Creative Portfolio Website (.XD)
Design the perfect portfolio website in seconds!
Download Now
Download Now
via CreativeMarket
This Adobe XD template is perfect for anyone looking to design an eye-catching creative portfolio website: whether for personal / freelance purposes, or for an agency or studio.
The design itself is based on a real, live portfolio website that has closed over six figures annually in sales for the last several years — now we're making it available for anyone to use.
This clean & intuitive template for Adobe XD makes it incredibly quick & simple to design a stunning one-page portfolio website. Moreover, this Adobe XD portfolio website template is built for Bootstrap's standardized twelve-column grid!
Let your story shine with this lively template, featuring sleek material design shadows and a seamless responsive design that looks great on all screens!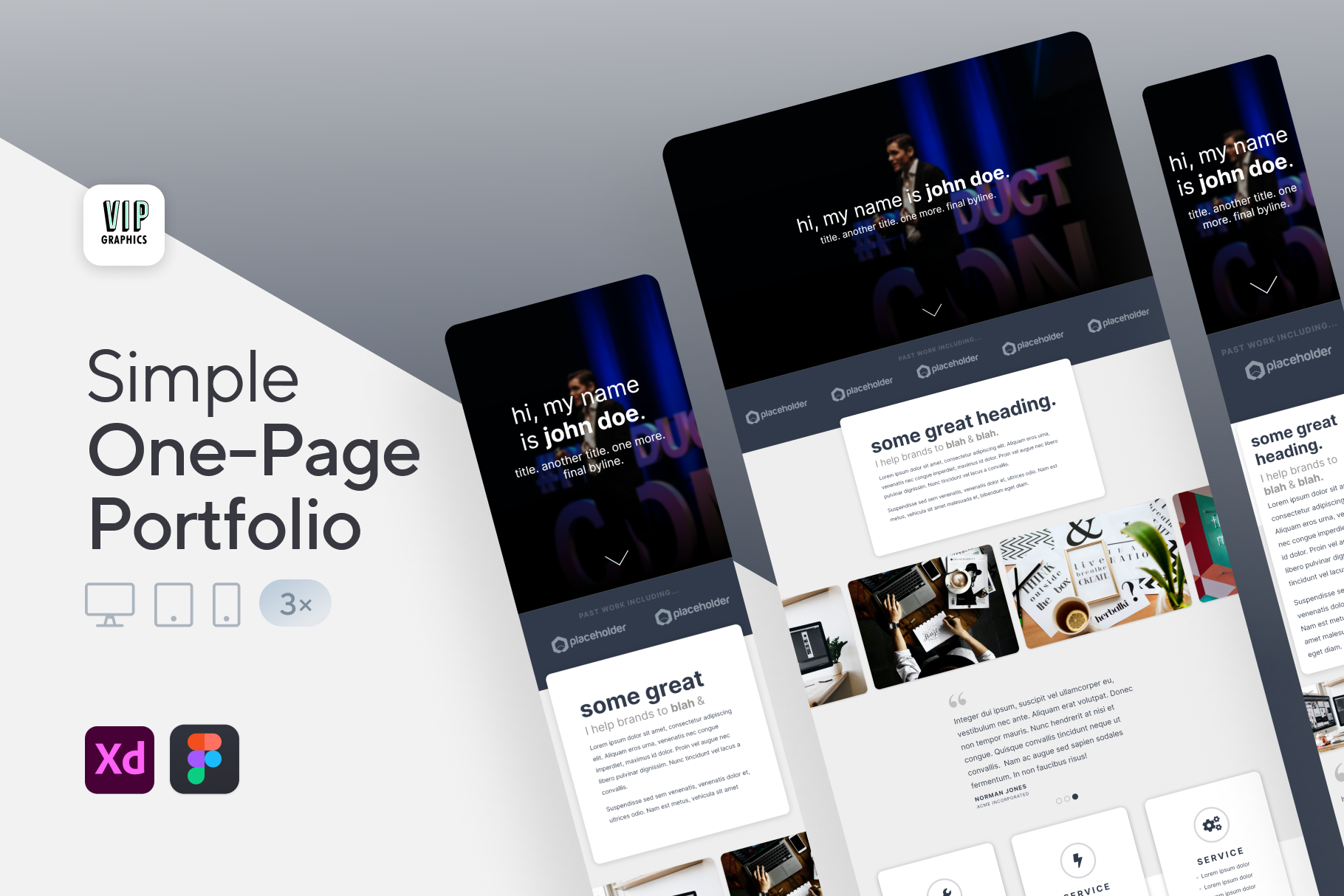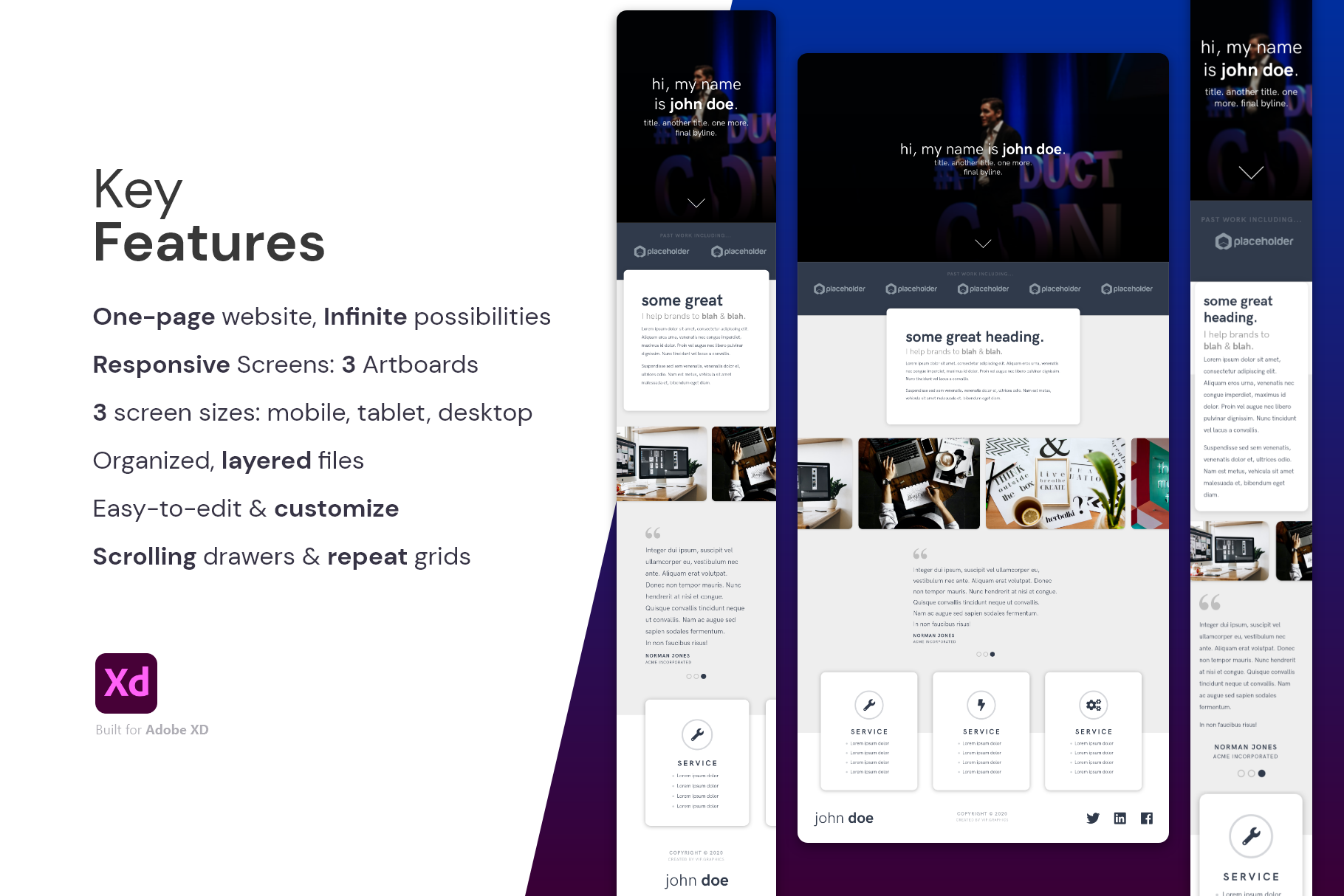 Features
3 screen sizes: Desktop, Tablet, and Mobile
6 distinct sections including Testimonials, Past Work & Experience
Built for Bootstrap (12-column grid layout), responsive design
Layered, ultra-organized, editable files
Scrolling drawers & repeat grids
Editable files for Adobe XD
Vector shapes and icons
Free Google Fonts used: Hanken Grotesk  | Free photos from Unsplash
Download Now
Download Now
via CreativeMarket