Vector Maps for PowerPoint
Editable maps of countries, continents & states (for PowerPoint)
Download Now
Download Now
Effortlessly create beautiful maps of locations around the globe for your presentations: nearly 100+ editable vector PowerPoint maps of countries, continents & states — resize to any size without pixelation!
Discover the biggest collection of over 90 vector maps for PowerPoint! All our editable templates are created by an expert team of graphic designers. This template includes comprehensive & updated maps of all countries & continents, ideal for presentations ranging from business pitches to educational content. Deliver geographically focused messages, infographics and data-driven presentations in your next meeting.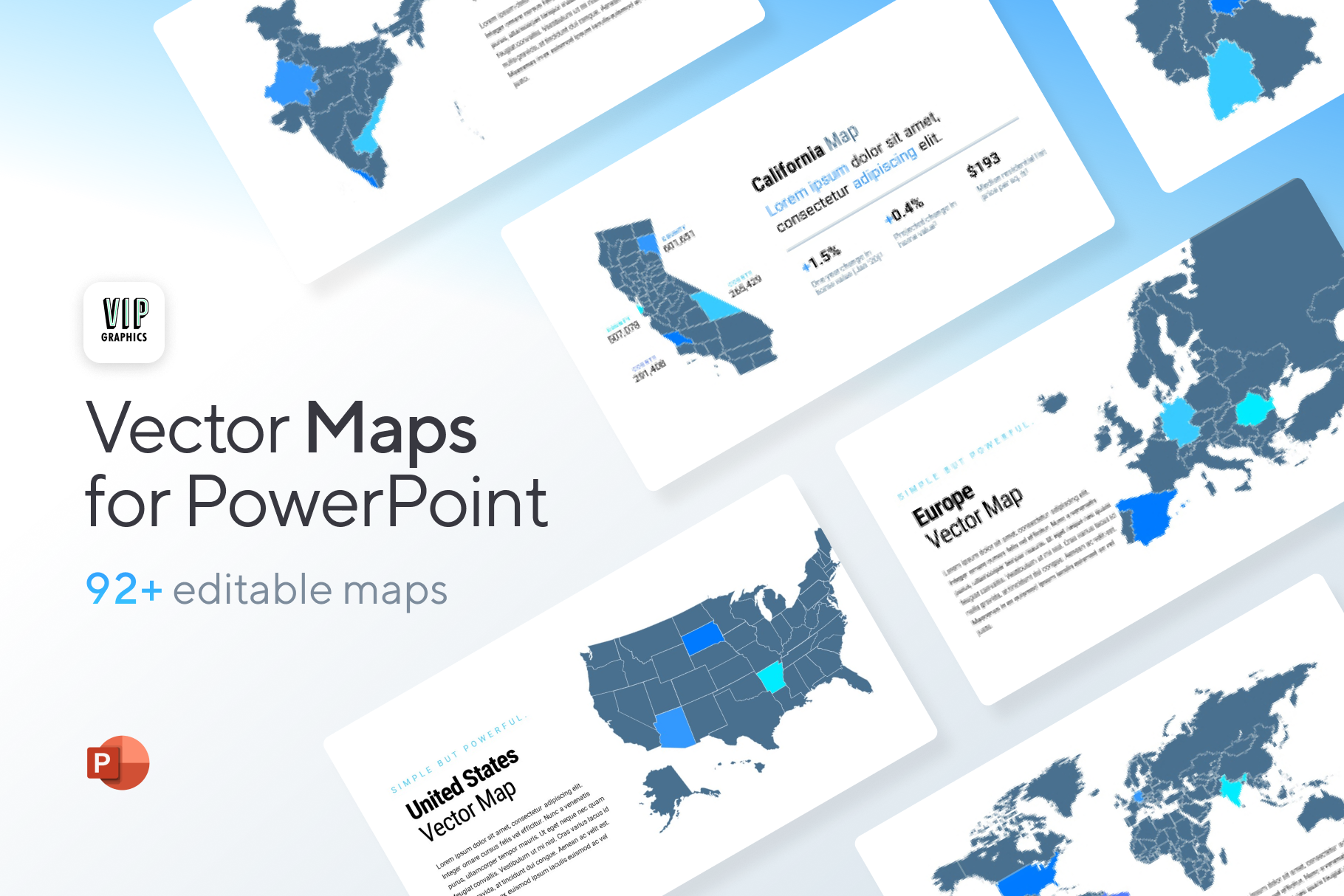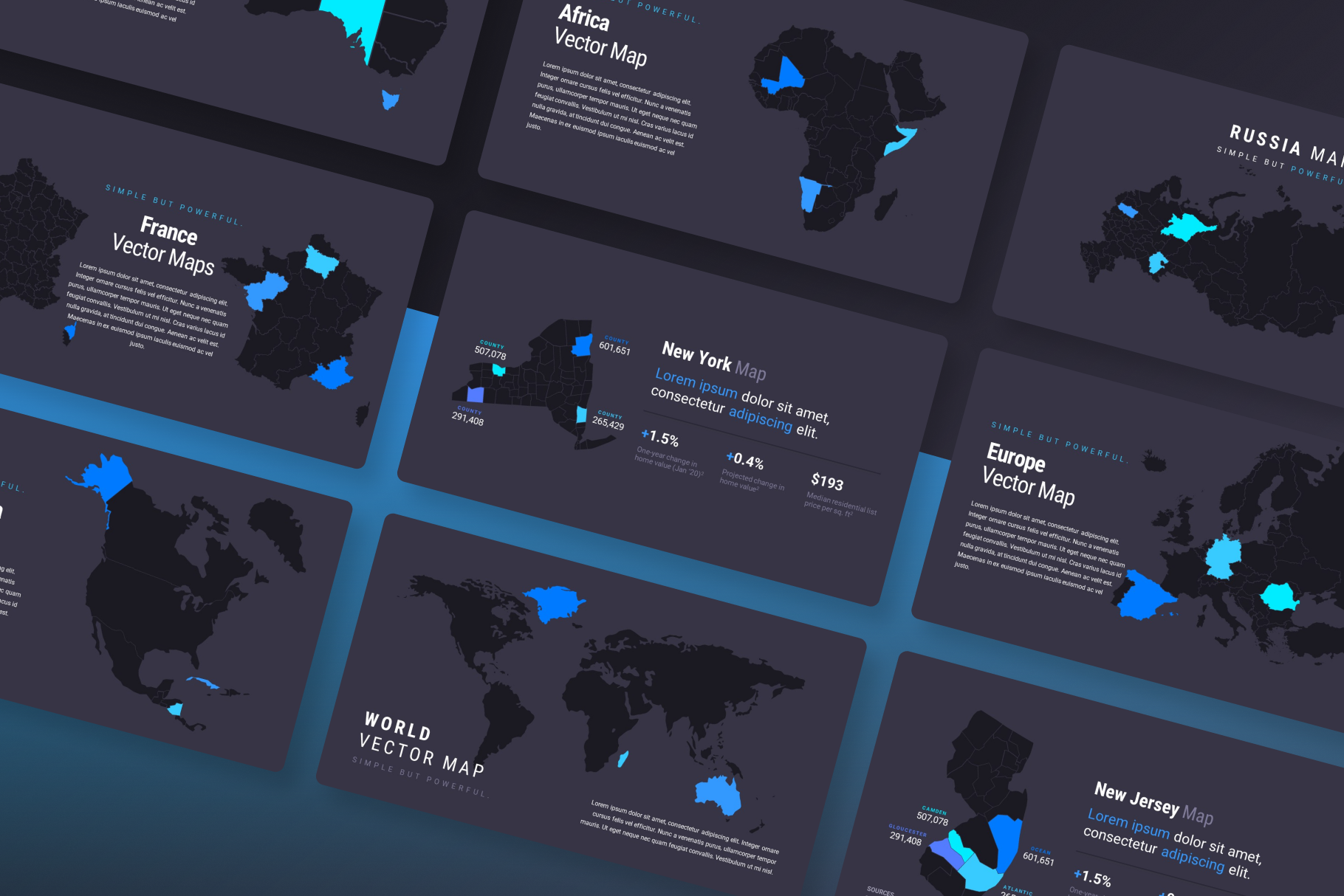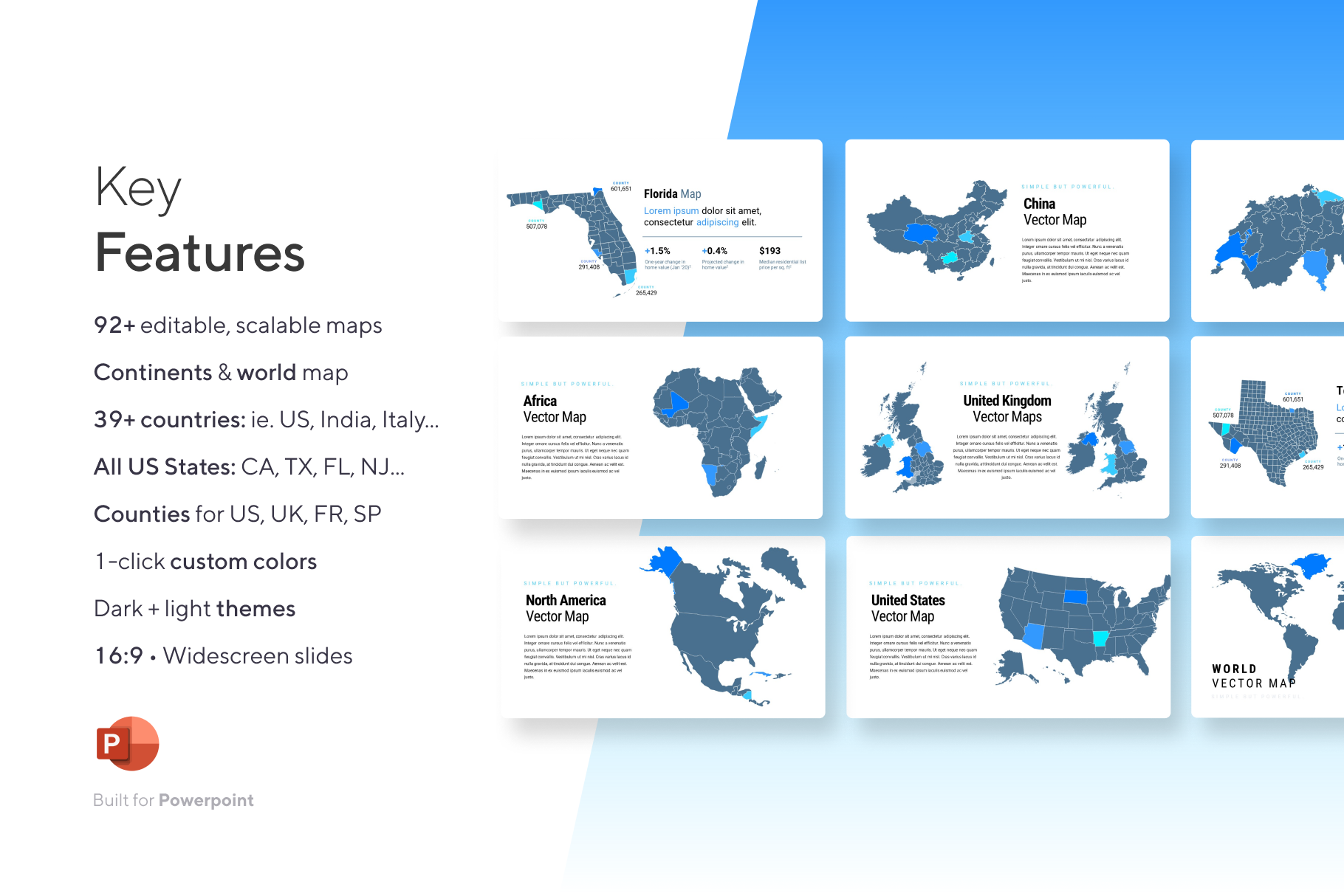 Features
92+ fully-editable, scalable maps
39+ countries (ie. US, India, Italy…)
All US states (ie. CA, TX, FL…)
Continents & world map
Counties for US, UK, FR and SP
16:9 widescreen slides
1-click custom colors
Dark + light theme
FONTS USED (all open source & free): Roboto + Roboto Condensed
Download Now
Download Now
If you need to add a location-based maps in your PowerPoint presentation, we have curated an amazing collection of editable world, region and country maps just for you!
This huge bundle includes 92+ unique maps that are fully-editable and created as native vector shapes in PowerPoint. You can easily change colors, sizes and shapes, add annotations, and more. Quickly add your custom branding & colors in just one-click with PowerPoint themes and resize to any scale without pixelation.
The maps are provided in two color themes (light & dark) and each map is included as a separate slide with an elegant, minimalistic & modern design. These vector maps for PowerPoint are quick and easy-to-use, designed by experts to help you create high-quality and impactful slides.