The perfect way to add life & emotion to any design! Get the all-new 3D hands icon pack from the VIP Graphics team.
In a world where emotions matter when it comes to communication, emojis have never been as highly used. This is why we at the VIP Graphics team are excited to share with you the new 3D Hands icon pack!
Various skin tones
Ultra high-res
Essential gestures
3D files included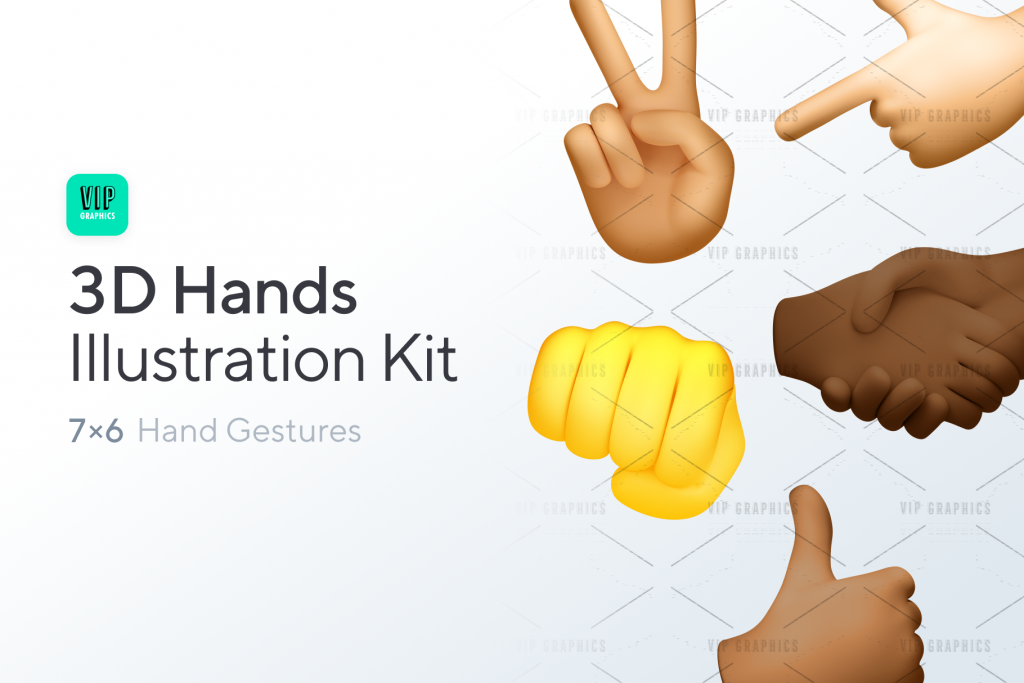 The days of flat design are gone, and 3D icons are the raging trend of today. This versatile & modern gesture pack is the perfect way to give any design an instant uplift! Enjoy super high-quality 3D illustrations handcrafted by our designers: 7+ essential hand gestures with 6+ tone variations, PLUS an animated HTML/CSS version! Here are some gestures you can expect to be included:
Wave Sign: say hello!
Handshake: two hands shaking
Thumbs Up & Down: demonstrate your appreciation!
Pointer: callout UI hints & key information
Peace Sign: greet new & returing users
Fist Bump: show rapport with your audience

& more coming soon… (🎉 FREE updates for life)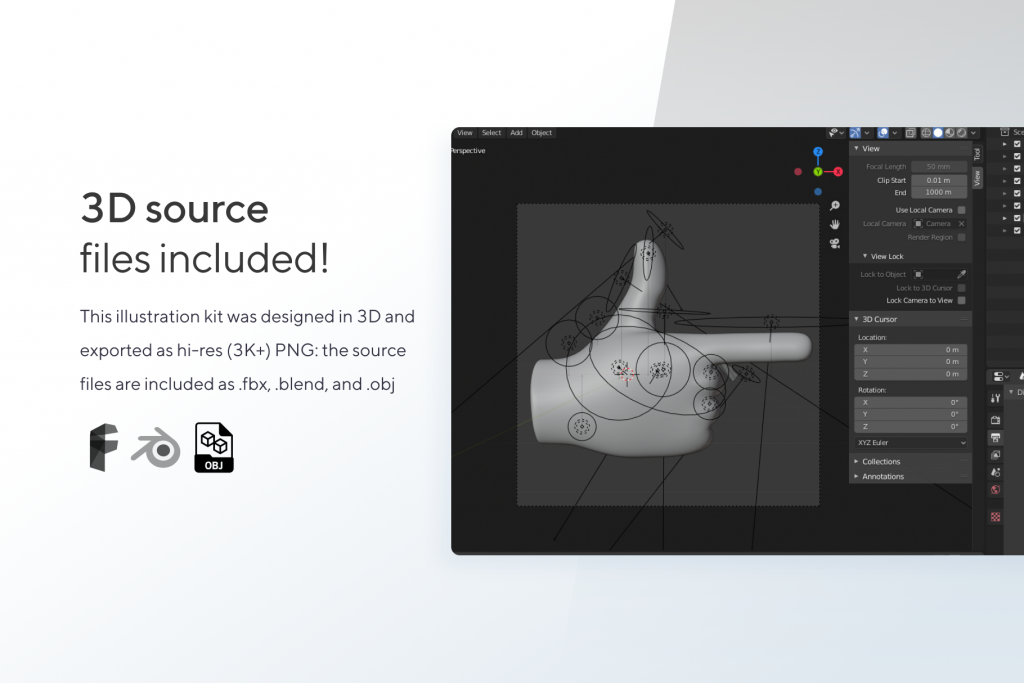 Fully customizable
We also have included the source files (OBJ/FBX/BLEND) so you can create & customize your own 3D scenes! Don't know anything about 3D tools? No problem, we include multiple different skin tones in ultra high-resolution PNG format for easy-use across virtually any medium.
The 3D Hands icon pack comes with a collection of easy to use hands in various skin tones, poses and style — perfect to add life and emotions into any design. These could come in handy when hinting on buttons or aiding with UX; bring a cutting-edge, modern feel to your designs with these simple gestures.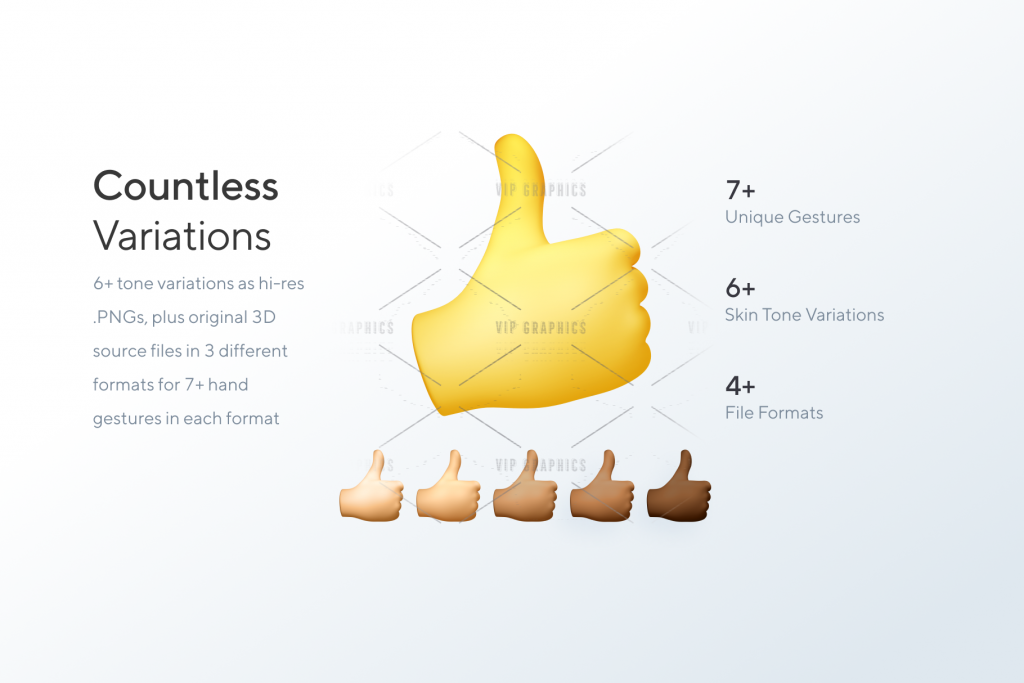 More features
The 3D hands icon kit contains 6+ tone variations as hi-res .PNGs, plus original 3D source files in 3 different formats for 7+ essential hand gestures in each format.
7+ Unique Gestures
6+ Skin Tone Variations
>Ultra High-Res Transparent PNG (3K+)
3D Source Files: .OBG, .BLEND. FBX
Animated Version: .HTML + .CSS
Interested in the 3D Hands icon kit designed by our team at VIP.graphics? Add some fun to your designs with our brand-new 3D gesture emoji collection 🎁 Grab it now and enjoy — FREE updates for life!