HTML Email Template Bundle
100% HTML email + no-code editing
Download Now
Download Now
via Gumroad
Having trouble getting your email content marketing right? Let the Email Template Bundle from VIP.graphics do the heavy lifting with our brand-new email template collection! Our modern HTML templates are mobile-friendly and responsive, bundled to look as great on a desktop as they do on a smartphone. No coding necessary – just select a template, personalize it with your own content and images, and hit send!
This listing is for three SendGrid email templates that are editable, clickable, and don't require Canva or Photoshop. Simply install the templates with 1-click install and edit the template with SendGrid's drag-and-drop editor. A free SendGrid account is required. If you need to upload them into a different email client, simply edit in SendGrid, then export to HTML in 1-click for use in another client like Constant Contact or Mailchimp.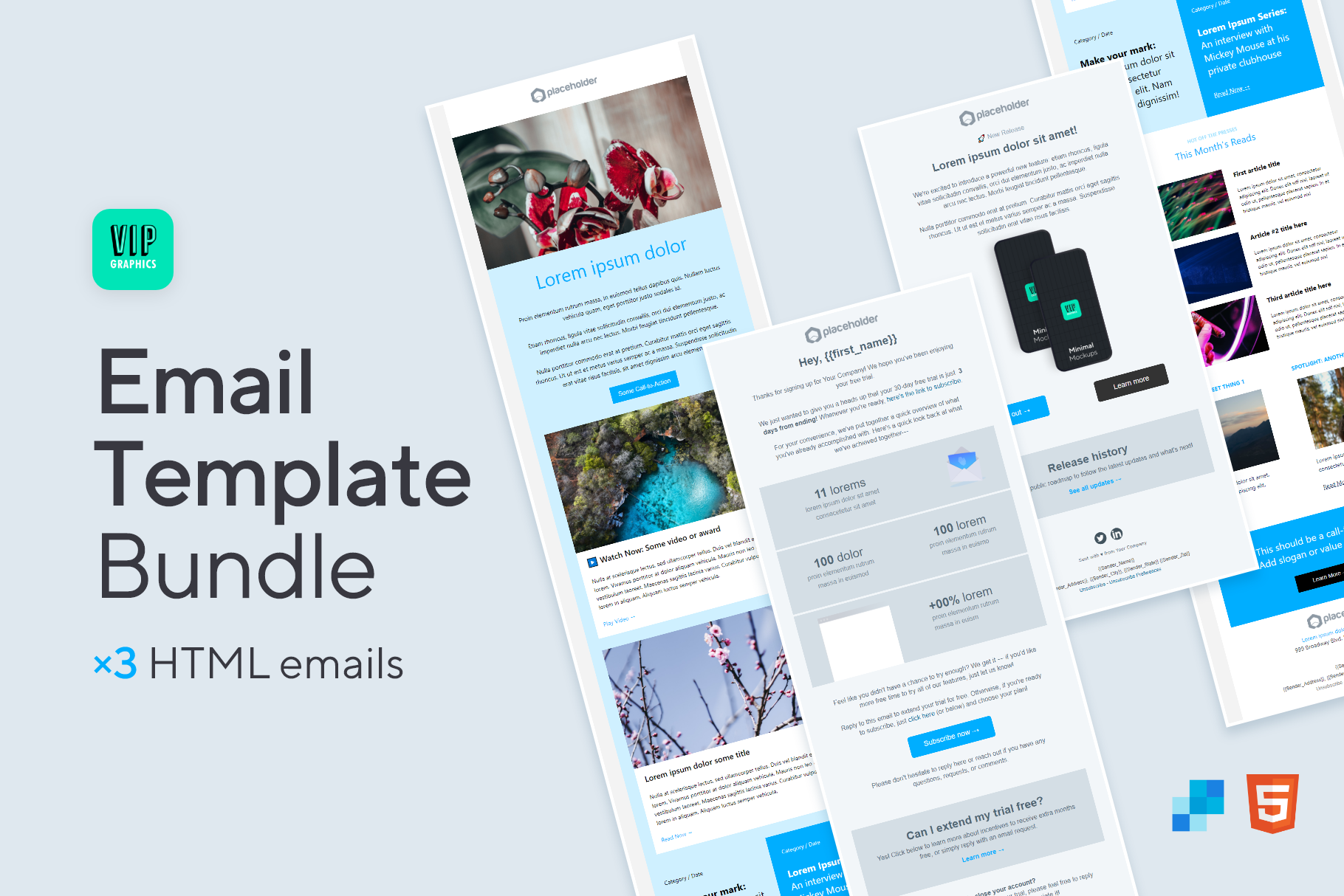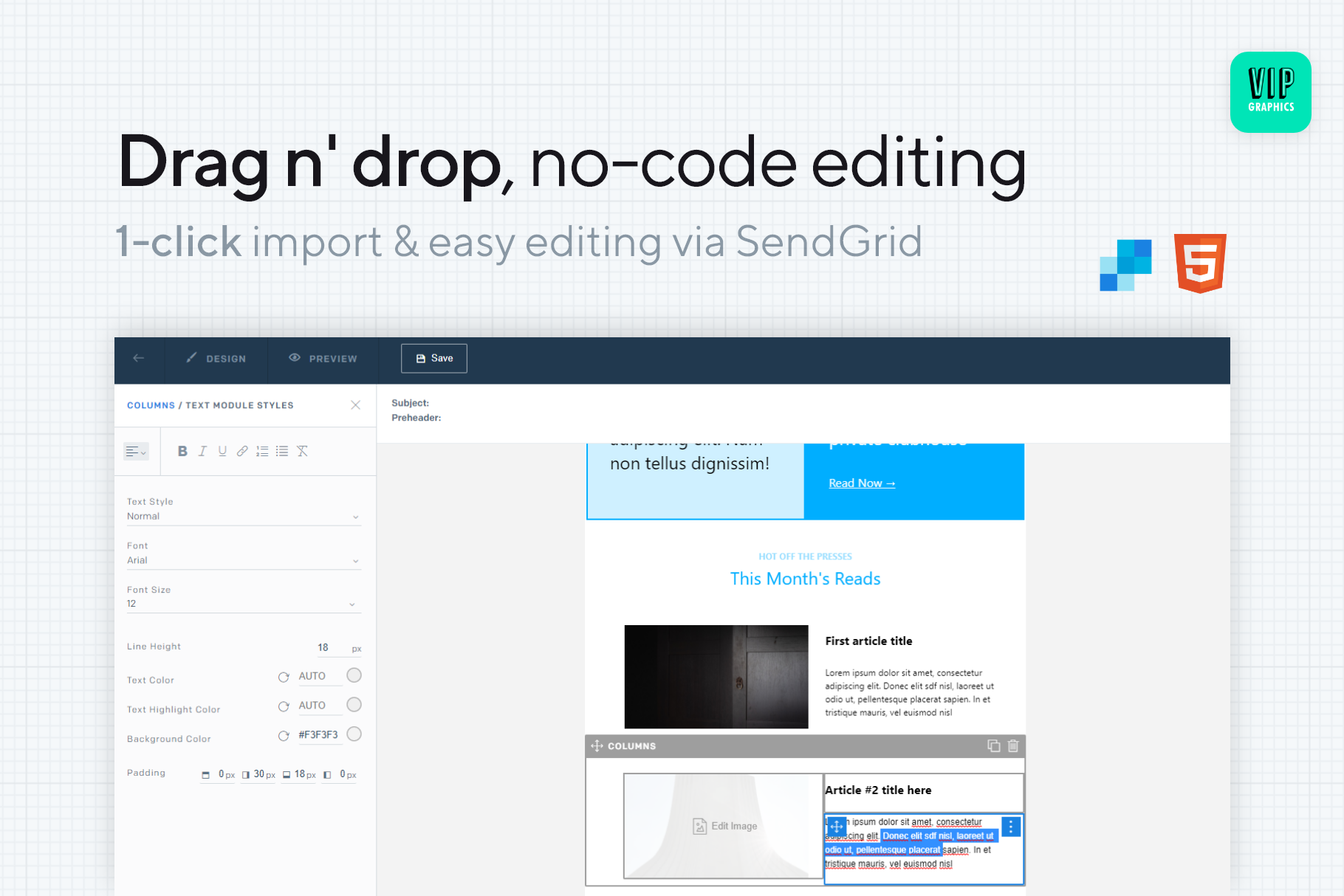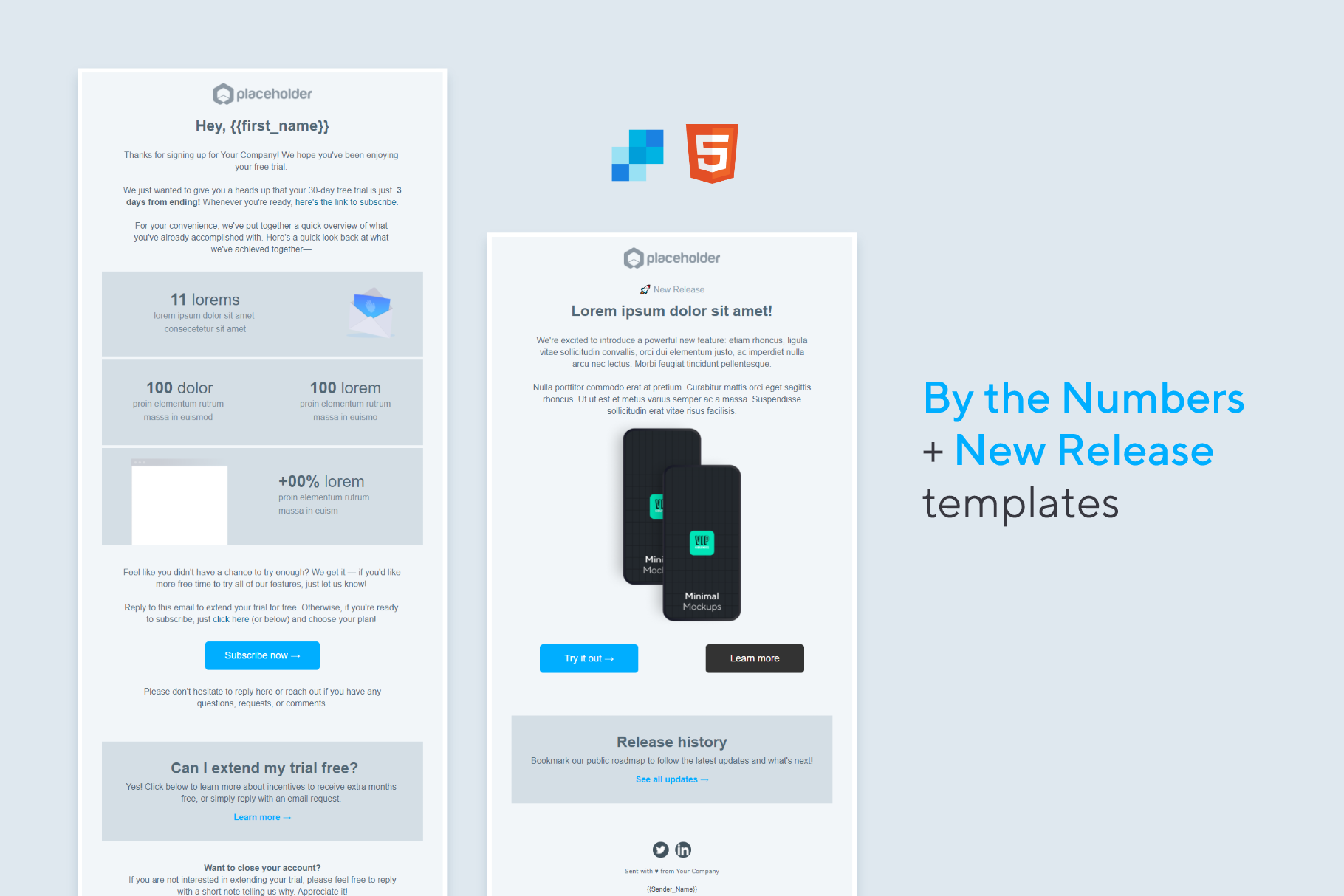 Features
3 drag-n-drop HTML email templates for SendGrid
Editable HTML with SendGrid "Drag-n-Drop Markup" (1-click install & edit in your account)
No Canva or Photoshop files required!
Help / Instructions Guide (see readme.txt)
Download Now
Download Now
via Gumroad
These email templates were created to help you get your products noticed and are editable for everyone — they don't require you to design in an external program such as Canva or Photoshop, thanks to drag-and-drop editing via SendGrid.
Our Modern Email Template Bundle for SendGrid is more than just a collection of pre-designed email templates – it's a flexible email template building toolkit that will help you become your own designer, and give you the power to create beautiful and responsive emails tailored to your audience and specific campaigns.