The global education market is a multi-trillion dollar industry. And it's growing. It's expected that global spending on education will reach $7.3T by 2025.
Educational technology, or EdTech, is the combined use of computer hardware and software to facilitate learning. Computer-aided learning has been around since the 1950s. Since then, schools and training centers have been using available technology to teach students, such as audio cassettes, electronic calculators, and video-based training films. Using EdTech is just a logical and natural development of technology from the past.
Despite its history, the technology, and the digital solutions available today, EdTech is starved of capital and is under digitized compared with other sectors. Digital transformation requires funding, and that funding is scarce. Governments are less likely to fund new innovative EdTech projects because it's not the function of the governments to innovate.
The private sector is taking the driving seat across the world in the EdTech sector. Some of the famous names include:
Udemy
Coursera
VIP Kid
Khan Academy
17zuoye
Combined, these companies have millions of users and are worth billions of dollars.
Because of the rising population in developing countries, rising demand for educational technology, tools, and services, space for innovation, and chances of success, EdTech is a very lucrative sector for startups. If you have an idea for an EdTech startup or if you are looking to scale up your company, you are going to need capital. A well-created and captivating pitch deck is the first step to secure funding and in this article, we will discuss how to create such a pitch presentation. Let's get started.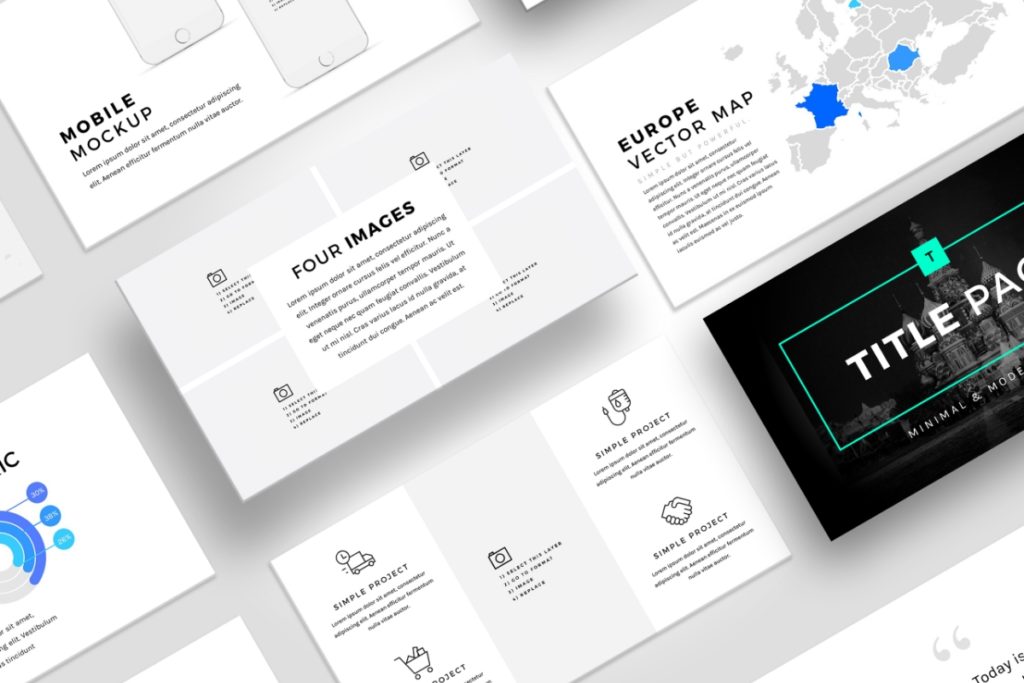 What slides should you include in your EdTech Startup Pitch Deck?
Most pitch decks that close funding have 10 to 15 slides. These slides contain information that is necessary for the investors to know and spare them any boring details. According to a study, investors spend less than 4 minutes on each deck. Below are some of the slides you should include in your deck.
1. Introduction Slide
The first slide in pitch decks is usually the introduction slide. You will include your company logo and tagline. The purpose of this slide is to simply introduce your organization and the design doesn't have to be complicated.
2. Problem Slide
You can open the problem slide with an attention-grabbing piece: an anecdote, a dramatic stat or fact, or a question for the audience. This opening will then transition to the problem your startup solves. It is very important that the audience understand the problem. You can use multiple slides if needed for this purpose. Give the audience an angle that is closer to their perspective. You can also focus on the outcome of the problem and how it impacts.
3. Solution Slide
In this slide, you will discuss what problem(s) your product/service will solve, how it will solve those problems, and why your company is well-suited to deliver on those promises. This is a great place to leverage product images / screenshots and diagrams to better explain what you do.
4. Business Model Slide
Regardless of whether you're creating a one-off product, a subscription-based service, or something else entirely, the most important thing is to make a profit for yourself and for your investors. You might have created an amazing technology and a great product but the investors want to know how much money you can generate and what groundwork has been laid to make that possible. In this slide, you will explain just that.
5. Market Opportunity
According to projections made by leading analysts, the global education technology market size should increase by almost 20% every year from 2019 to 2027 and be worth $312 billion within the next seven years.
The market segment you target is a critical success factor for your business. It's important to understand the market's size, its growth, and how hard it will be to capture it. In this slide, you will explain the market situation to the audience. You will also explain who this product is for. Is it for a particular geographic audience or a particular demographic group? Is it for people with a particular interest? You will present the numbers related to your targeted market and not the market in general.
Investors are looking for startups with a great team and product that can be scaled quickly and efficiently. As you try to raise funding, there are things investors will want to know. In particular, they'll want to know how your company is positioned for growth and how it measures up in comparison with the competition.
6. Engagement Slide
The growth strategy, and the results of that growth strategy, are essential for showing the value of your company. Being able to show any existing user base is essential to creating an authority — if you happen to have significant growth, then go ahead and flaunt it. Make sure to include all different kinds of traction KPIs, such as social followers, acquisition cost, and engagement rates.
The purpose of this slide is to showcase what your startup has achieved and where it is heading. This is your chance to showcase all you've accomplished. This is the perfect slide to emphasize visuals: from key performance metrics & growth charts to logos of notable customers, partners, &/or press. Even early-stage companies can draw from the past / related experiences of the founding team: the goal of the slide is to demonstrate why you are the right people to execute on this opportunity
7. Team Slide
It is easy to overlook the importance of Team Slide, but it's an important part of any investor pitch. Although important, team slides don't need to have any complicated design; most team slides are composed of the same key elements: names, titles, bios — and perhaps partner or advisor logos or headshot images. Don't overthink it & showcase your dream team's strengths.
8. Finance Slide
Investors value finance, and they value it most of all because it's the main thing they're concerned about. After the competition and the team, finance is the most important thing for the investors. You want to paint a picture of financials for the next 3 to 5 years. You can't exactly predict the future, but investors can look at trends and statistics to get an idea of where a company might be headed. 
You want to be conservative with your estimates and not overpromise. Finance is a really sensitive issue and you should be completely transparent and straightforward with it. You may also want to have details of your financials and the underlying assumptions with you, or (at the least), prepared for the next stage of diligence — most interested investors will want to take a deeper look than the pitch deck.
9. Call to action
A clear call to action is vital and it will urge the investors to take action. In this final slide, you should provide contact details and next steps where appropriate. You should explain how funds are going to be utilized and if you're comfortable, you may want to share the specifics of your deal/ask and any terms (ie. pricing, discount, interest) that you'd like to disclose. Make it easy for interested prospects to seal the deal!
What key topics should an EdTech Pitch Deck address?
Below are the questions every EdTech deck should answer:
Who is interested in your EdTech product or service?
What makes your product or service unique?
What is your pricing and profit model?
What traction or experience have you achieved?
How do you acquire customers for your business?
What investment (or deal) are you looking for? Why?
What are your goals & key milestones? What are you going to achieve?
Designing an EdTech Pitch Deck? Check this out:
You might be interested in the popular EdTech Pitch Deck Template designed by our team at VIP.graphics: cutting-edge slides based on decks that closed millions in deals & investments for orgs of all sizes: from high-growth startups to Fortune 100 corporations. Super simple to customize in PowerPoint or Keynote, this template offers you ready-made elements & all the essential slides to help your EdTech or eLearning company stand out: it's a matter of minutes to create and share this convincing & professional deck with your stakeholders & investors — learn more here.