Artificial intelligence has been one of the most rapidly evolving and disruptive technologies of the 21st century. From Generative AI to self-driving cars, AI has the potential to revolutionize countless industries and change the way we live and work. In fact, the global artificial intelligence market size was valued at $65.48 billion in 2020 and is projected to reach $1,581.70 billion by 2030, growing at a CAGR of 38.0% from 2021 to 2030.
As the AI industry continues to expand at an unprecedented rate, investors and venture capitalists are eager to get in on the action. The advent of technologies like ChatGPT, Midjourney, Stable Diffusion, DALL-E and mark the beginning of the AI era of technology. Investors are betting big on the future of AI, pouring billions of dollars into AI startups and established companies alike. In 2022 alone, global venture capital funding for AI startups reached $52.1 billion, up from $26.6 billion in 2019.
Why are investors so bullish on AI? According to Jim Breyer, founder, and CEO of Breyer Capital, "AI is the most important technology development of our time, and has the potential to completely transform every industry and every aspect of society." And he's not alone in his optimism. From healthcare to finance, AI has the potential to optimize processes, increase efficiency, and ultimately drive profits.
In this article, we will be taking a closer look at the top 13 AI investors and VC firms, exploring their investment strategies and the AI companies they have backed. These investors have demonstrated a keen understanding of the AI landscape, and have played a significant role in shaping the future of the industry.
1. Air Street Capital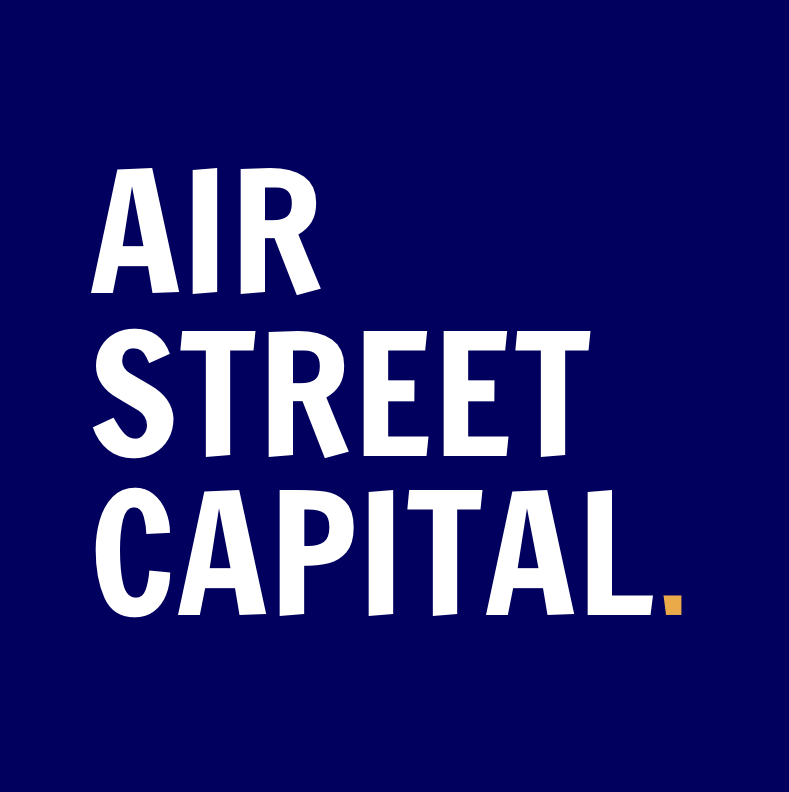 Air Street Capital is a venture capital firm based in London, UK that invests in early-stage technology startups. The firm was founded in 2019 by Nathan Benaich, who has extensive experience in venture capital and entrepreneurship. Air Street Capital focuses on investing in companies that use artificial intelligence and machine learning to solve real-world problems. The firm has a strong network of partners and advisors who provide guidance and support to portfolio companies. Air Street Capital has made investments in a range of industries including healthcare, fintech, and cybersecurity, among others. The firm is known for its hands-on approach to working with startups and helping them scale their businesses.
Website: www.airstreet.com
Founded: 2019
Fund size: $26M, undisclosed
2. AIX Ventures
AIX Ventures is a venture capital firm that specializes in early-stage investments in the AI sector. The firm was founded in 2021 and is based in Newark, California. AIX Ventures has a team of experienced investors and entrepreneurs who work closely with portfolio companies to help them grow and scale their businesses. The firm focuses on investing in startups that are disrupting traditional industries, such as healthcare, enterprise software, and climate, using innovative technology solutions. AIX Ventures' portfolio includes companies such as Athelas, Atmo, Hugging Face, Vevo Therapeutics, and Weights & Biases. With its strong network and expertise in the technology sector, AIX Ventures is committed to supporting the next generation of AI startups.
Website: www.aixventures.com
Founded: 2021
Fund size: $50 million, with Fund II launching this year
3. Basis Set Ventures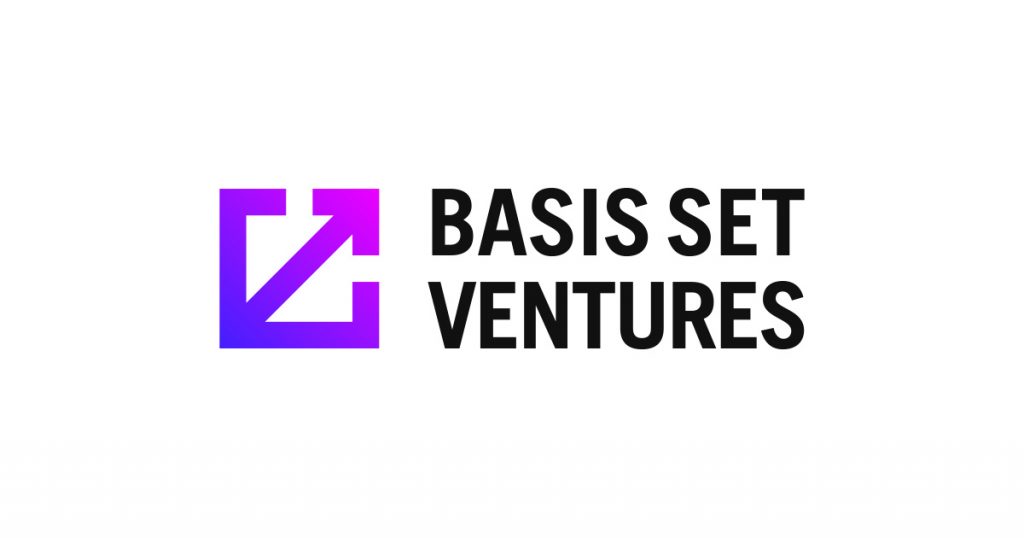 Basis Set Ventures is an early-stage venture capital firm that focuses on investing in companies operating at the intersection of artificial intelligence and other cutting-edge technologies. The firm was founded in 2017 and utilizes a quantitative-sourcing algorithm in addition to traditional sourcing approaches to uncover potential investments. Basis Set Venture's notable deals include Drata, Ergeon, Path, Quince, Trendsi, and Workstream. The firm is known for its experienced team of investors and advisors, who bring a wealth of knowledge and expertise to their portfolio companies. Overall, Basis Set Ventures is a leading player in the AI investment space and is well-positioned to identify and support some of the most promising early-stage companies in this field.
Website: www.basisset.com
Founded: 2017
Fund size: $300 million+
4. BootstrapLabs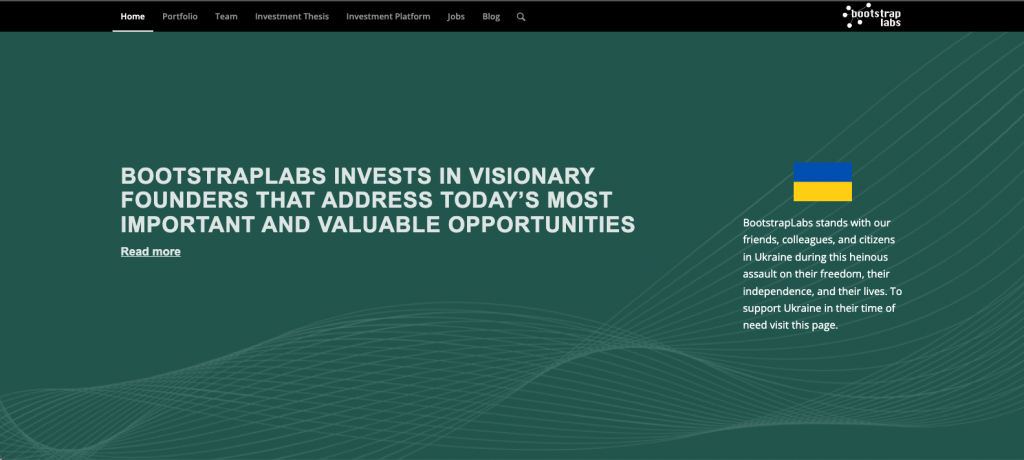 BootstrapLabs is a venture capital firm that focuses on investing in early-stage AI startups. The company provides funding ranging from $1 million to $3 million to promising startups operating in areas such as the future of work, productivity, mobility, health, financial and digital infrastructure, and climate and energy. BootstrapLabs' goal is to help entrepreneurs develop and grow their companies by providing access to capital, expertise, and strategic partnerships. With a focus on AI and emerging technologies, BootstrapLabs is committed to supporting the next generation of innovative startups that have the potential to transform industries and change the world.
Website: bootstraplabs.com
Founded: 2008
Fund size: $115 million
5. Conviction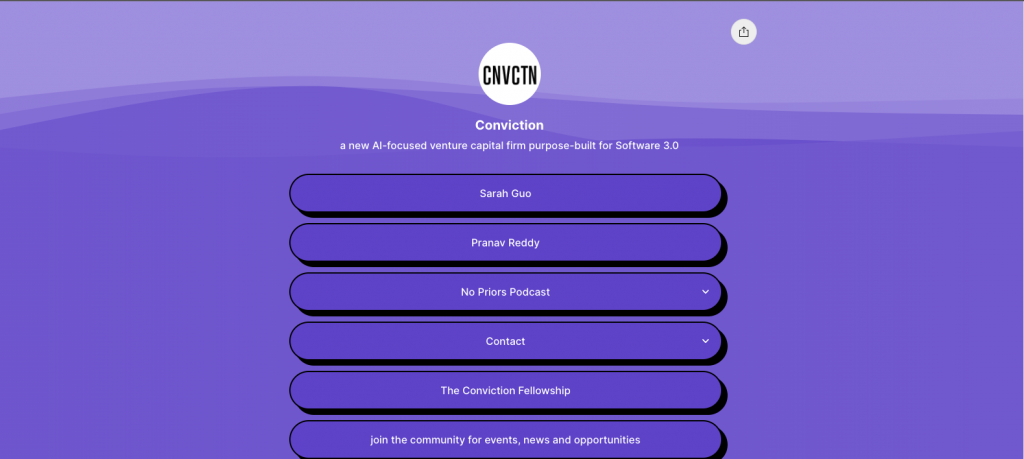 Conviction is a newly established early-stage venture capital firm that focuses on investing in AI startups up to the Series A stage. Founded by Sarah Guo, a former general partner at Greylock, Conviction aims to support promising startups with checks ranging from $1 million to $10 million. The company takes a thoughtful and nuanced approach to investing in AI by hiring researchers in residence and industry leaders who can help startups navigate relationships with compute-service providers like Microsoft, Amazon, and Nvidia. Conviction looks for market-defining, customer-focused teams building breakthrough products that have a unique understanding of the world and are capable of executing their vision quickly and with high quality. With its focus on AI, Conviction aims to identify and invest in the next generation of innovative startups that have the potential to transform industries and create significant value.
Website: https://linktr.ee/convictionvc
Founded: 2022
Fund size:$100 million
6. Databricks Ventures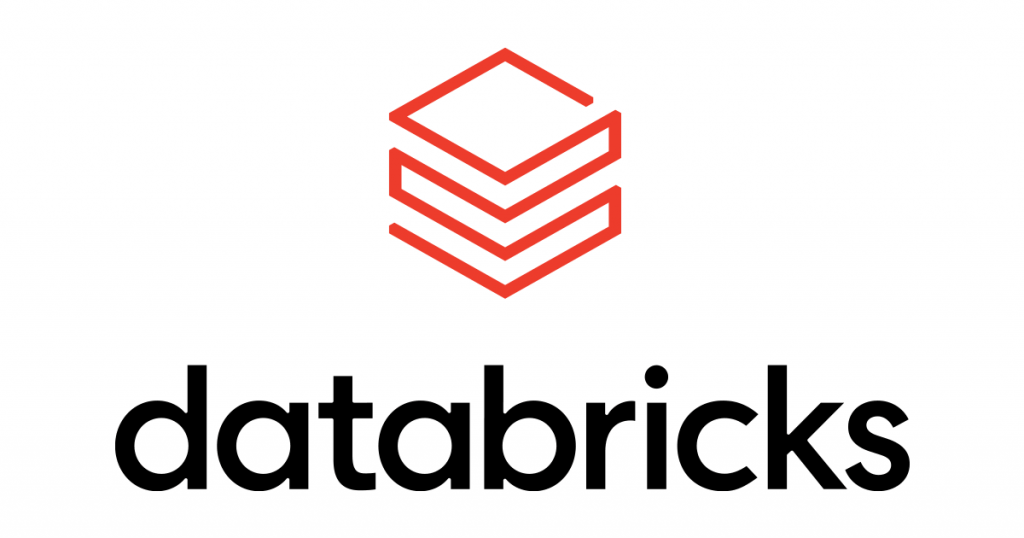 Databricks Ventures is the venture capital arm of Databricks, a prominent data analytics startup that specializes in AI and machine learning. As a post-Series A investor, Databricks Ventures focuses on startups innovating in the data lakehouse space. The company's Lakehouse Fund aims to identify startups that can effectively house and organize both structured and unstructured data. Beyond funding, portfolio companies of Databricks Ventures gain access to the company's technical integrations, product roadmap, and sales and marketing support.
Website: www.databricks.com/databricks-ventures
Founded: 2021
Fund size: ?
7. GFT Ventures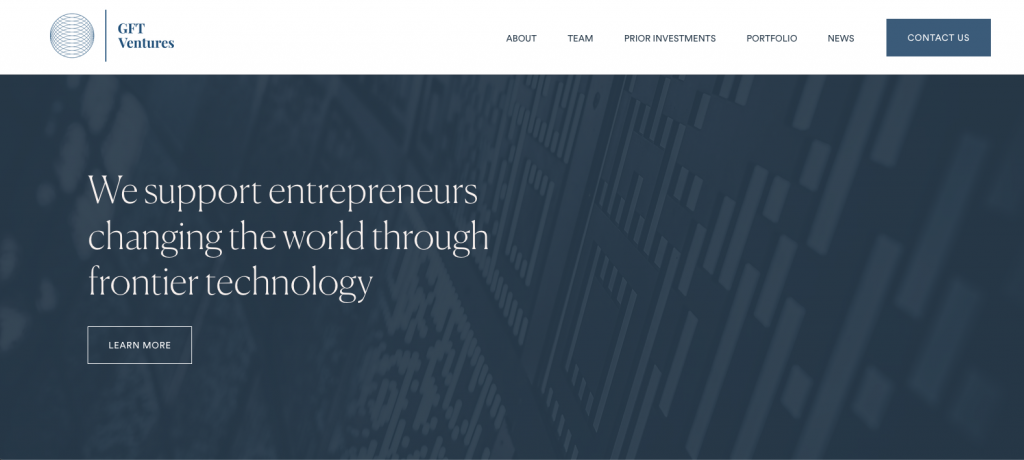 GFT Ventures is a relatively new venture capital firm that was established in March 2021 by Jeff Herbst and Jay Eum. Both founders previously worked at the corporate VC arms of major tech companies such as Nvidia and Samsung. The firm specializes in investing in early-stage AI and data science startups, as well as blockchain applications, with a particular focus on seed or Series A funding. GFT Ventures typically invests around $4 million in its portfolio companies and is known to take an active role in the management of these startups, including the board of director seats. The firm is committed to finding and backing the most promising management teams with a proven track record of leveraging AI and data science to disrupt entire industries or verticals.
Website: www.gft.vc
Founded: 2021
Fund size: $120 million
8. Glasswing Ventures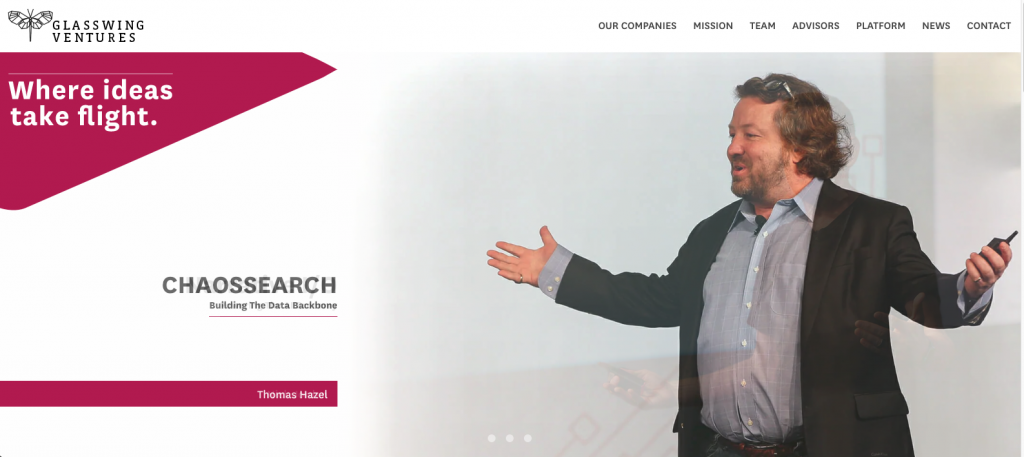 Glasswing Ventures is a venture capital firm that was founded in 2016 by Rick Grinnell and Rudina Seseri, who had previously spent close to a decade working together at Fairhaven Capital. The firm focuses primarily on pre-seed and seed-stage AI software startups that are disrupting various industries such as cybersecurity, enterprise SaaS, and cloud infrastructure. Glasswing Ventures invests an average initial check ranging from $2 million to $2.5 million. According to Grinnell, Glasswing Ventures is interested in strong technical founders who have a track record of creating innovative AI-based software to disrupt enterprise categories. The firm prefers warm introductions from its network of 51 exclusive advisors or portfolio executives, but it also considers cold intros.
Website: glasswing.vc
Founded: 2016
Fund size: Fund I closed in 2018 at $112 million, and fund II closed in 2022 at $158 million.
9. Gradient Ventures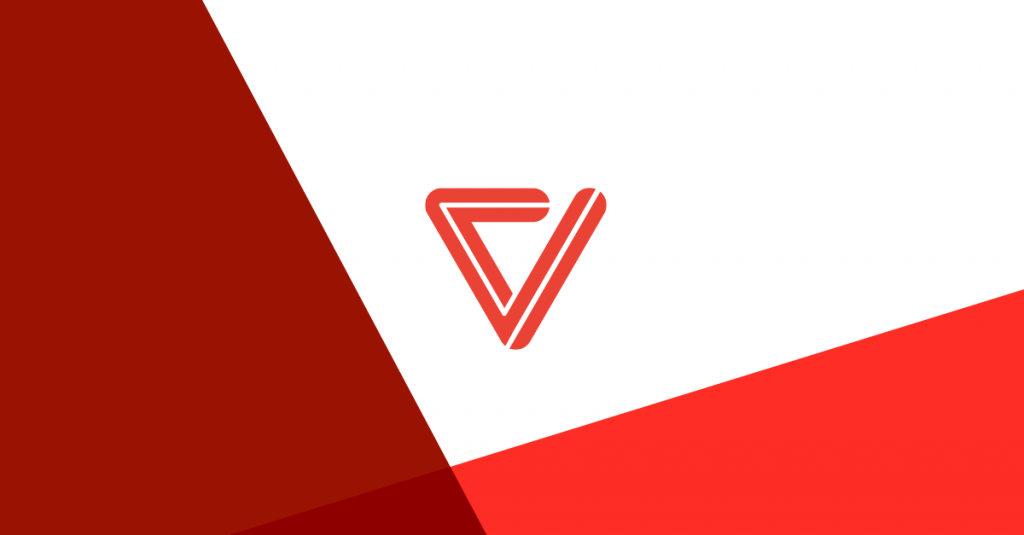 Gradient Ventures is a venture firm founded by Anna Patterson and Zach Bratun-Glennon, who bring their extensive technical and business experience from Google. Since its inception in 2017, the firm has invested $1 million to $10 million in over 170 early-stage AI companies. Gradient Ventures specializes in funding startups that have a unique perspective on the industry and can address customer pain points using AI models. The firm believes that data acquisition is crucial for startups in the AI industry, and founders who have a strong data acquisition strategy stand out. Startups must prove their value to customers early on and with limited initial data before they can scale data access and enhance AI model performance. Overall, Gradient Ventures plays a significant role in promoting innovation and development in the AI industry.
Website: gradient.com
Founded: 2017
Fund size: ?
10. Hyperplane VC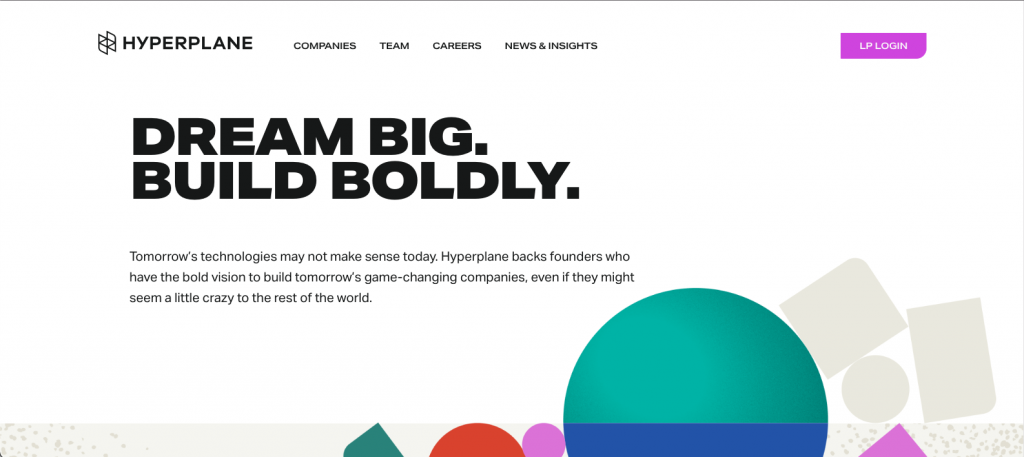 Hyperplane VC is a venture capital firm that invests in early-stage startups focusing AI. The firm's notable deals include BioBot Analytics, LinkSquares, Butlr, Modulate, and Pickle Robot Co. Hyperplane VC looks for entrepreneurs who are asking hard questions that drive disruptive innovation, and the firm is not afraid to fund companies across various industries, including healthcare, blockchain, and gaming. The initial checks range from $250,000 to $3 million for early-stage companies looking to scale to a few million dollars in revenue. Hyperplane VC seeks industry expertise, a big vision, and a unique view of the addressable market to get the firm's attention. The portfolio of Hyperplane VC comprises an intellectually vibrant community of entrepreneurs, scientists, and leaders who are passionate about building tools and technologies to advance our insight and perception beyond what any one human intelligence can do alone.
Website: hyperplane.vc
Founded: 2015
Fund size: $80 million
11. LDV Capital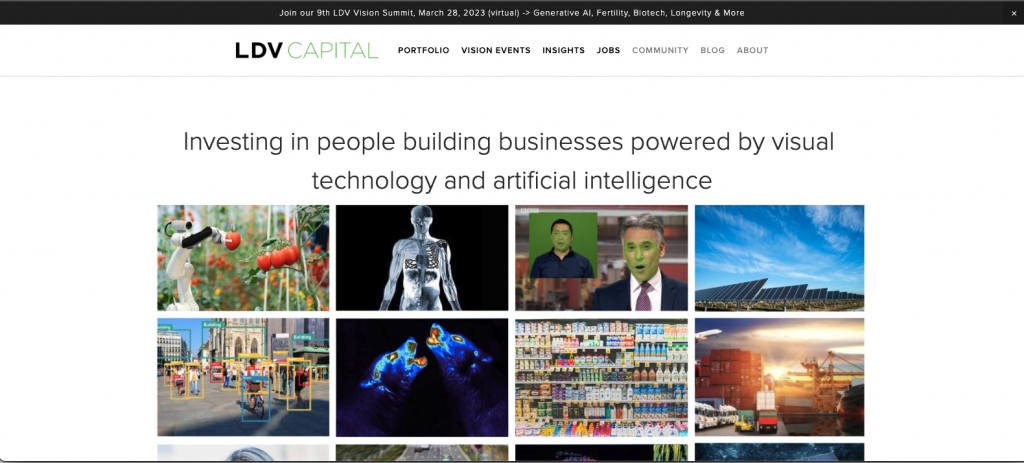 LDV Capital is an experienced venture capital firm that has been investing in artificial intelligence for over a decade. The company is particularly interested in visual tech, which captures, analyzes, or distributes visual data. According to LDV Capital, this type of technology is crucial for AI to understand visual data and mirror the visual nature of human brains. The firm invests between $500,000 to $1.2 million in pre-seed or seed-stage startups tackling these issues. LDV Capital's general partner, Evan Nisselson, is excited to partner and invest in founders with deep technology domain expertise. The company prefers to meet with teams early in the process, sometimes even before the company is incorporated. They read all emails submitted at their website and 95% of their investments originate through introductions from their vast network of experts and LDV Platform initiatives.
Website: www.ldv.co
Founded: 2012
Fund size: $24.6 million
12. Rackhouse Venture Capital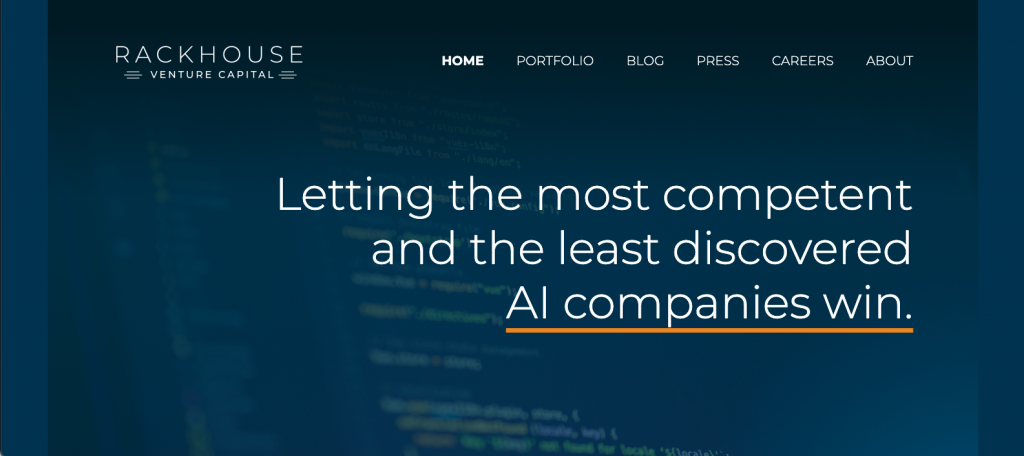 Rackhouse Venture Capital is a newly established venture capital firm that has quickly made a name for itself by investing in early-stage AI startups. Founded by Kevin Novak, Uber's first head of data science, Rackhouse has already made notable deals with startups like Decodable, Exafunction, Mozart Data, SubSalt, and Nash. The firm closed its first fund in January 2021, raising $15 million to invest in pre-seed and seed-stage companies. Rackhouse's investment philosophy centers around identifying founders who have identified unique problems and are using data or AI to solve them through a well-thought-out business plan. If a startup ticks all three boxes, then they are a good fit for Rackhouse's investment portfolio.
Website: www.rackhouse.vc
Founded: 2021
Fund size: $15 million
13. Random Forest VC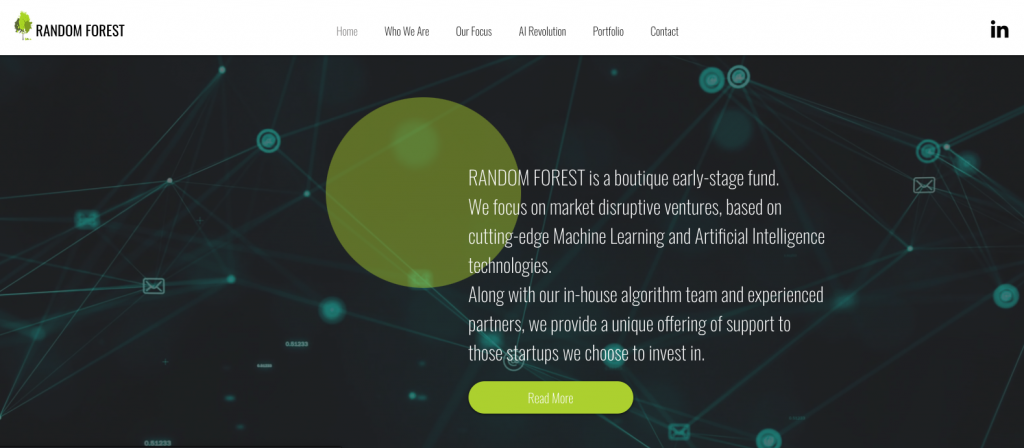 Random Forest is an Israeli venture capital firm that was founded in 2019 and launched officially in 2021. The firm focuses on pre-seed and seed-stage machine learning and AI startups and typically invests between $700,000 to $1 million. Although Random Forest is vertical agnostic, it has a particular interest in industries such as digital health with large amounts of data. The firm differentiates itself by having an in-house team of data and math scholars who provide due diligence support and advice to portfolio companies. Notable deals of Random Forest include investments in Beaconcure, Resight, and Quai.MD.
Website: www.randomforestvc.com
Founded: 2021
Fund size:  Currently raising its first fund, with a goal of reaching $50 million
Raising funding for your AI startup? Create the perfect pitch deck:
Are you interested in learning how to write and design a winning pitch deck for your artificial intelligence (AI) and machine learning (ML) startup? You may be interested in our popular AI Pitch Deck template — designed by experts who have helped close millions in funding. If not, you'll probably at least want to read through our free guide: check out our comprehensive guide on how-to create a pitch deck here. →