Dubai's burgeoning startup scene has become a hotbed for venture capitalists and investors on the hunt for the next big thing. With a vibrant business community and a supportive regulatory environment, Dubai offers a wealth of opportunities for entrepreneurs and investors alike.
According to a recent report, venture capital investment in the Middle East and North Africa region (MENA) reached a record high of $2.3 billion in 2021, with Dubai leading the way as the top destination for VC funding. This article explores the top 15 active VC firms and investors in Dubai, including details regarding their fund size and history:
1. FasterCapital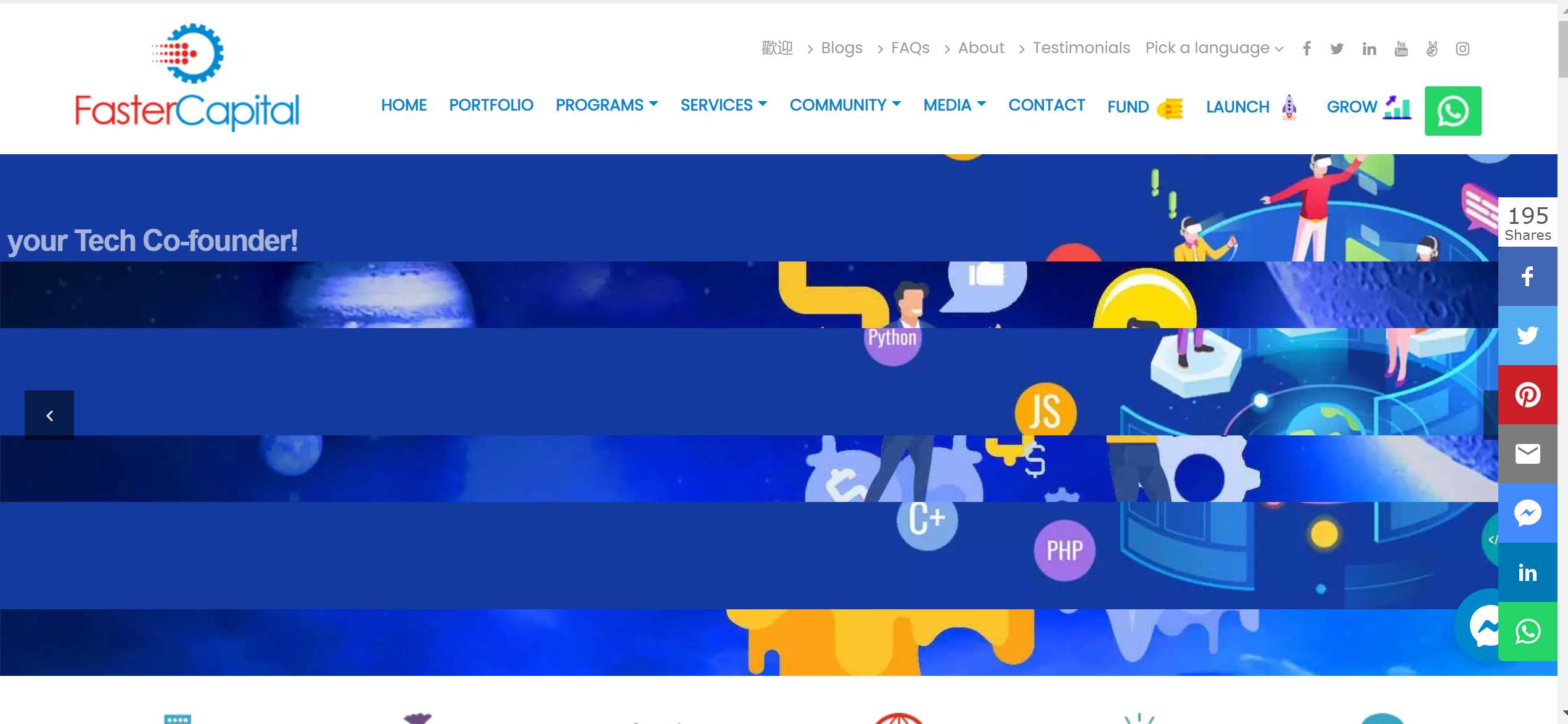 FasterCapital is an online incubator and accelerator based in Dubai. We have four main programs: Tech Cofounder or technical partner, Idea to Product, Grow your Startup and Raise Capital. FasterCapital was established in 2010 and our model has been publicly available since 2015. Fastercapital has graduated 20 startups that are fully functional now, around 26 startups of them were in Tech Cofounder. FasterCapital helped 428 startups in its acceleration program. FasterCapital is well connected worldwide with 1056 Representatives and Regional Partners and 482 offices worldwide and has a strong network of 1062 Mentors worldwide. FasterCapital has established more than 194 partnerships with incubators/accelerators/Venture Funds worldwide. FasterCapital is an online incubator. You can apply anywhere and anytime to our programs. Anyone who is looking for a tech partner or has an idea or is looking for growth and scaling opportunities can apply to these rounds for free. FasterCapital has already committed to investing $67.2m in 71 startups. We support startups from E-commerce, Cybersecurity, FoodTech, FinTech, HealthTech, EdTech, BioTech, AI/ VR/ AR, B2B, B2C, B2B2C, Internet, Software, Finance, Entertainment, InsurTech, Tourism, AdTech, blockchain, big data, Cryptocurrency, and other verticals in raising capital, technical development, business development, starting their business, entering new markets, and getting matched with investors and/or mentors, among other services.
2. VentureSouq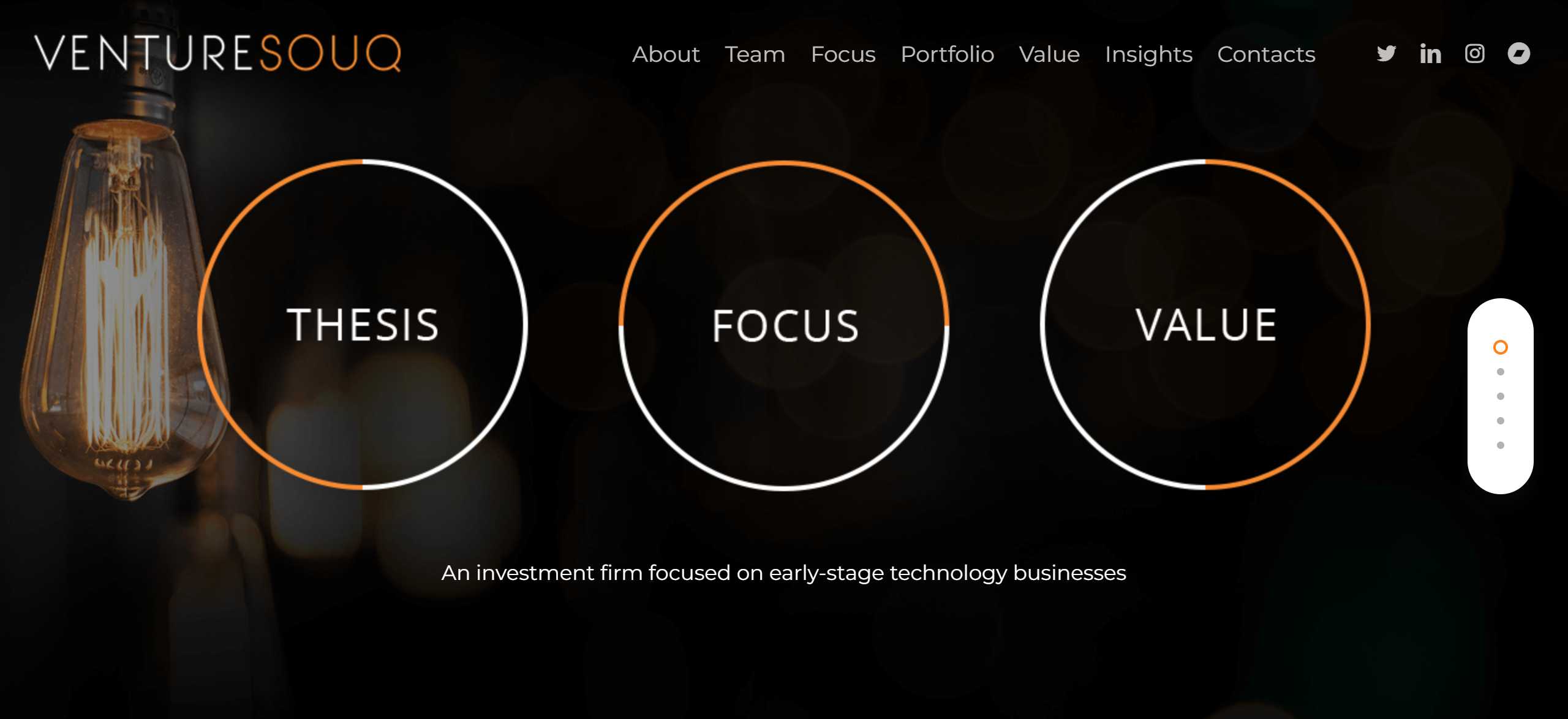 VentureSouq is a MENA-based venture capital firm investing in high growth early-stage technology companies. The MENAP region has around 600 million people. Collectively, it has everything – deep, concentrated pools of capital, abundant natural resources, highly talented and educated workforce, governments willing to push the regulatory envelope
3. Wamda Capital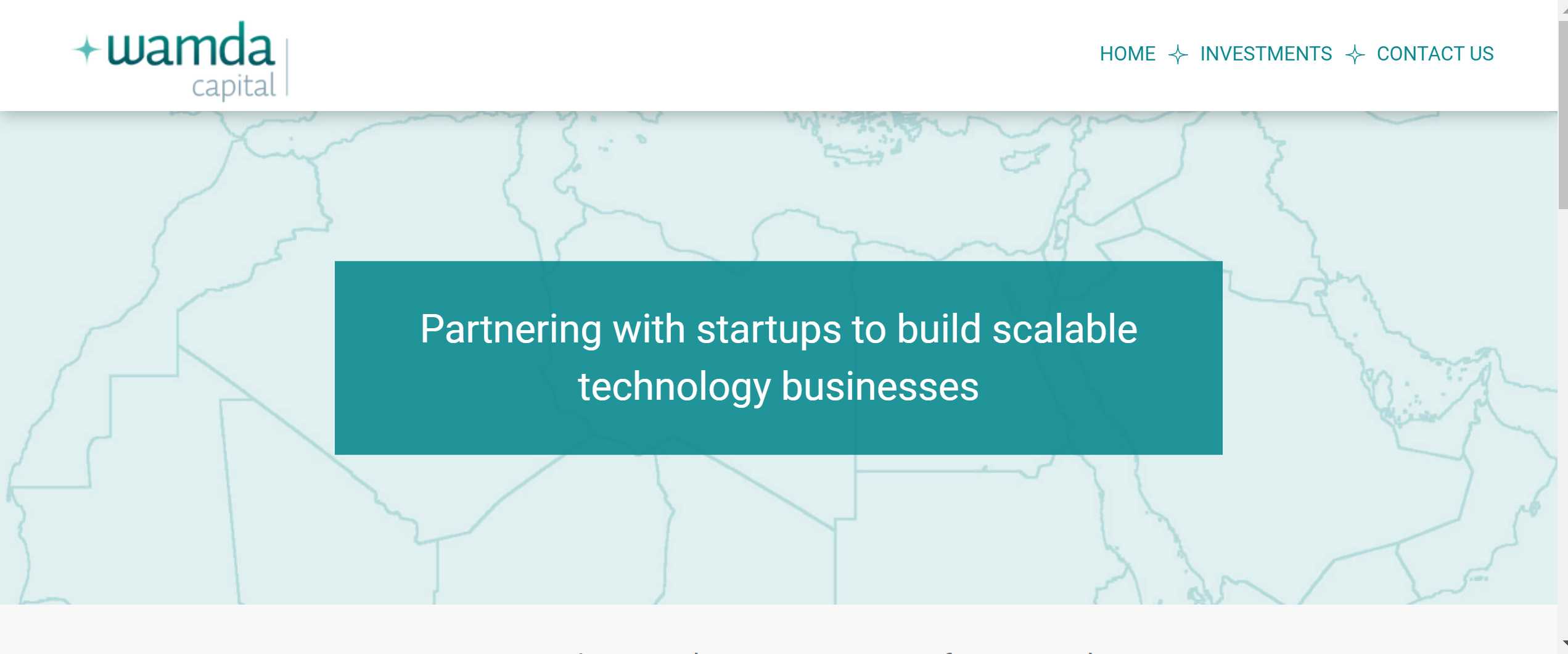 At Wamda Capital, we invest in transformational businesses and create meaningful partnerships with entrepreneurs. Our experience in launching and growing MENA businesses, together with a community of experts and mentors at the Wamda Platform, mean our entrepreneur partners are uniquely placed to realize their vision.
4. Middle East Venture Partners (MEVP)
We provide both early and growth-stage funding to exceptional founders looking for smart capital and help them bring forth innovation in tech and societies alike.
5. Vy Capital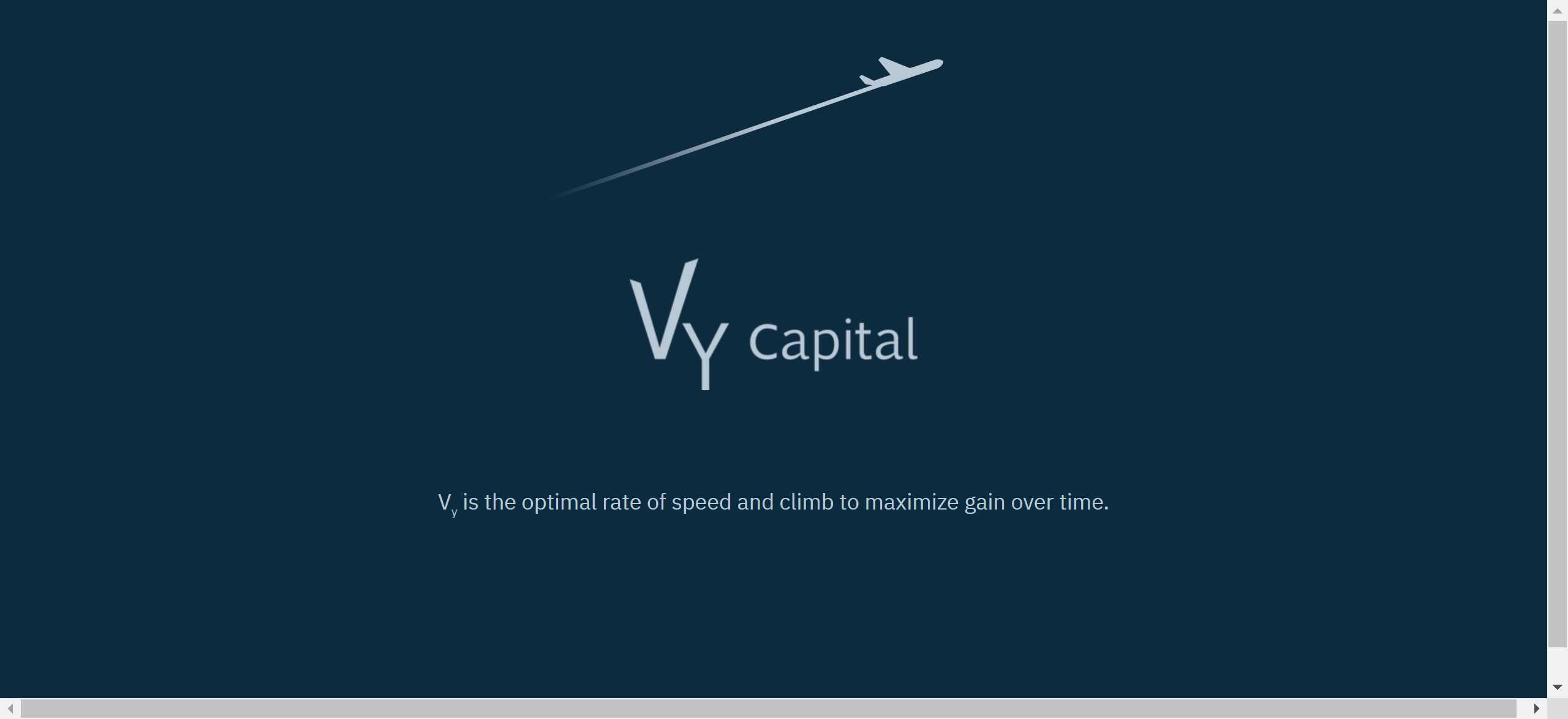 Vy is the optimal rate of speed and climb to maximize gain over time.
6. BECO Capital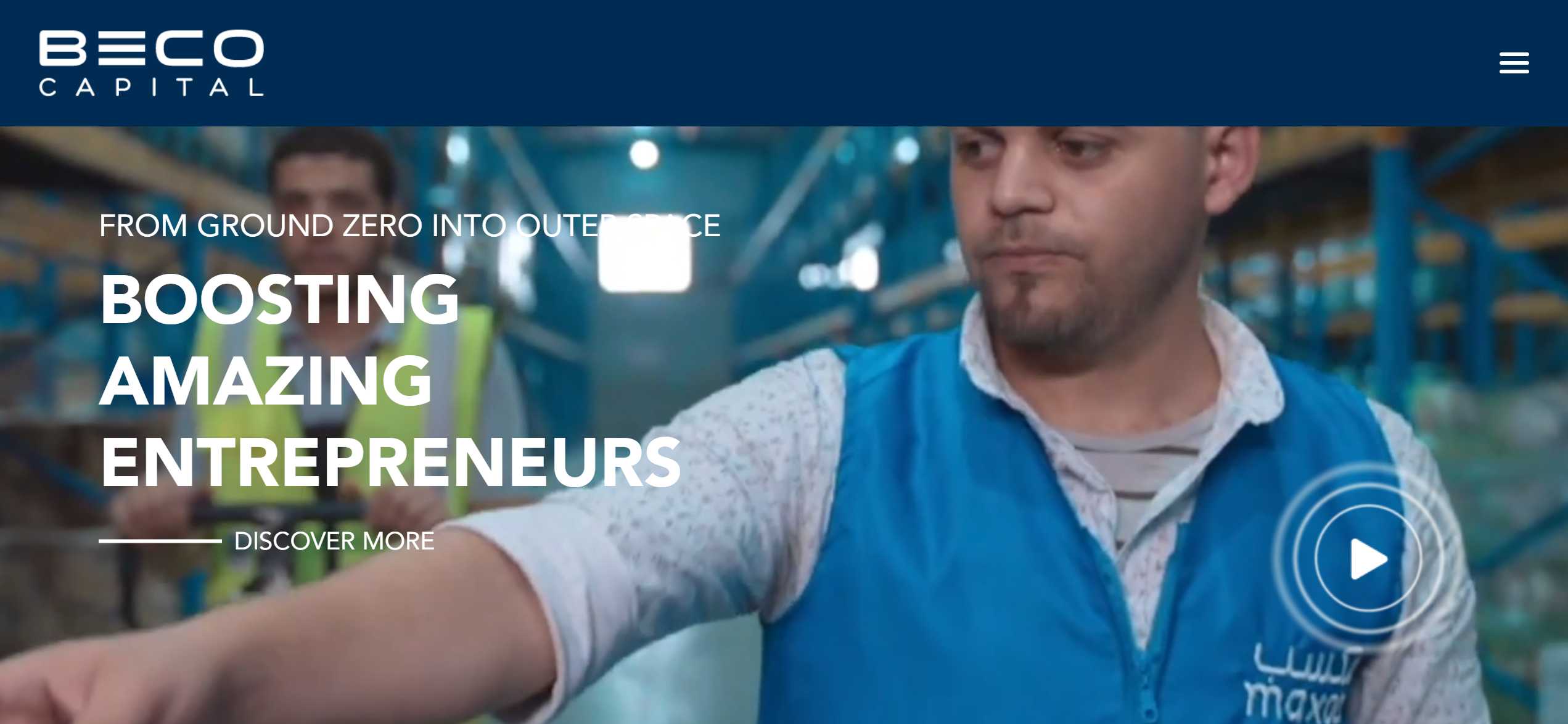 Founded in 2012, BECO Capital is one of the first early-stage VC firms to have been founded in the UAE with a focus on MENA. Today, we are one of the largest non-governmental venture firms with c.$450m in assets under management. We've had the privilege of partnering early on with the regions' biggest success stories which has resulted in all our funds being consistently ranked in the top 10% globally in terms of performance.
7. Empede Capital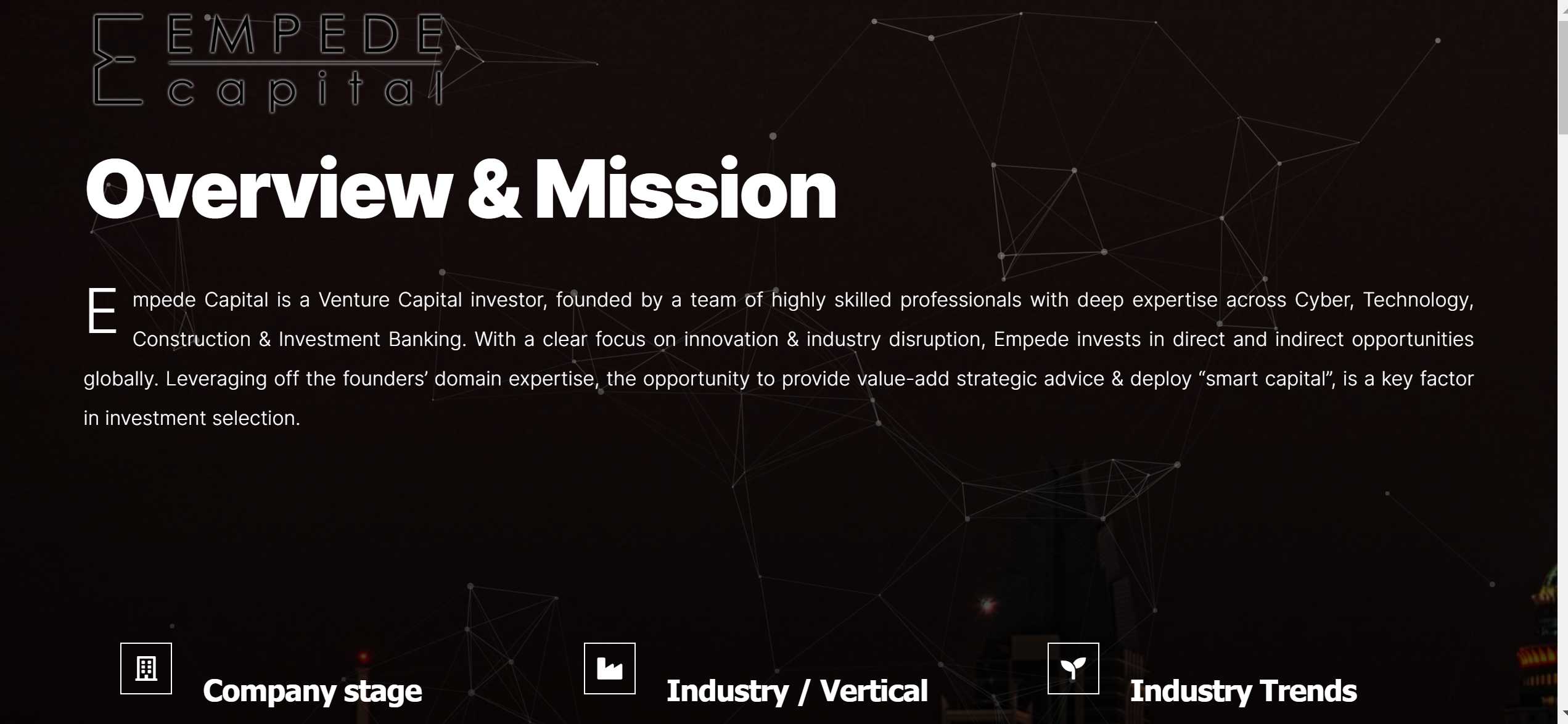 Empede Capital is a Venture Capital investor, founded by a team of highly skilled professionals with deep expertise across Cyber, Technology, Construction & Investment Banking. With a clear focus on innovation & industry disruption, Empede invests in direct and indirect opportunities globally. Leveraging off the founders' domain expertise, the opportunity to provide value-add strategic advice & deploy "smart capital", is a key factor in investment selection.
8. Global Ventures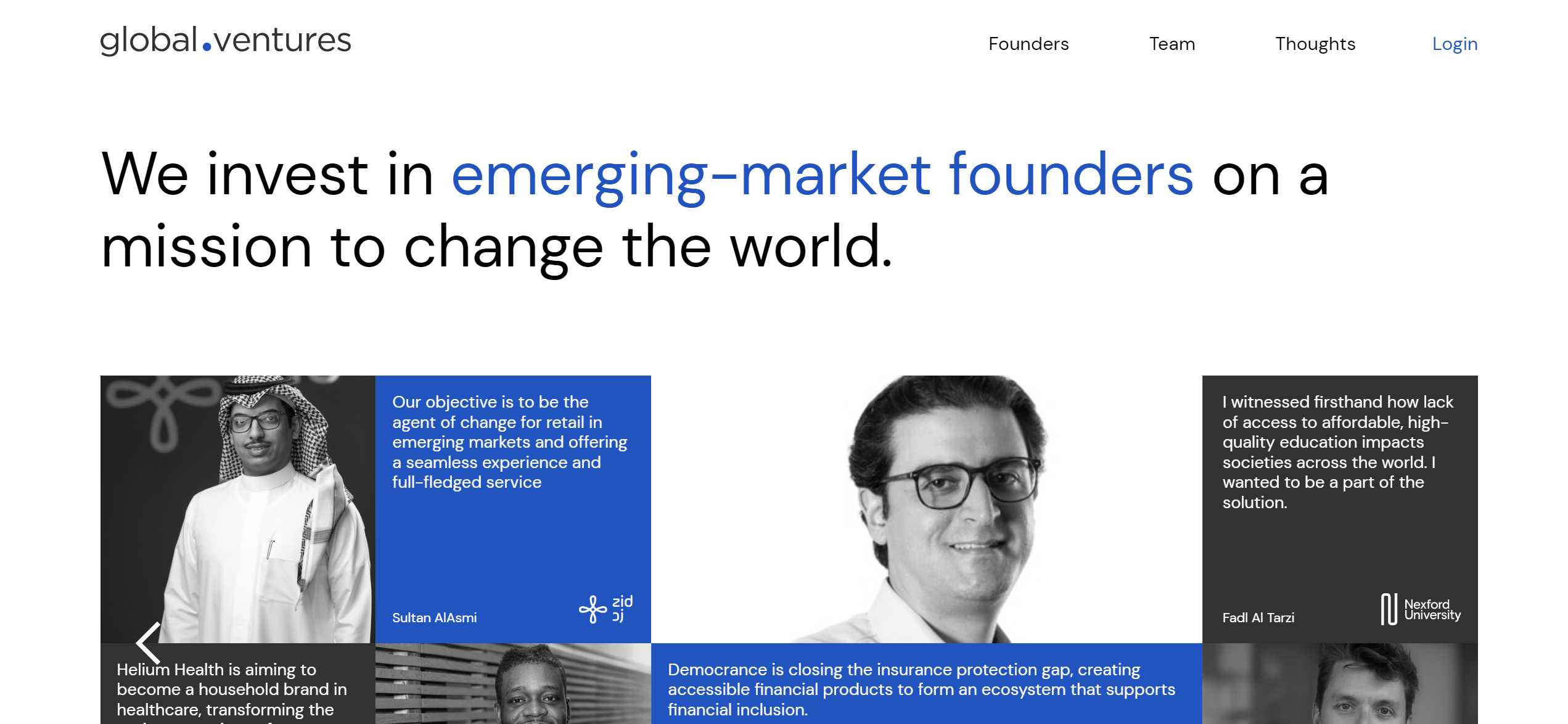 Global Ventures is an international venture capital firm, investing in founders and ideas across emerging markets. We back global-minded founders that are leading growth-stage companies and using technology to transform emerging markets and the world. The Global Ventures team is a diverse, collaborative, talented and curious group of professionals who, combined, have years of experience and expertise building and scaling companies.
9. Morningstar Ventures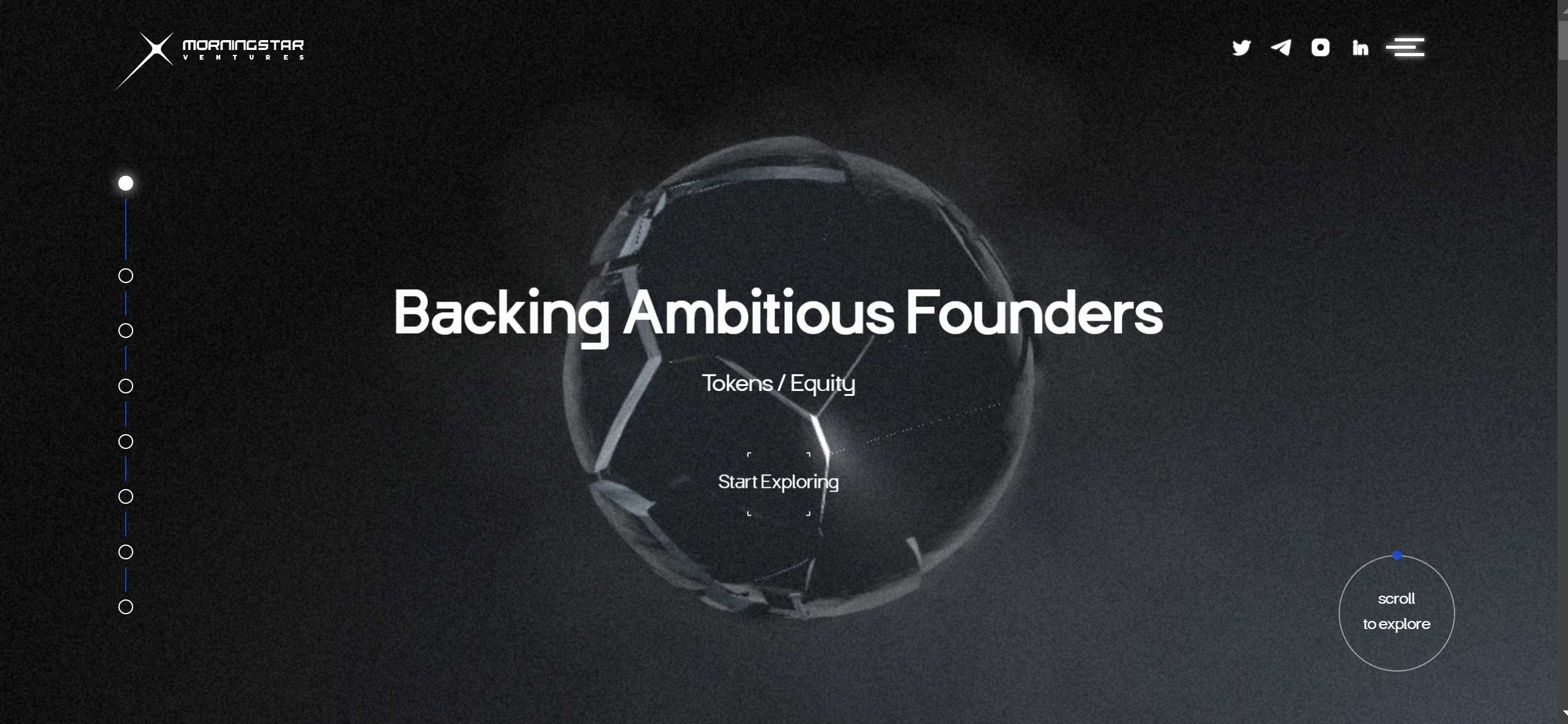 We are a proprietary investment firm specializing in digital assets and blockchain technology. Our primary focus is the MultiversX ecosystem
10. Woodstock Fund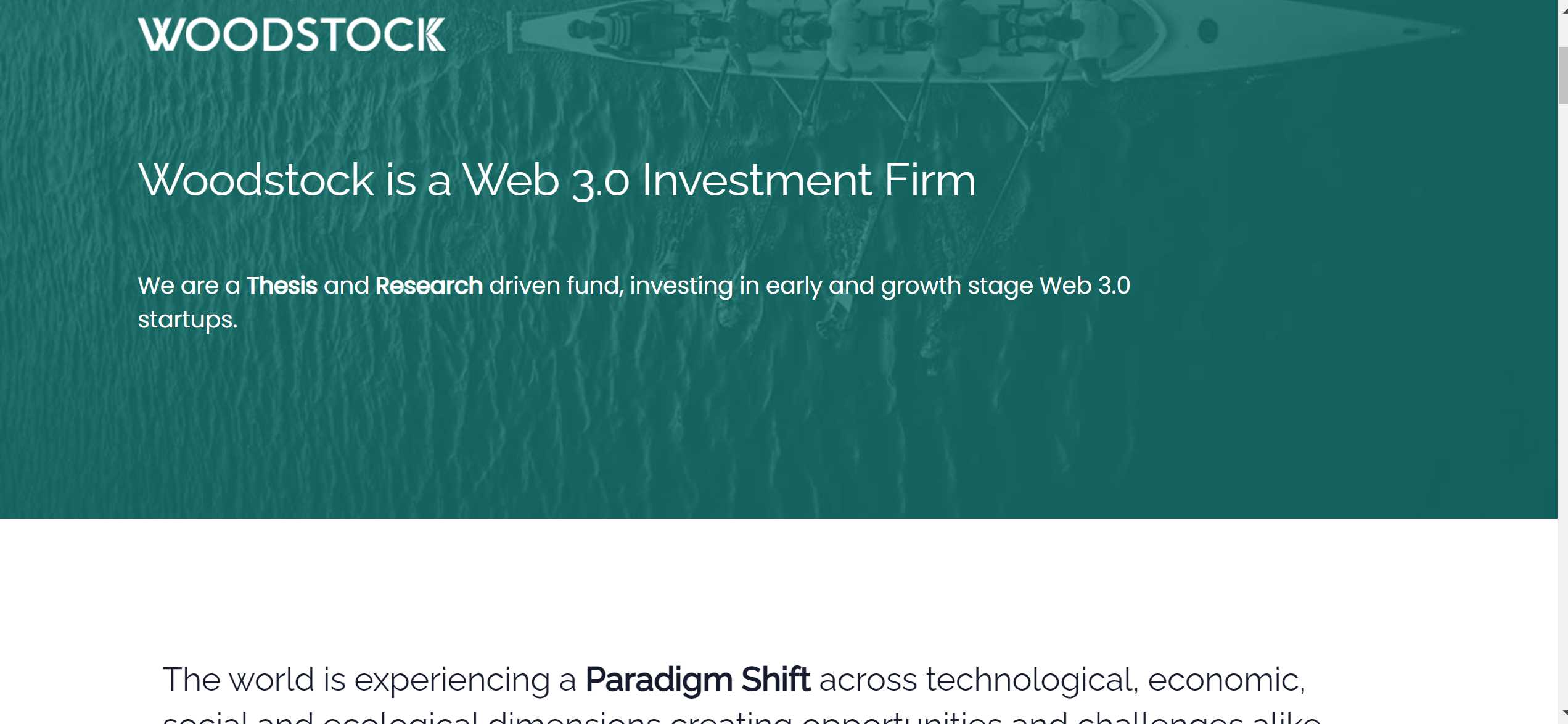 In 1969, Woodstock was one of the most iconic music festivals the world ever witnessed. It attracted more than 400,000 people far surpassing over 50,000 originally planned. It created a possibility for an entire generation to connect, collaborate & aspire on an unexpected & unprecedented scale over many years. Initially dismissed by media reports as just another hippie music festival, it emerged as a pivotal movement in popular music history & counterculture generation. 40 years later in 2009, in the aftermath of the global financial crisis, the trust in financial institutions was shaken. This led to the exploration of the intersection of technology & economics, leading to the creation of Bitcoin – first immutable ledger or implementation of a blockchain that created a new class of Digital Assets & Distributed Ledger Technology (DLT) 10 years later in 2019, also the 50th anniversary of the iconic Woodstock festival, we founded Woodstock Fund focused on the DLT space sharing similar values of openness, integrity & contribution towards the ecosystem.
11. The Food Fund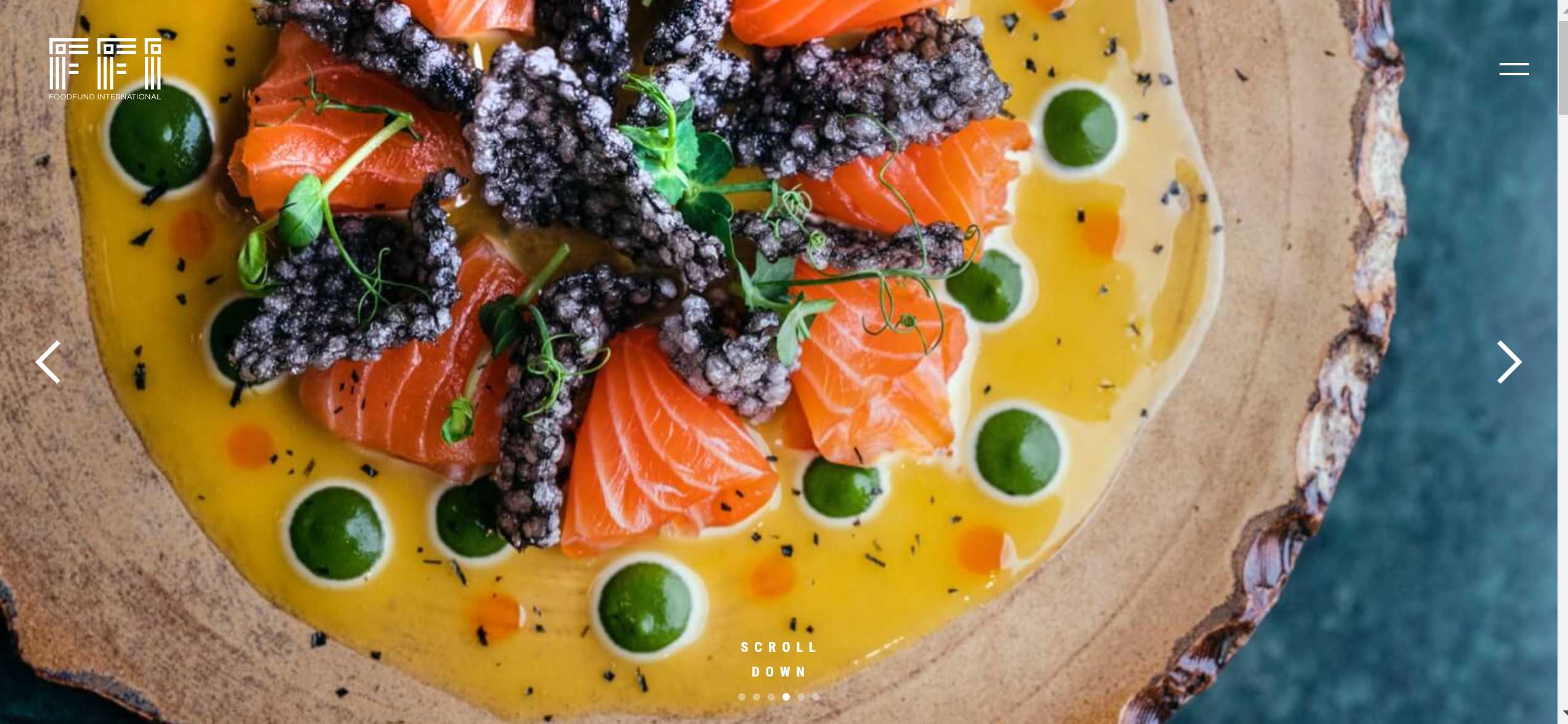 Food Fund was developed as a concept over 10 years ago by Costa Tomazos, the Chairman of Food Fund International, who started his F&B experience in the 1970s by opening one of the first steakhouse chains in South Africa.
12. GrowValley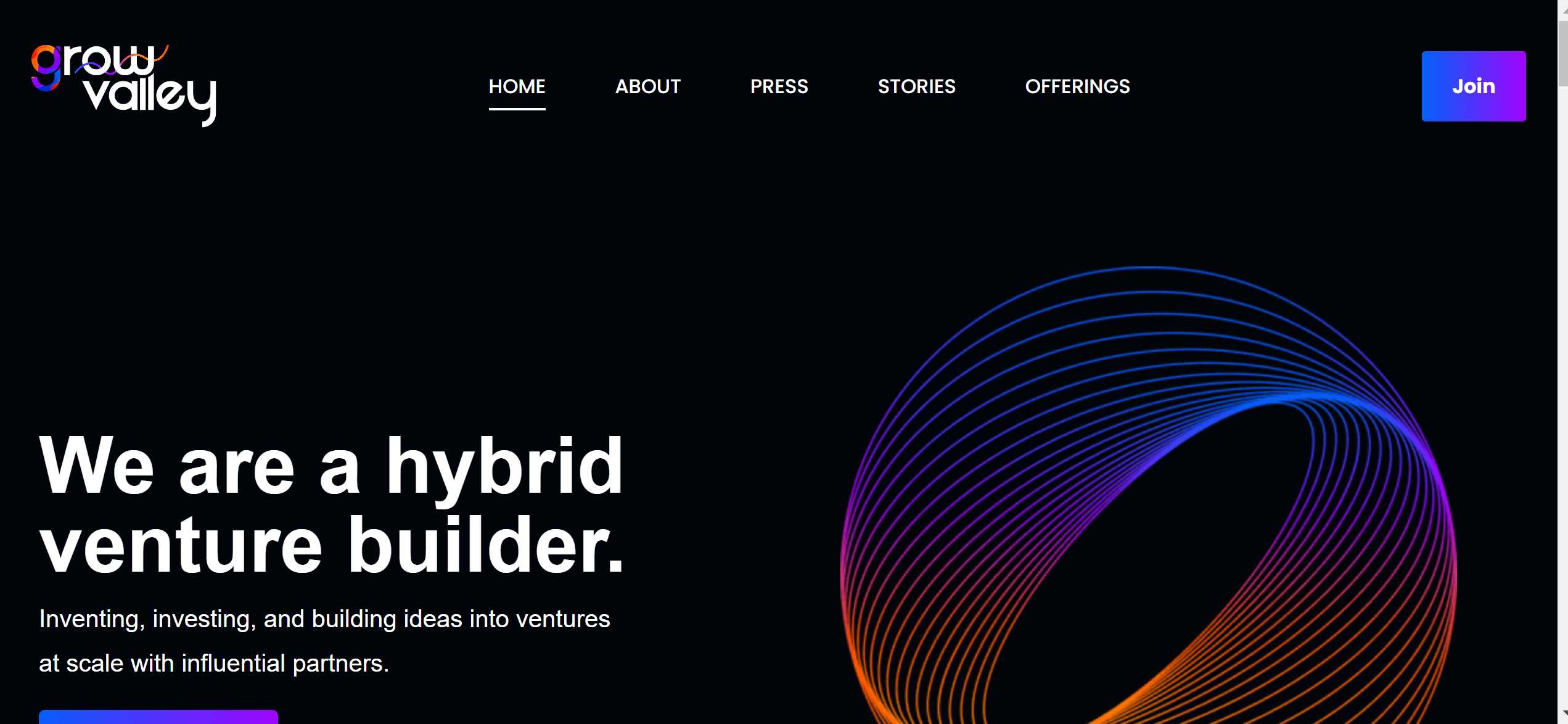 GrowValley is a UAE-based Startup Studio & Fund. We are on a mission to build disruptive startups with influential partners to create extraordinary growth.
13. Dtec Ventures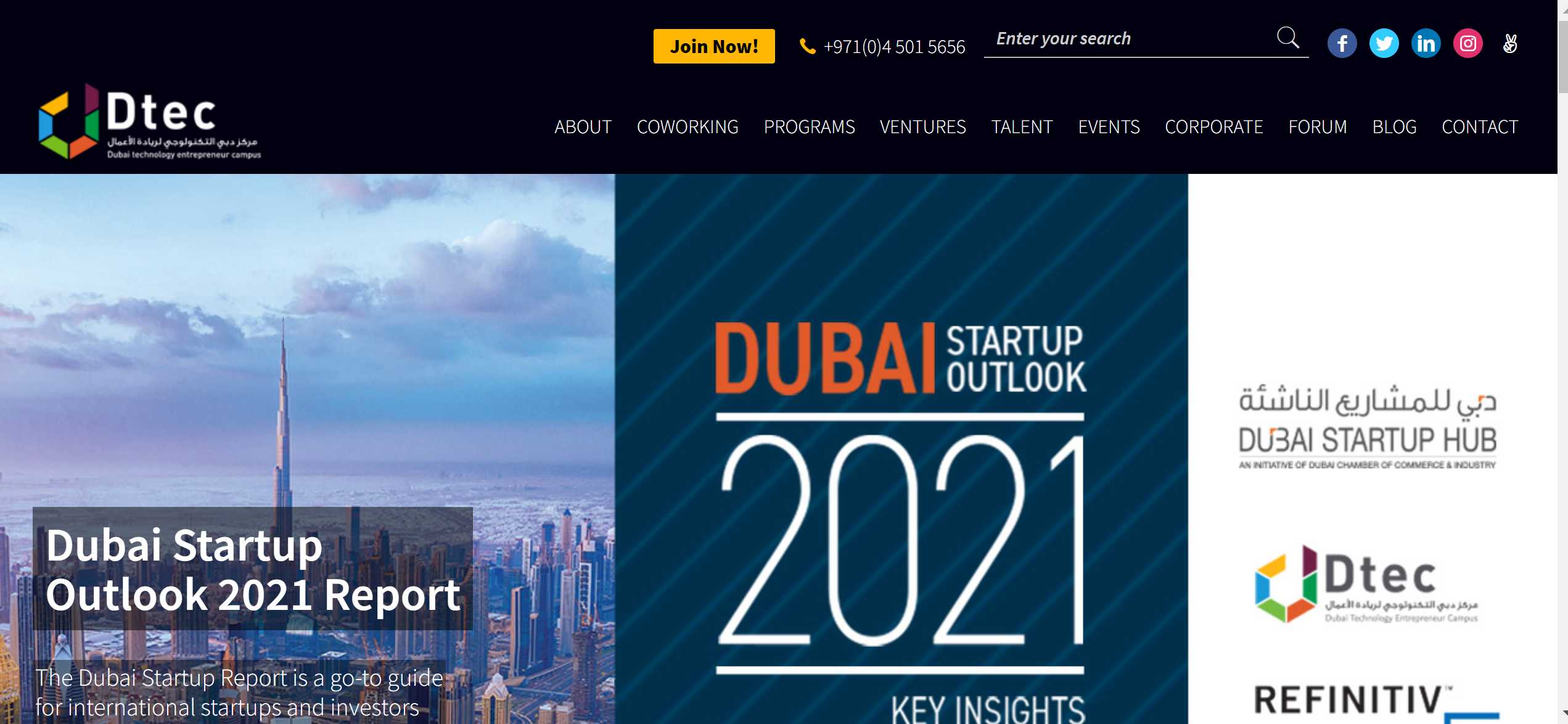 VC unit of Dubai Silicon Oasis Authority, part of Dtec Ecosystem investing in early-stage technology businesses in the MENA region
14. Iliad Partners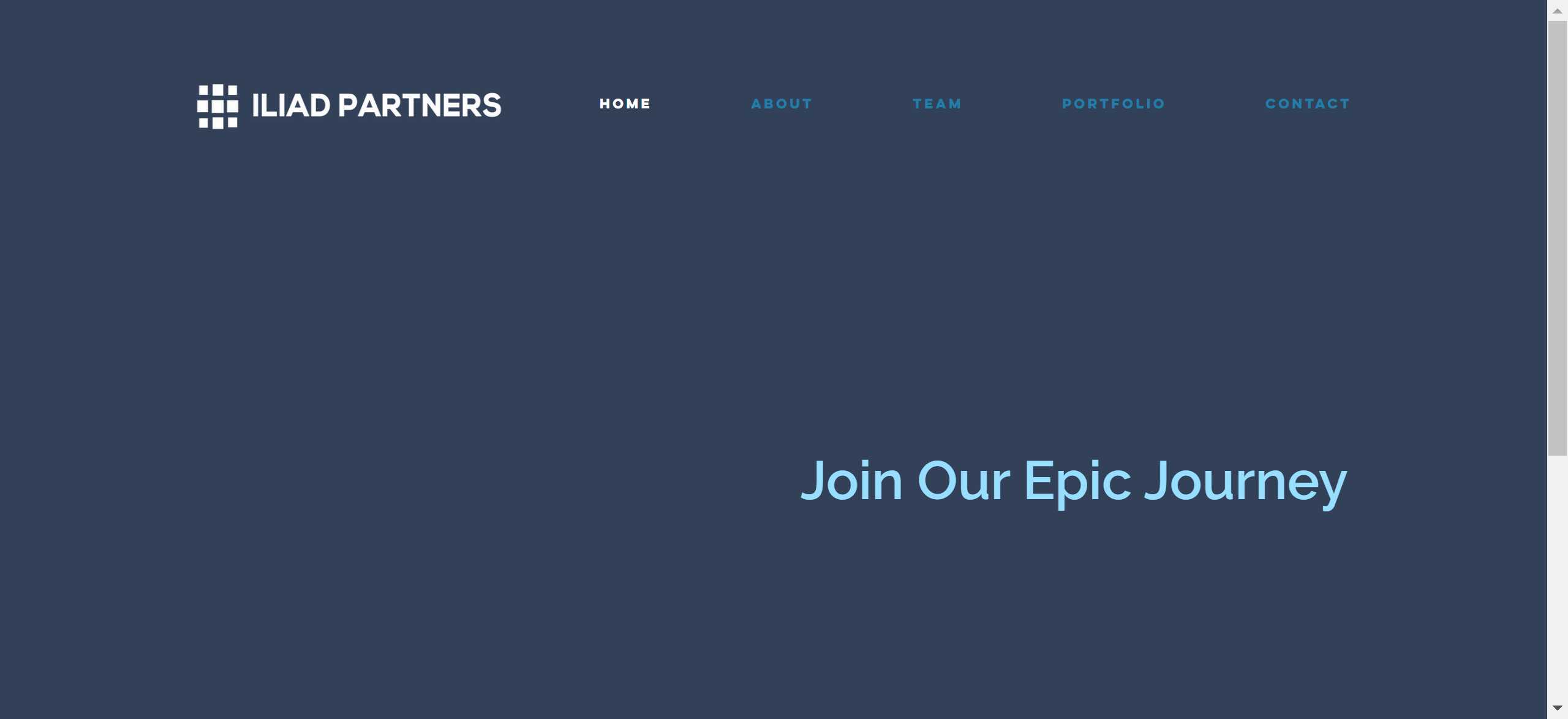 Iliad Partners is a Venture Capital firm based in Dubai that invests in early stage technology companies with a focus on the MENA region. We partner with founders to help them build their startups into high-growth ventures that will become the disruptive companies of tomorrow.
15. GDA Fund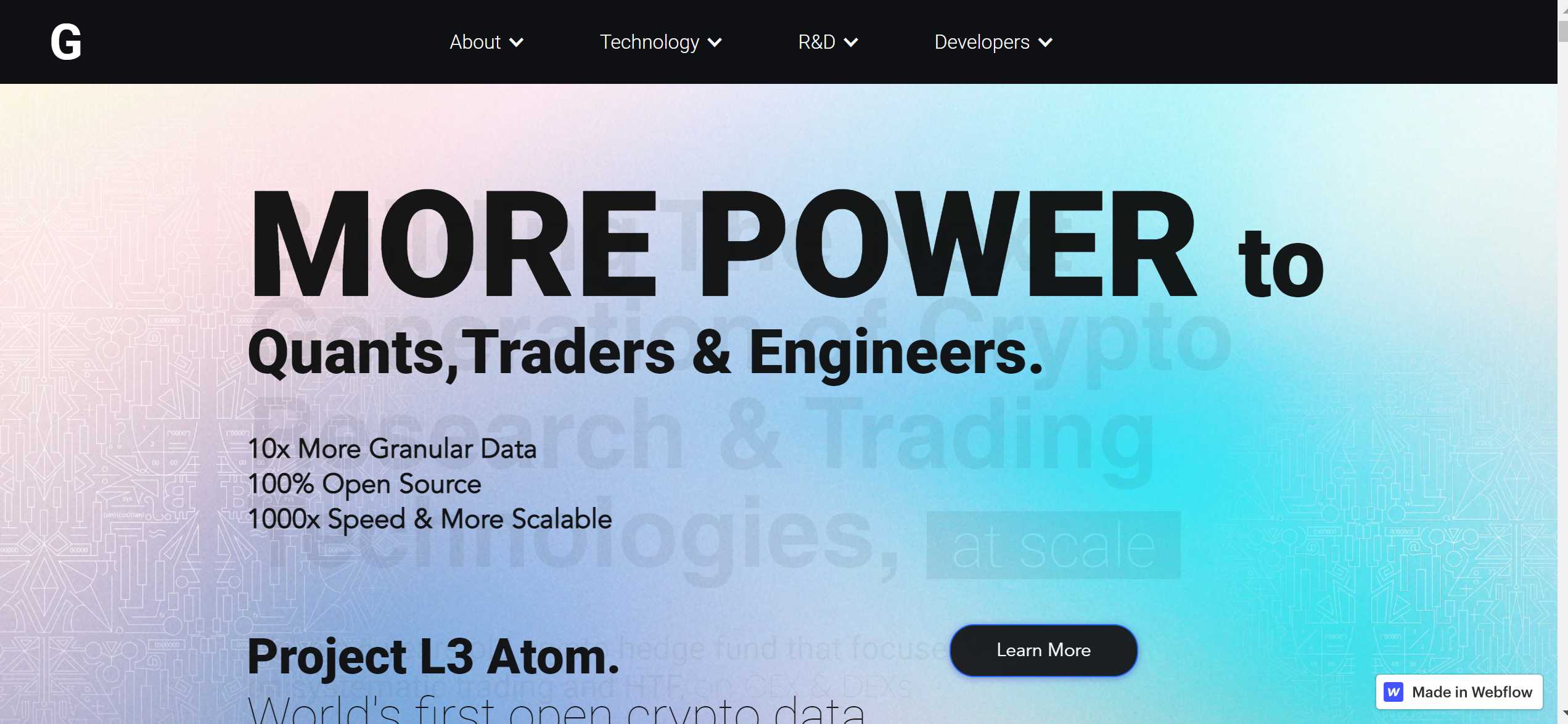 Global Digital Assets Fund is a leading digital assets and proprietary investment fund based in Dubai and Australia. We bring disruptive enterprise-grade technologies for crypto, private equity, currencies, futures and volatile and emerging markets. We focus predominantly on emerging markets, institutional interest, innovative and value- generatingcompanies, technologies, & people.
Raising funding for your startup? Create the perfect pitch deck:
Are you interested in learning how to write and design a winning pitch deck for your startup? You may be interested in our popular Silicon Pitch Deck template — designed by experts who have helped close millions in funding. If not, you'll probably at least want to read through our comprehensive guide to the perfect pitch deck.