Web3 technologies such blockchain and decentralized finance are revolutionizing the way we interact with the internet and each other. As these technologies mature and gain mainstream adoption, savvy venture capitalists have positioned themselves to fund the next wave of digital innovation.
The NFT boom in 2021 saw the success of companies like Yuga Labs, and even with sobering reality of 2022's crypto winter (ie. the collapse of leading crypto exchange FTX), the Web3 revolution is showing no signs of slowing, with companies like Calaxy and Hadean announcing funding rounds in late Q3.
The NFT boom in 2021 put Web3 ventures on the map, with companies like Yuga Labs proving the potential for massive success in the space. Even in the midst of the 2022 crypto winter,
Today, it's more important than ever to choose the right capital partners as a Web3 founder.
This article explores the top 11 venture capital investors who are actively investing in Web3 startups and projects.
1. Pantera Capital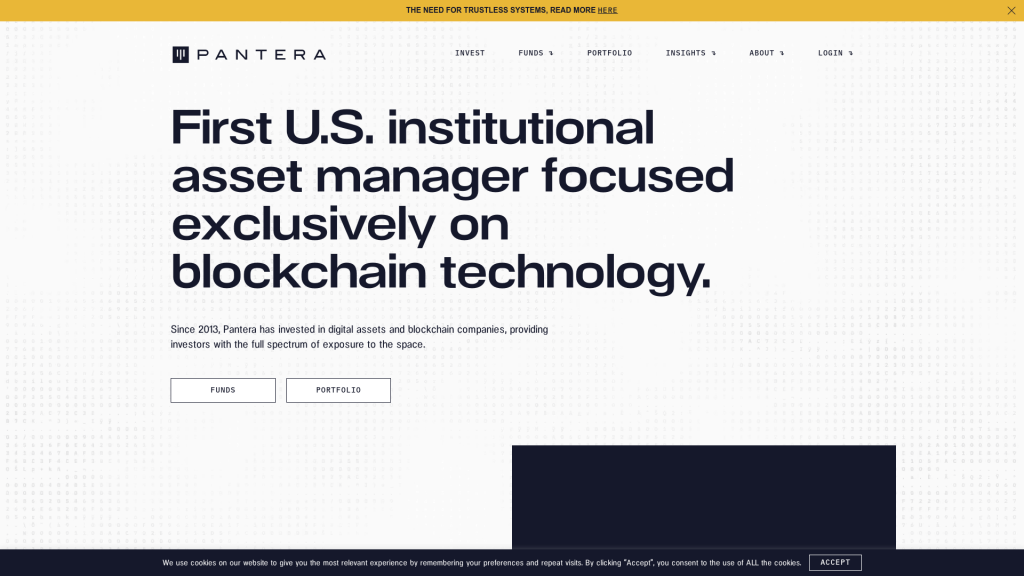 Pantera is one of the earliest investors to enter the Web3 and cryptocurrency space. The firm has been around since 2013, when they launched the first cryptocurrency fund in the U.S. (back when Bitcoin cost just $65 /BTC). Pantera subsequently launched the first blockchain-focused venture fund. In 2017, Pantera was the first to offer an early-stage token fund. With $4B in assets under management (AUM), Pantera invests across three fund strategies, with 100+ venture investments to-date (of which they have led 75%).
Website: www.panteracapital.com/
Founded: 2013 (cryptocurrency fund)
Total fund size: $5.1B
2. Binance Labs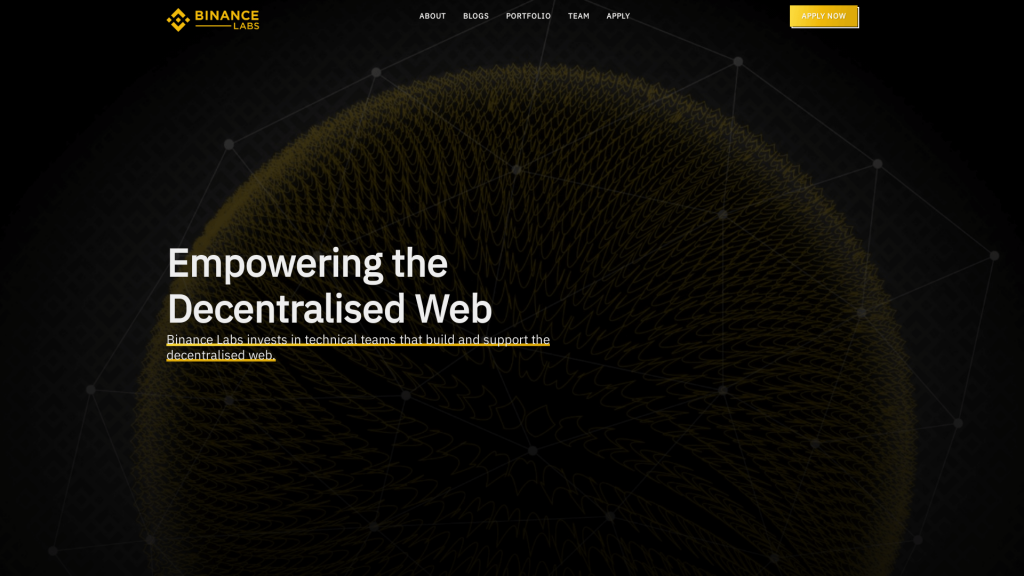 Binance Labs identifies, invests, and empowers viable blockchain entrepreneurs, startups, and communities, providing financing to industry projects that help grow the wider blockchain ecosystem.
Binance Labs is committed to supporting fast-executing, technical teams who positively impact the crypto space and build the decentralised web. With a focus on funding fast-moving technical teams with a tangible impact on the industry, Binance Labs has invested in projects across more than 25 countries and five continents over a three-year span.
Website: www.labs.binance.com
Founded: 2017
Fund Size: $500M
3. Paradigm
Paradigm backs disruptive crypto/Web3 startups and projects with checks ranging from $1M to as much as $100M+. The investment firm focuses on supporting the great crypto/Web3 companies and protocols of tomorrow with flexible, long term, multi-stage funding. Paradigm often participates in early-stage rounds and supports their portfolio with follow-on capital. They take a "deeply hands-on approach" to help projects achieve their full potential, from the technical (mechanism design, smart contract security, engineering) to the operational (recruiting, regulatory strategy) support.
4. Coinbase Ventures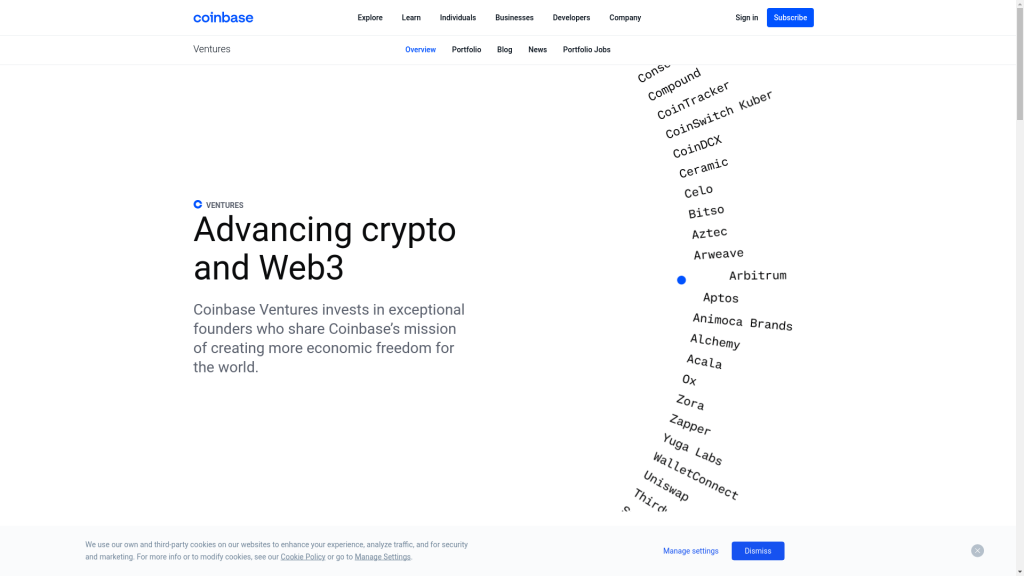 Coinbase Ventures backs exceptional entrepreneurs working to advance the crypto/Web3 ecosystem who support Coinbase's mission of creating more economic freedom for the world. They partner with founding teams at the earliest stages and invest broadly across all categories within the cryptoeconomy. Coinbase Ventures has invested in hundreds of teams building everything from layer 1 protocols, Web3 infrastructure, centralized on-ramps, decentralized finance, NFTs, metaverse technologies, developer tooling, and more.
5. Block Media Labs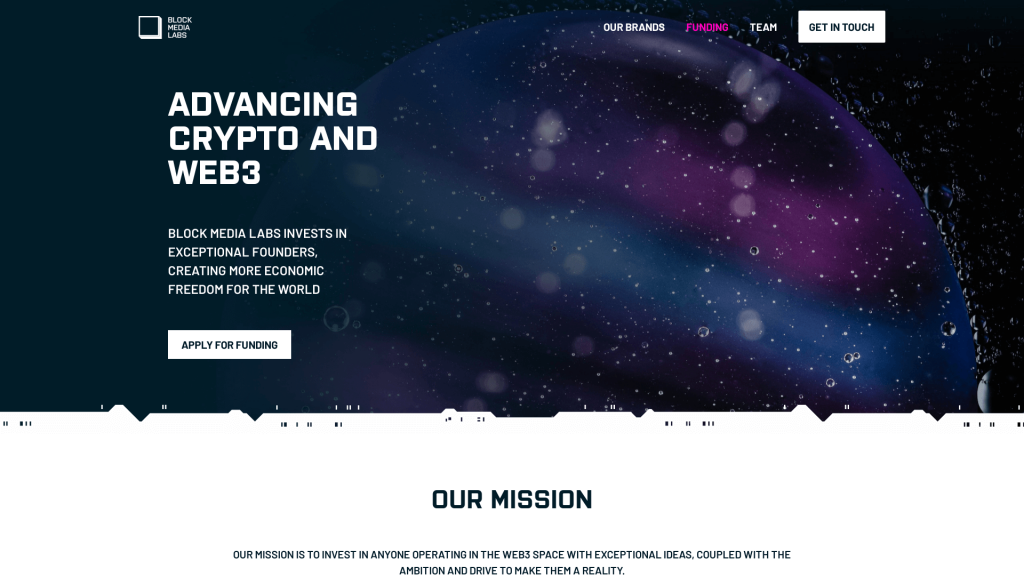 Bulgaria-based Block Media Labs is on a mission to invest in anyone operating in the Web3 space with exceptional ideas, coupled with the ambition and drive to make them a reality. The Web3-focused VC firm provides funding at all levels of the investment lifecycle: whether you're a new business starting out, or a more established business looking to expand. Additionally, the company also helps cryptocurrency and Web3 projects by providing strategic development and marketing support. They assisted Web3 startups to secure more than $50 million in funding in 2022 alone.
Website: www.blockmedialabs.io/funding
Founded: ?
Fund Size: $50M
6. Brinc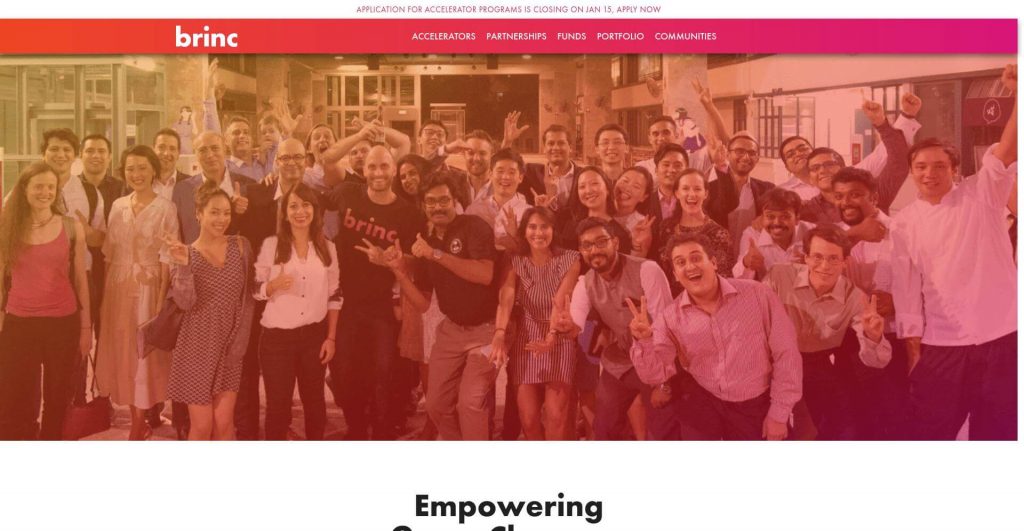 Brinc is a different breed of venture capital and accelerator firm. Core to our business is our belief that some of the world's biggest challenges can be solved by entrepreneurs, who we like to call GAME CHANGERS. More game changers will make a positive impact on the world if they are given the right backing. And that's what we're here for. To support and mentor founders and their teams from across the world and provide investment to help them grow. Today, we believe that technology focused startups, with the right backing and support can fundamentally change how we move, what we eat, how we feel and where we live for the better.
7. Alchemy Ventures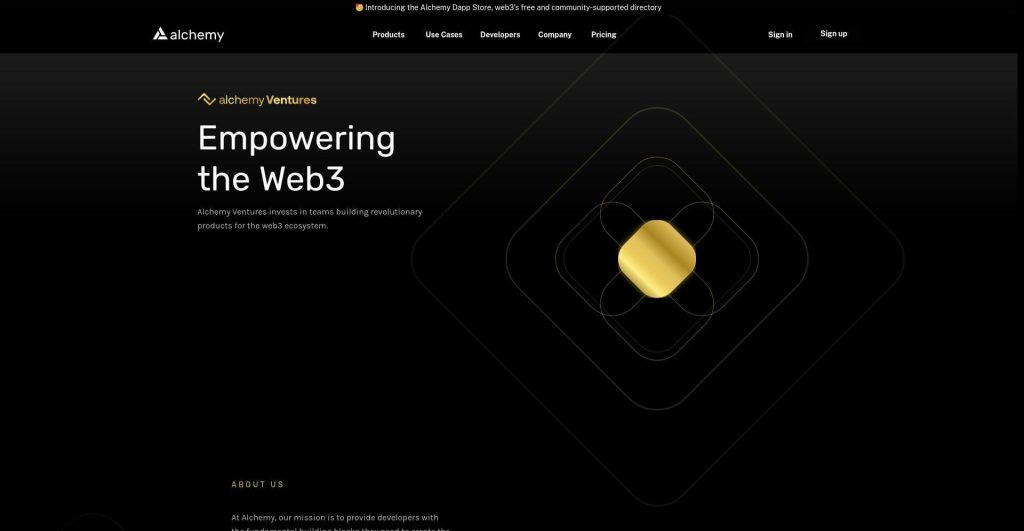 With the goal of bringing blockchain to a Billion people, the parent company Alchemy introduced an investment firm called Alchemy ventures. Alchemy ventures is a VC funding empowering developers and communities that are building gaming, metaverse, Defi, or web3 applications using Blockchain Technology.
8. Dragonfly Ventures
Dragonfly is a group of crypto-natives with over 10 years of investing and building experience. It was founded in 2018 to help crypto teams with global aspirations find innovation and adoption anywhere. They back Blockchain teams and communities tackling big and wicked problems and pushing the industry's boundaries.  So far Dragonfly has backed teams building generational companies and products in crypto across sectors and stages, from protocols to exchanges to apps and beyond.
‍Website: www.dragonfly.xyz
Founded: 2018
9. Defiance Capital
In addition to the investment, Defiance Capital takes an active approach, collaborating with teams to bootstrap the network effects required for scaling.  Simultaneously, they offer invaluable thought leadership and guidance on critical issues such as token economics, governance scaling, and community building.  They believe that investing is more than just a one-time transaction, and they are in this with their founders for the long haul.
‍Website: defiance.capital
Founded: 2020
Fund Size: $100M
10. Polygon Ventures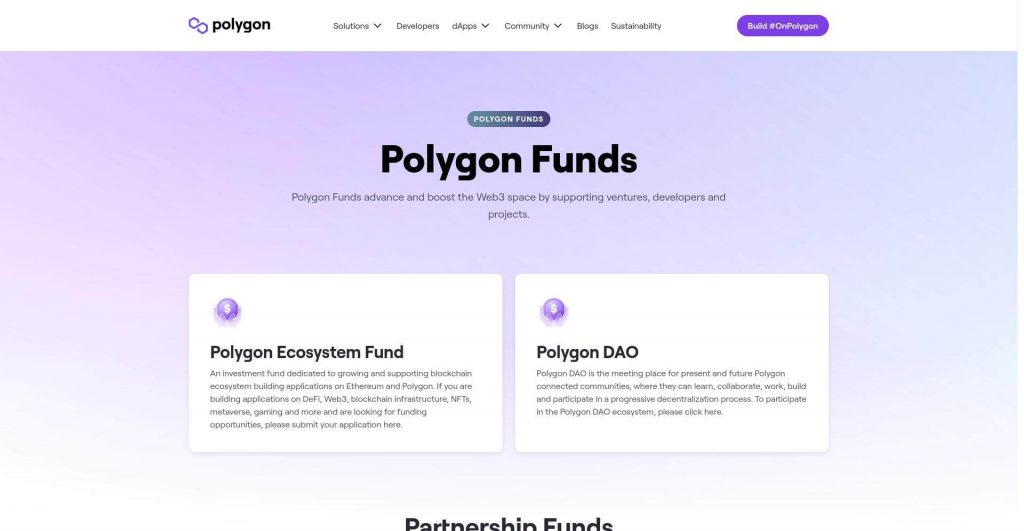 Polygon Ventures is a VC investment fund that is dedicated to helping to build new decentralized applications on Ethereum and Polygon. Anyone building gaming, metaverse, or web3 applications using the Blockchain infrastructure can apply for funding.
‍Website: polygon.technology/funds
Founded: 2017
Fund Size: $50M
11. Chapter One Ventures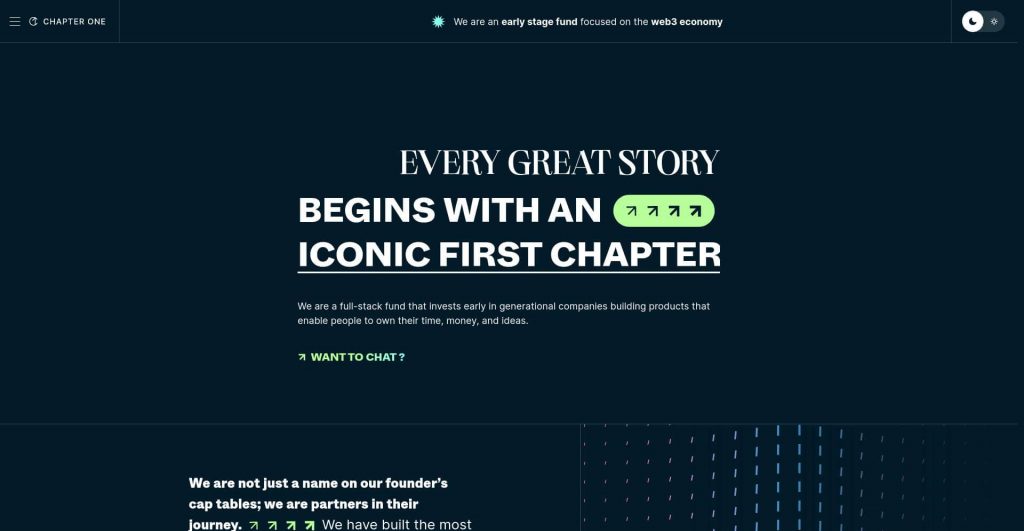 Chapter One is a venture capital firm based in Santa Monica, California that was founded in 2017. The firm seeks to invest in the consumer society, web3, fintech, and cryptocurrency companies. Chapter One also develops, builds, and incubates internet-based business models. It helps its companies scale internationally by providing operational and technical support.  Chapter One is known for its startup-building capability, strategic guidance, and generating business leads.
‍Website: chapterone.com
Founded: 2017
12. Solana Ventures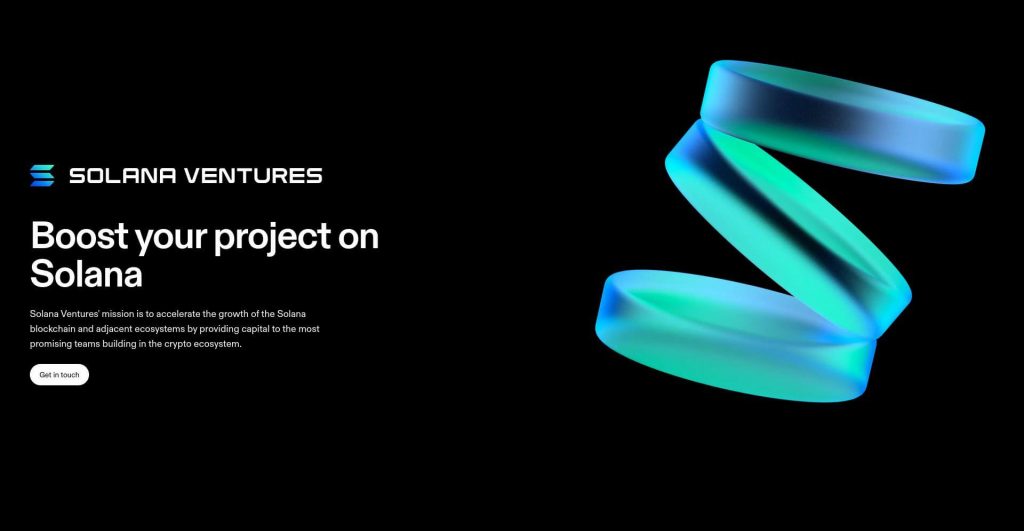 With a mission is to provide capital to the most promising teams building in the crypto ecosystem, Solana Ecosystems focuses its investments where they can help increase the growth of the Solana blockchain and those ecosystems that are affiliated with it. As of October 2022, they've made 67 investments in gaming, DeFi, and blockchain innovation. Their most recent venture, for example, Fluidity, gives people incentives for using their crypto, with every transaction qualifying as a reward.
‍Website: solana.ventures
Founded: 2018
13. Founders, Inc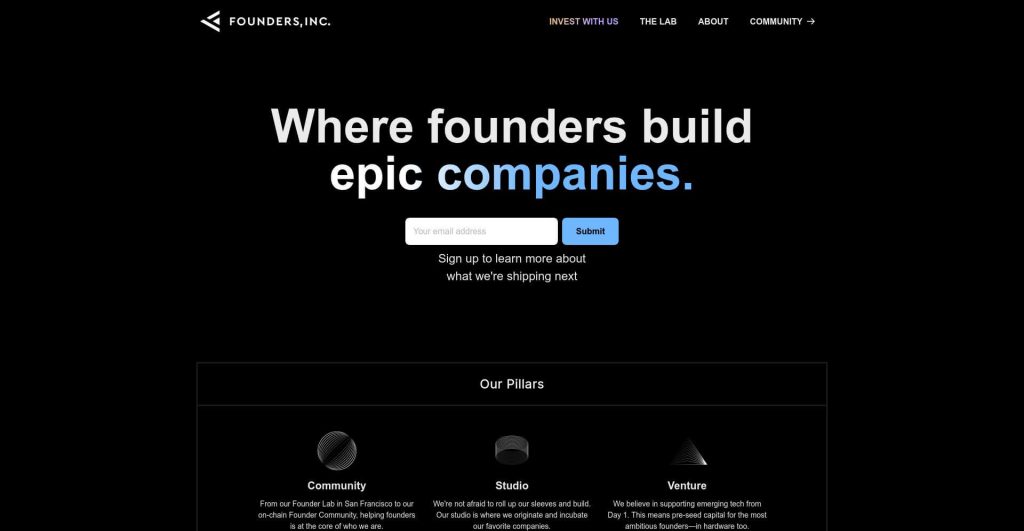 Founders, Inc is a community of start-up founders focused on developing emerging tech. Their aim is to help promising companies with the right resources and guidance. DApp founders can use the resources (hardware and pre-seed funding) to develop their ideas into prototypes or even usable products. Founders, Inc has facilitated the growth of +70 DApps and protocols, including Ready Player Me and Buildspace.
‍Website: f.inc
Founded: 2020
14. a16z crypto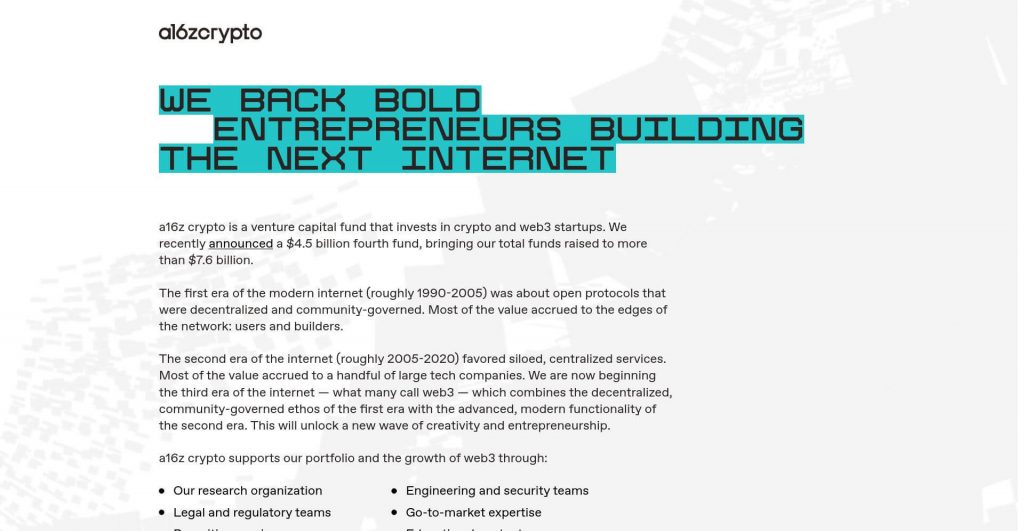 Andreessen Horowitz (known as "a16z") is a venture capital firm that backs bold entrepreneurs building the future through technology. It was founded in Silicon Valley in 2009 by Marc Andreessen and Ben Horowitz.  They invest in seed to late-stage technology companies across bio + healthcare, consumer, crypto, enterprise, fintech, games, and companies aspiring to American dynamism. a16z manages $35 billion in assets across multiple funds.
‍Website: a16zcrypto.com
Founded: 2021
Raising funding for your Web3 startup? Create the perfect pitch deck:
Are you interested in learning how to write and design a winning pitch deck for your Web3, blockchain or crypto startup? You may be interested in our popular Web3 Pitch Deck or Crypto Pitch Deck templates — designed by experts who have helped close millions in funding. If not, you'll probably at least want to read through our free guide: check out our article on how-to create a cryptocurrency or blockchain pitch deck here. →