ORIGYN Foundation, a startup that specializes in NFT authentication, raised $20 million in its first funding round, led by prominent investors including Bill Ackman, Polychain Capital, and Paris Hilton. The company's valuation is estimated at $300 million following this round of private financing.
NFT's are unique digital assets that can be bought and sold (like any other property), stored as a non-interchangeable unit of data on a blockchain digital ledger. The NFT market exploded due to popular success in 2021, particularly in Q3: rocketing to over $10.7B in estimated sales volume in the third quarter of this year.
Founded in 2020, ORIGYN uses AI to verify the authenticity of NFT's (non-fungible tokens). The Swiss nonprofit currently operates across four categories: covering fine art, collectibles, luxury items and digital media. In 2022, they plan to launch a utility token to grant owners a stake in governance decisions.
Here is the 13-slide pitch deck ORIGYN used to securing $20 million from leading investors:
Below are the exact slides from the pitch deck ORIGYN used to close their $20 million round of initial financing, with participation from "celebrity" investors like Bill Ackman and Paris Hilton, as well as the blockhain specialists at Polychain Capital.
1. Mission Slide
Lead with your vision. The tech industry will always revolve around disruption & innovation, which makes for a compelling story to introduce your pitch. The ORIGYN deck opens with a powerful mission statement, complemented with an eye-catching branded visual alluding to the organization's transformational vision.
This slide succinctly covers what ORIGIN does, why, and who it helps — everything an investor needs to understand, and nothing more!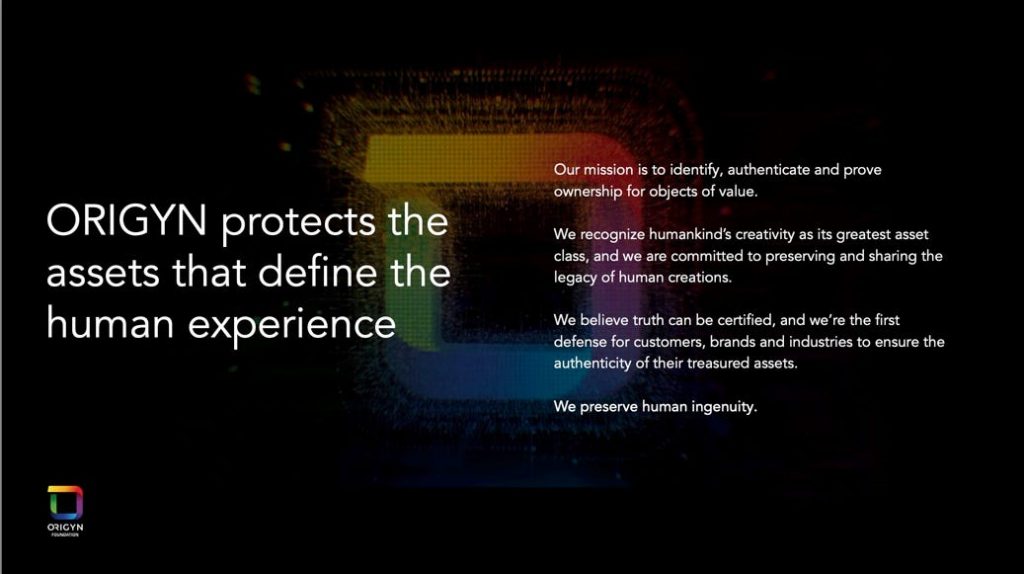 2. Problem Slide
The traditional pitch deck formula starts with a Problem slide which states the pain point(s) your startup tackles and the impact therein. Especially in highly technical or innovative fields, it can be tricky to frame the problem in relatable terms. ORIGYN tackles this by introducing the three key problems they solve for in a simple and easy-to-grasp format.
Perhaps most notably, the ORIGYN pitch deck's problem slide does not mention "NFT" or even "cryptocurrency" even once — the hallmark of a powerful slide is explaining the issues in terms that a young child or your grandmother could understand. ORIGYN's slide is perfectly constructed: avoiding technical jargon or any large blocks of text, with contextually-relevant visuals to complement.

3. Market Landscape / Competition Slide
A compelling landscape overview should be easily understandable even for someone with no knowledge of the space. ORIGYN visualizes where they fall in the broader market landscape with a simple 2-axis chart, framing ORIGYN as more secure & authenticated than OpenSea or eBay, and easier to trace & track than Luxochain or Aura. The left side of the side introduces the competitive advantage, whereas the right visually illustrates it.
Even if your idea is a nascent space (much like ORIGYN & NFT's) or a category-creator in itself, your market landscape overview should still reference the existing alternatives and or low/no-tech analogs that are used today in place of your solution. Think of what your future customers rely on currently to solve the pain points your solution helps address.

4. About Us / Partners Slide
Building trust in your brand is important for all audiences: from your customers to potential investors. Operating in the highly-regulated yet relatively-nascent cryptocurrency & blockchain sector, ORIGYN references comparable organizations in both the cryptocurrency & broader geopolitical space for this slide.
To further cement their credibility, the right-side of the slide includes logos of marquee brands and organizations that ORIGYN hopes to follow in the footsteps of. Presenting a strong slide of advisors & partners helps mitigate execution risk concerns surrounding regulatory and go-to-market challenges, which are especially prevalent challenges in the crypto space.

How-to create your own pitch deck like ORIGYN
We hope you learned something from ORIGYN's pitch deck, and you are able to use these insights for your own business.  If you'd like to, you can bookmark it at bestpitchdeck.com/origyn
Although it probably goes without saying that having a successful business (outside just their pitch deck) was integral to their success, it is critical for any startup to ensure your vision is portrayed properly. That's where crafting the perfect pitch deck comes essential: 
You might find our other resources on how-to create a pitch deck helpful, or benefit from using one of our expert-designed templates:
Our team has helped create decks that have closed over $100M+ in deals & funding for leading startups and even VC firms. You can leverage this experience and get a jumpstart on your pitch with one of our easy-to-use presentation templates, one-pagers, or financial models.
Every pitch requires a unique approach tailored to its audience. Our team of experts have created pitch decks for different industries, as well as funding stages: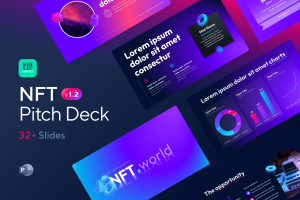 NFT Pitch Deck Template — You might be interested in the all-new NFT Presentation Template designed by our team at VIP.graphics: cutting-edge slides based on decks that closed millions in deals & investments, built specifically for NFT and Web3 projects. This easy-to-edit template offers you ready-made elements & all the essential slides to help make your NFT project a success.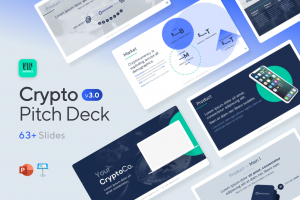 Crypto Pitch Deck Template — You might be interested in the popular Cryptocurrency/Blockchain Pitch Deck Template designed by our team at VIP.graphics: cutting-edge slides based on decks that closed millions in deals & investments for orgs of all sizes: from high-growth startups to Fortune 100 corporations. Super simple to customize in PowerPoint or Keynote, this template offers you ready-made elements & all the essential slides to help your business stand out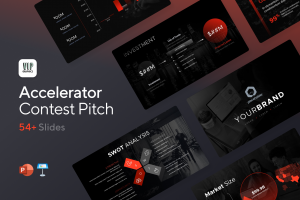 Accelerator Pitch Deck Template — The Accelerator Pitch Deck template was crafted for early-stage founders seeking to win funding &/or investment from pitch contests, accelerators, incubators, and angels or VC firms. Winning a pitch contest or being accepted to a prominent accelerator program requires a unique strategic approach to an investor pitch presentation.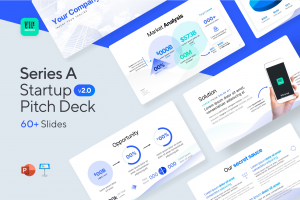 Series A Pitch Deck Template — A pitch deck template for startups and founders raising funding: Smart, actionable slides that work. This is a pitch deck template built specifically for startups, entrepreneurs and founders raising their first seed or Series A round of institutional capital.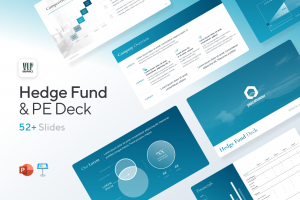 Mergers & Acquisitions Pitch Deck Template — Perfect Pitch Deck™ is a template crafted for later-stage businesses entering more sophisticated discussions such as mergers & acquisitions (M&A), late-stage investment (Series C+), or other partnerships & financing opportunities. Our team of experts created this presentation to empower founders to present with confidence to investment banks, private equity (PE) groups, and/or hedge funds (and vice versa).
Alternatively, feel free to browse our growing selection of pitch decks tailored for specific industries and businesses.