What is a Pitch Deck
The pitch deck is a brief presentation that provides an overview of your business plan to investors when seeking a round of financing. The pitch deck is usually used during face-to-face or online meetings with potential investors, partners, and co-founders.
Pretty simple, right? The challenge is how to go about creating a pitch deck that will get your idea across and raises capital for your business. Raising money can be really tough: it is usually a challenging and time-consuming process to attract investors to your project. Therefore, it is extremely crucial that your pitch deck conveys a compelling and intriguing story so you can make the most of the opportunities you have. 
To create such a winning pitch deck, there are some common guidelines you can follow: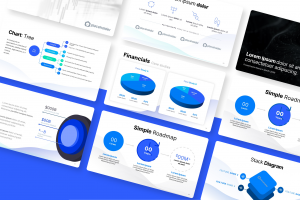 1. Choose the Right Tools
Every entrepreneur and startup founder wants their pitch deck to stand out from the others in this crowded market. To differentiate themselves from the crowd, they seek out ways to make a difference with their presentation and style.
In search of this uniqueness, entrepreneurs may try different tools instead of the standard PowerPoint / Keynote. These tools, however, come with their own drawbacks. For example:
Fancy tools like Pitch.com, Prezi or Visme lack advanced data visualization and will likely confuse investors, who are used to PDFs they can print & share.
Agencies like SketchDeck or Slidebean are over-priced for small startup companies and offer generic solutions, whereas investors will look for pitches that address industry-specific questions.
Google Slides is outdated in terms of design and customization — creating a PowerPoint or Keynote then saving to PDF for sharing is your best bet.
…and so on. Don't squander your opportunity to raise millions just to try some glittery new presentation tool.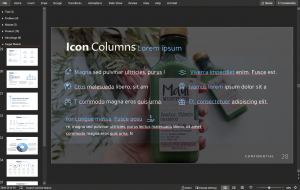 Sometimes simplicity is the best answer and there is no need to reinvent the wheel. We recommend using PowerPoint or Keynote.
As long as your presentation addresses the right questions & topics, you're sure to impress your audience — choosing the right professionally-designed pitch deck template can help get you off to the right start.
One of the key benefits of PowerPoint over Keynote is to streamline the next step of pitch deck creation: PowerPoint's built-in themes allow you to define font & color styles for your entire investor presentation in just 1 click (a key feature which Keynote lacks).

2. Define a Style Guide
You want to maintain a high level of branding consistency and layout standards between all your pitch slides so that investors will be able to instantly recognize what you're all about. By doing this, you are able to distinguish yourself from your competitors and clarify what you offer that makes you the best choice.
Your visual message can be made or broken by how you choose colors, fonts, and themes. There should be a good balance between colors and font to evoke a truly professional look & feel.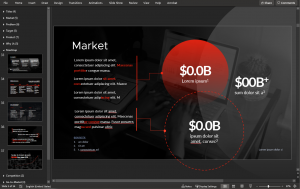 Apart from the visuals you choose, you'll want to focus on presenting facts and statistics in a format that is easily digestible. An investors' attention is best captured with charts. Beautiful charts are your best friends and allow you to support any claim that you are making without having to go into too much detail. It goes without saying that charts should feel like part of the pitch deck and match the overall style guide.
You can increase the appeal and impact of your pitch deck by adding images and graphics. This technique helps investors to remember you and understand what you are about before they begin to review the slides. Humans remember things by seeing them, so visuals will help investors to remember you. Using these visual aids in your pitch deck, you can make even the most complex technical concepts understandable.
You surely are an expert at what you do, but most likely not a professionally-trained graphic designer. Considering that logos, layout, fonts, charts, and other branding elements fall under the expertise of graphic designers, you may consider retaining one to create your pitch deck (we're available for hire!). Alternatively, you can use ready-made pitch deck templates designed by our experts at VIP Graphics. All you have to do is add your own images and text, and you have a professionally designed pitch deck ready.
3. Essential slides to include in your pitch deck
It is typical for pitch decks to have twelve to fourteen slides (and never more than 20), with each slide communicating an idea clearly. The slides to include in your presentation may vary according to how you wish to organize your story, but generally, they are:
3.1 Overview Slide
The overview or the introduction slide will introduce your company to the investors. Quotes from the media in which they are saying positive things about your company can establish authority right away. Sometimes businesses include a unique value proposition as part of their first slide, which compares their products and services to another established company.
3.2 Problem Slide
The slide showing the problem should act as a way for you to explain the market need you are filling. People should be able to relate to this and investors should be able to understand it.
3.3 Solution Slide
Providing a clear, concise solution slide is very important. You need a scalable solution because investors are looking for a 10x return over a period of 5,7 years. When describing your solution, use pictures and stories if possible. The best way to explain is to show.

3.4 Business Model
It is generally unnerving to consider a business model that is unique and untested. If your business model is truly revolutionary, explain it by using familiar examples. Please feel free to mention companies that currently use your product or service.

3.5 Market Slide
The broader opportunity size & trends will be explained in the market slide. It can be enticing to overestimate your market and inflate your potential. Avoid the temptation of over-promising, however. To support your projections, use industry standards, benchmarks, and similar products that are successful. Present numbers that are related to your sector and not the market in general.

3.6 Team Slide
What makes your team the best people to lead and grow this business? Company management's capabilities and expertise in marketing and selling a product will be highlighted in the team slide.
3.7 Traction
This slide shows the growth of the business over time. If the business is at a very early stage, the slide can be skipped.
3.9 Competition
According to a study performed by TechCrunch, investors spend the most time viewing three slides; your financials, your team, and your competition. This slide will explain what sets you apart from the competition and what makes you stand out from the alternatives and competitors in the market today. Are there any competitive advantages that you have over your competition or something that you have that others do not have?
3.10 Financials
As a startup, financial projections are a shot in the dark. In three to five years, it is impossible to know where you will be. The slide provides a roadmap to investors and tells them where things are headed. It is also recommended that you have an expert check your financials before you publish them to investors. You also don't want to give lengthy details. To keep things simple, you can provide a screenshot of your financials and have the details ready in a separate file.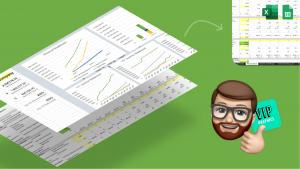 3.11 Ask
At the end of your pitch deck, you need to have a clear ask and call to action. When you have given your prospective investors reasons to invest in your product, you must inform them of the amount of funding you require.


3.12 Contact
Your job should be to make it extremely easy for people to find out more info or to contact the team with any questions.
4. What key topics should the Pitch Deck address?
Below are the questions every deck should answer:
Who is interested in your product or service?
What makes your product or service unique?
What is your pricing and profit model?
What traction or experience have you achieved?
How do you acquire customers for your business?
What investment (or deal) are you looking for? Why?
What are your goals & key milestones? What are you going to achieve?
Pitch Deck Do's And Don'ts
Do's
Tell a story, rather than jumping from topics

Keep the deck straightforward and short

Use bigger, easily-readable fonts

Make your pitch deck visually-appealing
Don'ts
Don't use too many the bullets, use visuals instead

Don't link to external sources or put yourself in a situation where you have to load something from outside. All of your assets must be present locally in your presentation.

Don't focus too much on the features, instead of the market & ROI
How do I craft a winning pitch deck? 
Every pitch requires a unique approach tailored to its audience. Our team of experts has created pitch decks for different sectors, as well as funding stages: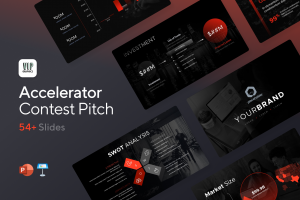 Accelerator Pitch Deck Template — The Accelerator Pitch Deck template was crafted for early-stage founders seeking to win funding &/or investment from pitch contests, accelerators, incubators, and angels or VC firms. Winning a pitch contest or being accepted to a prominent accelerator program requires a unique strategic approach to an investor pitch presentation.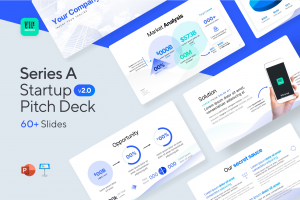 Series A Pitch Deck Template — A pitch deck template for startups and founders raising funding: Smart, actionable slides that work. This is a pitch deck template built specifically for startups, entrepreneurs and founders raising their first seed or Series A round of institutional capital.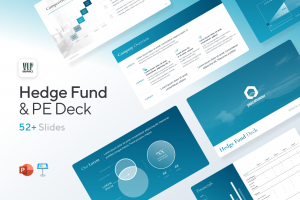 Mergers & Acquisitions Pitch Deck Template — Perfect Pitch Deck™ is a template crafted for later-stage businesses entering more sophisticated discussions such as mergers & acquisitions (M&A), late-stage investment (Series C+), or other partnerships & financing opportunities. Our team of experts created this presentation to empower founders to present with confidence to investment banks, private equity (PE) groups, and/or hedge funds (and vice versa).
Alternatively, feel free to browse our growing selection of pitch decks tailored for specific industries and businesses.