Oshi Health is a virtual gastrointestinal (GI) care clinic that treats Crohn's disease, ulcerative colitis, irritable bowel syndrome, and other digestive health issues. The platform employs a multidisciplinary approach that includes gastroenterologists, dietitians, behavioral health support, and care coordinators.
"The company had been started based on some research showing it when you gave people symptom tracking tools […] they can use it to better understand what's going on for themselves, […] What we saw when we launched that tons of interest from the patient community, I think there were 60,000 downloads of the app […], it was too hard for people on their own to figure out which of these things going on in their life or influencing them were triggering their symptoms, even if they could track it all. […] We saw the opportunity to really transform the company from a self-management platform to a care delivery company." – cofounder and CEO Sam Holliday said in an interview.
Each patient's journey at Oshi Health is guided by a GI-specialized, multidisciplinary care team comprised of a gastroenterologist, nurse practitioner, dietitian, psychologist, and GI health coach. Care is coordinated, ongoing, and convenient for the patient, with high-touch support that results in significant and long-term symptom improvement and control.
"We've paved the way for broad access to proven treatments that our traditional healthcare system is not structured or incentivized to provide, while building value for patients, employers, health plans and provider groups," explained Sam.
The company has formed alliances with health platform Solera Health and virtual care provider Firefly Health. Oshi Health also unveiled a new value-based care collaboration with Aetna, which is owned by CVS Health, to provide certain members with virtual care for digestive disorders.
CEO Holliday claims that the business began expanding its platform towards the end of 2022 and has since onboarded more than 1,200 patients at a rate of roughly 200 to 300 users per month. He estimates to have 5,000 patients using the platform by the end of 2023.
Since its launch in 2020, the startup has raised $59.5 million to date including $30 million in Series B in April 2023. The round was led by new investor Koch Disruptive Technologies and joined by existing investors Bessemer Venture Partners, Flare Capital Partners, Frist Cressey Ventures, CVS Health Ventures, and Takeda Digital Ventures.
"We've seen the impact of Oshi Health's unique care model, and we want to be part of helping health plans and employers understand the significant potential of its virtual multidisciplinary digestive care," David Mauney, managing director of Koch Disruptive Technologies, said in a statement. "We are excited to help scale access to Oshi's best-in-class virtual clinic and proven outcomes which have given them the clear market lead."
According to a press release issued by the company, this funding will accelerate the next phase of Oshi's growth, to scale its clinical team nationwide and forge relationships with health plans, employers, channel partners, and provider groups to offer transformational multidisciplinary GI care to the millions of people who urgently need it.
Here's the 16-slide pitch deck Oshi Health used to raise a $30 million Series B round.
Browse the exact example slides from the pitch deck that Oshi Health used to raise $30M in a Series B round led by Koch Disruptive Technologies.
1. Problem Slides
A well-crafted problem slide is crucial to establish the need for the solution being offered. Oshi Health's pitch deck has multiple problem slides that outline the challenges faced by patients with GI conditions. By highlighting the lack of effective GI care and key pain points for patients, these slides demonstrate the need for a better solution.
However, there are some areas for improvement in terms of the way Oshi Health presents its problem. The first problem slide appears to be somewhat cluttered, with too much text that may overwhelm the audience. This can make it difficult for them to grasp the key issues that Oshi Health is trying to address. To make this slide more effective, it may be helpful to break up and reduce the text into smaller, more manageable chunks and to use more visual aids such as diagrams, graphs and icons to help illustrate the key points.
The last problem slide, on the other hand, is far more effective in terms of presenting a clear problem statement. With straightforward design, a concise heading of just 9 words, and striking statistics highlighting the lack of proper GI care, this slide makes it easier to comprehend the severity of the GI care issue.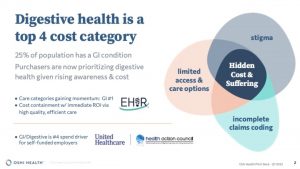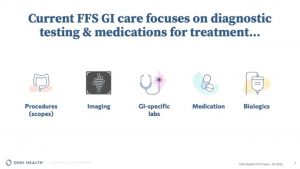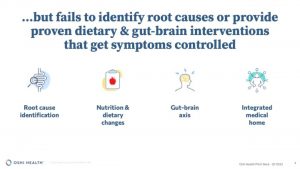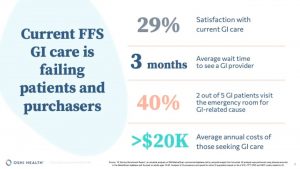 2. Value Proposition Slides
The value proposition is a critical component of any startup's pitch deck as it helps to translate the value that the startup's core solution offers to end customers and/or the market as a whole. This is essential for potential investors who want to understand why customers would choose to buy your startup's product over incumbents.
The Oshi Health pitch deck's value proposition slides do an excellent job of showcasing the key benefits and advantages of Oshi Health's solution. The slides present key facts, statistics, and numbers that help to highlight how Oshi Health's solution drives savings to payors, clinical success for patients, and satisfaction for members.
To provide an unbiased case, the slides present data and metrics demonstrating the value of Oshi Health's solution to the GI healthcare ecosystem. This approach helps to build trust and credibility with the audience, which is crucial for any successful pitch. The simple and elegant design of the slides also contributes to their effectiveness, making them easy to read and remember.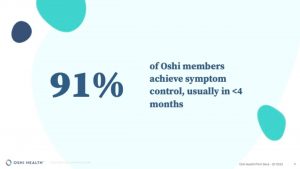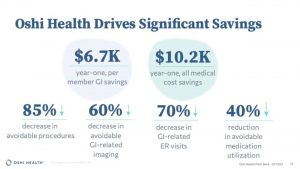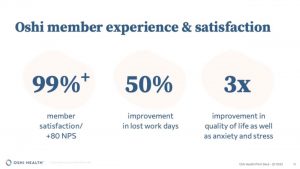 3. Traction Slides
Traction is a key indicator of a startup's potential success and is an important metric that investors look for when evaluating investment opportunities. Ultimately, traction represents the level of validation that a startup has achieved in its target marekt. A startup with strong traction has already demonstrated that its solution is resonating with customers and is likely to achieve product-market fit and expand market share.
For startups raising Series A and later funding (like Oshi Health), demonstrating strong traction is an essential component of a winning pitch, helping to build investor confidence in the startup's execution ability.
The Oshi Health pitch deck's traction slide is a compelling representation of the startup's impressive growth and success to-date. The slide features logos of well-known healthcare providers that Oshi Health has partnered with: a powerful way to convey credibility and validation to potential investors. One of the key benefits of this approach is that it allows Oshi Health to demonstrate tangible proof of its traction in the market.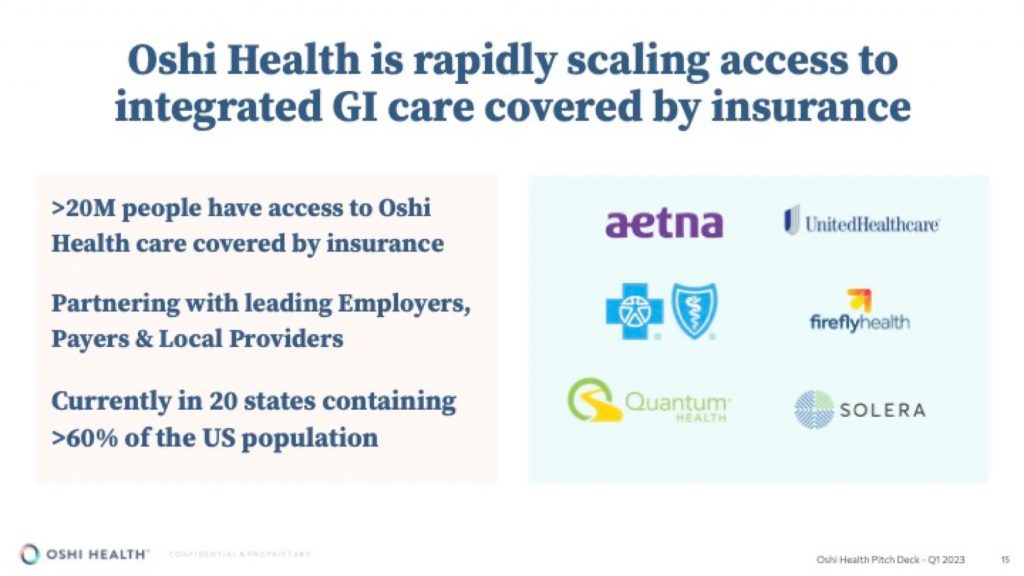 How-to create your own pitch deck like Oshi Health
We hope you learned something from the Oshi Health pitch deck, and that you are able to use these insights for your own business.  If you'd like to, you can bookmark it at bestpitchdeck.com/oshi-health
Although it probably goes without saying that having a successful business (outside just their pitch deck) was integral to their success, it is critical for any startup to ensure your vision is portrayed properly. That's where crafting the perfect pitch deck comes essential: 
You might find our other resources on how-to create a pitch deck helpful, or benefit from using one of our expert-designed templates:
Our team has helped create decks that have closed over $100M+ in deals & funding for leading startups and even VC firms. You can leverage this experience and get a jumpstart on your pitch with one of our easy-to-use presentation templates, one-pagers, or financial models.
Every pitch requires a unique approach tailored to its audience. Our team of experts has created pitch decks for different industries, as well as funding stages: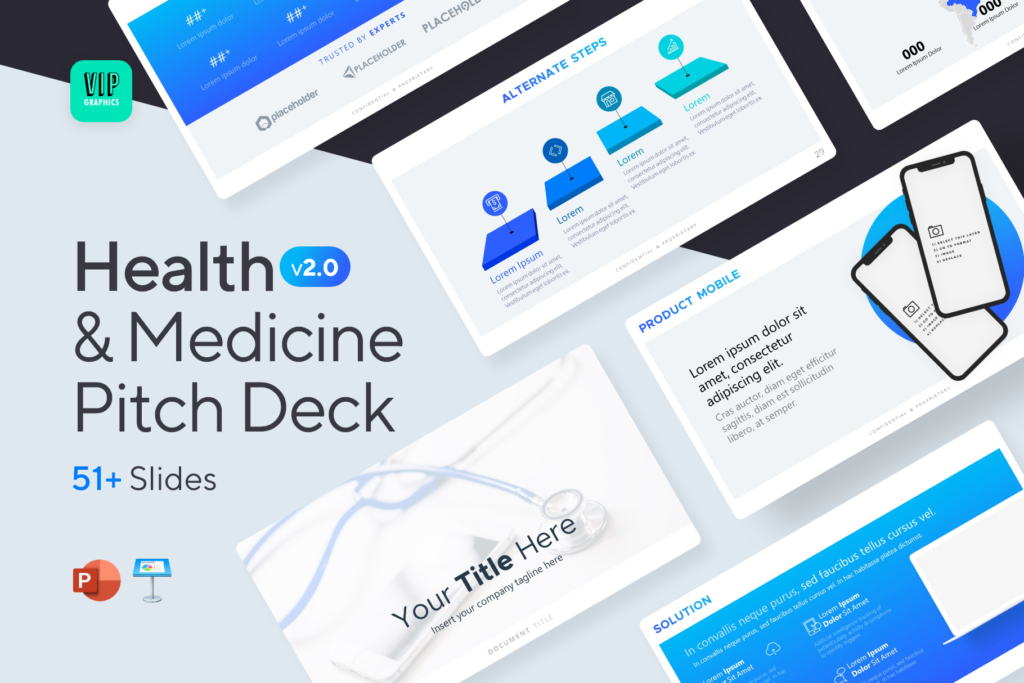 Health & Medicine Pitch Deck — You might be interested in the popular Health Pitch Deck Template designed by our team of experts at VIP.graphics: This pitch deck template is built specifically for startups revolutionizing the Health sector.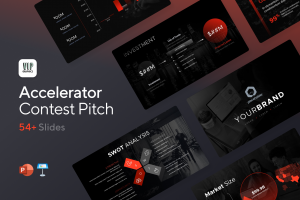 Accelerator Pitch Deck Template — The Accelerator Pitch Deck template was crafted for early-stage founders seeking to win funding &/or investment from pitch contests, accelerators, incubators, and angels or VC firms. Winning a pitch contest or being accepted to a prominent accelerator program requires a unique strategic approach to an investor pitch presentation.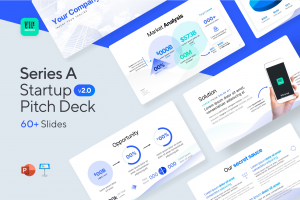 Series A Pitch Deck Template — A pitch deck template for startups and founders raising funding: Smart, actionable slides that work. This is a pitch deck template built specifically for startups, entrepreneurs and founders raising their first seed or Series A round of institutional capital.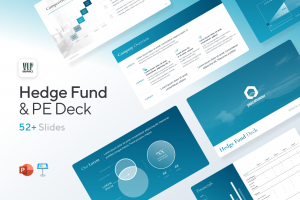 Mergers & Acquisitions Pitch Deck Template — Perfect Pitch Deck™ is a template crafted for later-stage businesses entering more sophisticated discussions such as mergers & acquisitions (M&A), late-stage investment (Series C+), or other partnerships & financing opportunities. Our team of experts created this presentation to empower founders to present with confidence to investment banks, private equity (PE) groups, and/or hedge funds (and vice versa).