FTX was arguably the market-leading cryptocurrency exchange before it's highly publicized liquidity crisis and ensuing bankruptcy filing in late 2022. FTX (once valued over $32 billion) collapsed in a matter of days in November 2022 after it was revealed that founder Bankman-Fried had secretly shifted $10 billion of FTX customer deposits to Alameda.
Despite their recent failures, one cannot overlook that FTX was incredibly successful in fundraising in a challenging environment: FTX raised their first seed round in 2018 in the midst of the crypto-winter, and raised over $1.8 billion since. The company raised multiple rounds led by Sequoia, with participation from notable VC funds like Tiger Global, Softbank, Lightspeed Venture Partners, ICONIQ Growth, and more.
Here's an inside look at an FTX pitch deck from May 2021, presumably used to raise their $1B Series B round announced in June of the same year:
What were the slides in the FTX pitch deck?
Browse the exact example slides from the pitch deck that FTX used to raise over a billion dollars in VC funding.
1. Cover Slide
Investors ask themselves at the beginning and end of every pitch deck, "Why should I invest in this company?" While the rest of the deck should delve into the details (ie. market, financials, business model), the first slide should provide a straightforward answer to this question. 
FTX answers this with two simple sentences highlighting their vision and notable accomplishments (being the "fourth largest crypto exchange"). The right-side of the slide provides a minimalist timeline telling the incredible growth story behind FTX. Most investor presentations startups at the Series B stage and later will include an "Overview" or "Investment Highlights" slide at the start of the presentation, similar to FTX: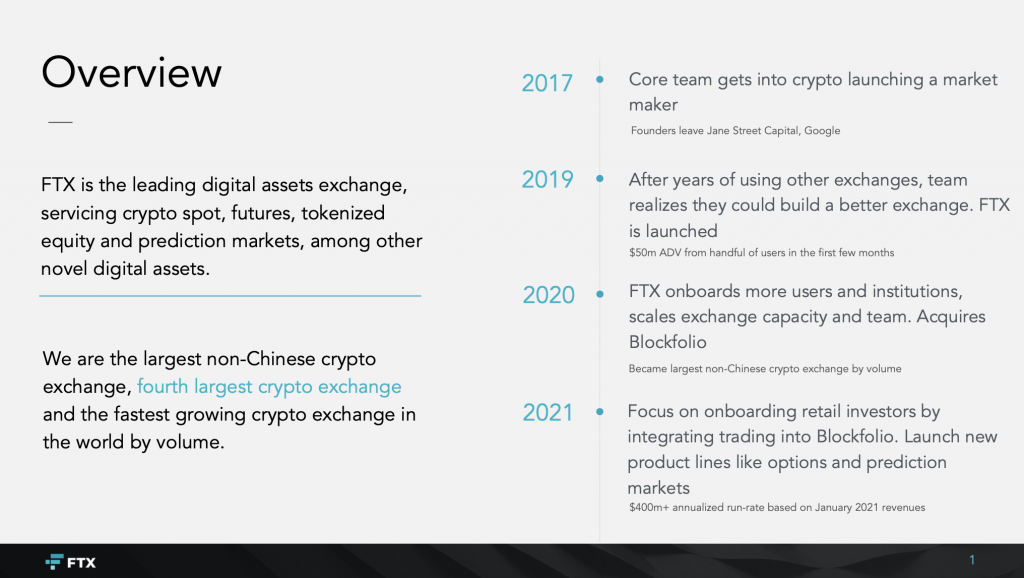 2. Traction Slide
The purpose of the traction slide is to showcase milestones and metrics that demonstrate your startup's success to-date. Sometimes, this slide will include logos of notable press, partners, or customer – or even a testimonial quote from one of them.
The FTX pitch deck focuses completely on numbers and growth. FTX included multiple traction slides to speak to growth over time, forecasting a whopping 14× growth in average daily volume from 2020 to 2021. The first of the slides also provides the previous year numbers (2019 vs. 2020) to provide further reference for their growth trajectory. The slide design is minimalist and clean, keeping the reader's focus entirely on the numbers.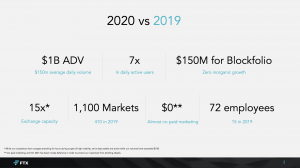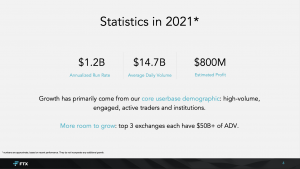 3. Competition Slide
Any savvy investor will want to know how your startup will break into the market and outperform the competition. Whether you're pioneering a new market (like FTX), or disrupting an old-school industry, every startup will have competitors. The competition slide should speak to the advantages and moat that will help your startup succeed where others have failed.
The competition slide often focuses on comparing features, positioning, and value proposition — but the FTX pitch deck took a different approach. Instead of qualitative comparisons, FTX focused solely on how they outpace the growth of their competitors. The graph is the focal point of this slide, visually demonstrating how FTX grew faster than virtually any other exchange, rivalled only by Binance: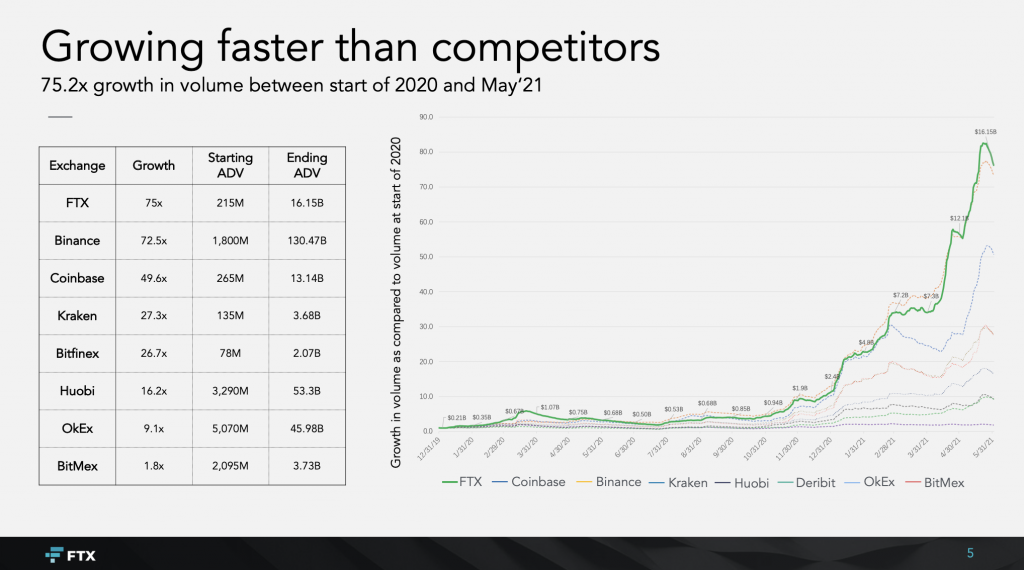 How-to create your own pitch deck like FTX
We hope you learned something from the FTX pitch deck, and that you are able to use these insights for your own business.  If you'd like to, you can bookmark it at bestpitchdeck.com/ftx
Although the story of FTX has soured since they raised $1B with this pitch deck in 2021, their pitch deck still offers valuable insight into what it takes to win funding from blue-chip investors like Sequoia and Tiger Global. Despite their short-lived success, very few companies have grown as quickly and raised as much funding as FTX, and founders can learn from their story. 
You might find our other resources on how-to create a pitch deck helpful, or benefit from using one of our expert-designed templates:
Our team has helped create decks that have closed over $100M+ in deals & funding for leading startups and even VC firms. You can leverage this experience and get a jumpstart on your pitch with one of our easy-to-use presentation templates, one-pagers, or financial models.
Every pitch requires a unique approach tailored to its audience. Our team of experts has created pitch decks for different industries, as well as funding stages: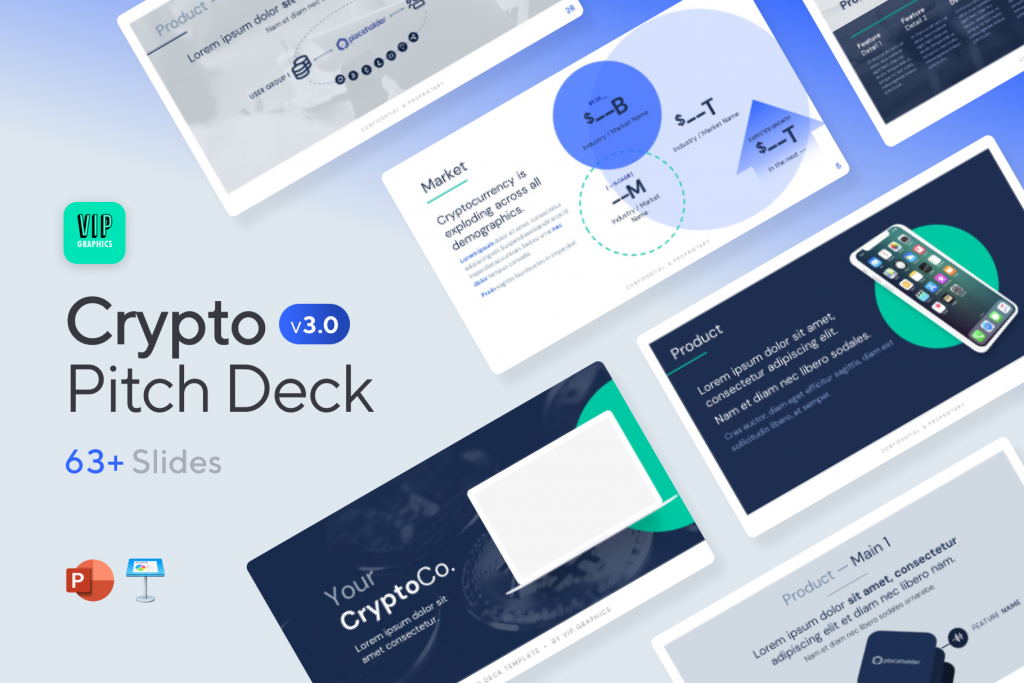 Crypto & Blockchain Pitch Deck — You might be interested in the popular Crypto Pitch Deck Template designed by our team of experts at VIP.graphics: cutting-edge slides based on decks that closed millions in deals & funding. This template is perfect for any business in the crypto and Web3 space: from exchanges, wallets & marketplaces to NFT projects, DAOs, and dApps.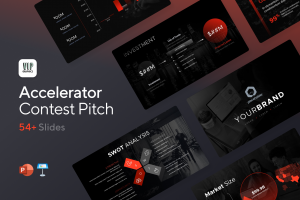 Accelerator Pitch Deck Template — The Accelerator Pitch Deck template was crafted for early-stage founders seeking to win funding &/or investment from pitch contests, accelerators, incubators, and angels or VC firms. Winning a pitch contest or being accepted to a prominent accelerator program requires a unique strategic approach to an investor pitch presentation.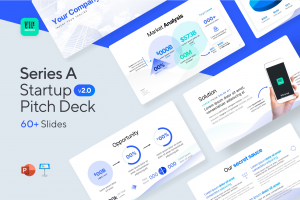 Series A Pitch Deck Template — A pitch deck template for startups and founders raising funding: Smart, actionable slides that work. This is a pitch deck template built specifically for startups, entrepreneurs and founders raising their first seed or Series A round of institutional capital.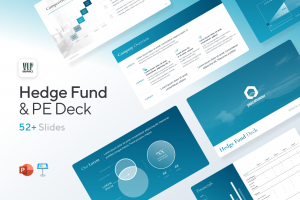 Mergers & Acquisitions Pitch Deck Template — Perfect Pitch Deck™ is a template crafted for later-stage businesses entering more sophisticated discussions such as mergers & acquisitions (M&A), late-stage investment (Series C+), or other partnerships & financing opportunities. Our team of experts created this presentation to empower founders to present with confidence to investment banks, private equity (PE) groups, and/or hedge funds (and vice versa).