Ladder uses a tech-driven approach to offer end-to-end life insurance through a digital platform that it believes is more flexible, faster, and cost-effective than traditional providers. Ladder's flexible term life insurance can save policyholders up to 40%, using an all-digital architecture and real-time underwriting to make life insurance as accessible and affordable.
Thomvest Ventures and OMERS Growth Equity led a $100 million Series D financing for Ladder. The fintech startup currently has just under 100 employees, with plans to roughly double that number over the next year (primarily in engineering) using this fresh growth capital. Notably, Ladder's customers are 15 years younger on average comparted to those of incumbent service providers — approximately 75% of Ladder's customers are first-time life insurance buyers.
Here is the 12-slide pitch deck Ladder used to securing $100 million from leading growth & venture capital firms:
Browse the exact example slides from the pitch deck that Ladder used to secure their $100 million round of Series D funding led by Thomvest Ventures and OMERS Growth Equity.
1. Solution / Product Slide
A convincing solution slide should describe your product in terms that an industry novice, or even your grandmother could understand. In particular, a winning pitch deck's product slide should address:
How does your solution solve your customer's pain points?
How does your product or service work (from the customer's perspective)?
What benefits does your product or service offer?
Often, it makes sense to split the product description into multiple slides, but founders should be wary of the slippery slope of adding too much detail about technical aspects or the specific feature set. Ladder addresses their solution in two slides: starting with the overall application (the "next generation" of life insurance), then delving into the secret sauce. The Ladder pitch deck uses powerful screenshots of their app and "Longevity score" to make what they do obvious & simple to grasp, without requiring the reader to have any special knowledge of insurance technology.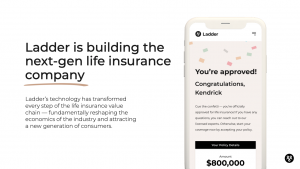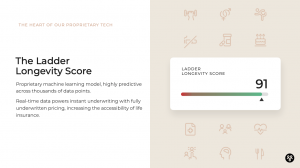 2. Market Slide
Venture capital firms in particular rely on power laws for outcomes, and thus must only bet on startups that can address billion-dollar-markets (and therefore have the potential to achieve "unicorn" status if they succeed). In fact, the most compelling pitches usually demonstrate that your startup only needs a fraction of a percent (ie. 0.05%) of total market share to break nine figures in revenue.
The market slide for Ladder's deck is notably simplistic — it includes no numbers, instead featuring circles in a bubble diagram-style. This succinct slide design drives home a simple point that is the crux of the entire pitch: life insurance is the "crown jewel" of insurance technology, and Ladder is seeking to disrupt this. Rather than complicate this slide with unnecessary numbers, Ladder keeps it simply with geometry & visuals.

3. Customer Reviews Slide
What your customers think of your product or service will ultimately determine your success. In that sense, this is perhaps the most important form of validation for investors.
Ladder deviates from the traditional collage of five-star reviews or average app store ratings that most Reviews slides feature — instead choosing a newer metric that many recent startups feature in their decks (ie. Hims&Hers, Sonder): Net Promoter Score, or NPS. This simple metric measures customer experience and predicts business growth, by encapsulating the likelihood that your existing users would recommend your product to others. This slide can be as simple as a graph or chart comparing your app's NPS to some industry-leading benchmarks (ie. Spotify, Netflix, Apple in the example pitch deck below).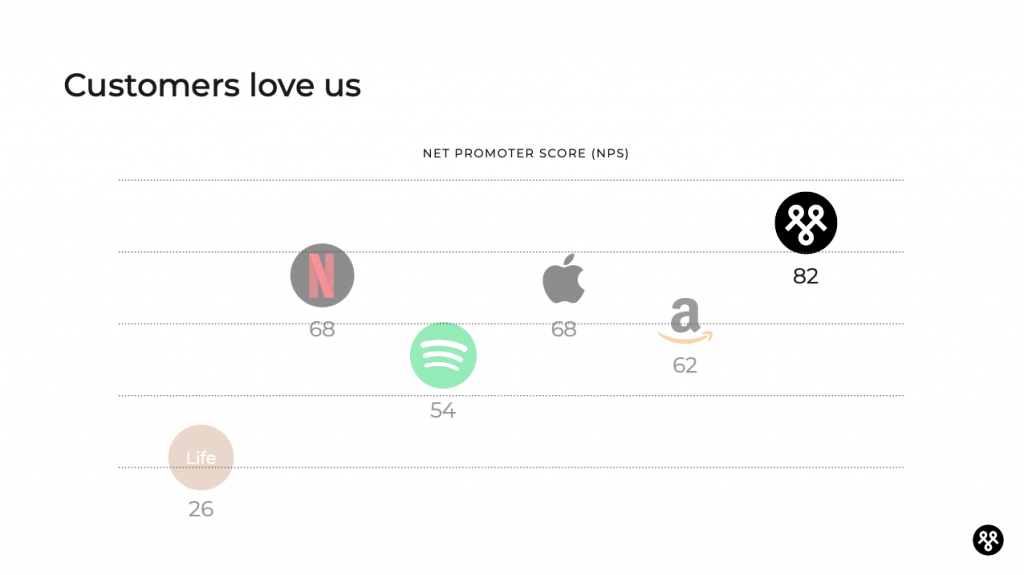 4. Growth / Traction Slide
Demonstrating traction is the fastest way to convince investors that you're on a fast-moving train that they might miss if they don't move fast enough to close the deal. If you have strong growth numbers & unit economics to showcase, this is the place to do so.
The Ladder deck's Traction slide stays true to their minimalist branding, with a simple graph demonstrating the "hockey-stick" exponential growth (4.5× year-over-year) that tends to get investors excited.  The slide highlights only one other key metric: the company's healthy LTV:CAC ratio, which demonstrates a well-optimized marketing funnel with demonstrated high return on spend.

How-to create your own pitch deck like Ladder
We hope you learned something from Ladder's pitch deck, and you are able to use these insights for your own business.  If you'd like to, you can bookmark it at bestpitchdeck.com/ladder
Although it probably goes without saying that having a successful business (outside just their pitch deck) was integral to their success, it is critical for any startup to ensure your vision is portrayed properly. That's where crafting the perfect pitch deck comes essential: 
You might find our other resources on how-to create a pitch deck helpful, or benefit from using one of our expert-designed templates:
Our team has helped create decks that have closed over $100M+ in deals & funding for leading startups and even VC firms. You can leverage this experience and get a jumpstart on your pitch with one of our easy-to-use presentation templates, one-pagers, or financial models.
Every pitch requires a unique approach tailored to its audience. Our team of experts have created pitch decks for different industries, as well as funding stages: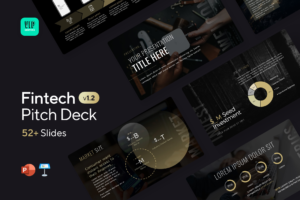 Fintech Pitch Deck Template — You might be interested in the popular Fintech Pitch Deck Template designed by our team at VIP.graphics: cutting-edge slides based on decks that closed millions in deals & investments for orgs of all sizes: from high-growth startups to Fortune 100 corporations. Super simple to customize in PowerPoint or Keynote, this template offers you ready-made elements & all the essential slides to help your business stand out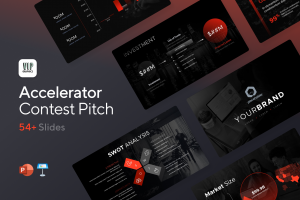 Accelerator Pitch Deck Template — The Accelerator Pitch Deck template was crafted for early-stage founders seeking to win funding &/or investment from pitch contests, accelerators, incubators, and angels or VC firms. Winning a pitch contest or being accepted to a prominent accelerator program requires a unique strategic approach to an investor pitch presentation.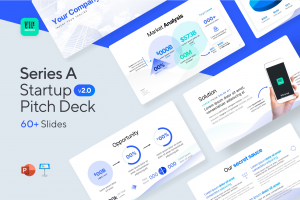 Series A Pitch Deck Template — A pitch deck template for startups and founders raising funding: Smart, actionable slides that work. This is a pitch deck template built specifically for startups, entrepreneurs and founders raising their first seed or Series A round of institutional capital.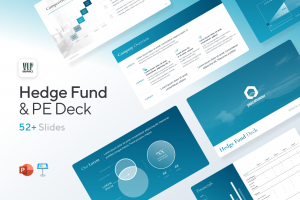 Mergers & Acquisitions Pitch Deck Template — Perfect Pitch Deck™ is a template crafted for later-stage businesses entering more sophisticated discussions such as mergers & acquisitions (M&A), late-stage investment (Series C+), or other partnerships & financing opportunities. Our team of experts created this presentation to empower founders to present with confidence to investment banks, private equity (PE) groups, and/or hedge funds (and vice versa).
Alternatively, feel free to browse our growing selection of pitch decks tailored for specific industries and businesses.