Politician Stacey Abrams and entrepreneur Lara Hodgson have first-hand experience with the disconnect in the business-to-business invoicing life cycle: It was exactly these challenges which forced them to close their startup Nourish one decade ago (in 2012), which made spill-proof bottled water for children.
This inspired Abrams & Hodgson to co-found Now Corp. in 2010, a fintech startup which recently raised $29 million in funding and received equity investment from Brigade Capital Management LP and Virgo Investment Group. Now empowers B2B businesses to receive immediate payments, while offering clients invoice schedules within a 30- to 90-day window.
Here is the 7-slide pitch deck Now used to securing $29 million from leading investors:
What were the slides in the Now pitch deck?
See the example slides below from the exact pitch deck that Stacey Abrams fintech startup, Now, used to secure a $29 million round of financing from Brigade Capital Management LP and Virgo Investment Group.
1. Mission Slide
Your vision is your driving force. Introducing your pitch with a story about disruption and innovation is always a compelling opener.
If you want to include your company's purpose, mission, or vision, you should dedicate a slide to this early in the presentation. A startup's Mission slide can also serve as a "thesis statement" for investors.
The Now Corp pitch deck opens with an eye-catching slide featuring an extremely brief (<10-word!) one-sentence statement in large, bold font. This slide summarizes the purpose behind founding Now Corp and introduces what the company does and who it helps.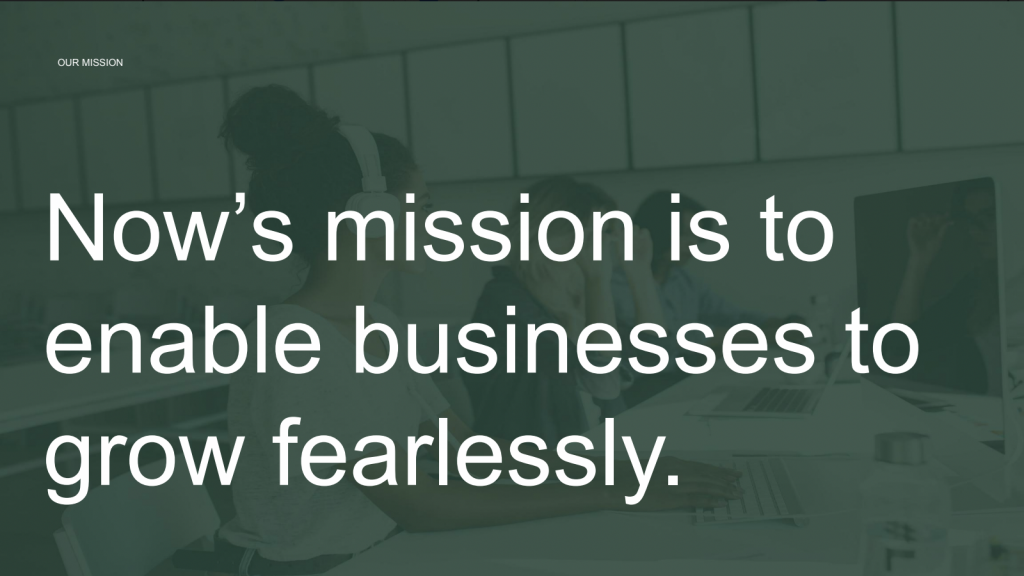 2. Product (How It Works) Slide
In a pitch deck, the product slide is very similar to the solution slide, and the two can often be combined. The purpose of this slide is to describe how your product or service works and who it helps.
The Now pitch deck is an exemplar of how to explain complex context in simple terms: the goal should be something your grandmother or school-age niece/nephew could understand.  As mentioned earlier, Stacey Abrams and Lara Hodgson founded Now after experiencing the disconnect in invoicing schedules for business-to-business products, which ultimately caused their previous company Nourish to close.
The Now pitch deck's Product slide describes how their product helps businesses in four simple steps. Reiterating their vision and thesis statement helps reinforce Now is a mission-driven company.

3. Traction Slide
Showcasing your growth metrics and achievements helps establish credibility and trustworthiness with interested investors. This can include any partnerships or different kinds of metrics, such as audience size or marquee partners. Many pitch decks elect to conclude with an "Investment Highlights" slide, which summarizes the key points for prospective investors.
The Now pitch deck's Traction slide features all different types of proof:
Quantitative metrics and traction data
Social proof with example logos
Bulleted highlights of the platform success
Paint a compelling picture of what your startup has achieved: presenting a strong traction slide helps mitigate concerns surrounding execution, regulatory and go-to-market risks, which are especially prevalent challenges in the fintech space.

How-to create your own pitch deck like Now
We hope you learned something from Now's pitch deck, and you are able to use these insights for your own business.  If you'd like to, you can bookmark it at bestpitchdeck.com/now
Although it probably goes without saying that having a successful business (outside just their pitch deck) was integral to their success, it is critical for any startup to ensure your vision is portrayed properly. That's where crafting the perfect pitch deck comes essential: 
You might find our other resources on how-to create a pitch deck helpful, or benefit from using one of our expert-designed templates:
Our team has helped create decks that have closed over $100M+ in deals & funding for leading startups and even VC firms. You can leverage this experience and get a jumpstart on your pitch with one of our easy-to-use presentation templates, one-pagers, or financial models.
Every pitch requires a unique approach tailored to its audience. Our team of experts have created pitch decks for different industries, as well as funding stages: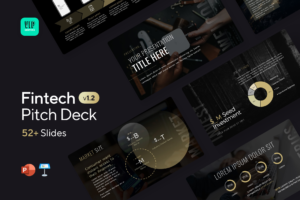 Fintech Pitch Deck Template — You might be interested in the popular Fintech Pitch Deck Template designed by our team at VIP.graphics: cutting-edge slides based on decks that closed millions in deals & investments for orgs of all sizes: from high-growth startups to Fortune 100 corporations. Super simple to customize in PowerPoint or Keynote, this template offers you ready-made elements & all the essential slides to help your business stand out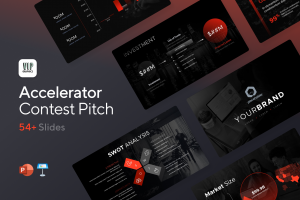 Accelerator Pitch Deck Template — The Accelerator Pitch Deck template was crafted for early-stage founders seeking to win funding &/or investment from pitch contests, accelerators, incubators, and angels or VC firms. Winning a pitch contest or being accepted to a prominent accelerator program requires a unique strategic approach to an investor pitch presentation.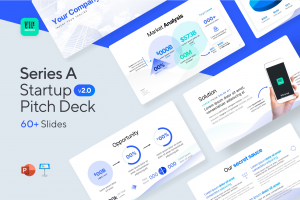 Series A Pitch Deck Template — A pitch deck template for startups and founders raising funding: Smart, actionable slides that work. This is a pitch deck template built specifically for startups, entrepreneurs and founders raising their first seed or Series A round of institutional capital.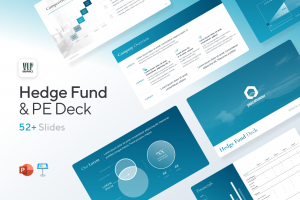 Mergers & Acquisitions Pitch Deck Template — Perfect Pitch Deck™ is a template crafted for later-stage businesses entering more sophisticated discussions such as mergers & acquisitions (M&A), late-stage investment (Series C+), or other partnerships & financing opportunities. Our team of experts created this presentation to empower founders to present with confidence to investment banks, private equity (PE) groups, and/or hedge funds (and vice versa).
Alternatively, feel free to browse our growing selection of pitch decks tailored for specific industries and businesses.