Paddle is a software-as-a-service company that provides business-to-business payment systems. Christian Owens and Harrison Rose launched the company as teenagers in 2012, with neither cofounder attending university.
As a comprehensive platform that unifies checkout, payment, subscription management, and financial compliance, Paddle allow platform sellers to activate new business models quickly, enter new markets with simplicity, turn on additional offers with a single click, and enable friction-free renewals.
"We created Paddle because we've seen firsthand the things that limit the growth of a SaaS company often have very little to do with the quality of your product. Dealing with payments, managing subscriptions, localizing checkouts in multiple languages, and handling tax and compliance across dozens of markets is hugely complex and each of these challenges makes it harder for businesses to scale quickly.  Our Revenue Delivery Platform has been built to remove all of this friction for B2B SaaS companies, empowering them to increase NDR by responding faster to every growth opportunity." Christian Owens, CEO, and co-founder of Paddle said.
Payments have always been a complicated and fragmented industry in the digital world: banking practices, preferred payment methods, and rules vary depending on the region, and each stage of accepting and settling payments often entails stitching together a chain of suppliers.
"The opportunity in software is enormous, with tens of thousands of incredibly innovative businesses bringing great products to market every year. Unfortunately, many SaaS companies still find their growth hindered by the operational challenges that arise when scaling[…] Paddle was created to remove these invisible barriers so that SaaS companies can just focus on building and selling software." Said Owens.
Paddle's platform is currently used by over 3,000 software companies to sell into over 200 markets worldwide. The company currently employs 275 people between locations in London and New York, with further recruits likely to keep up with the company's rapid growth.
The company made news in 2021, however, for believing it could replace Apple's own in-app purchasing system in the App Store. That idea stems from how Judge Yvonne Gonzales Rogers ruled on anti-steering tactics in the Epic Games vs. Apple case. According to the verdict, Apple would be "restrained and enjoined" from prohibiting developers from informing their users about alternative payment methods.
"We've been growing really nicely and were a net beneficiary of software booming during COVID-19," Owens told in an interview. "Lots of great businesses find their stride during times of crisis but go through belt-tightening, for us, we're giving this infrastructure that helps businesses go global and do their billing, so we're in a position where there is always a need for what we provide."
Paddle announced it has raised $200m in Series D equity and debt financing at a valuation of $1.4bn, making it the UK's latest unicorn. The round was led by KKR, a leading global investment firm, with participation from existing investors FTV Capital, 83North, Notion Capital, Kindred Capital, and debt financing from Silicon Valley Bank, the investment brings the total Paddle has raised to date to $293m.
"Paddle is solving a significant pain point for thousands of SaaS companies by reducing the friction and costs associated with managing payments infrastructure and tax compliance. By simplifying the payments stack, Paddle enables faster, more sustainable growth for SaaS businesses. Christian and the team have done a phenomenal job building a category-defining business in this space, and we are excited to be supporting them as they embark on the next phase of growth." Patrick Devine, Director at KKR said.
Here's a look at the pitch deck that was used in to raise $200M in funding for Paddle:
Browse the exact example slides from the pitch deck that Paddle used to secure $200 million in a venture funding round led by KKR.
1. Problem Slide
Before investors can get behind a startup, the first question they must answer is what problem the startup solves. The challenge is that your audience may not have personally encountered the problem that the company is attempting to solve, and thus may struggle to intuitively grasp how (or why) the company is attempting to solve it. The goal of the problem slide is to communicate this in a way that investors can comprehend or relate to. The Paddle pitch deck's problem slide simplifies and illustrates the difficulties of "going global" as a software provider in simple terms: highlighting key pain points such as tax compliance, cross-border payments, etc. Using large, succinct text with minimalist icons helps make the slide design appealing & approachable.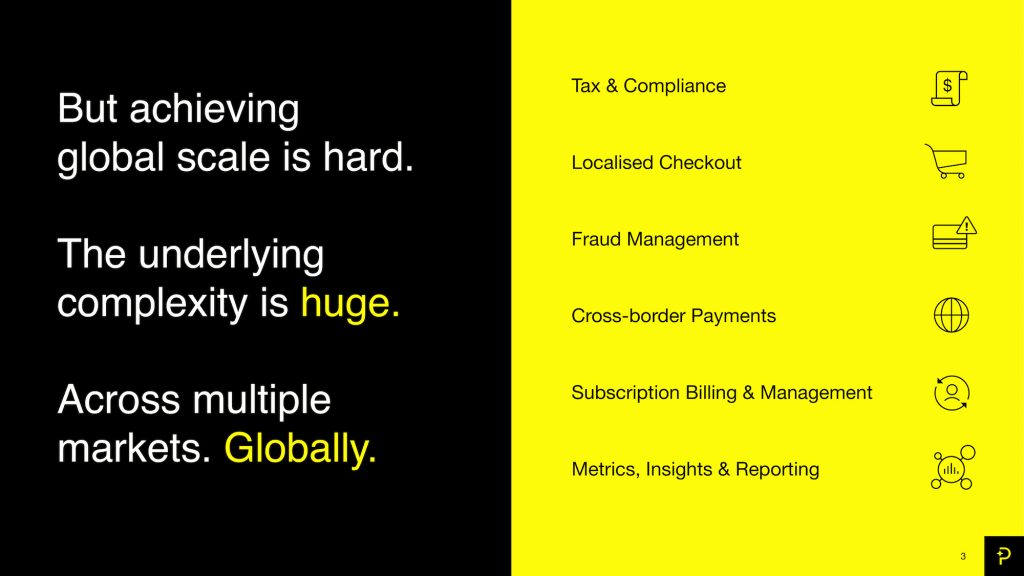 2. Solution Slide
The problem slide sets up things nicely for your pitch deck to tell a story of how your startup's products or services solve the issue. The solution slide should demonstrate how your offering(s) are a natural fit for the problem and directly address the wants & needs of your customer. Paddle's solution slide declares that "a single unified platform" is the perfect answer to the payment challenges that SaaS companies inevitably face when they go global. The slide includes a screenshot of the actual product as a preview – something investor likes to see. As with the rest of the pitch deck, the design remains consistent with the company branding (white, yellow, and black colors + sans-serif type).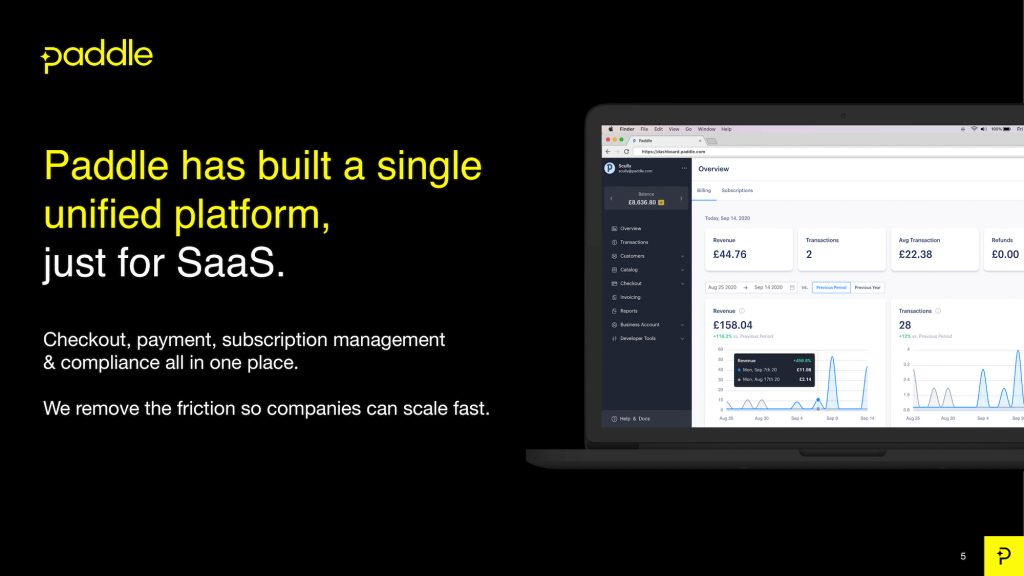 3. Team Slide
The team slide is your opportunity to explain why you, your co-founders &/or partners are the right people for investors to bet on in this space. It should also allude to your ability to hire the skillsets required to carry out the company's mission. This, however, does not necessitate writing length bios for each member of your team: avatars, titles, and a short line or two regarding experience should be plenty sufficient — and this is exactly what we find in the Paddle pitch deck's team slide: a grid of all the key team members, including the board.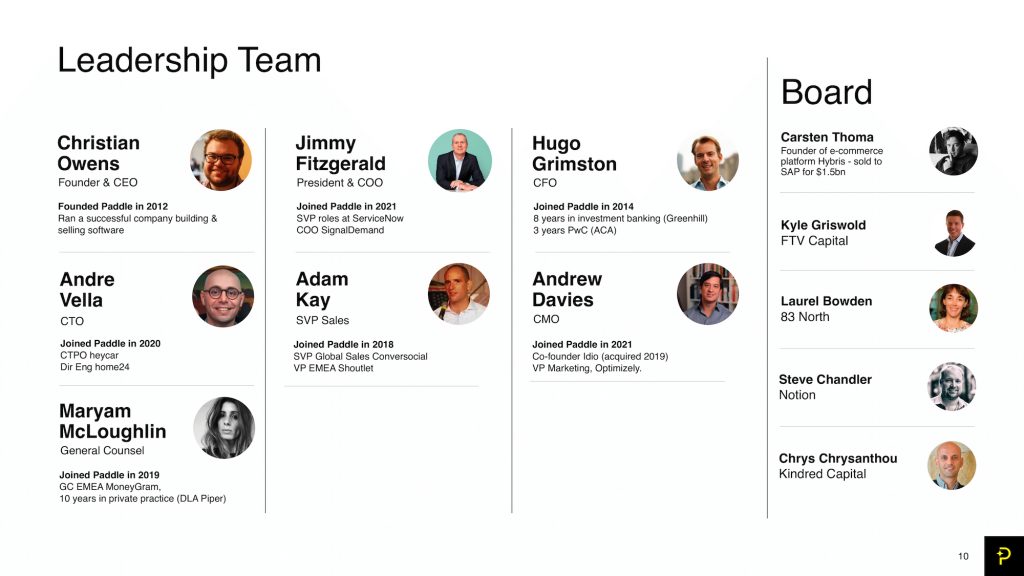 How-to create your own pitch deck like Paddle
We hope you learned something from the Paddle pitch deck, and that you are able to use these insights for your own business.  If you'd like to, you can bookmark it at bestpitchdeck.com/paddle
Although it probably goes without saying that having a successful business (outside just their pitch deck) was integral to their success, it is critical for any startup to ensure your vision is portrayed properly. That's where crafting the perfect pitch deck comes essential: 
You might find our other resources on how-to create a pitch deck helpful, or benefit from using one of our expert-designed templates:
Our team has helped create decks that have closed over $100M+ in deals & funding for leading startups and even VC firms. You can leverage this experience and get a jumpstart on your pitch with one of our easy-to-use presentation templates, one-pagers, or financial models.
Every pitch requires a unique approach tailored to its audience. Our team of experts has created pitch decks for different industries, as well as funding stages: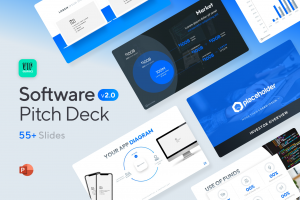 Software & SaaS Pitch Deck — You might be interested in the popular SaaS Pitch Deck designed by our team at VIP.graphics: cutting-edge slides based on decks that closed millions in deals & investments for orgs of all sizes: from high-growth startups to Fortune 100 corporations. This easy-to-customize template for PowerPoint or Keynote offers you ready-made elements & all the essential slides to close deals faster!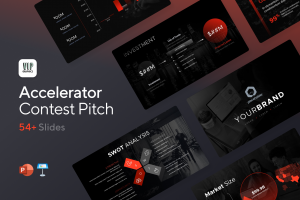 Accelerator Pitch Deck Template — The Accelerator Pitch Deck template was crafted for early-stage founders seeking to win funding &/or investment from pitch contests, accelerators, incubators, and angels or VC firms. Winning a pitch contest or being accepted to a prominent accelerator program requires a unique strategic approach to an investor pitch presentation.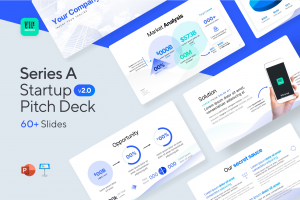 Series A Pitch Deck Template — A pitch deck template for startups and founders raising funding: Smart, actionable slides that work. This is a pitch deck template built specifically for startups, entrepreneurs and founders raising their first seed or Series A round of institutional capital.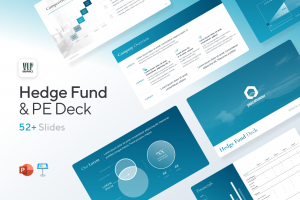 Mergers & Acquisitions Pitch Deck Template — Perfect Pitch Deck™ is a template crafted for later-stage businesses entering more sophisticated discussions such as mergers & acquisitions (M&A), late-stage investment (Series C+), or other partnerships & financing opportunities. Our team of experts created this presentation to empower founders to present with confidence to investment banks, private equity (PE) groups, and/or hedge funds (and vice versa).
Alternatively, feel free to browse our growing selection of pitch decks tailored for specific industries and businesses.