Hello Heart uses artificial intelligence to help people control their blood pressure, pulse, medications, and physical activity. Users log their health data with a monitoring cuff and then receive recommendations and feedback for health improvements. Furthermore, the company's AI system can detect more catastrophic cardiac problems including irregular heartbeats or hypertensive crises.
"Hypertension affects 47% of Americans, and heart health in some way touches all of us. Everyone has a family member or colleague that is affected by heart disease. We empower people to understand, manage, and self-improve their heart health using the app technology and behavioral science," said Maayan Cohen, Co-Founder, and CEO of Hello Heart. "We make it easy for employers to work with Hello Heart, and it just works. We are thrilled to be working with so many of the nation's leading employers as they empower their employees to make smart and healthy choices."
Hello Heart employs an FDA-approved blood pressure monitor linked to an app. Users can learn more about their heart health by tracking their blood pressure, pulse, sugar levels, steps, and lab reports. A digital coaching module then uses AI to examine the health parameters and provide users with individualized recommendations on how to improve.
"Users were incredibly thankful for the hypertension crisis flow and irregular heartbeat alerts that we added this year," Hello Heart's CEO Maayan Cohen told Fierce Healthcare. "Many of our users were able to be notified in time that they might be at risk, allowing them to call 911 directly from the app or share the numbers with their doctor for an immediate diagnosis. Knowing when you need to reach out to get help can save lives."
The Surgeon General's "Call to Action to Improve Hypertension Control Across the United States", as well as the CDC's recommendation that employers now provide coverage for automated home blood pressure monitors, has increased the emphasis on heart health. As a result, Hello Heart is experiencing a surge in demand for their heart health solutions. Hello Heart's business has increased in the last year, with more programs now being offered as part of employee benefit plans. CVS Health's Point Solutions Management platform has also been updated to include Hello Heart.
This robust growth has led to a $70 million Series D funding round led by Stripes.
"Hypertension and other cardiac diseases are the most pervasive chronic conditions and largest cost drivers in the U.S. healthcare system. Hello Heart stands out as the only dedicated, fully digital program with an incredible patient experience that drives exceptional results. Our investment extends our longstanding thesis that amazing products can deliver amazing results, even with some of our most intractable and challenging problems," said Ron Shah, Partner at Stripes. "We're confident that Hello Heart is on a path toward improving the health and lives of millions of Americans, and we're proud to back this amazing mission-driven, product-oriented team."
Here's a look at the pitch deck that was used in to raise $70M in funding for Hello Heart:
Browse the exact example slides from the pitch deck that Hello Heart used to secure $70 million in a venture funding round led by Stripes.
1. Problem Slide
The objective of every pitch deck's problem slide is to demonstrate to the investor that there is an opportunity worth investing in. Investors want to make money, therefore highlighting the problem in a way that investors can understand, relate to, and see potential in will greatly boost your chances of receiving funding.
The problem slide for Hello Heart is succinct: with just 30 words and two facts that highlight how big the "heart disease" problem actually is. The beautifully crafted slide leverages modern graphics and vivid colors to catch the reader's attention.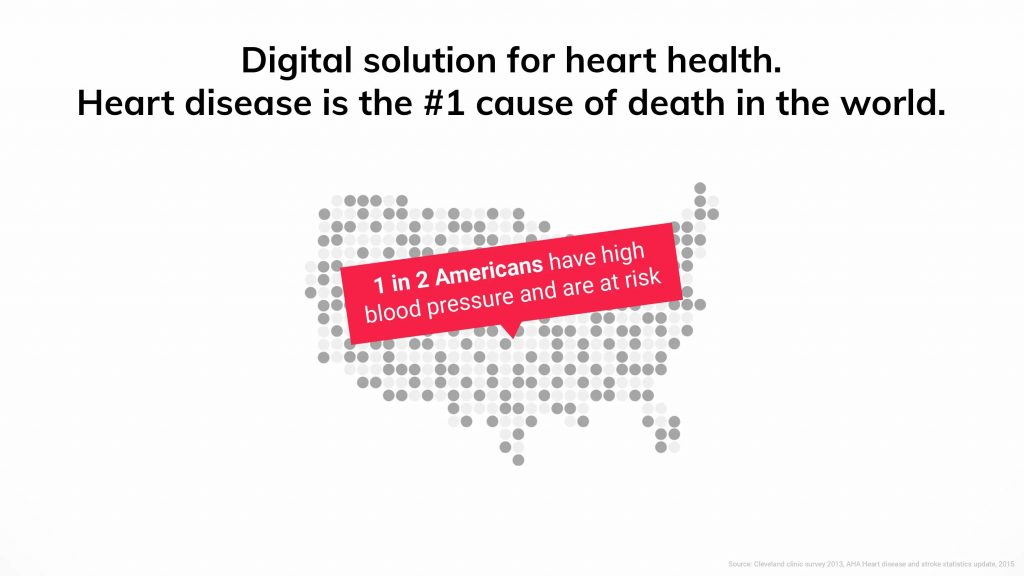 2. Solution Slide
The problem and solution slides of a pitch deck should complement each other — like a question and answer. After discussing the key pain points your startup addresses at a high level, you must present a concrete solution. This sequence of problem-focused slides helps investors understand how your product or service solves for the wants &/or needs of prospective customers.
The title of Hello Heart's solution slide defines their business in a simple one-sentence statement. They take care to mention all of the technologies (artificial intelligence, user experience, digital platform) upon which the company is built. To make things extra clearer, the slide contains screenshots of the app arranged in a flowchart-style layout, demonstrating how it works at the individual user's level.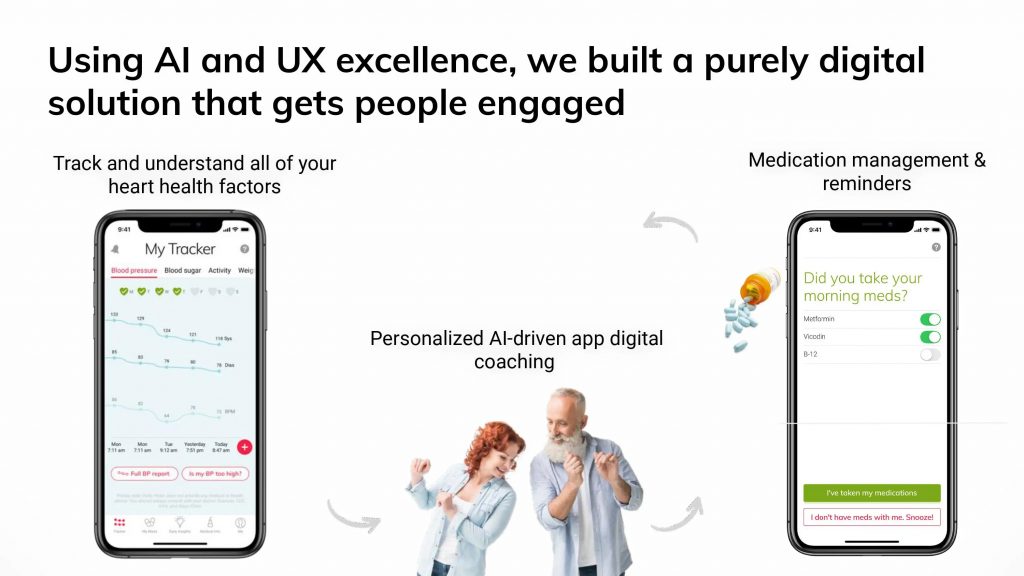 3. Traction Slides
Companies at the Series D investment stage are generally seeking to fuel future expansion or prepare for an acquisition or an IPO. Startups at this stage require funding to power their operations and expansion, as well as adding expertise to their team — the ideal opportunity for investment banks and private equity firms.
As a result, it is critical to demonstrate that the startup has gained sufficient traction to merit additional funding, with a clear growth strategy and path to profitability or exit. We see several slides across the pitch deck that demonstrate Hello Heart's traction. Charts, certifications, recommendations, and everything in between can be found throughout the Hello Heart pitch deck. It's difficult for investors not to be impressed by what Hello Heart has achieved to-date, which led to their $70 million funding round.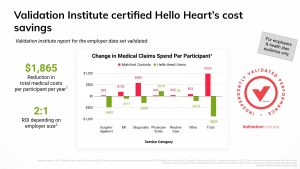 How-to create your own pitch deck like Hello Heart
We hope you learned something from the Hello Heart pitch deck, and that you are able to use these insights for your own business.  If you'd like to, you can bookmark it at bestpitchdeck.com/helloheart
Although it probably goes without saying that having a successful business (outside just their pitch deck) was integral to their success, it is critical for any startup to ensure your vision is portrayed properly. That's where crafting the perfect pitch deck comes essential: 
You might find our other resources on how-to create a pitch deck helpful, or benefit from using one of our expert-designed templates:
Our team has helped create decks that have closed over $100M+ in deals & funding for leading startups and even VC firms. You can leverage this experience and get a jumpstart on your pitch with one of our easy-to-use presentation templates, one-pagers, or financial models.
Every pitch requires a unique approach tailored to its audience. Our team of experts has created pitch decks for different industries, as well as funding stages: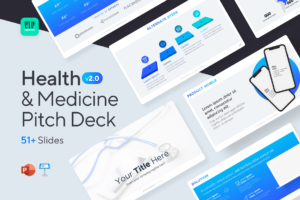 Health & Medical – Pitch Presentation — You might be interested in the popular Health & Medical Pitch Deck designed by our team at VIP.graphics: cutting-edge slides based on decks that closed millions in deals & investments for orgs of all sizes: from high-growth startups to Fortune 100 corporations. This easy-to-customize template for PowerPoint or Keynote offers you ready-made elements & all the essential slides to close deals faster!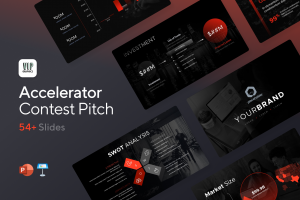 Accelerator Pitch Deck Template — The Accelerator Pitch Deck template was crafted for early-stage founders seeking to win funding &/or investment from pitch contests, accelerators, incubators, and angels or VC firms. Winning a pitch contest or being accepted to a prominent accelerator program requires a unique strategic approach to an investor pitch presentation.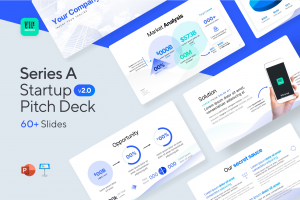 Series A Pitch Deck Template — A pitch deck template for startups and founders raising funding: Smart, actionable slides that work. This is a pitch deck template built specifically for startups, entrepreneurs and founders raising their first seed or Series A round of institutional capital.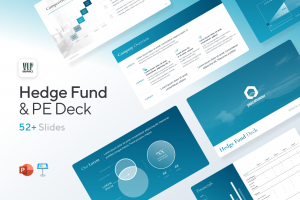 Mergers & Acquisitions Pitch Deck Template — Perfect Pitch Deck™ is a template crafted for later-stage businesses entering more sophisticated discussions such as mergers & acquisitions (M&A), late-stage investment (Series C+), or other partnerships & financing opportunities. Our team of experts created this presentation to empower founders to present with confidence to investment banks, private equity (PE) groups, and/or hedge funds (and vice versa).
Alternatively, feel free to browse our growing selection of pitch decks tailored for specific industries and businesses.