Carbon footprint monitoring startup Persefoni recently announced a $101M Series B round co-led by Prelude Ventures and TPG's The Rise Fund. This latest round brings its total funding to date to $114.2 million, and took the company just four months to raise.
Persefoni's carbon accounting technology enables their partners to track their carbon footprint and provide sustainability reports to consumers and investors. Along with this funding announcement, Persefoni launched a free tier of its emission tracking platform. Most impressively, the round took just four months to raise, using the simple 4-slide deck below:
After the company's $9.7 million Series A last April, CEO Kentaro Kawamori initially planned for a $30 million Series B, but securing Prelude Ventures as a lead raised expectations as high as $300 million.
Here is the pitch deck Persefoni used to securing funding from leading VCs such as Prelude Ventures, TPG Rise Climate, Clearvision Ventures, and Parkway Ventures:
Below are the exact slides from the pitch deck Persefoni used to close their $101 million Series B round, led by Prelude Ventures, with participation from TPG Rise Climate, Clearvision Ventures, and Parkway Ventures:
1. Product (How It Works) Slide
The Persefoni deck heavily relies upon flowcharts and digarams, starting from the very first slide. There's no need to over-complicate the product slide — founders are prone to try & fit all the features and technicalities into this slide.
Instead, Persefoni used a simple 4-column chart that follows the direction of the reader's eye, guiding them from the data that Persefoni collects, to the platform itself, and the outcomes & use cases there-in. This slide succinctly covers what Persefoni does, how it works, and who it helps — everything an investor needs to understand, and nothing more!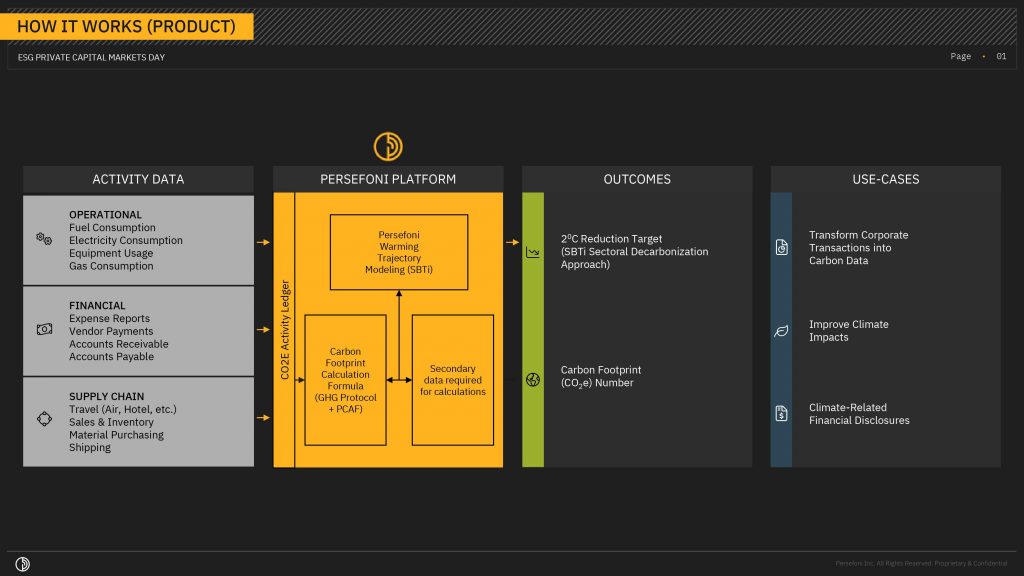 2. Landscape Slide
Any winning Landscape overview should be easily understandable even for someone with no knowledge of the space. Ideally, it should be something that a five-year-old or grandmother can grasp easily. Persefoni visualizes where they fall in the broader market landscape with a nifty flowchart diagram, highlighting where Carbon Accounting falls within ESG (specifically the "Environment" component).

3. Comparables Slide
Persefoni deviated from the hackneyed competition & comparables slide formats (ie. features tables, 2-quadrant landscapes), instead opting to offer an analogy for their product & offerings. By presenting the similarities between the Carbon Accounting landscape and the Financial Accounting space, Persefoni is able to convey the opportunity in familiar terms.
Many startups struggle with how-to educate their investors on the space without delving too far into the technicalities. Often, using a simple visual (ie. the flowchart / hierarchy diagram in the slide below) and a fairly well-known analog to describe your product is the best
However, one must be careful not to over-simplify: at this point, almost every investor has heard far too many "Uber for X" pitches to peak their interest. Persefoni perfectly executes with this slide's sophisticated yet simple explanation.

4. Advisory Board Slide
Often, the advisors and partners are just as important as the executive & founding team for a startup's success. Persefoni is no exception, operating in the highly-regulated yet relatively-nascent climate change sector. Fortunately, their advisory board is stacked with experts in sustainability with decades of expertise in climate change, ranging from the private sector to federal regulatory boards.
To further cement their credibility, the bottom of the slide includes logos of marquee brands and organizations represented by the Advisory Board. Presenting a strong slide of advisors & partners helps mitigate execution risk concerns surrounding regulatory and go-to-market challenges.

How-to create your own pitch deck like Persefoni
We hope you learned something from Persefoni's pitch deck, and you are able to use these insights for your own business.  If you'd like to, you can bookmark it at bestpitchdeck.com/persefoni
Although it probably goes without saying that having a successful business (outside just their pitch deck) was integral to their success, it is critical for any startup to ensure your vision is portrayed properly. That's where crafting the perfect pitch deck comes essential: 
You might find our other resources on how-to create a pitch deck helpful, or benefit from using one of our expert-designed templates:
Our team has helped create decks that have closed over $100M+ in deals & funding for leading startups and even VC firms. You can leverage this experience and get a jumpstart on your pitch with one of our easy-to-use presentation templates, one-pagers, or financial models.
Every pitch requires a unique approach tailored to its audience. Our team of experts have created pitch decks for different sectors, as well as funding stages: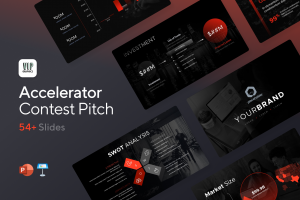 Accelerator Pitch Deck Template — The Accelerator Pitch Deck template was crafted for early-stage founders seeking to win funding &/or investment from pitch contests, accelerators, incubators, and angels or VC firms. Winning a pitch contest or being accepted to a prominent accelerator program requires a unique strategic approach to an investor pitch presentation.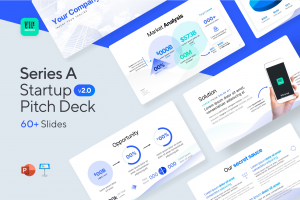 Series A Pitch Deck Template — A pitch deck template for startups and founders raising funding: Smart, actionable slides that work. This is a pitch deck template built specifically for startups, entrepreneurs and founders raising their first seed or Series A round of institutional capital.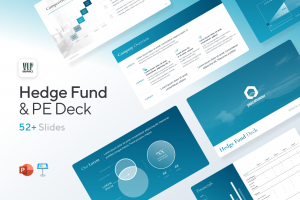 Mergers & Acquisitions Pitch Deck Template — Perfect Pitch Deck™ is a template crafted for later-stage businesses entering more sophisticated discussions such as mergers & acquisitions (M&A), late-stage investment (Series C+), or other partnerships & financing opportunities. Our team of experts created this presentation to empower founders to present with confidence to investment banks, private equity (PE) groups, and/or hedge funds (and vice versa).
Alternatively, feel free to browse our growing selection of pitch decks tailored for specific industries and businesses.