Roadmap Slide
Learn how to build a winning roadmap slide for your pitch deck with this step-by-step guide.
The roadmap slide is generally near the end of pitch decks given the intent is to paint your vision of the future. The key is to paint a clear picture of your path to profitability or exit.
The roadmap slide is almost always depicted in the form of a timeline of milestones – with a focus on product development, marketing, and fundraising objectives. Investors should walk away understanding how their capital will drive your growth, product milestones, customer acquisition, and revenue growth over time.
Instructions
How to create a roadmap slide for your pitch deck
Follow along with this brief guide for what you should include in your pitch deck's roadmap, milestones & timeline slide: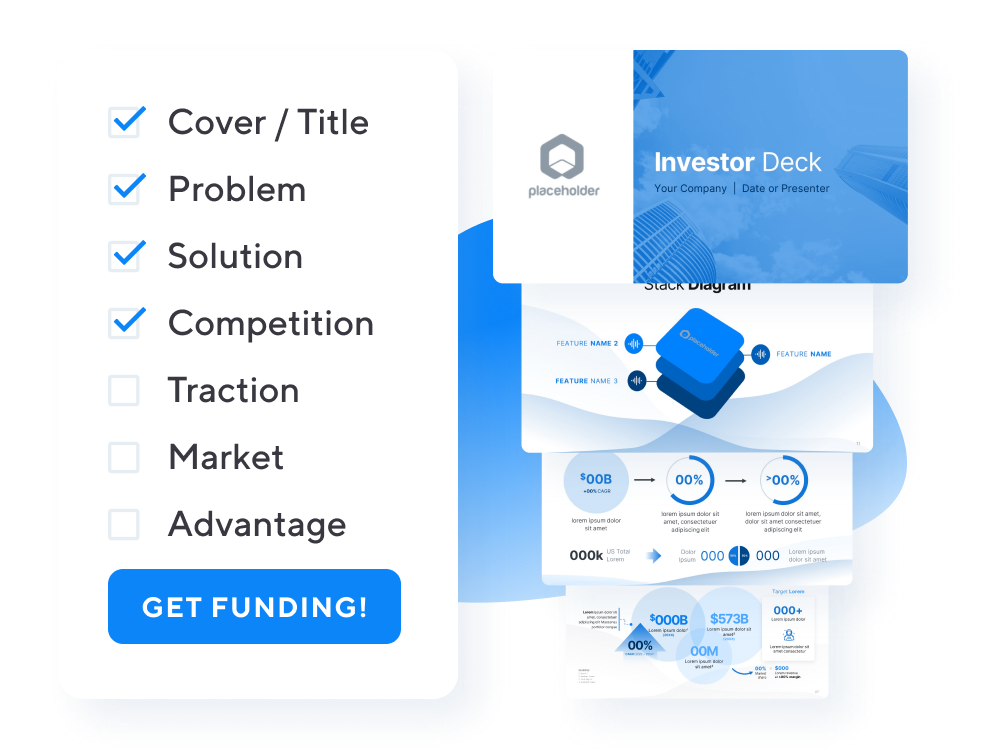 1. Content of the roadmap slide
Origin story & history to-date
Planned product and growth milestones
Future fundraising & exit strategy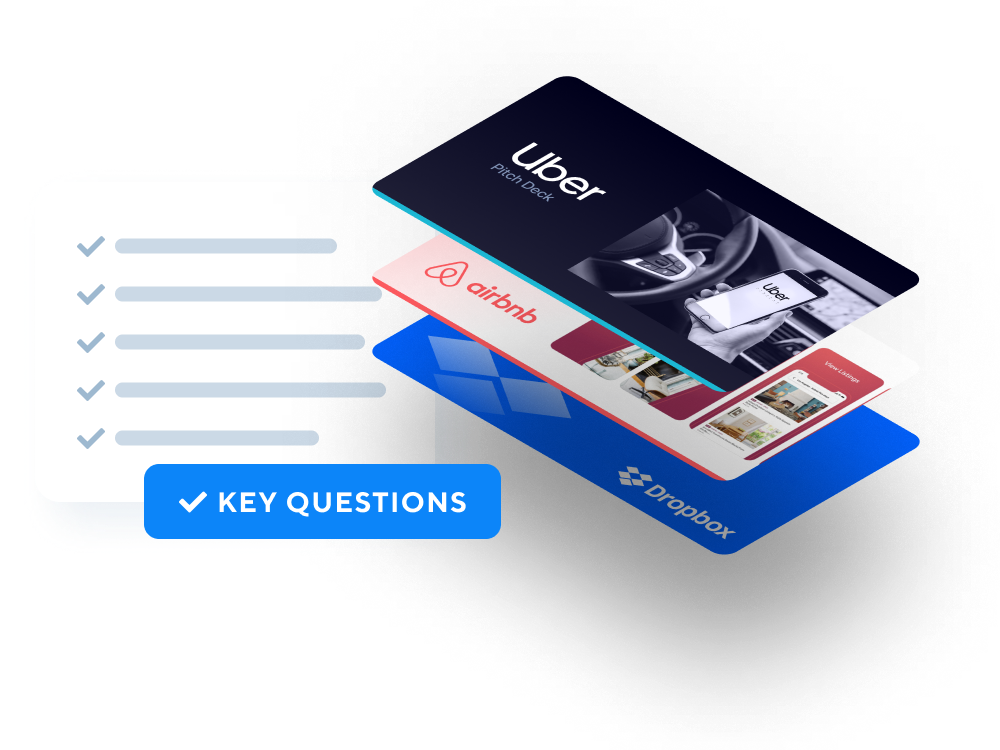 2. Questions the roadmap slide should address
What is the story behind your company? How did you arrive at this point?
Where will the funding take you? (e.g., revenue milestones, runway length, next anticipated round)
Why are you seeking this investment, and what will it help you achieve?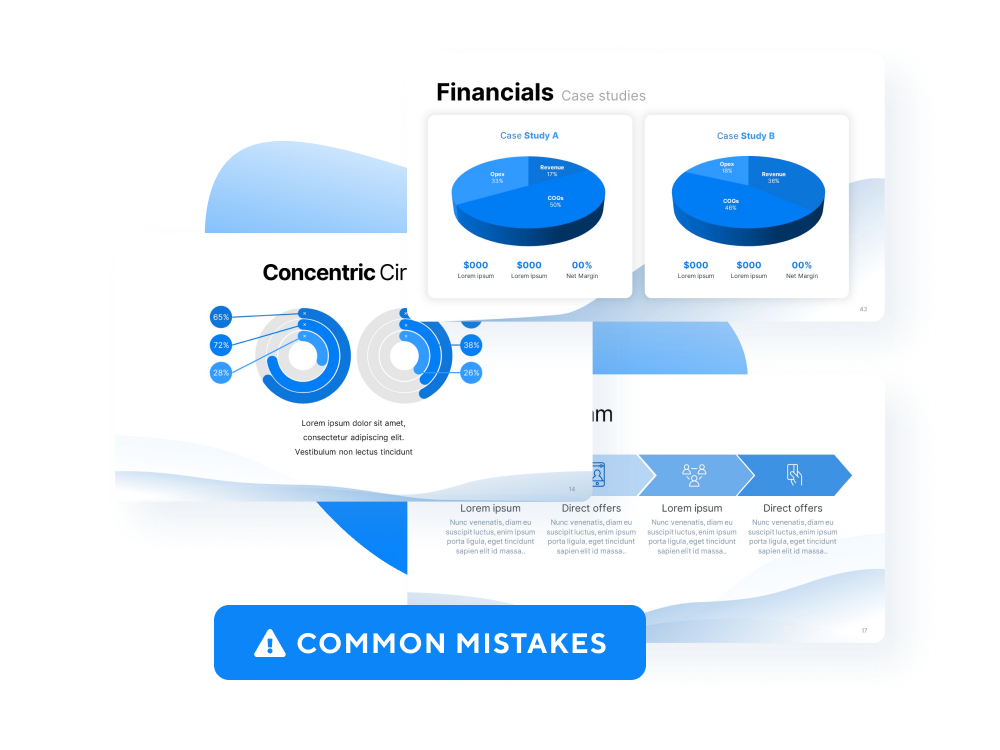 3. Common roadmap slide blunders
Lacking specific milestones or roadmap
Setting unrealistically high or specific revenue milestones
Failing to paint a clear path to profitability, exit &/or the next round of investment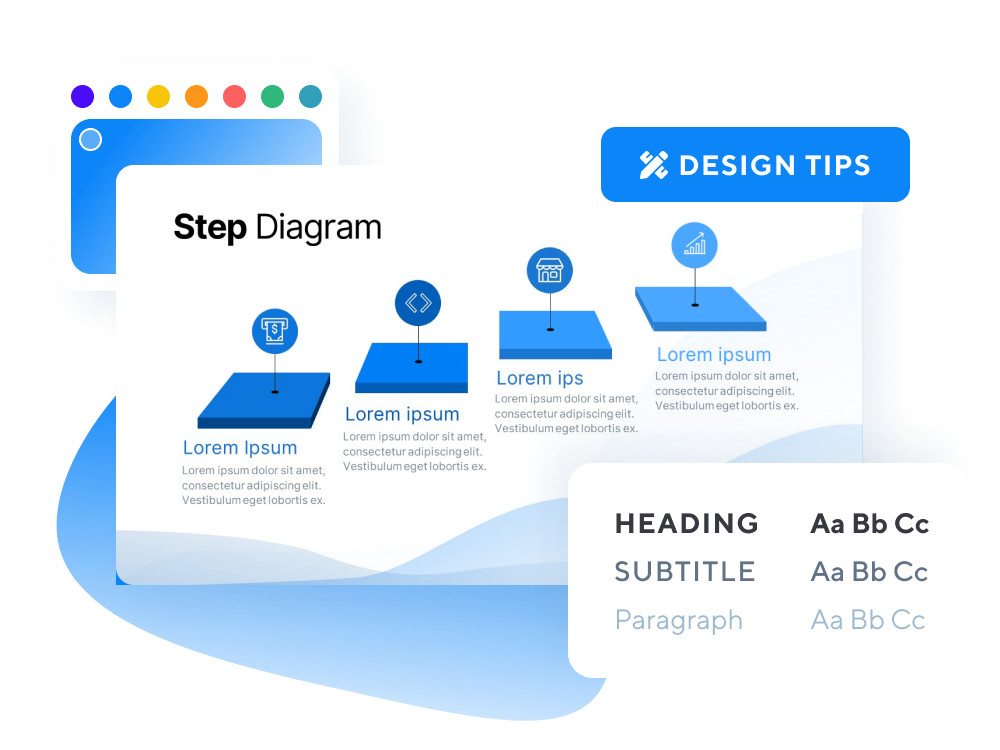 4. Design tips for roadmap slides
Don't overpromise: stick to KPIs that you can control
Include both product and growth goals
Generally formatted as a timeline of milestones
Keep it concise & to-the-point (see Guy Kawasaki's 10/20/30 rule)
Inspiration from the experts
Example pitch deck roadmap slides from Airbnb, Uber, Yuga Labs & more
The best roadmap slides paint a clear growth story for the startup, generally depicted as a timeline of milestones. Make sure to cover product, growth, and fundraising strategy.
Below are some examples of winning roadmap slides from pitch decks for household names like Airbnb, Uber, and Yuga Labs:
Ready to build your pitch deck?
Build your investor presentation with the pitch deck template created by the experts behind Fortune 100 companies & Y-Combinator alums – trusted by hundreds of founders.
Download Now