Pitch Deck Guide
Product Slide
Learn how to build a winning product slide for your pitch deck with this step-by-step guide.
Pitch Deck Slide Explanation
What's the purpose of a product slide?
The purpose of the product slide in an investor pitch deck is to describe the key features and benefits of your product or service. This is your opportunity to showcase the essential value-adds of your product and demonstrate why customers will prefer your offering over incumbents. Include images and visual aids to help tangibly describe your core offering(s). The product slide is distinct from the solution slide of your pitch deck: briefly put, the solution slide focuses on how you solve the problem, whereas the product slides describes what you've built.
An effective product slide should answer a few important questions:
What is the core product or service? How does it work?

What are the benefits of this solution?

How is your product different and better than competitors & incumbents?
A picture is worth a thousand words and this slide is the perfect opportunity to show (rather than tell) investors your value proposition:
If you're pitching a digital product, consider including a demo, website, mockups, illustrations, videos, or anything that will show the working of the product. The same can work with physical products, if you can't bring a sample with you.
To attach some sentimental value, you can include some back story as to how you came up with the solution. For instance, early investors in Uber could easily relate to the struggles of hailing a taxicab. However, your product slide should be simple, short, and fun: investors won't have time to sit through an hour-long video, and don't need an exhaustive list of the technical feature set.
If there's an established company or success story with a similar product / trying to solve a similar problem, drawing comparisons with charts or graphics can lend further credibility to your product. Sometimes it can be beneficial to separate the product from the product side, in order to give more attention to the value proposition.
Instructions
How to create a product slide for your pitch deck
Follow along with this brief guide for what you should include in your pitch deck's product slide: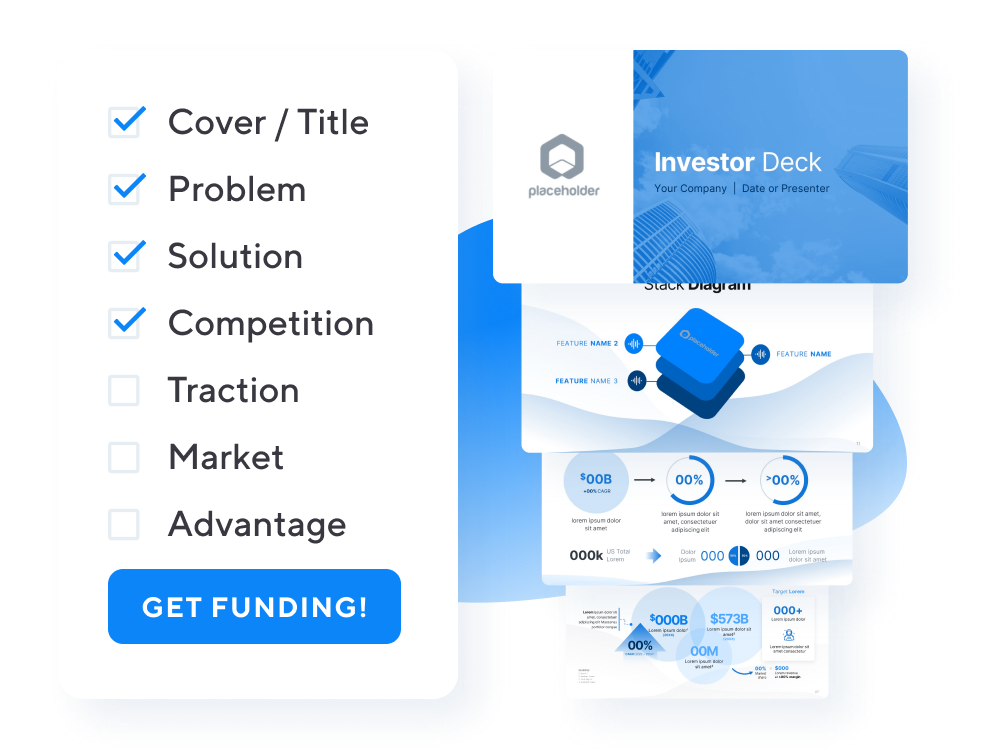 1. Content of the product slide
1-2 sentence product description
Shortlist of key product features
Product/application mockups or screenshots
Flowcharts & diagrams for "How it works"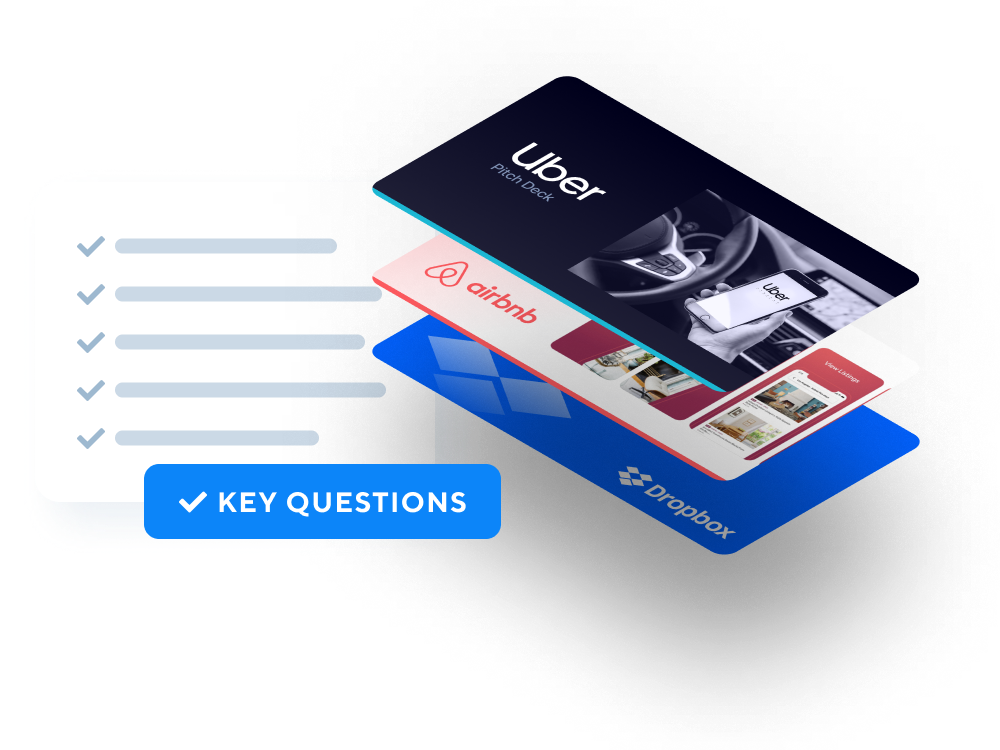 2. Questions the product slide should address
How does your product/service solve the pain points?
How does your product work?
What does the product look like?
Why would customers prefer your solution?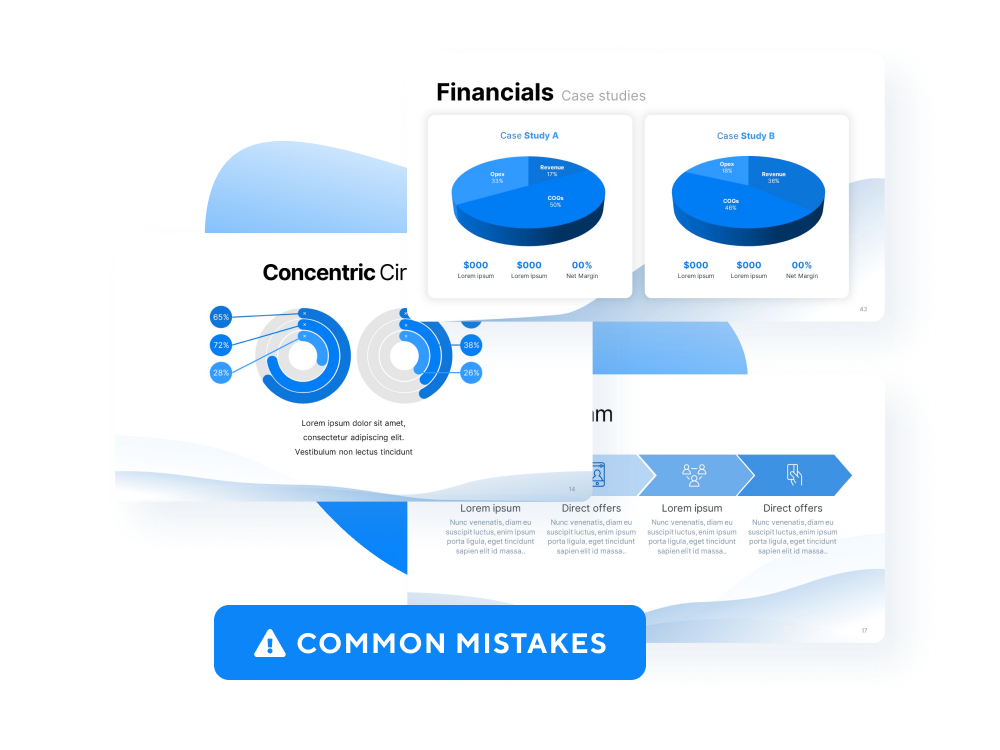 3. Common product slide blunders
Spending too much time on features (rather than benefits & the opportunity)
Embedding a long video or live demo (your audience will lose interest)
Failing to explain the product in the eyes of the end-user
Getting too technical (ie. complicated infrastructure diagrams)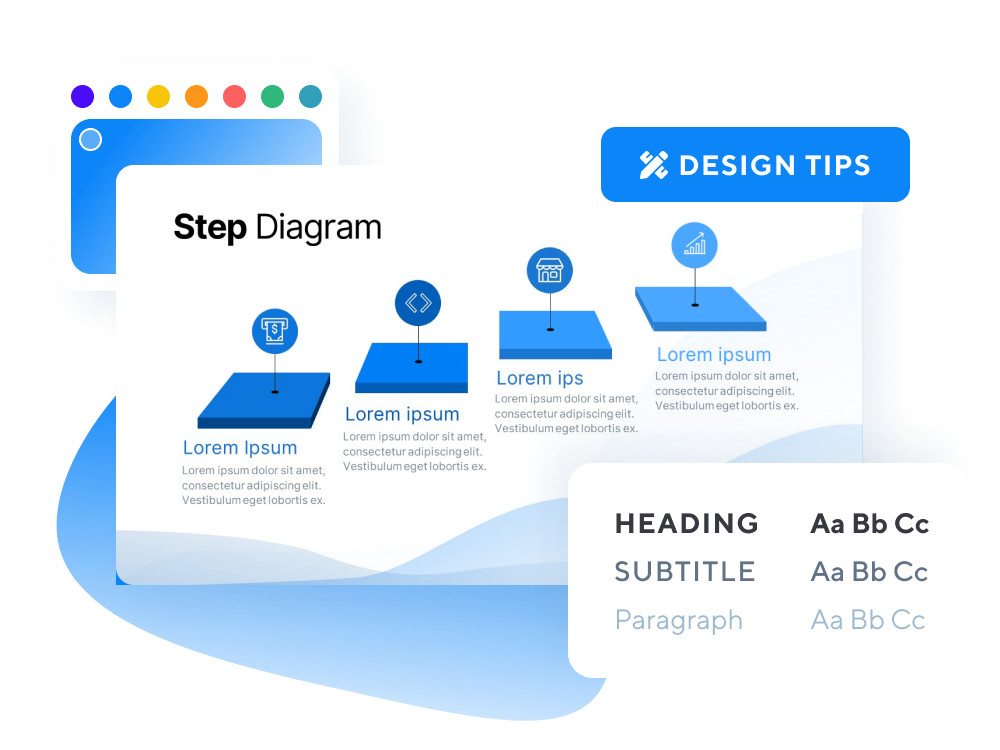 4. Design tips for product slides
Use no more than <250 characters text
Choose clear, readable fonts and colors
Keep it concise & to-the-point (see Guy Kawasaki's 10/20/30 rule)
Draw the eye with high-quality product photos and contextually relevant imagery
Focus on benefits & opportunity over features & technical details
Inspiration from the experts
Example pitch deck product slides from Airbnb, Snapchat, & more
The best product slides offer a comprehensive overview of the product: from how it looks & feels, to how it works. This slide is a great place to present your USP (Unique Selling Point) to potential investors.
Most product slides focus around a brief one-sentence statement that describes the product or service and a few images illustrating how it works. Below are some examples of winning product slides from pitch decks for household names like Airbnb, Uber, and Sequoia Capital:
Ready to build your pitch deck?
Build your investor presentation with the pitch deck template created by the experts behind Fortune 100 companies & Y-Combinator alums – trusted by hundreds of founders.
Download Now