Rebel Girls, a certified B Corporation whose mission is to inspire girls through women-focused content including podcasts and books. The company was founded by Elena Favilli and produces content that focuses on the biographies of women from all over the world, and throughout history.
"Right now we're trying to fill a gap, and mind you, it's a wide gap to fill. In children's literature alone, 33% of books showcase female characters, and only 19% showcase female characters who hold a job or career ambitions. Rebel Girls has already made a difference, and we're building confidence in young girls with every book sold and podcast episode created", CEO Jes Wolfe said in an interview.
According to Wolfe, the company has already reached 23 million girls and hopes to reach an audience of 50 million by 2025 as it continues to publish new books and expand into new media and storytelling formats.  
In fact, starting next year, Rebel Girls is rolling out fiction stories focusing on modern-day, early-teen girls and positive female friendships. There's also a Broadway show, featuring early teens, in the works. Graphic novels are in the pipeline for 2025, and this May, the brand is releasing its first foray into what Wolfe calls "prescriptive nonfiction," with a guidebook called Growing Up Powerful designed to help steer girls through puberty. 
"Storytelling is at the core of Rebel Girls — it's what we built the company on, and we're working to greatly enhance how we tell stories and how many stories we tell. Think more stories, more formats, and more mediums", explained Wolfe.
Rebel Girls' internal customer surveys show the company's books help to combat those mental health pitfalls, with 92% of parents reporting their girls were inspired by the books, and 86% saying their girls' confidence had increased since they started reading them. 
Last year, Rebel Girls published eight English-language book titles, released 82 audio stories, and closed content partnership deals with Nike, Google, and Alaska Airlines. Under the Google partnership, Rebel Girls will add close to 200 pieces of content to Google Kids Space, a content hub on select Android tablets featuring age-appropriate apps, books, games, and videos for children under nine.
"I think there's so much potential under the Rebel Girls umbrella," Wolfe says. "There are so many types of stories to tell and ways to tell them."
Rebe Grils has announced It has raised $8 million in a Series A round. Publishing giant Penguin Random House led the round, rallying investments from Common Sense Growth CEOs Asma Ishaq, Jenny Zhu, and Jocelyn Mangan; philanthropist Melissa Kushner; musician Joan Jett and her company Blackheart; and children's entertainment exec Stephanie Sperber (Imagine Kids + Family). DK Publishing co-CEO Paul Kelly will join the Rebel Girls board of directors on behalf of Penguin Random House.
The company says it will use the capital to scale up in publishing and audio/screen entertainment, as well as hire a chief content officer and develop original podcasts and TV series. Rebel Girls also plans to forge new content partnerships and move into other genres and platforms, such as the metaverse.
"I think you'll see us in the metaverse in the second half of this year," Wolfe says, with details to be announced in the near future. "We'll have something on Roblox and we'll have something on Minecraft."
Here's the 16-slide pitch deck Rebel Girls used to raise an $8 million Series A round.
Browse the exact example slides from the pitch deck that Rebel Girls used to raise $8M in a round led by Penguin Random House.
1. Problem Slide
The problem slide in Rebel Girls' pitch deck serves as an exemplar of effectively communicating complex social issues, such as the gender confidence gap among young girls, by presenting statistically distilled information in a compelling manner. The slide's use of bright colors, convenient typography, and legible text size aligns with the brand's focus on children and young girls, promoting ease of comprehension.
The slide could benefit from including references to the statistics presented. For instance, the research conducted by Kay and Shipman, authors of The Confidence Code: The Science and Art of Self-Assurance, in collaboration with a polling firm, revealed that girls' confidence levels drop by 30% between ages 8 and 14, with no discernible difference between boys and girls prior to age 8. Including references would enhance the presentation's credibility, given that findings can vary across studies.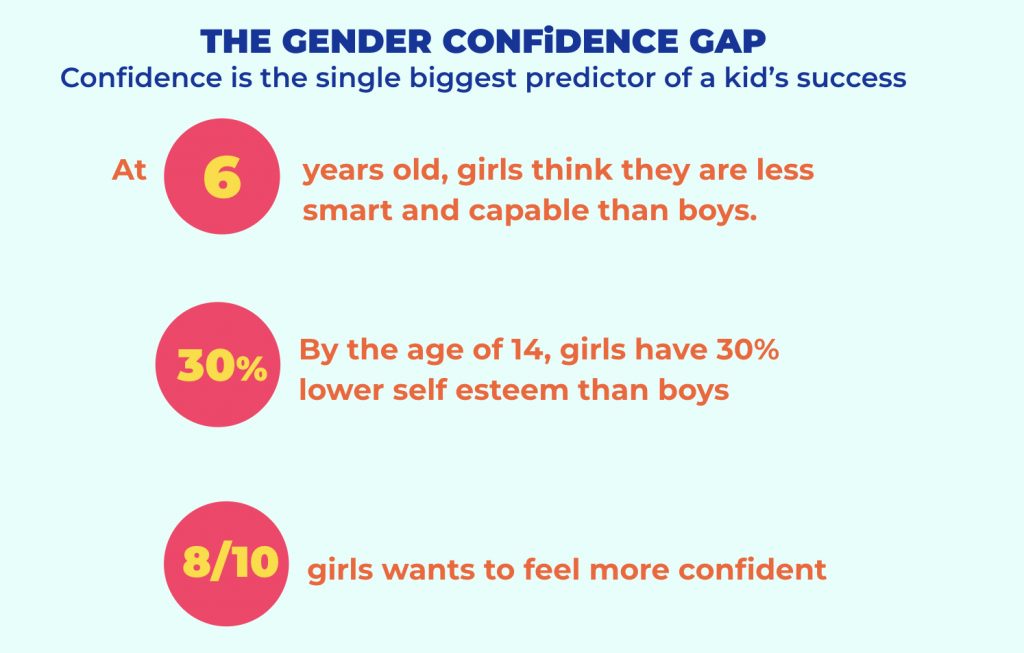 2. Traction Slide
One of the most important aspects when pitching investors is to showcase traction, in order to provide concrete evidence of a product's market viability. By demonstrating traction, a company can alleviate investor concerns regarding the uncertainty of future success and instead highlight the potential for long-term growth.
Rebel Girls, with over 80 million books sold in 50 languages and over 110 countries, boasts significant market validation, which is prominently displayed throughout the pitch deck. The traction slides provide an overview of the company's accomplishments, including book sales figures, digital sales, awards, and customer feedback, with the aim of convincing potential investors that the company has achieved product-market fit (PMF).
However, one downside of adding so much info is that the pitch deck can become overwhelming and crowded, potentially leading to information overload for the investors. To create a compelling pitch deck, it is crucial to simplify the design and content to focus on the most impactful pieces of information. For example, the traction slides could be streamlined by reducing the number of product images and simplifying the overall design, allowing key information to stand out.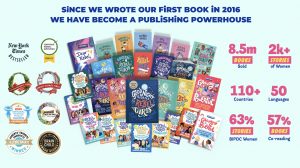 3. Team Slide
One of the primary reasons why many startups fail to achieve their goals and grow is due to a lack of the right people and a strong team in place. As such, the founding team is a crucial factor for early-stage startups, and investors view it as a key consideration when evaluating the viability of a venture. In addition to the founding team, a startup requires individuals who possess a diverse range of skills and can effectively manage various aspects of the business operations.
The Rebel Girls pitch deck's team slide showcases the individuals managing different areas of the business, including their headshots, names, and titles. However, an important element that is missing from the slide is the past experience of these team members. Although there is a brief mention of the companies they have worked for at the bottom of the slide, it feels somewhat like an afterthought. A more effective approach would be to add logos or one-line bios to highlight each individual's achievements and past experience, providing investors with greater insight into the team's capabilities and potential for success.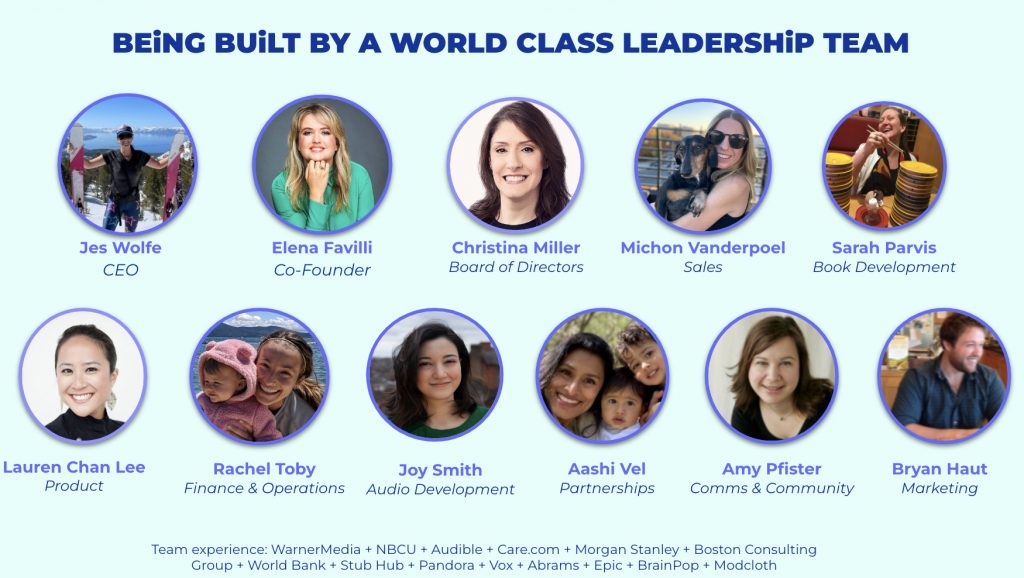 How-to create your own pitch deck like Rebel Girls
We hope you learned something from the Rebel Girls pitch deck, and that you are able to use these insights for your own business.  If you'd like to, you can bookmark it at bestpitchdeck.com/rebel-girls
Although it probably goes without saying that having a successful business (outside just their pitch deck) was integral to their success, it is critical for any startup to ensure your vision is portrayed properly. That's where crafting the perfect pitch deck comes essential: 
You might find our other resources on how-to create a pitch deck helpful, or benefit from using one of our expert-designed templates:
Our team has helped create decks that have closed over $100M+ in deals & funding for leading startups and even VC firms. You can leverage this experience and get a jumpstart on your pitch with one of our easy-to-use presentation templates, one-pagers, or financial models.
Every pitch requires a unique approach tailored to its audience. Our team of experts has created pitch decks for different industries, as well as funding stages: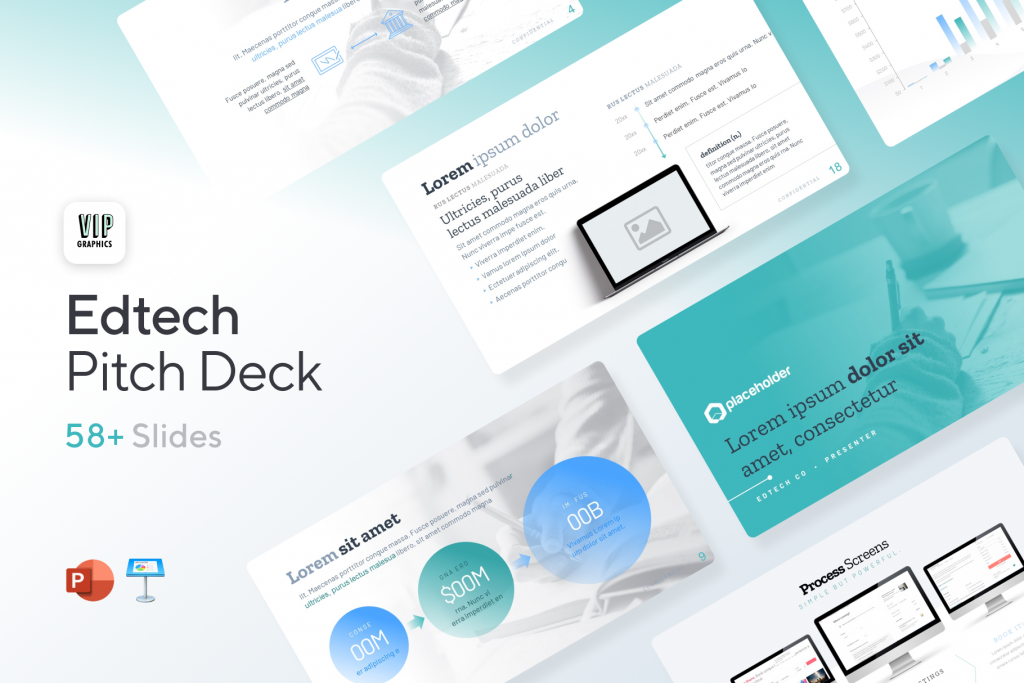 EdTech Pitch Deck Template — You might be interested in the popular EdTech Pitch Deck designed by our team of experts at VIP.graphics. This investor presentation template is built specifically for startups specializing in the education sector.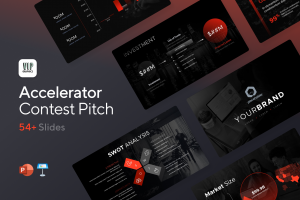 Accelerator Pitch Deck Template — The Accelerator Pitch Deck template was crafted for early-stage founders seeking to win funding &/or investment from pitch contests, accelerators, incubators, and angels or VC firms. Winning a pitch contest or being accepted to a prominent accelerator program requires a unique strategic approach to an investor pitch presentation.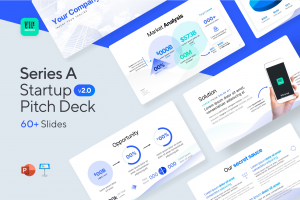 Series A Pitch Deck Template — A pitch deck template for startups and founders raising funding: Smart, actionable slides that work. This is a pitch deck template built specifically for startups, entrepreneurs and founders raising their first seed or Series A round of institutional capital.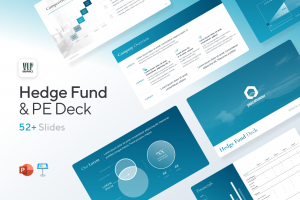 Mergers & Acquisitions Pitch Deck Template — Perfect Pitch Deck™ is a template crafted for later-stage businesses entering more sophisticated discussions such as mergers & acquisitions (M&A), late-stage investment (Series C+), or other partnerships & financing opportunities. Our team of experts created this presentation to empower founders to present with confidence to investment banks, private equity (PE) groups, and/or hedge funds (and vice versa).