Render is the leading modern cloud for application development teams who want to focus on bringing ideas to market faster. Render customers can quickly build and scale applications and websites on the industry's most advanced developer platform with a global CDN, DDoS protection, preview environments, private networking, and auto deploys from Git.
With Render, developers benefit from a simpler, more streamlined experience that allows them to focus on building their apps and shipping them out quickly, without concerning themselves too much with the underlying cloud infrastructure. It eliminates the unbound complexity of a platform such as Amazon Web Services. All developers have to do is connect a GitHub or GitLab repository, and Render will start suggesting commands to build, host, and run the application.
"At Render, we're making it effortless to host applications in the cloud. Traditionally, developers have had to pick between large cloud providers like AWS which are complex and difficult to use, or Platform-as-a-Service solutions like Heroku which are prohibitively expensive, especially as your app scales. Render gives you the best of both worlds: instant setup and ease of use as well as the power and flexibility previously only available on large clouds." — Founder and CEO Anurag Goel explained in an interview.
Goel felt the need for a service like Render after he left Stripe in 2016 when the company had reached a $5 billion private valuation. Goel spent his new free time hatching ideas for companies. He made simple apps in domains like healthcare, real-time infrastructure, and natural language processing. He started and sold a one-person startup, Crestle, which let anyone spin up a Jupyter notebook in the cloud with a single click.
"I was building all these products," Goel said, "… and it just was very clear to me that I had to go through the same set of plumbing steps — like 5,000 things that you need to do on AWS — to get even a basic application up and running."
Render's traction speaks for itself—without ever establishing a dedicated sales and marketing team, websites hosted on Render served over one billion visits in the past month. Powered by phenomenal organic bottoms-up developer love, Render's platform now serves over 500,000 developers and also offers enterprise-grade compliance and collaboration features with multi-region support to reach teams and businesses of all sizes, from early-stage venture-backed startups like Watershed to large enterprises like Red Bull.
Render has reached a significant milestone in its journey and raised a $50M Series B led by Bessemer Venture Partners, with enthusiastic participation from existing investors Addition, General Catalyst, and the South Park Commons Fund.
"We've been impressed by Anurag and his team's technical leadership and proven track record, as well as the company's strong market pull to date," Bessemer Ventures partner Elliott Robinson said.
Here's the 15-slide pitch deck Render used to raise the Series B round.
Browse the exact example slides from the pitch deck that Render used to raise the $50 million series B round led by Bessemer Venture Partners.
1. Problem Slides
All successful startups offer products and services that effectively address consumer problems. The problem slide in a startup pitch deck serves the purpose of outlining the specific problem that the company aims to solve. It should not only describe the problem itself but also emphasize its impact on the target market. Ultimately, the goal of the problem slide is to persuade investors that the problem is significant and warrants a solution.
In the case of the Render pitch deck, the problem slide begins with a bold and assertive heading. It proceeds to explain why "Large cloud providers don't meet application developer needs" using three concise pain points. While investors with a background in development will likely relate with the content of the slide, those in the audience without experience in app deployment may question whether these benefits offer a sufficient edge over providers like AWS, Microsoft Azure, and Google Cloud Platform.
Overall, the slide effectively communicates the purpose and necessity of a service like Render, but it can be improved in terms of design to better utilize visuals and graphics.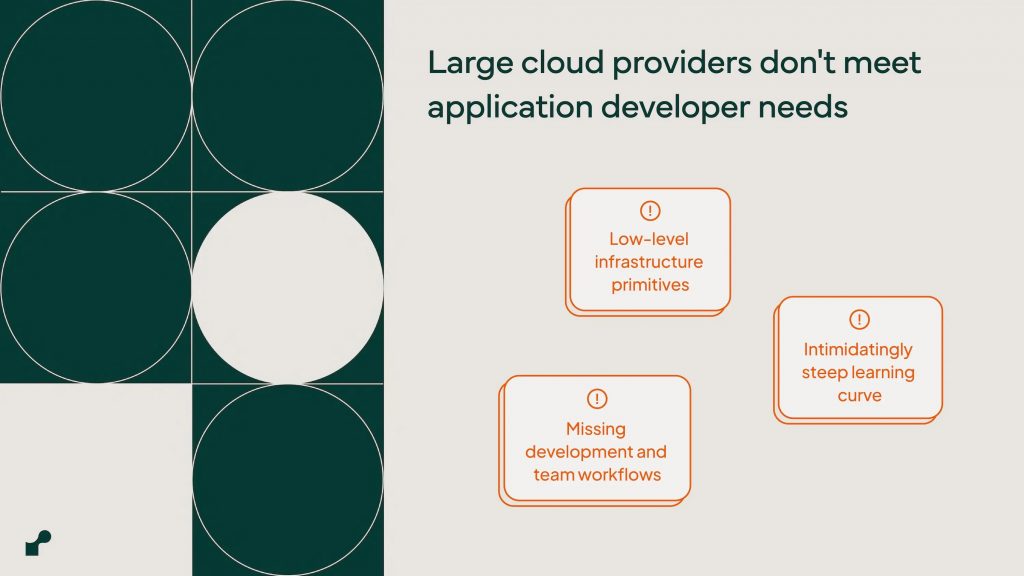 2. Value Proposition Slide
The purpose of the value proposition slide in your pitch deck is to highlight your company's unique selling point and how you solve your customer pain points. This slide showcases the value your company can deliver to customers and emphasizes what sets your solution apart from the competition. The value proposition slide becomes particularly crucial if there are similar solutions already available in the market. That said, even if your solution is completely unique, investors still want to understand how you will create value for your target audience.
The Render pitch deck's value proposition slides effectively utilize a flowchart diagram to illustrate how the company can assist developers "throughout the product development lifecycle." This visual representation enhances Render's claim of being "The modern cloud provider for all apps and websites" and adds credibility to their value proposition. The slide design is simple and avoids unnecessary complexity. However, some might argue that the slide could benefit from more visuals (ie. icons or logos).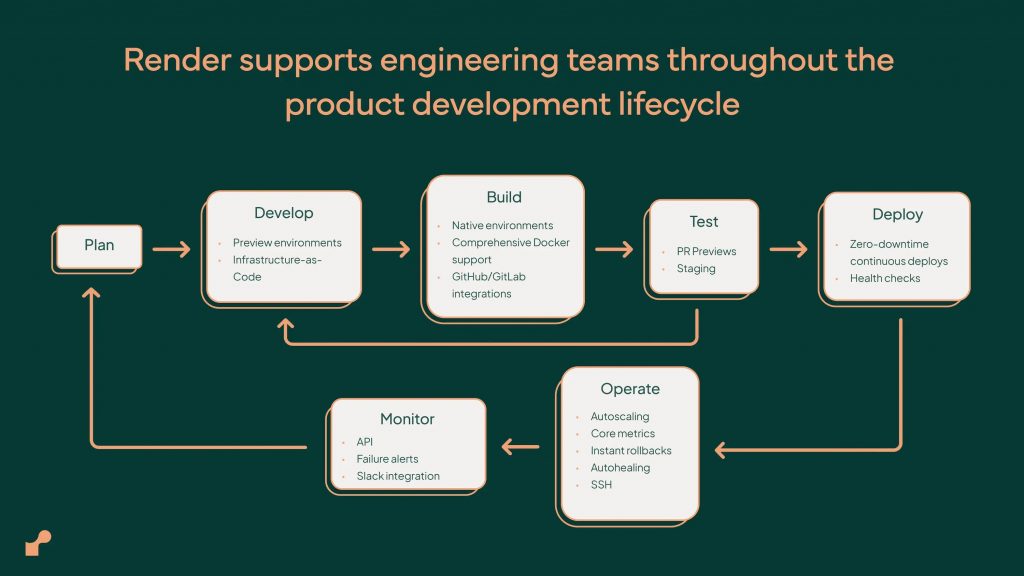 3. Vision & Roadmap Slide
For startups, particularly those in the early stages, investors base their funding decisions on the future potential of the company (rather than its current state). For instance, even if you have only developed a minimum viable product with limited features for initial adopters, your ultimate goal is to expand the product and cater to a much larger customer base. Therefore, it is crucial for investors to comprehend and embrace your vision for the company's future. This is where the roadmap slide becomes significant, outlining the trajectory of your company and how the product will evolve over time.
The roadmap can be presented in a broad manner, providing an overview of your long-term strategy, or in a more detailed manner, showcasing the upcoming product features and their timeline.
In the case of Render's pitch deck, the roadmap slide is designed to be concise and straightforward, highlighting the overarching objectives of the company. Each sub-heading provides a clear context and explains how Render will accomplish these objectives: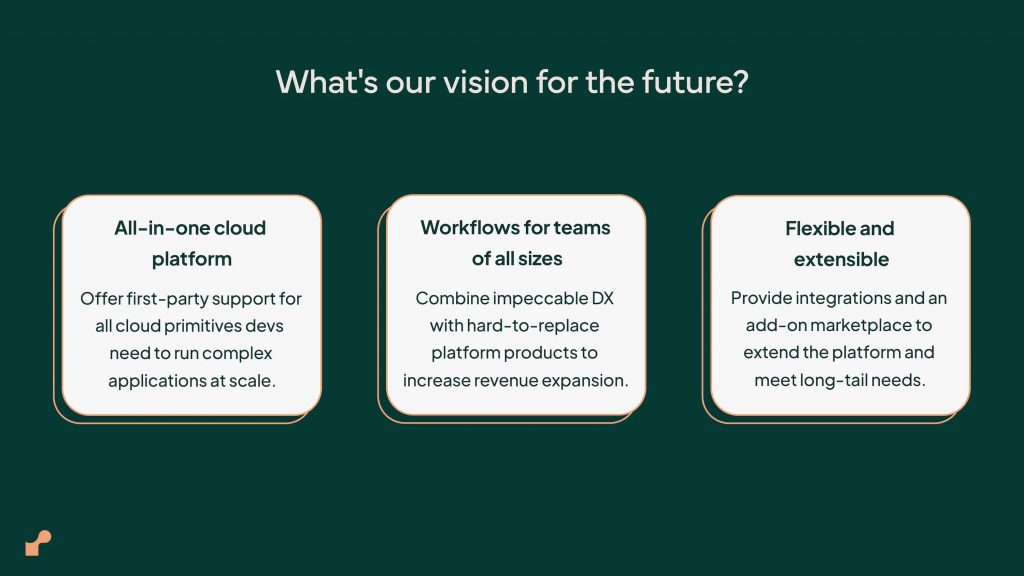 How-to create your own pitch deck like Render
We hope you learned something from the Render pitch deck, and that you are able to use these insights for your own business.  If you'd like to, you can bookmark it at bestpitchdeck.com/render
Although it probably goes without saying that having a successful business (outside just their pitch deck) was integral to their success, it is critical for any startup to ensure your vision is portrayed properly. That's where crafting the perfect pitch deck comes essential: 
You might find our other resources on how-to create a pitch deck helpful, or benefit from using one of our expert-designed templates:
Our team has helped create decks that have closed over $100M+ in deals & funding for leading startups and even VC firms. You can leverage this experience and get a jumpstart on your pitch with one of our easy-to-use presentation templates, one-pagers, or financial models.
Every pitch requires a unique approach tailored to its audience. Our team of experts has created pitch decks for different industries, as well as funding stages:
Software Pitch Deck — You might be interested in the popular software & SaaS Pitch Deck designed by our team of experts at VIP.graphics. This investor presentation template is built specifically for startups specializing in Software and SaaS sector.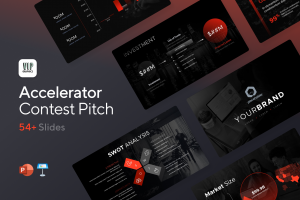 Accelerator Pitch Deck Template — The Accelerator Pitch Deck template was crafted for early-stage founders seeking to win funding &/or investment from pitch contests, accelerators, incubators, and angels or VC firms. Winning a pitch contest or being accepted to a prominent accelerator program requires a unique strategic approach to an investor pitch presentation.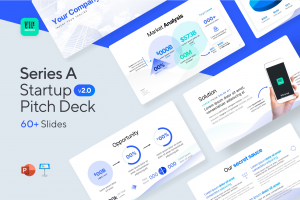 Series A Pitch Deck Template — A pitch deck template for startups and founders raising funding: Smart, actionable slides that work. This is a pitch deck template built specifically for startups, entrepreneurs and founders raising their first seed or Series A round of institutional capital.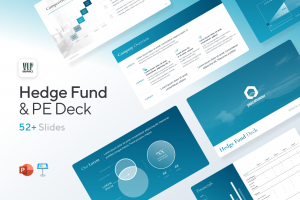 Mergers & Acquisitions Pitch Deck Template — Perfect Pitch Deck™ is a template crafted for later-stage businesses entering more sophisticated discussions such as mergers & acquisitions (M&A), late-stage investment (Series C+), or other partnerships & financing opportunities. Our team of experts created this presentation to empower founders to present with confidence to investment banks, private equity (PE) groups, and/or hedge funds (and vice versa).