As part of Meta's effort to create an interactive livestreaming platform where users can earn revenue and engage with fans, the company is ramping up testing with influencers.
Super has been under development since late 2020, and the new product experimentation team (NPE) is currently testing it.
When Bloomberg first reported on Super in 2020, it was described as a "Cameo-inspired tool," similar to FaceTime. However, as the tool has evolved, it has become an interactive livestreaming product, similar to Twitch.
So far, less than 100 creators have used Super: Meta has invited creators to test it out and request access directly on the site. Super is not an extension of Instagram, Facebook, or any other existing Meta product.
"It's a standalone project," the spokesperson said about Super. "Right now, it's web only. They have been testing it very quietly for about two years. The end goal [of NPE projects] is ultimately creating the next standalone project that could be part of the Meta family of products." The spokesperson said the outreach this week was part of a drive to get more creators to test Super.
Here is an exclusive look at the inner workings of Meta: a leaked pitch deck from Super that was shared with a small group of influencers in 2021.
The purpose of the deck was to gather feedback on possible sponsorship models, with mockups of potential brand deals & features. According to an anonymous source, Meta paid creators between $200 and $3,000 to try Super for 30 minutes.
Take a peek inside at the leaked pitch deck used by Meta to collect feedback on the Super livestreaming platform:
What were the slides in the Meta's Super pitch deck?
Browse the exact example slides from the pitch deck that Meta used to collect creator feedback for Super:
1. Product Slides

The pitch deck opens with an overview of what Super does:
Super is a Facebook-incubated platform which helps content creators connect with their fans digitally, and for super fans to meet and support their favorite creators. In the spirit of Late Night talk shows, we feature creators ("Superstars"), who are guests at a live, hosted conversation moderated by a Host.
From a design standpoint, the primary criticism of this slide (and most of the deck) is that it's fairly text-heavy, with very limited usage of icons, bullets, and diagrams to break up the large blocks of words. For instance, the fact that Super is a web app (which requires no download or installation) is a strong point that could be presented as an eye-catching callout (rather than paragraph-form).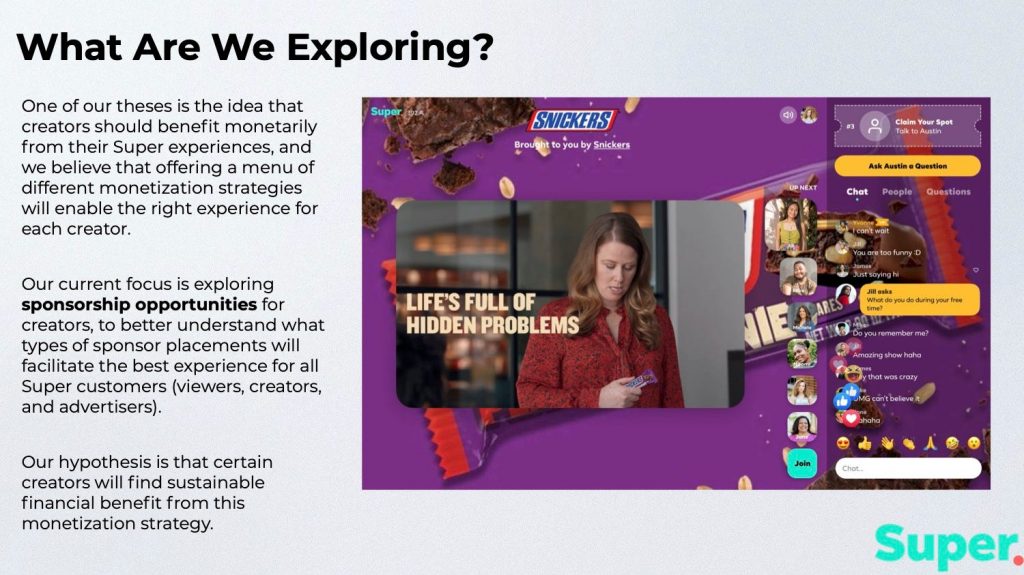 The following slide (above) presents Meta's thesis behind the Super platform, which centers around brand sponsorships and native placements:
One of our theses is the idea that creators should benefit monetarily from their Super experiences, and we believe that offering a menu of different monetization strategies will enable the right experience for each creator.

Our current focus is exploring sponsorship opportunities for creators, to better understand what types of sponsor placements will facilitate the best experience for all Super customers (viewers, creators, and advertisers).
The use of colorful and engaging mockups throughout the deck is incredibly helpful to bring Meta's vision for Super to life.
2. Features Slide
The bulk of the Super pitch deck is spent diving into the various features of the Super platform. The deck takes you from start to finish of a potential "Sponsored Experience" — beginning with pre-show & pre-roll features, to post-event.
Pre-show: enabled 30 min prior to start of show
Pre-roll: At the beginning of the event, play a 15-30 second promo video from sponsor (auto-plays once)
Meet and Greet: Can be branded, e.g. "Meet & Greet brought to you by [Snickers]"
Super Selfies: Creators and fans receive a digital take away to be shared on social media.
Post Event: Opportunity to capture the after-show attention with sponsored messages/links
Almost every screen displays the Sponsor logo, link and/or a branded background — viewers can also watch sponsor video while waiting for the event to start.
3. Business Model Slide
Any pitch deck would be incomplete without talking numbers, and Meta's presentation for Super is no exception. One of the very first slides in the Super deck lays out the responsibilities for the creator, sponsor, and Super. Perhaps the most notable point on this slide is that creators keep 100% of sponsorship revenue, and Super charges no fees or commission!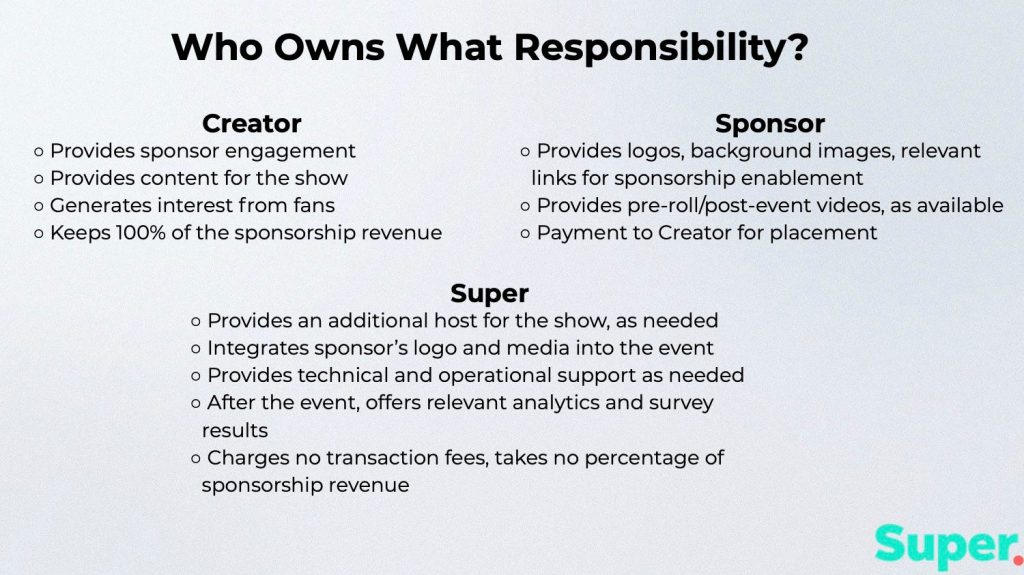 How-to create your own pitch deck like Super
We hope you learned something from the Super pitch deck, and you are able to use these insights for your own business.  If you'd like to, you can bookmark it at bestpitchdeck.com/super-meta
You might find our other resources on how-to create a pitch deck helpful, or benefit from using one of our expert-designed templates:
Our team has helped create decks that have closed over $100M+ in deals & funding for leading startups and even VC firms. You can leverage this experience and get a jumpstart on your pitch with one of our easy-to-use presentation templates, one-pagers, or financial models.
Every pitch requires a unique approach tailored to its audience. Our team of experts has created pitch decks for different industries, as well as funding stages:
Software Pitch Deck Template — You might be interested in the popular SaaS & Software Pitch Deck designed by our team at VIP.graphics: cutting-edge slides based on decks that closed millions in deals & investments for orgs of all sizes: from high-growth startups to Fortune 100 corporations. This easy-to-customize template for PowerPoint or Keynote offers you ready-made elements & all the essential slides to help your software startup succeed.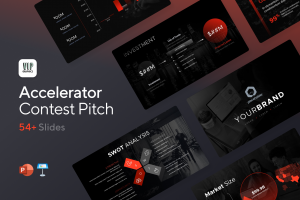 Accelerator Pitch Deck Template — The Accelerator Pitch Deck template was crafted for early-stage founders seeking to win funding &/or investment from pitch contests, accelerators, incubators, and angels or VC firms. Winning a pitch contest or being accepted to a prominent accelerator program requires a unique strategic approach to an investor pitch presentation.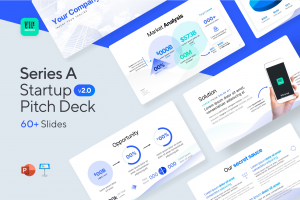 Series A Pitch Deck Template — A pitch deck template for startups and founders raising funding: Smart, actionable slides that work. This is a pitch deck template built specifically for startups, entrepreneurs and founders raising their first seed or Series A round of institutional capital.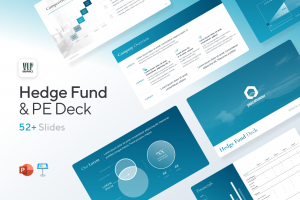 Mergers & Acquisitions Pitch Deck Template — Perfect Pitch Deck™ is a template crafted for later-stage businesses entering more sophisticated discussions such as mergers & acquisitions (M&A), late-stage investment (Series C+), or other partnerships & financing opportunities. Our team of experts created this presentation to empower founders to present with confidence to investment banks, private equity (PE) groups, and/or hedge funds (and vice versa).
Alternatively, feel free to browse our growing selection of pitch decks tailored for specific industries and businesses.