Artificial intelligence is booming, with startups in this sector raising $23.1bn in Europe alone last year. Supernormal, a generative note-taking platform based in Sweden, is the latest AI-powered startup to raise funding. On Thursday, the company announced that it had raised $10 million (approximately €9.1 million) in a Seed round led by Balderton Capital.
Supernormal generates meeting notes by integrating with platforms such as Google Meet, Microsoft Teams, Zoom, and others. According to a Dialpad survey from 2022, the majority of professionals spend four to twelve hours per week in meetings — but that doesn't include the time spent writing up notes, finding action points, and sending them out to colleagues. Supernormal's platform uses artificial intelligence to transcribe calls and generate bullet-pointed notes highlighting key takeaways, automating the administrative side of virtual meetings. Individual users' habits are learned by the software, and as they use it more, it becomes more precise and personalized to their editing styles.
"It's so hard for organizations that want to be hybrid and distributed to keep meeting notes unbiased and objective and we realized this was a big impact on the workplace," cofounder Colin Treseler told in an interview. "We started building out real-time streaming infrastructure at a time when the AI was accelerating and abstract summarisation was an emergent behavior. Now with the advent of ChatGPT3.5, we're able to fine-tune and build things at scale."
Colin Treseler, a former Meta and Klarna product manager, and Fabian Perez, an ex-Github design lead, founded the company in 2020. Initially, it took the company a year to collect 60,000 hours of meeting data, but the company is now undergoing hypergrowth, with around 10,000 hours recorded each hour. Supernormal, with its suite of tools, is quickly becoming the AI platform of choice for leading companies like Netflix, Salesforce, Github, Wayfair, and The Next Web.
"It's been an incredible few months since we came out of beta, and we're excited to keep building Supernormal to give more people superpowers at work", said Fabian Perez.
So far, the company has raised $12M (approximately €10.9M) from investors such as Jehad Affoneh, Nir Eyal, and Mick Johnson. The latest funding round was led by Balderton Capital, alongside EQT Ventures and Acequia Capital. Supernormal says it will use the funds to develop its end-to-end workflow solutions and next-generation tools that deliver insights and actionable outcomes from conversations across organizations.
Colin Hanna, a partner at Balderton, says, "Supernormal is already delighting users at scale across organizations. To get here, Colin and Fabian have shown creativity and grit. We believe those qualities, combined with their product experience at companies like GitHub, Klarna, and Meta, will help them build a category-defining company in AI-powered workplace productivity and cognitive computing. We look forward to being on the journey with them."
Here's a look at the 17-slide pitch deck that Supernormal used to raise a $10 million Seed round from Balderton Capital.
Browse the exact example slides from the pitch deck that Supernormal used to raise $10M in a Seed round from Balderton Capital, alongside EQT Ventures and Acequia Capital.
1. Team Slide
The team slide is one of, if not the, most important slide in any pitch deck. Many VC investors prioritize teams over the company's product or service itself. This is because a startup's success is largely determined by the founding team's ability to carry out its vision. Investors seek a team with relevant experience, a thorough understanding of their target market, and a clear and compelling vision for the startup's future.
Supernormal's pitch deck's team slide contains all of the information investors need to assess the team's caliber. In addition to headshots, names, and titles, the slide also includes a snapshot of previous work experience. One notable feature of the 'previous experience' section is that it describes what each team member did in their previous roles. It is common to see a few logos of past employers as examples of previous experience (which is fine), but this doesn't give context to the roles played at those companies. 
It is also interesting to note that the team slide appears at number 3 in the pitch deck. In most pitch decks, the slide is at the end. The decision depends on both the preference of investors and the clout of the team. Some investors prefer to see the opportunity first and then meet the founding team; similarly, if the team's expertise is so off the charts that it almost doesn't matter what they're doing, the team slide goes first. ​​If the team is "merely" a great team, it goes to the end.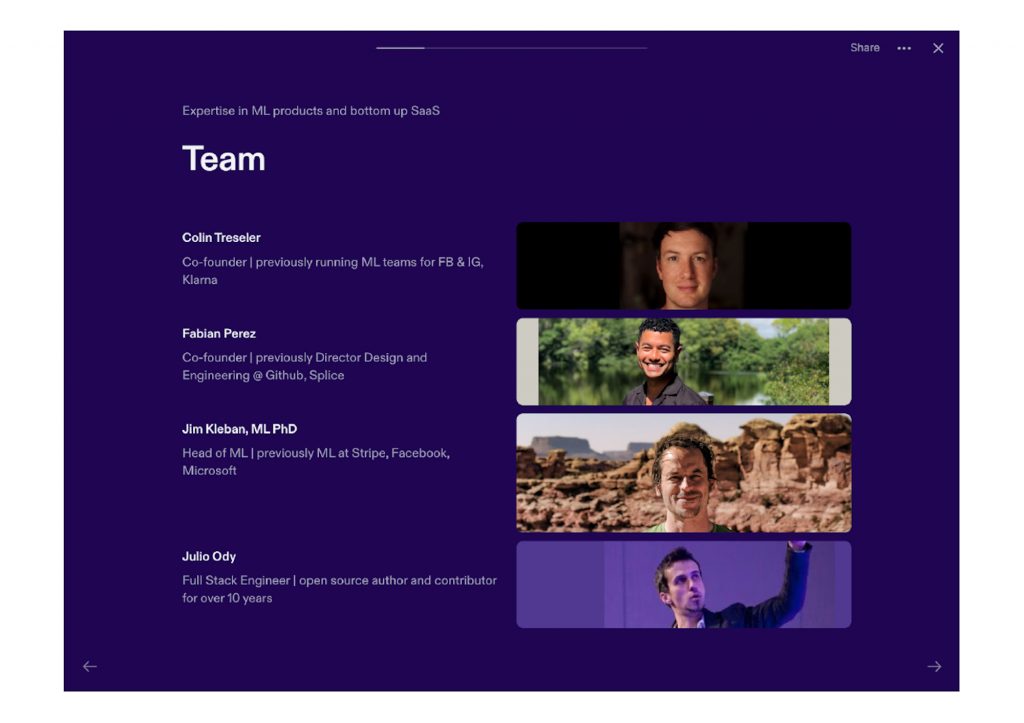 2. Problem Slide
As the name implies, the problem slide is used to explain the problem that the business is attempting to tackle. Entrepreneurs create startups because they believe that solving this particular problem or meeting the demands of the market will bring great rewards – financial, social, and technological. The problem slide serves the purpose of explaining these beliefs in terms comprehensible to investors.
To accomplish this, the slide must be succinct, rational, and factual. This slide should explain the problem as well as how it affects the target market and the pain points that can be alleviated by resolving it. The problem slide in Supernormal's pitch deck covers all of the bases. The design of the slide is quite simple (perhaps too simple?) and is extremely light on text, explaining the problem in a single line. The slide goes on to explain how solving this issue will "decrease the number of meeting by 20%". Ultimately, the slide is an excellent example of how-to omit unnecessary details while providing investors with all of the information they require to understand the problem.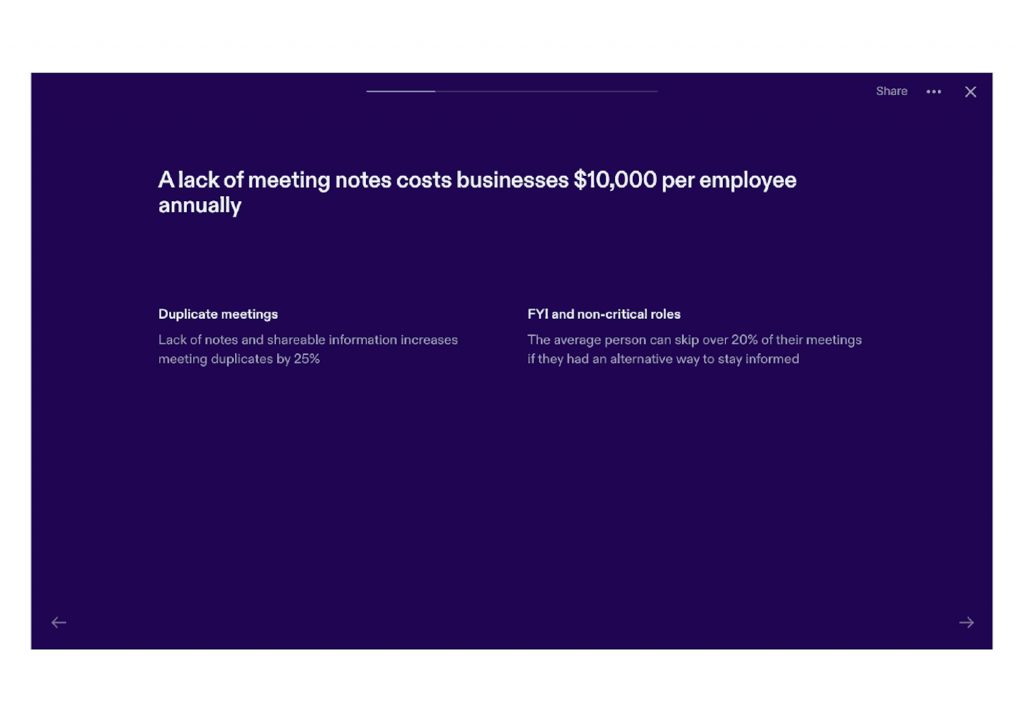 3. Why Now Slide
The infrastructure, problems, needs, and resources of any business are unique to the time and place in which it is built. Consider this: why couldn't the iPhone, PlayStation, or Tesla exist a decade ago? The answer is simple: there were no technological advances or cultural demands for these products. 
Similarly, an AI-powered note-taking app like Supernormal was not required 500 years ago, and it is only now possible due to advances in AI and increased demand caused by the pandemic and the normalization of distributed work.
It is important that investors understand the market or social forces that are enabling the startup to exist. This is where the 'why now' slide comes into play. Creating a compelling 'why now' slide will help you build a stronger case for fundraising, and creating urgency for investors to "strike while it's hot."
The 'Why Now' slide of the Supernormal's pitch deck makes an incredibly straightforward yet effective case as to why this product exists. This page cuts to the core of why Supernormal is needed in the current environment and presents a convincing argument such as the improvements in artificial intelligence, the new reality of remote work, and the lack of established players in this space.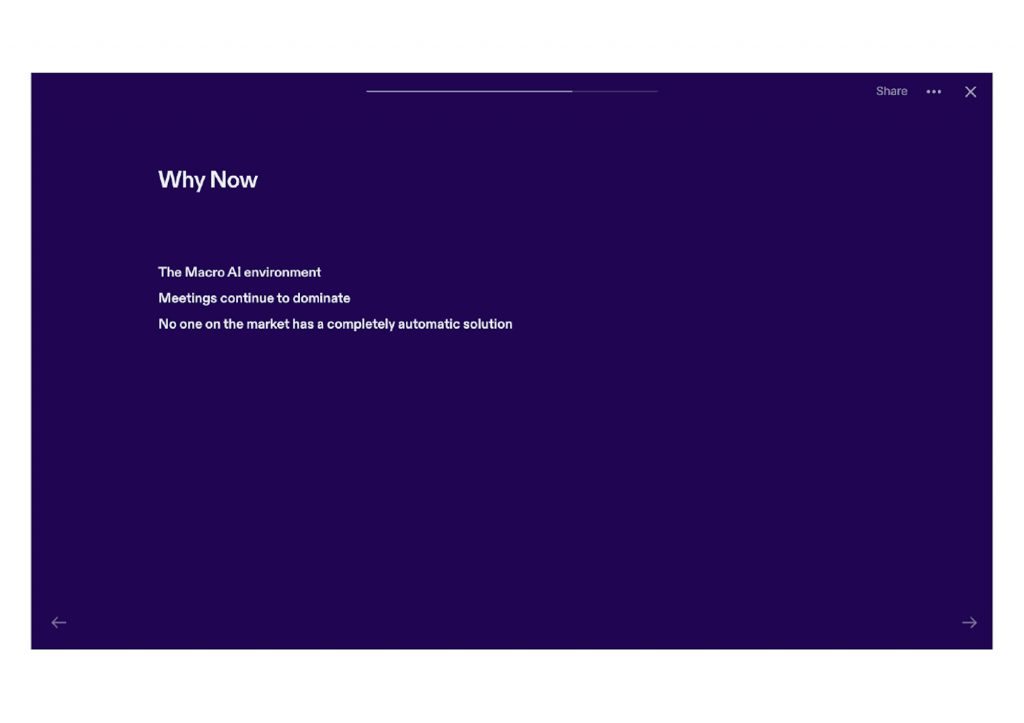 How-to create your own pitch deck like Supernormal
We hope you learned something from the Supernormal pitch deck, and that you are able to use these insights for your own business.  If you'd like to, you can bookmark it at bestpitchdeck.com/supernormal
Although it probably goes without saying that having a successful business (outside just their pitch deck) was integral to their success, it is critical for any startup to ensure your vision is portrayed properly. That's where crafting the perfect pitch deck comes essential: 
You might find our other resources on how-to create a pitch deck helpful, or benefit from using one of our expert-designed templates:
Our team has helped create decks that have closed over $100M+ in deals & funding for leading startups and even VC firms. You can leverage this experience and get a jumpstart on your pitch with one of our easy-to-use presentation templates, one-pagers, or financial models.
Every pitch requires a unique approach tailored to its audience. Our team of experts has created pitch decks for different industries, as well as funding stages: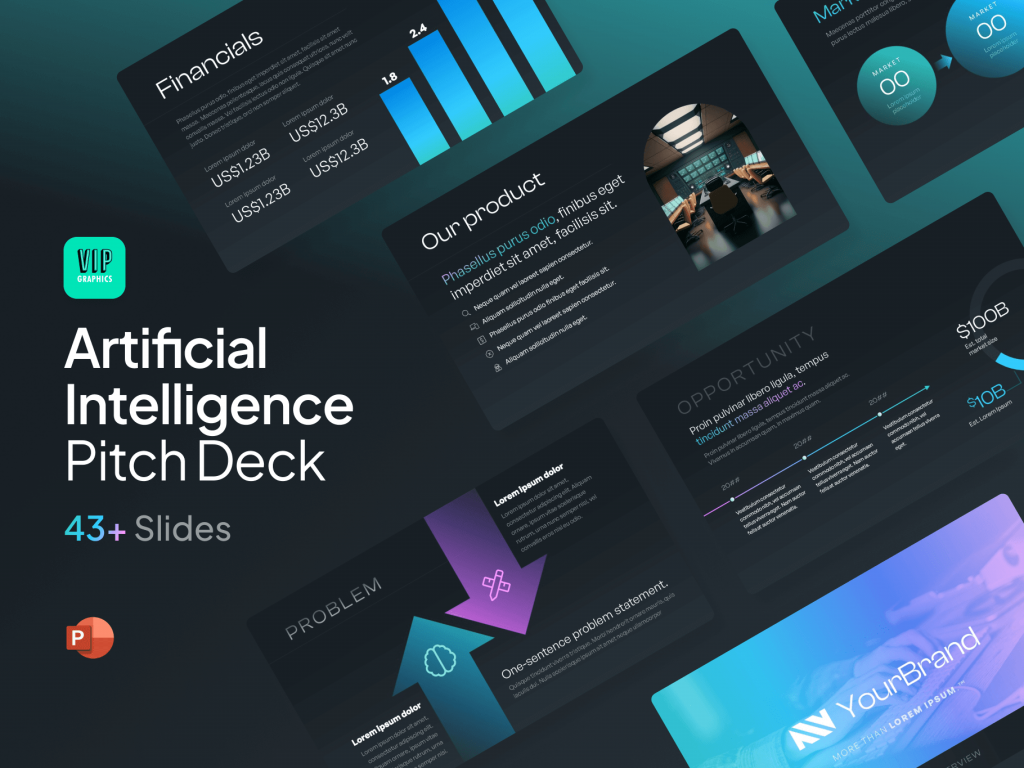 AI Pitch Deck Template — You might be interested in the popular  AI Pitch Deck designed by our team of experts at VIP.graphics: This pitch deck template is built specifically for presenting AI startups to all key stakeholders.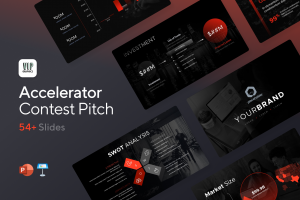 Accelerator Pitch Deck Template — The Accelerator Pitch Deck template was crafted for early-stage founders seeking to win funding &/or investment from pitch contests, accelerators, incubators, and angels or VC firms. Winning a pitch contest or being accepted to a prominent accelerator program requires a unique strategic approach to an investor pitch presentation.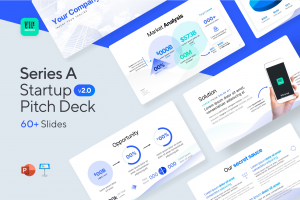 Series A Pitch Deck Template — A pitch deck template for startups and founders raising funding: Smart, actionable slides that work. This is a pitch deck template built specifically for startups, entrepreneurs and founders raising their first seed or Series A round of institutional capital.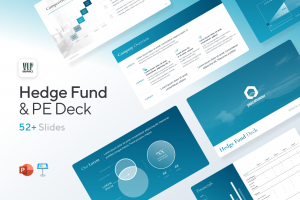 Mergers & Acquisitions Pitch Deck Template — Perfect Pitch Deck™ is a template crafted for later-stage businesses entering more sophisticated discussions such as mergers & acquisitions (M&A), late-stage investment (Series C+), or other partnerships & financing opportunities. Our team of experts created this presentation to empower founders to present with confidence to investment banks, private equity (PE) groups, and/or hedge funds (and vice versa).