The X1 Card, dubbed the "smartest credit card ever made," is a Visa credit card that sets limits based on your current and future income, rather than your credit score. The card is made of 17 grams of sleek stainless steel and comes with a slew of features, including smart credit limits, an unrivalled rewards program, virtual cards, higher limits, best-in-class insurance, family plans, and more.
"The credit card industry has long been overdue for disruption, so we set out to build the world's smartest credit card for a new generation of digital natives like ourselves," said Deepak Rao, co-founder of X1. "We've modernized the entire credit card experience, from limits to rewards to smart tech-driven features, and created a product that consumers truly love. We're incredibly honored by the warm reception our card has received so far and thrilled to be partnering with FPV Ventures' Wesley Chan, a brilliant product-driven founder and early investor in consumer fintech disruptors like Robinhood."
The card has piqued the public's interest: the company claims that X1 has become the fastest growing challenger credit card of all time, with a transaction occurring every 5 seconds, and is on track to see $1B in annualized spending this year. The card has a 500,000-person waiting list, has been used in over 100 countries, and has members from all 50 states.
Indeed, not only the general public, but also investors, are interested in the platform X1 is developing: FPV, the high-profile $450 million venture fund launched earlier this summer by Felicis Ventures, Wesley Chan, a Google alum, and Pegah Ebrahimi, a Morgan Stanley veteran, announced last month that X1 card is one of its first investments.
"X1 is an iconic brand that will become the most in-demand credit card of all time," said Wesley Chan, co-founder of FPV Ventures. "Deepak's team has reimagined the credit card from the ground up, reinventing every detail through the lens of eye-catching design, forward-thinking tech, and a world-class user experience. We're thrilled to be investing in X1 and can't wait for them to build an amazing base of happy and engaged users."
To date, the company has raised over $45 million from some of the most iconic investors in Silicon Valley, including the CEOs of Yelp, Box, Affirm, Y Combinator Continuity, and the former president of American Express, with David Sacks on the board.
Here's a look at the pitch deck that was used to raise $25M in a Series B round led by FPV.
Browse the exact example slides from the pitch deck that X1 used to raise $25M.
1. Market Slide
Investors often use market size to determine the potential of a new product, business, or service. The #1 driver for VCs is to make a good return on their investments, and if you can demonstrate that you have a good chance of generating an outsize return, it'll be much easier to secure an investment. As such, citing a large market size is of paramount importance: considering that if you succeed to capture even a small section of the market, it will result in a healthy return for the investors.
Displaying a deep understanding of your target market also lets investors know that you understand your customers & audience and are well-positioned to take advantage of marketing opportunities.
X1 card's pitch deck's market slide is a comprehensive package that not only presents the market size but also breaks down the split between prime and subprime, to highlight the demographics X1 is targeting. This is significant because market slides frequently present overall marketing numbers rather than displaying the target audience (The Right Stuff pitch deck is one example). With big headings, highlighted parts, and a simple structure, the slide is easy to understand and nicely designed.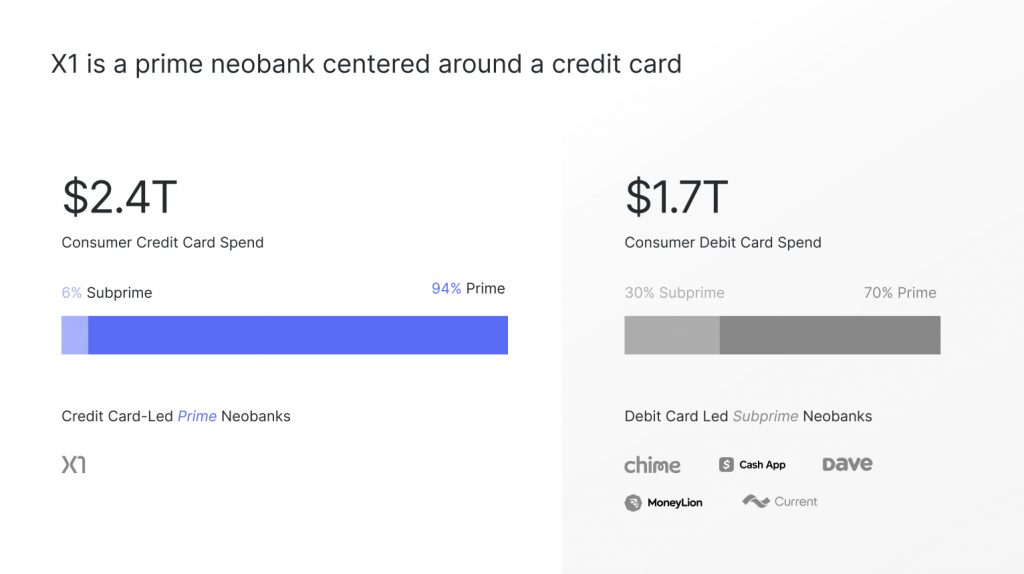 2. Traction Slide
Is the game-changing product you're pitching to investors just a pipe dream or something people actually want to buy? Traction will provide investors with the answer to this critical question. In other words, if you can show investors that your product has traction in the real world, you can greatly increase your chances of funding.
Traction also sheds light on the competitive environment for the new product. It demonstrates that people want to buy your product over the competitors (for X1 card, $800 to $50M monthly purchase volume increase in 6 months) and your product can not only compete with the incumbents but also stay in the market (90% of the X1 cardholders use it monthly).
The X1 pitch deck understands the importance of traction and does an excellent job of focusing on it: there are multiple traction slides in the pitch deck. These slides cover topics from monthly purchase volume to organic growth and everything in between. Staying true to the pitch deck's minimalist aesthetic, the slides are uncluttered, adhere to company branding, and present the information in a format that is both well-structured and easy to comprehend.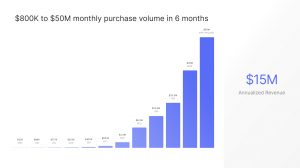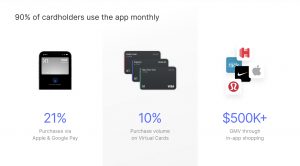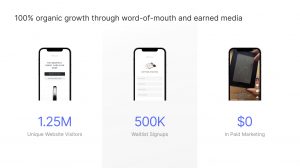 3. Team Slide
Brian Chesky, co-founder, and CEO of Airbnb famously said that "I'd rather work with great founders on a not great idea than not excellent founder on a great idea". Such is the importance of the founding team: we have seen examples where investors are willing to invest in a startup solely based on the team. They understand that great founders can carve opportunities out of failures and will navigate the opportunities and challenges that the market throws at them.
The X1 card's pitch deck's team slide introduces the co-founders and uses previous investors to establish credibility. The slide has a simple design that includes a grid of headshots with names and titles. There is no mention of past experience on the slide, however. Deepak Rao led the product development at Twitter and Siddharth Batra was the Director of Engineering — this past experience could have been a powerful addition to this pitch deck.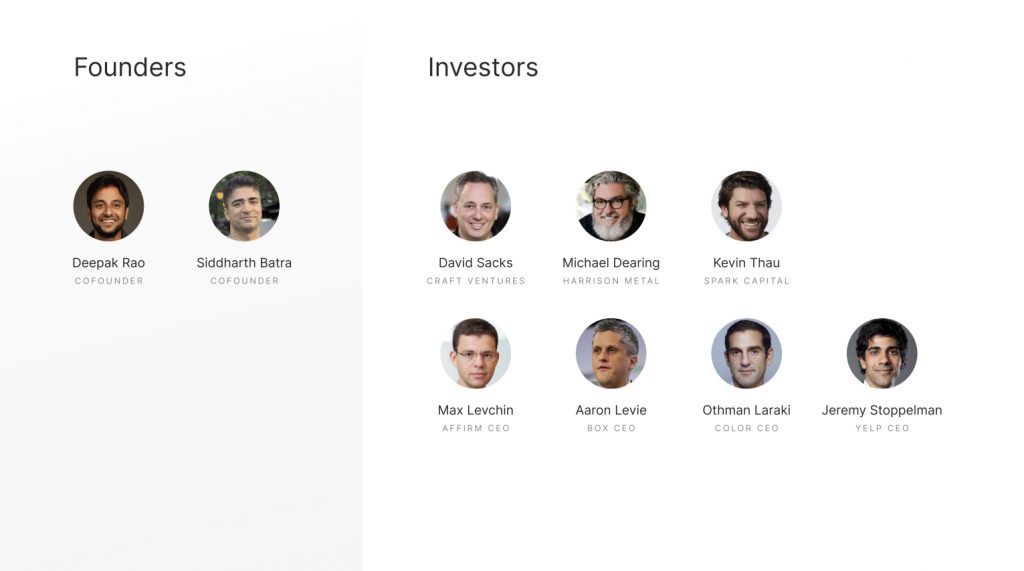 How-to create your own pitch deck like X1 Card
We hope you learned something from the X1 Card pitch deck, and that you are able to use these insights for your own business.  If you'd like to, you can bookmark it at bestpitchdeck.com/x1
Although it probably goes without saying that having a successful business (outside just their pitch deck) was integral to their success, it is critical for any startup to ensure your vision is portrayed properly. That's where crafting the perfect pitch deck comes essential: 
You might find our other resources on how-to create a pitch deck helpful, or benefit from using one of our expert-designed templates:
Our team has helped create decks that have closed over $100M+ in deals & funding for leading startups and even VC firms. You can leverage this experience and get a jumpstart on your pitch with one of our easy-to-use presentation templates, one-pagers, or financial models.
Every pitch requires a unique approach tailored to its audience. Our team of experts has created pitch decks for different industries, as well as funding stages: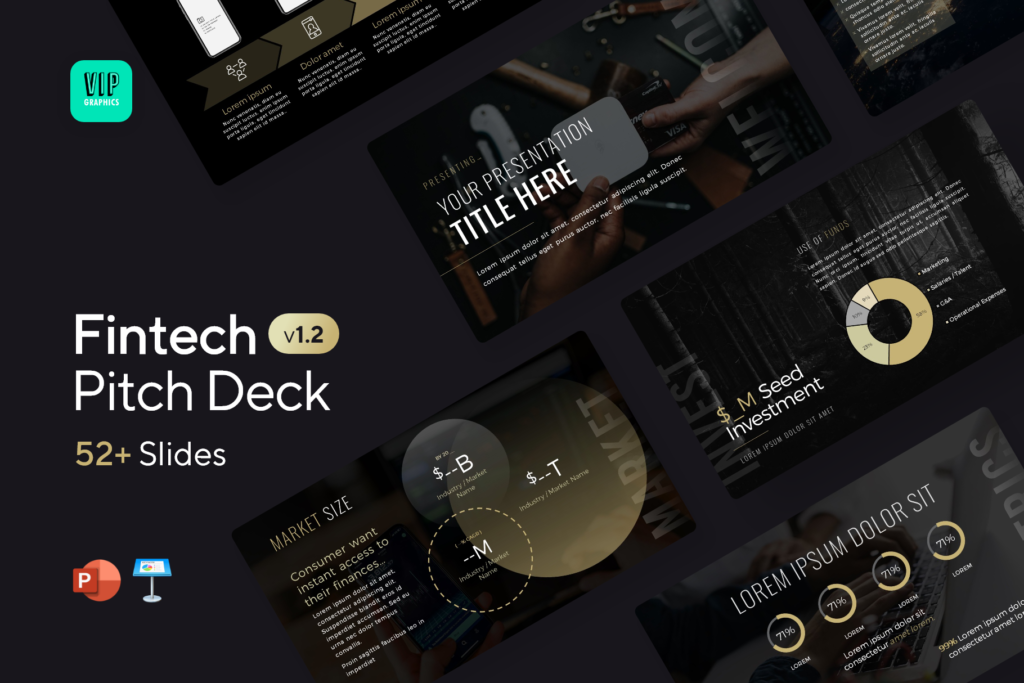 Fintech Pitch Deck Template — You might be interested in the popular Fintech Pitch Deck designed by our team of experts at VIP.graphics: cutting-edge slides based on decks that closed millions in deals & funding. This template is perfect for any business pioneering new financial technologies.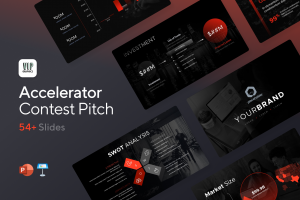 Accelerator Pitch Deck Template — The Accelerator Pitch Deck template was crafted for early-stage founders seeking to win funding &/or investment from pitch contests, accelerators, incubators, and angels or VC firms. Winning a pitch contest or being accepted to a prominent accelerator program requires a unique strategic approach to an investor pitch presentation.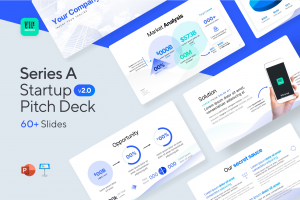 Series A Pitch Deck Template — A pitch deck template for startups and founders raising funding: Smart, actionable slides that work. This is a pitch deck template built specifically for startups, entrepreneurs and founders raising their first seed or Series A round of institutional capital.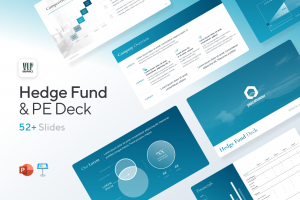 Mergers & Acquisitions Pitch Deck Template — Perfect Pitch Deck™ is a template crafted for later-stage businesses entering more sophisticated discussions such as mergers & acquisitions (M&A), late-stage investment (Series C+), or other partnerships & financing opportunities. Our team of experts created this presentation to empower founders to present with confidence to investment banks, private equity (PE) groups, and/or hedge funds (and vice versa).