Childhood friends and wife & husband duo, Joel Davidovici and Greg Galel were born and raised in Belgium – a country famed for its desserts. When the couple moved to New York their beloved stroopwafels, cookie tarts, and crêpes were nowhere to be found. Frustrated with the lack of their favorite snacks (and validated by their colleagues' requests to bring back Belgian treats whenever they visited Belgium), the couple decided to start Belgian Boys.
"​​We started Belgian Boys because we were missing the sweets and treats that we grew up with in Belgium. Every time we visited Belgium, we would fill our suitcases with our favorite indulgent treats. Our American friends enjoyed them even more than we did, so we decided to launch Belgian Boys! Now, years later, we get to make people happy and smile every single day."
Today, Belgian Boys is stocked in major retailers like Whole Foods, Walmart, and Costco. However, this popularity is hardly an overnight phenomenon: while getting the Belgian Boys up and running, Galel and Gotlib worked full-time in the restaurant and fashion businesses, respectively. They sought cost-effective solutions to incubate new ideas in-market because they were bootstrapping the business on their own. At Costco, they tested out the idea of offering in the chilled refrigerated section, as is typical in Europe.
In an interview, Gotlib explained that while the brand's positioning has been key to its retail strategy, it's only part of the equation.
"What's really important is that you really understand what's on shelves," she said. "You need a strategy. You need to make sure that what you sell to the retailer makes sense for the retailer. Walk the aisles of the supermarket, walk by the register and find out who's there. What are they buying? Why are they buying it? This way you can relate to the buyer and together with the retailer set your brand up for success."
Joel and Gotlib's innovative ideas caught on and more and more consumers started adding a serving of happiness to their morning routines. The whole Belgian Boys lineup is made in Europe with premium, non-GMO ingredients. Though the stroopwafel was Belgian Boys' first product, it's the breakfast line of heat-and-serve Crepes, Pancakes, Belgian Waffles, and French Toast that is the fastest-growing.
As with many other businesses, COVID-19 was devastating for Belgian Boys. "We lost clients and faced supply chain challenges. The whole industry was totally disoriented.", said Gotlib. "That forced us to pivot — and fast! We saw through-the-roof growth online, but we didn't have a warehouse to actually fill the orders. So, Greg and I rented a garage, bought an industrial-size freezer, and filled 10.000 orders over the summer with help from interns. We also hired four people over Zoom and we still haven't met them in person!"
In March 2021, Gotlib and Galel asked people in their network to be angel investors or introduce them to venture capitalists. The couple did not rush the process and after nine months they had raised $7 million instead of the $6 million they'd originally sought. The strategic partners included KIND Snacks founder Daniel Lubetzky's Equilibra Ventures and other fellow CPG founders, industry leaders, and angel investors.
Here's a look at the pitch deck that was used to raise $7M in funding for Belgian Boys:
Browse the exact example slides from the pitch deck that Belgian Boys used to secure $7 million in an overcommitted round led by Equilibra Ventures.
1. Story Slide
As opposed to companies that aspire to disrupt an entire industry or grab the worldwide market with creative ideas and solutions, Belgian Boys, according to its founders, is a "happy brand." The origin story is even more important for such a business because investors want to understand the motives and drives behind the business. For businesses & decks where there isn't really a true "problem/solution" story (something that is often true in the food & beverage and broader CPG space), an origin story slide is a perfect substitute to keep your pitch narrative compelling.
Joel and Galel are well aware of the power of their story, but they can't spend hours explaining it. As a result, the Belgian Boys' story slide hits the ideal balance between storytelling, entertainment, and informativeness. With one simple slide, Joel and Galel are able to tell the investors everything they need to know regarding their background — showcasing the power of great storytelling (and brevity).
2. Traction Slide
9 out of 10 startups fail, one-third of which fail due to lack of product-market fit. The traction slide aims to reduce the risk for investors by demonstrating the product has found a market fit. According to the angel investor Martin Zwilling, traction is "evidence that your product or service has started that hockey-stick adoption rate which implies a large market, a valid business model and sustainable growth."
Consisting of a simple gird of fun icons and numbers, Belgian Boys' traction slide presents encouraging growth for the investors. The slide can be criticized for not presenting year-on-year growth numbers or future projects, however, the fact that this is the first funding round (and all the previous growth has been organic) means they can get away with this.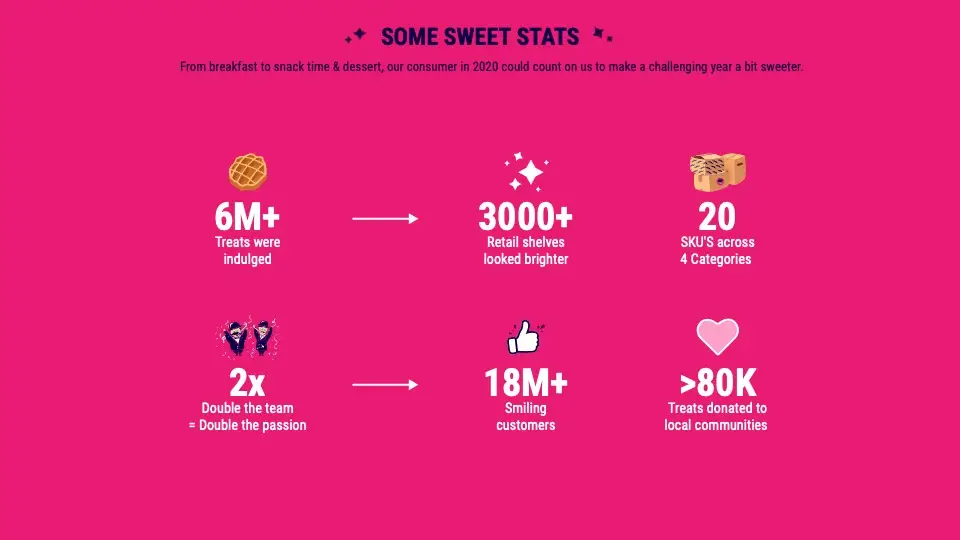 3. Market Slide
Traction will matter very little if there isn't a big enough market for sustainable growth. Investors take great risks when they invest in unproven businesses: traction and market go hand-in-hand to make the argument that your business is worth investing in.
The Belgian Boys pitch deck's market slide is one of the most comprehensive market overviews we have seen in recent pitch decks. Instead of simply presenting overall confectionery market numbers, the slide breaks it down by category and highlights Belgian Boys' strengths in each specialty. This targeted approach to market analysis installs confidence in investors that the founders thoroughly understand the market, consumers, and their own strengths (and weaknesses).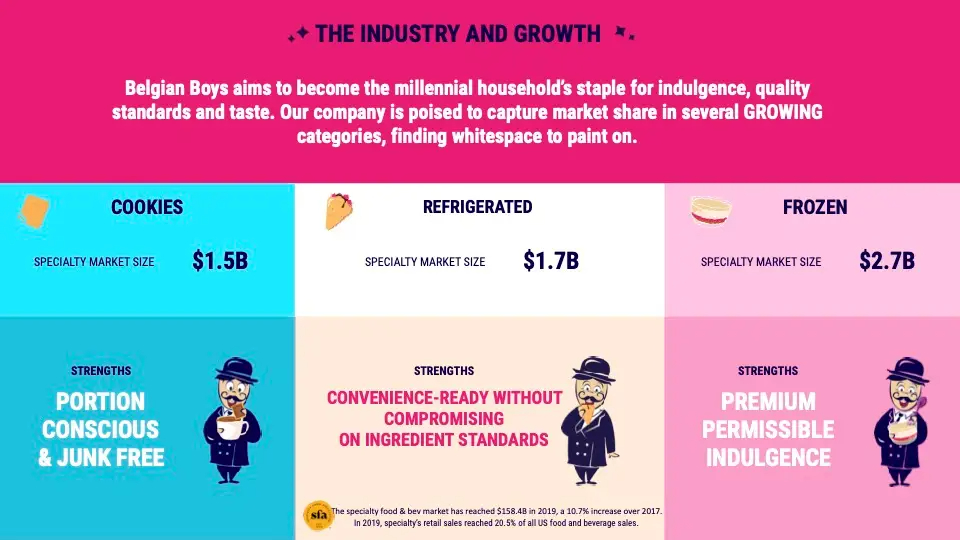 How-to create your own pitch deck like Belgian Boys
We hope you learned something from the Belgian Boys pitch deck, and that you are able to use these insights for your own business.  If you'd like to, you can bookmark it at bestpitchdeck.com/belgianboys
Although it probably goes without saying that having a successful business (outside just their pitch deck) was integral to their success, it is critical for any startup to ensure your vision is portrayed properly. That's where crafting the perfect pitch deck comes essential: 
You might find our other resources on how-to create a pitch deck helpful, or benefit from using one of our expert-designed templates:
Our team has helped create decks that have closed over $100M+ in deals & funding for leading startups and even VC firms. You can leverage this experience and get a jumpstart on your pitch with one of our easy-to-use presentation templates, one-pagers, or financial models.
Every pitch requires a unique approach tailored to its audience. Our team of experts has created pitch decks for different industries, as well as funding stages:
Food & Beverage – Pitch Deck Template — You might be interested in the popular Food & Beverage Pitch Deck designed by our team at VIP.graphics: cutting-edge slides based on decks that closed millions in deals & investments for orgs of all sizes: from high-growth startups to Fortune 100 corporations. This easy-to-customize template for PowerPoint or Keynote offers you ready-made elements & all the essential slides to close funding & retail partnerships faster for your F&B or CPG brand!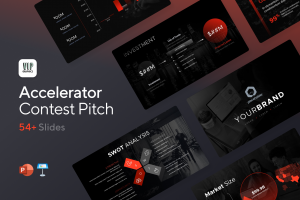 Accelerator Pitch Deck Template — The Accelerator Pitch Deck template was crafted for early-stage founders seeking to win funding &/or investment from pitch contests, accelerators, incubators, and angels or VC firms. Winning a pitch contest or being accepted to a prominent accelerator program requires a unique strategic approach to an investor pitch presentation.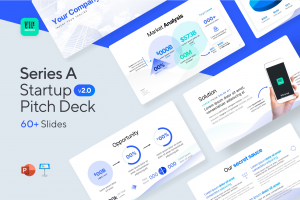 Series A Pitch Deck Template — A pitch deck template for startups and founders raising funding: Smart, actionable slides that work. This is a pitch deck template built specifically for startups, entrepreneurs and founders raising their first seed or Series A round of institutional capital.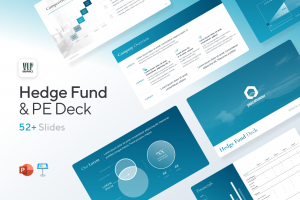 Mergers & Acquisitions Pitch Deck Template — Perfect Pitch Deck™ is a template crafted for later-stage businesses entering more sophisticated discussions such as mergers & acquisitions (M&A), late-stage investment (Series C+), or other partnerships & financing opportunities. Our team of experts created this presentation to empower founders to present with confidence to investment banks, private equity (PE) groups, and/or hedge funds (and vice versa).