A low-code development platform (LCDP) is a development environment that uses graphical user interfaces to generate application software — rather than traditional, hand-coded computer programming. The goal of LCDPs is to reduce the development cost & time, allowing commercial applications to be delivered faster. A common advantage is that a broader spectrum of people (not just those with coding abilities) can contribute to the application's development. LCDPs can help cut the cost of setup, training, deployment, and maintenance in the long run.
One such platform riding the no-code development wave is Crowdbotics. Their platform offers hundreds of ready-to-use code packages that users can drop into their mobile or web app without having to write a single line of code. Crowdbotics can also design, construct, and deploy your app or integration with the help of skilled developers and PMs. Rapid build times and low prices are the key benefits of leveraging this unique combination of intelligent, reusable code and robust development talent.
Crowdbotics raised $22 million in a Series A at an undisclosed valuation round headed by Jackson Square Ventures, bringing the company's total funding to $28 million. According to CEO Kulkarni, the business sold its idea by focusing on quantitative facts and emphasizing client success stories.
Let's take a look into the pitch deck that Crowdbotics used in their latest funding round.
Browse the exact example slides from the pitch deck that Crowdbotics used to secure $22 million in a seed A round from VC firms including Jackson Square Ventures.
1. Problem Slide
Every successful startup solves some problem and every pitch deck should include a problem slide.  If your audience can't understand the problem, they won't be interested in the solution. This is a good place to include relevant statistics and numbers — a paradigm which the Crowdbotics pitch observes: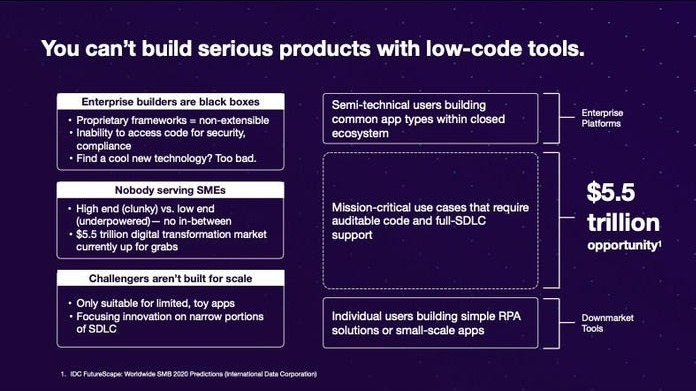 The Crowdbotics pitch deck exemplifies how a startup's problem statement should be presented: with an easy-to-understand structure, compelling statistics and sources.
According to the pitch deck, there are 3 broad categories of clients that require application development.
Enterprises
Small and Mid-size businesses (SME)
Very small businesses & individuals
The pitch deck goes on to explain that the enterprise-grade apps are created in a closed ecosystem due to compliance intricacies, whereas (on the other side spectrum) small builders are creating simple apps for individuals. The problem is "nobody is serving the Small and Mid-size Enterprise" and this is where the $5.5 trillion opportunity for Crowdbotics lies. Keeping in mind what Crowdbotics does, the obvious solution that comes to mind is a low-code development platform, since SMEs can't afford enterprise app builders whereas individuals develop apps that can't be easily scaled. Notice how the typography & font sizing works towards highlighting important points, so just one slide can explain everything without overwhelming the audience with technical or unnecessary details.
2. Market Slide
No company can survive if there is no market to sell products to. Market size, growth, and demographics are very important for investors. If you are looking to create your own pitch deck, always ensure to present the market data related to your product or service. Your biggest goal is to convince the investors that the current market is the best time to invest in your company.
The Crowdbotics investor deck's market slide ticks all the boxes. It highlights the market size and growth opportunities as well as use cases and examples of how customers are currently using Crowdbotics. Compiling so much information in a single slide without overcomplicating is a testament to a well-researched and constructed pitch deck.

3. Product Slide
Investors love a working product; keeping with the theme of symmetry, the pitch deck explains the Crowdbotics platform in a straightforward fashion. In just 15 words, the top of the slide explains how an app idea can be turned into a live app with a simple linear flow. Investors can understand how the platform works even if they have no coding or app development experience.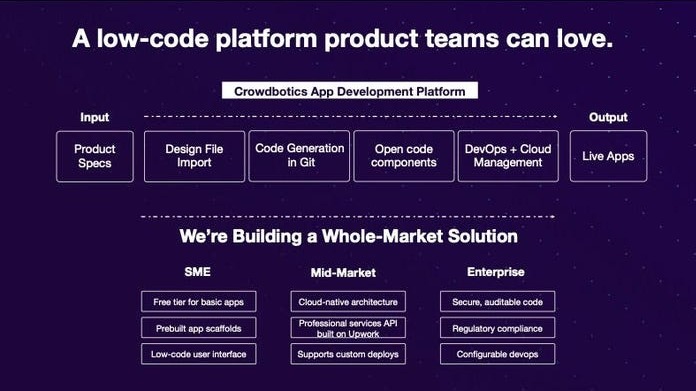 The second (bottom) half of the slide outlines different solutions for various types of organizations — everything is simple and to-the-point, without any superfluous details or visuals.
How to create your own pitch deck like Crowdbotics
We hope you were able to take something away from the Crowdbotics pitch deck and apply it to your own business. If you'd like to, you can bookmark it at bestpitchdeck.com/crowdbotics
Although it goes without saying that having an innovative solution that provides value (aside from their pitch deck) is crucial to any business's success, it is vital for any startup to ensure that its vision is adequately communicated. That's where crafting the perfect pitch deck comes essential: 
You might find our other resources on how-to create a pitch deck helpful, or benefit from using one of our expert-designed templates:
Our team has helped create decks that have closed over $100M+ in deals & funding for leading startups and even VC firms. You can leverage this experience and get a jumpstart on your pitch with one of our easy-to-use presentation templates, one-pagers, or financial models.
Every pitch requires a unique approach tailored to its audience. Our team of experts have created pitch decks for different industries, as well as funding stages: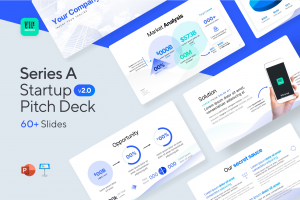 Startup Pitch Deck Template — You might be interested in the popular Series A Pitch Deck Template designed by our team at VIP.graphics: cutting-edge slides based on decks that closed millions in deals & investments for orgs of all sizes: from high-growth startups to Fortune 100 corporations. Super simple to customize in PowerPoint or Keynote, this template offers you ready-made elements & all the essential slides to help your business stand out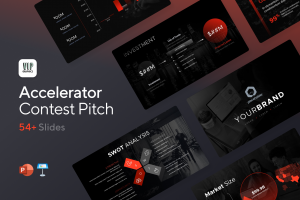 Accelerator Pitch Deck Template — The Accelerator Pitch Deck template was crafted for early-stage founders seeking to win funding &/or investment from pitch contests, accelerators, incubators, and angels or VC firms. Winning a pitch contest or being accepted to a prominent accelerator program requires a unique strategic approach to an investor pitch presentation.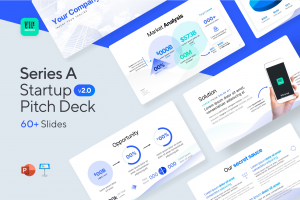 Series A Pitch Deck Template — A pitch deck template for startups and founders raising funding: Smart, actionable slides that work. This is a pitch deck template built specifically for startups, entrepreneurs and founders raising their first seed or Series A round of institutional capital.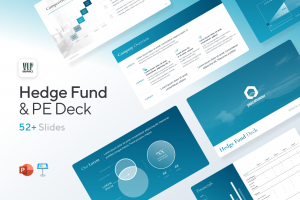 Mergers & Acquisitions Pitch Deck Template — Perfect Pitch Deck™ is a template crafted for later-stage businesses entering more sophisticated discussions such as mergers & acquisitions (M&A), late-stage investment (Series C+), or other partnerships & financing opportunities. Our team of experts created this presentation to empower founders to present with confidence to investment banks, private equity (PE) groups, and/or hedge funds (and vice versa).
Alternatively, feel free to browse our growing selection of pitch decks tailored for specific industries and businesses.