In 2022 and beyond, digital privacy, data analytics and decentralization are shaping up to be major tech wars. In the wake of cloud-based data warehouser Snowflake's massively successful IPO in September 2020 (with a market cap of $88bn), big data analytics startups have drawn in huge sums of cash in the form of late-stage investments. Snowflake competitor and unicorn startup Starburst just pulled in $250M, nearly tripling its valuation from the previous round (from $1.2B to $3.35B).
Starburst is the company behind the open-source Presto-based SQL query engine Trino, which promises faster, decentralized data analytics. Their cutting-edge data analytics platform powers leading brands across the globe, including Zillow, Standard Chartered, and Carrefour Brazil. Starburst's fully-managed cross-cloud analytics product makes it easier to query data hosted on any public cloud and aims to address the limitations of data silos & speed of access.
Starburst is betting on a decentralized future of big data and pursuing an unconventional view in the burgeoning data industry, which is currently dominated by the cloud data behemoth Snowflake. Justin Borgman, CEO and co-founder of Starburst, believes the company can succeed by developing solutions based on the premise that data will increasingly be decentralized and accessible across a corporation in the future. This approach, known as data mesh, is a radical departure from the traditional, centralized data warehouse approach. Starburst promises the ability to run analytics on data from a variety of sources simultaneously, without needing to extract or transform data so it can be loaded into a single destination data warehouse.
Investors seem to agree: Starburst announced it has raised $250 million from Alkeon Capital, nearly tripling its valuation to $3.35 billion.
Let's take a look at the pitch deck that helped Starburst raise a quarter-billion dollars for big data analytics:
Browse the exact example slides from the pitch deck that Starburst used to secure $250 million from Alkeon Capital.
1. Cover Slide
The title slide of a pitch deck is often overlooked but is one of the most important slides. The cover of your pitch deck is your first impression — so make it count. That said, it doesn't have to be complicated: the opening slide of most pitch decks typically feature the company name, a memorable tagline, and, in some cases, the name of the presenter. A well-designed cover slide should reflect the startup's identity, which the Starburst pitch deck exemplifies: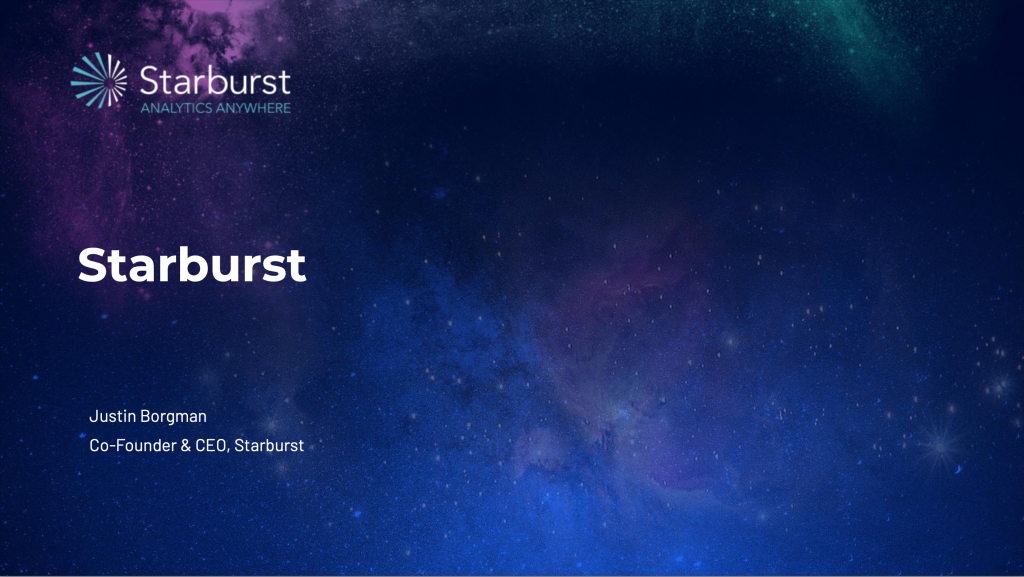 Starburst establishes the galaxy theme motif that is used throughout the pitch deck, and even on their Starburst website — alluding their far-reaching goals & technology. They also chose to relocate their slogan to the next slide, in order to place a greater emphasis on their vision.

2. Market Slide
For investors, market size and potential are critical because most investment firms operate under power laws: their success is determined by just one (or a few) billion-dollar success among countless less-notable portfolio companies. As such, investors tend to value a large addressable market just as much as a strong team and a product that scale quickly and effectively. Additionally, the market slide should describe how your company is positioned for growth and how it compares to existing competitor landscape.
Starburst's market slide uses a bubble chart to convey several key takeaways: not only showcasing the relative sizes of the various markets they serve, but also how these demand segments are related &/or overlap.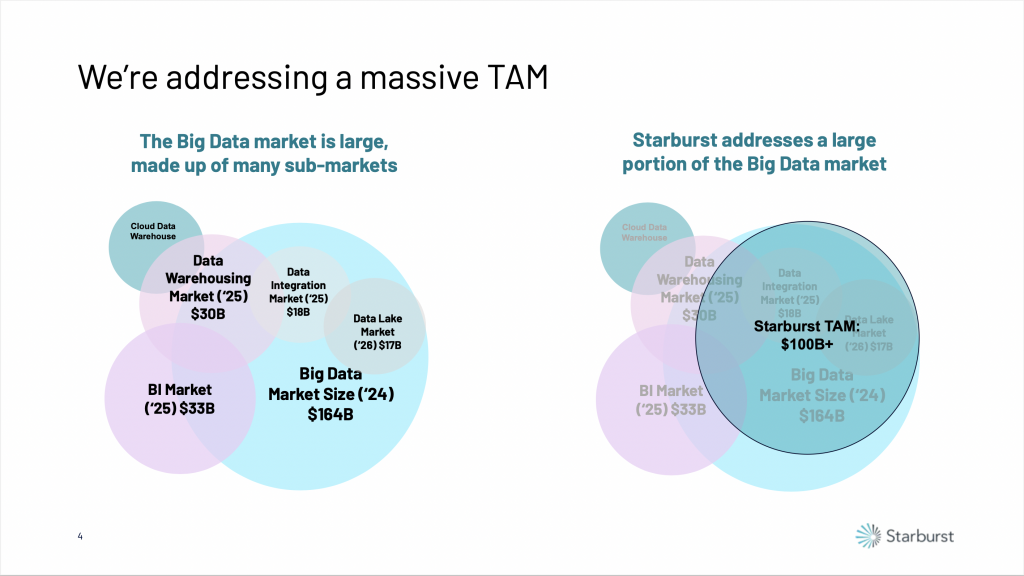 3. Team Slide
Investors need to know that the people at the helm have the subject-matter expertise and business experience to successfully execute on the aforementioned market opportunity. The people in charge of the startup will be the difference-makers who steer it to success in the face of incumbent competitors, market shifts, and Black Swans. Whereas angel investors and accelerators are largely investing in the founders of the company (as opposed to the product, given early-stage startups are prone to pivot), VC firms vetting later-stage investments (such as Starburst) seek a seasoned management team with past success scaling large companies in adjacent industries.
Although important, team slides don't need to have any complicated design — most are composed of the same key elements: names, titles, bios, and experience. This is exactly what we find in Starburst's team slide, which features marquee logos to build ethos: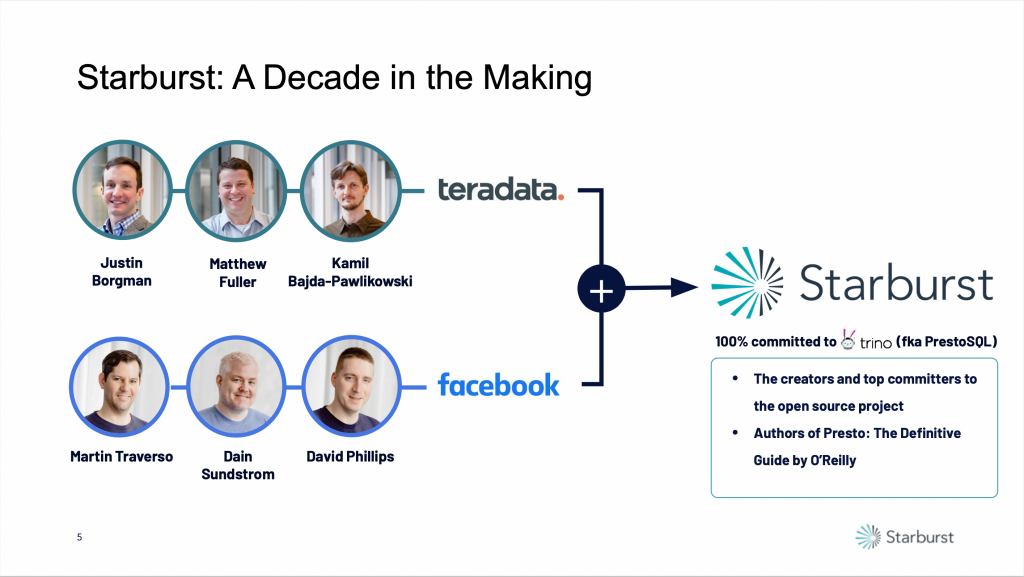 How-to create your own pitch deck like Starburst
Hopefully, this was an insightful read for you, and it will inspire you to create your own pitch deck. If you'd like to, you can bookmark it at bestpitchdeck.com/starburst
It may be suggested that, aside from their pitch deck, having a business strategy that respects the changes in the technology sector was vital to their funding round success; yet, it is critical for any startup to ensure that their vision is appropriately expressed. That's where crafting the perfect pitch deck comes essential: 
You might find our other resources on how-to create a pitch deck helpful, or benefit from using one of our expert-designed templates:
Our team has helped create decks that have closed over $100M+ in deals & funding for leading startups and even VC firms. You can leverage this experience and get a jumpstart on your pitch with one of our easy-to-use presentation templates, one-pagers, or financial models.
Every pitch requires a unique approach tailored to its audience. Our team of experts have created pitch decks for different industries, as well as funding stages: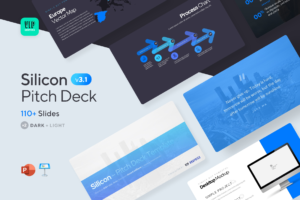 Silicon Pitch Deck Template — You might be interested in the popular Silicon Pitch Deck Template designed by our team at VIP.graphics: cutting-edge slides based on decks that closed millions in deals & investments for orgs of all sizes: from high-growth startups to Fortune 100 corporations. Super simple to customize in PowerPoint or Keynote, this template offers you ready-made elements & all the essential slides to help your business stand out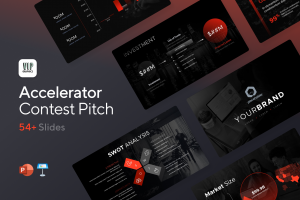 Accelerator Pitch Deck Template — The Accelerator Pitch Deck template was crafted for early-stage founders seeking to win funding &/or investment from pitch contests, accelerators, incubators, and angels or VC firms. Winning a pitch contest or being accepted to a prominent accelerator program requires a unique strategic approach to an investor pitch presentation.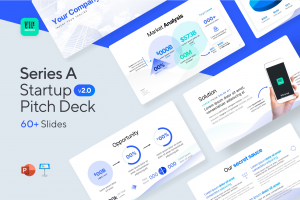 Series A Pitch Deck Template — A pitch deck template for startups and founders raising funding: Smart, actionable slides that work. This is a pitch deck template built specifically for startups, entrepreneurs and founders raising their first seed or Series A round of institutional capital.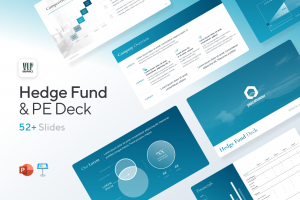 Mergers & Acquisitions Pitch Deck Template — Perfect Pitch Deck™ is a template crafted for later-stage businesses entering more sophisticated discussions such as mergers & acquisitions (M&A), late-stage investment (Series C+), or other partnerships & financing opportunities. Our team of experts created this presentation to empower founders to present with confidence to investment banks, private equity (PE) groups, and/or hedge funds (and vice versa).
Alternatively, feel free to browse our growing selection of pitch decks tailored for specific industries and businesses.