Firework is the world's most immersive "shoppertainment" platform, powering over 900 direct-to-consumer brands, retailers, and media publishers globally with shoppable video, live streaming commerce, and monetization capabilities. Co-founded by Vincent Yang and Jerry Luk, Firework focuses on humanizing the open web using video language.
"It's important that online sellers be more than just sellers. They have to be people first, and they need to ensure their identity—whether we're talking brand identity or a personal one—is clearly communicated and shared in the right context at all times. Being just another stall in the bazaar is not going to cut it moving forward. Sellers will have to curate their own digital spaces to grab the attention of buyers moving forward, in much the same way they devote so much thought and energy into their brick-and-mortar store experiences." Rick Zhuang, CTO at Firework explained.
According to the Co-Founder and President Jerry Luk, Firework started with the ambition of being its own standalone app featuring short videos focused on shopping. The company watched TikTok take off and major platforms like Facebook and Snapchat invest in the same snackable-video feed concept.
But "competing directly with the likes of Facebook and TikTok, and what they spend on marketing" is something Firework knew it didn't want to do, Luk said. As a result, by the end of 2019, the company had shifted to a software vendor business, providing tools for other companies and product sellers to build shoppable video formats.
"During one of my trips to China, I was surprised to see the amount of time people spend on their mobiles, particularly watching videos. And in China, short-form is actually overtaking the long-form. I wondered if something can be done on similar lines outside of China. Globally, there were platforms like TikTok which were doing short videos but back then they focused on 15-second videos and YouTube was focused on long videos. We saw the space in between them and quickly raised 30 million in series A investments." Vincent Yang, CEO, and co-founder of Loop Now Technologies, which owns Firework, said in a recent interview.
Fireworks grew 10x year over year and has maintained strong momentum with a rising user base and aggressive talent acquisition. Firework has risen to the top of the West's rapidly expanding shoppertainment business thanks to successful relationships with major names such as Albertsons Companies, Heinz®, and the PGA Tour.
The latest $150 million series B investment round is another positive move. The round was led by SoftBank Vision Fund 2. As part of the transaction, Linda Yu, Partner at SoftBank Investment Advisers, has joined Firework's Board of Directors.
Here's a look at the pitch deck that was used to raise $150M in Series B funding for Firework:
Browse the exact example slides from the pitch deck that Firework used to secure $150 million in a round led by SoftBank.
1. Opportunity Slide
The opportunity slide is usually included in the pitch deck of startups that are creating a new market or entering a nascent market. The opportunity slide substitutes the usual "Problem" slide and must answer why the product necessitates the creation of a new market, why this hasn't been done before, and why now is the right time. If your startup is pioneering a new segment, then this slide needs to prove that the market exists and that there will be demand for your product or service.
The opportunity slide in Fireworks addresses all of these requirements in depth. The slide states that the impetus  behind this newly developed market is a "Paradigm shift in customer behavior," which is supported by data & examples. The slide is designed as a simple three-column layout, which help to subconsciously guide the reader's eye to the "aha" moment.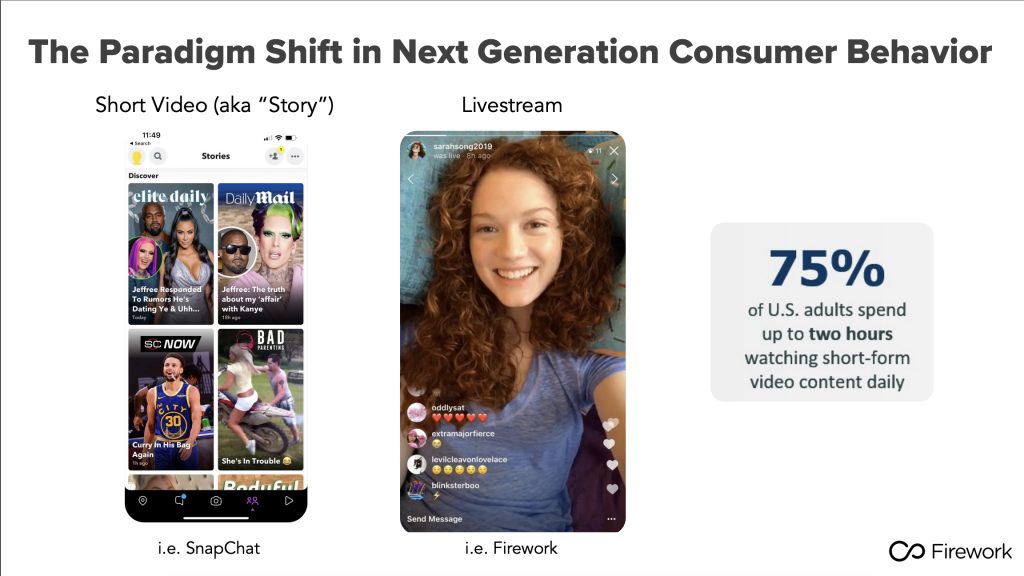 2. Market Slide
The market size is important to investors because it helps to determine if the industry they are considering is large enough for the startup to reach sufficient scale (and profitability) to generate a meaningful return for shareholders. For a relatively-new market such as video commerce, the best way to frame this slide is by explaining how many users or customers there are for the product/service and how this number is growing over time. 
That is exactly what the market slide in Firework's pitch deck does: at first sight, the slide may appear dull and uninteresting, but in reality, it provides investors with a lot of important numbers such as market size, growth rate, and near-future estimates. Adding some icons and charts could help spruce up the design of this slide, but the content is on-point: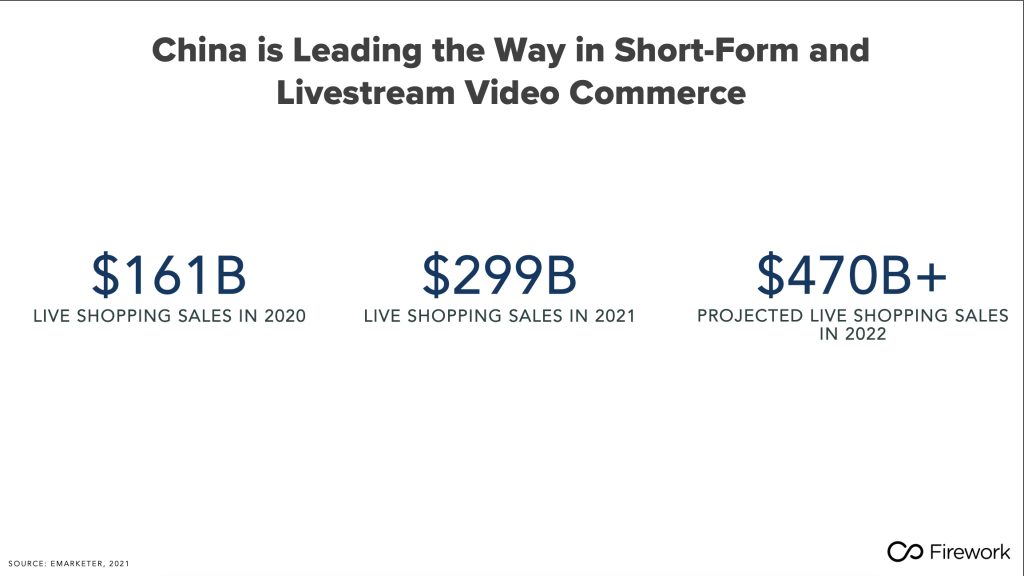 3. Team Slide
Successful pitches tell a story that includes two things: a compelling opportunity, and a reason to believe that you can execute and deliver on the opportunity. Ask any investor and they will tell you team slide is one of the most important slides as it tells them if the company can deliver on the opportunity. Team slides are all about creating trust between teams and potential investors. They should focus on the experience and explain why the investor should trust you with their funds.
Simply put, the team slide will answer "why this team" and Firework's answer is that their team has "Deep expertise in the retail industry''. Team slides usually consist of headshot photos, names, titles, and past experience; this is what we find in the Firework team slide. The Firework pitch deck does a great job of keeping the bios succinct: with a single line summarizing each individual's former role(s) and relevant expertise.
How-to create your own pitch deck like Firework
We hope you learned something from the Firework pitch deck, and that you are able to use these insights for your own business.  If you'd like to, you can bookmark it at bestpitchdeck.com/firework
Although it probably goes without saying that having a successful business (outside just their pitch deck) was integral to their success, it is critical for any startup to ensure your vision is portrayed properly. That's where crafting the perfect pitch deck comes essential: 
You might find our other resources on how-to create a pitch deck helpful, or benefit from using one of our expert-designed templates:
Our team has helped create decks that have closed over $100M+ in deals & funding for leading startups and even VC firms. You can leverage this experience and get a jumpstart on your pitch with one of our easy-to-use presentation templates, one-pagers, or financial models.
Every pitch requires a unique approach tailored to its audience. Our team of experts has created pitch decks for different industries, as well as funding stages:
Software Pitch Deck Template — You might be interested in the popular Software & SaaS Pitch Deck designed by our team of experts at VIP.graphics: cutting-edge slides based on decks that closed millions in deals & funding. This template is perfect for any business in the tech space: from software to services.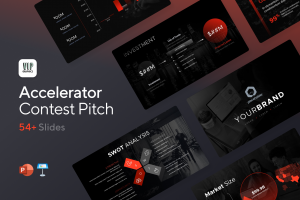 Accelerator Pitch Deck Template — The Accelerator Pitch Deck template was crafted for early-stage founders seeking to win funding &/or investment from pitch contests, accelerators, incubators, and angels or VC firms. Winning a pitch contest or being accepted to a prominent accelerator program requires a unique strategic approach to an investor pitch presentation.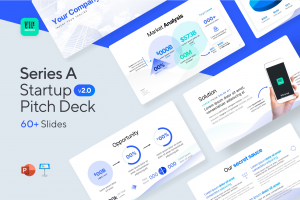 Series A Pitch Deck Template — A pitch deck template for startups and founders raising funding: Smart, actionable slides that work. This is a pitch deck template built specifically for startups, entrepreneurs and founders raising their first seed or Series A round of institutional capital.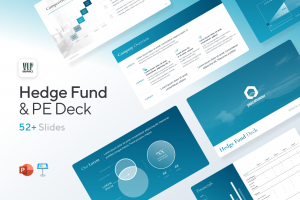 Mergers & Acquisitions Pitch Deck Template — Perfect Pitch Deck™ is a template crafted for later-stage businesses entering more sophisticated discussions such as mergers & acquisitions (M&A), late-stage investment (Series C+), or other partnerships & financing opportunities. Our team of experts created this presentation to empower founders to present with confidence to investment banks, private equity (PE) groups, and/or hedge funds (and vice versa).