GRUBBRR, headquartered in South Florida, is a self-ordering technology startup focusing on automating commerce through its award-winning line of hardware and software solutions. Primarily, the company creates software that runs kiosks and improves the whole shopping experience for customers, as well as an intelligent back office with everything needed to properly operate and manage restaurants.
Companies can use GRUBBRR to understand who their customers are, where they shop and engage, and deliver auto upsell depending on the behavior, eventually establishing loyalty throughout the company's brand.
"Our core belief at GRUBBRR is that the cashier is obsolete," Sam Zietz, the CEO of GRUBBRR said.
"When we were starting up, we were looking at other POS (Point of Sale) or kiosk systems and we asked ourselves: […] What we did was look to see where the world is going, where our society will be in 10 to years 20 from now regarding restaurants and ordering. The analogy I like to use is to think of the banking industry. […] Teller was replaced by a combination of ATMs and online banking. Now that didn't happen overnight, but it happened over a 5-to-15-year period. Gradually bank tellers disappeared." Zietz continued, "Well, we looked at that progression and said the same thing is going to happen to restaurants. Instead of building one iteration better on a Point-of-Sale technology, let's go-ahead to where the future is and take visionary operators with us."
In addition to Kiosks operating system, GRUBBRR's ecosystem includes kiosks hardware, smart lockers, kitchen display systems, order progress boards, digital menu signage, mobile ordering, POS, online ordering, and more.
GRUBBRR claims that restaurants using the company's technology can quickly increase sales without lifting a finger, thanks to its smart kiosk technology. According to the company, kiosks featuring automated upselling technologies can increase average ticket totals by as much as 40 to 50%.
GRUBBRR announced its collaboration with Samsung in June. Zietz aims to use this alliance to expand the company's global influence. He stated that Samsung was looking for a software solution to combine with their kiosks when its team was introduced to GRUBBRR and that Samsung's representatives informed Zietz that their software would shorten the go-to-market timetable by two years.
Patrick Laney, GRUBBRR's Chief Operations Officer wholeheartedly believes in the company's mission. "In the next ten years, I expect to walk into most fast food, retail, and grocers in the United States and transact on a Kiosk provided by GRUBBRR," said Laney. "I believe in Sam's vision for GRUBBRR, well-executed, there is no reason why GRUBBRR can't be as successful as Salesforce, Atlassian, or Hubspot. This is going to be super-stressful, but also super exciting."
Investors seem to agree with Laney, as the company announced $35 million in new capital, raised through an intellectual-property-based funding agreement with Aon, a consulting firm. It said it would use the funding to help increase its headcount.
Here's a look at the pitch deck that was used to raise $35M in funding for GRUBBRR:
Browse the exact example slides from the pitch deck that GRUBBRR used to secure $30 million in a round led by consulting firm Aon.
1. Opportunity Slide
Most founder understand that the best formula for investor pitch decks is to demonstrate that there is a clear problem, a vast market and that their team and solution are the right ones to take on the problem. While these are all important components of any pitch deck, but there is one crucial element that tends to be overlooked: the opportunity. The pitch deck must also explain what has shifted to create the opportunity that will allow the company to disrupt the market ("Why now?") and how this go-to-market strategy is defensible. Tge GRUBBRR pitcg deck's opportunity slide presents the company's core belief that the "cashier is obsolete". In the style of Steve Jobs / Apple's classic keynotes, this simple statement is the sole focus of the slide, in order to give this founding belief the attention it deserves.
2. Solution Slide
A good solution slide will tell investors about the solution the startup is proposing, as well as how the company will get people to use their product. This is important as this new solution may require people to change their current behavior by switching from an existing solution (very true in GRUBBRR's case). Investors would be keen to learn how the company intends to achieve this. In other words, the pitch deck has to explain how the startup will overcome the 'barrier to sell'.
GRUBBRR's solution slide is perfect in the sense it doesn't merely list features of the company's software and hardware solutions. Instead, the slide focuses on the bigger picture and shows how the company will "change commerce by eliminating traditional cashier'. The slide also argues that they will overcome the above-mentioned 'barrier to sell' by being accessible, affordable, and extensible. Of course, GRUBBRR doesn't forget to present images of the actual product with a couple of related statistics.
The slide's style is straightforward, with well-designed iconography, a 10-word average explanation of each main topic, and simple product photos. This demonstrates that you don't need to cram slides with information, and that simplicity yields greater outcomes.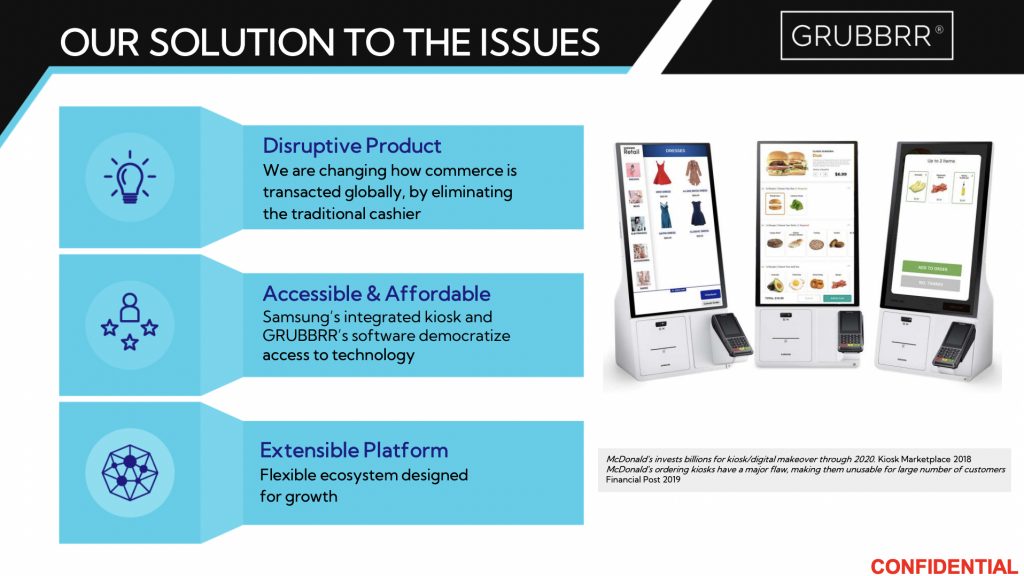 3. Team Slide
Investors are always looking for a strong and diverse management team with domain-specific competence. It is not uncommon for investors to recognize a team as extraordinary on its own and opt to invest regardless of the idea or company plan in early stage. This is generally based on the understanding that a robust team can navigate through many problems and opportunities, as well as change the path of the ship if necessary.
You want to play to you and your collaborator's strengths when creating the team slide. A compelling team slide only requires an avatar, title, and key past experience, which is exactly what we find in the GRUBBRR pitch deck.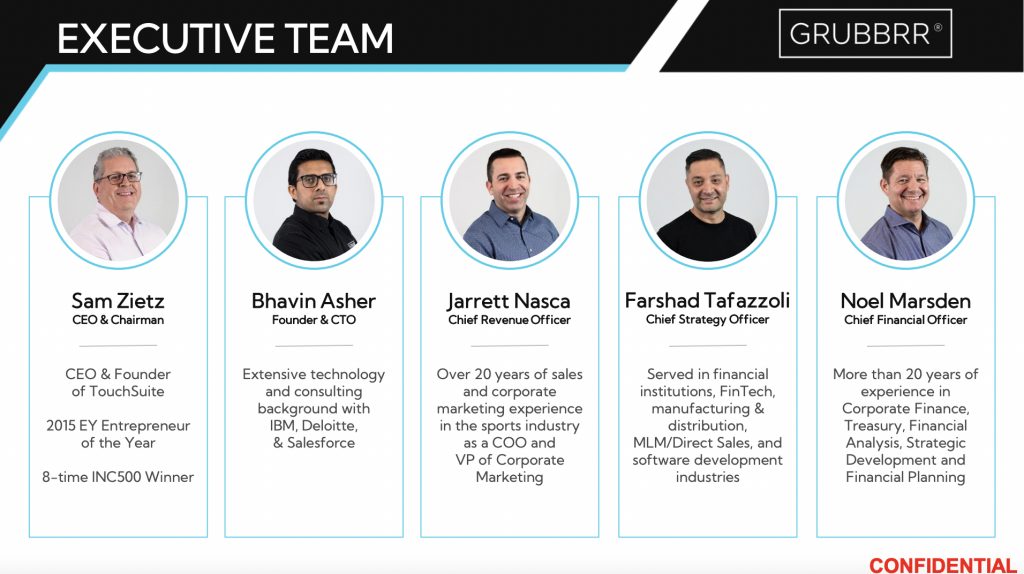 How-to create your own pitch deck like GRUBBRR
We hope you learned something from the GRUBBRR pitch deck, and that you are able to use these insights for your own business.  If you'd like to, you can bookmark it at bestpitchdeck.com/grubbrr
Although it probably goes without saying that having a successful business (outside just their pitch deck) was integral to their success, it is critical for any startup to ensure your vision is portrayed properly. That's where crafting the perfect pitch deck comes essential: 
You might find our other resources on how-to create a pitch deck helpful, or benefit from using one of our expert-designed templates:
Our team has helped create decks that have closed over $100M+ in deals & funding for leading startups and even VC firms. You can leverage this experience and get a jumpstart on your pitch with one of our easy-to-use presentation templates, one-pagers, or financial models.
Every pitch requires a unique approach tailored to its audience. Our team of experts has created pitch decks for different industries, as well as funding stages: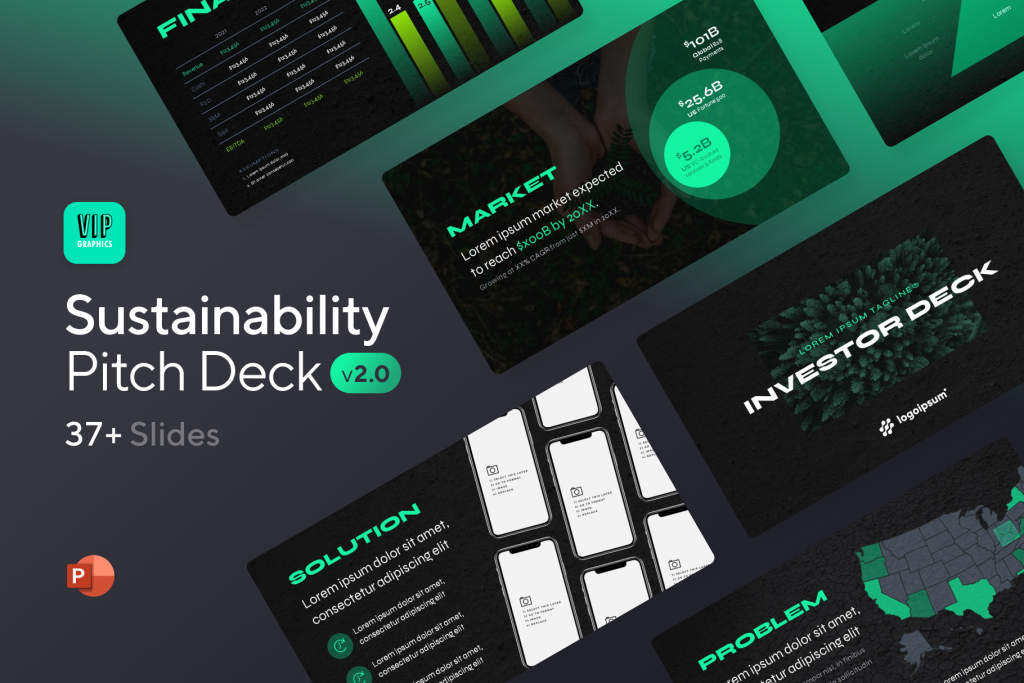 Sustainability Pitch Deck  — You might be interested in the all-new Sustainability Pitch Deck designed by our team of experts at VIP.graphics: cutting-edge slides based on decks that closed over $100M. This easy-to-edit PowerPoint template is perfect for any business in the sustainability industry (ie. recycling, eco-friendly suppliers, carbon offsetting, green services, & more).
Food & Beverage – Pitch Deck Template — You might be interested in the popular Food & Beverage Pitch Deck designed by our team at VIP.graphics: cutting-edge slides based on decks that closed millions in deals & investments for orgs of all sizes: from high-growth startups to Fortune 100 corporations. This easy-to-customize template for PowerPoint or Keynote offers you ready-made elements & all the essential slides to close funding & retail partnerships faster for your F&B or CPG brand!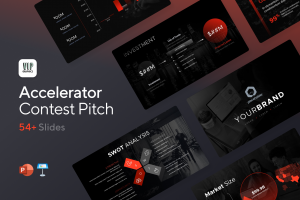 Accelerator Pitch Deck Template — The Accelerator Pitch Deck template was crafted for early-stage founders seeking to win funding &/or investment from pitch contests, accelerators, incubators, and angels or VC firms. Winning a pitch contest or being accepted to a prominent accelerator program requires a unique strategic approach to an investor pitch presentation.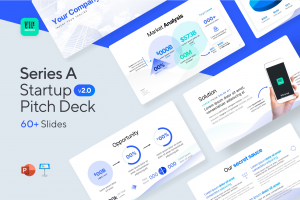 Series A Pitch Deck Template — A pitch deck template for startups and founders raising funding: Smart, actionable slides that work. This is a pitch deck template built specifically for startups, entrepreneurs and founders raising their first seed or Series A round of institutional capital.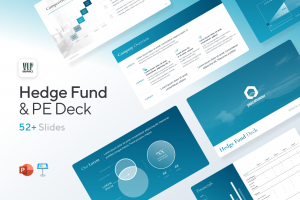 Mergers & Acquisitions Pitch Deck Template — Perfect Pitch Deck™ is a template crafted for later-stage businesses entering more sophisticated discussions such as mergers & acquisitions (M&A), late-stage investment (Series C+), or other partnerships & financing opportunities. Our team of experts created this presentation to empower founders to present with confidence to investment banks, private equity (PE) groups, and/or hedge funds (and vice versa).