A mashup of Pokémon, Tamagotchi, and CryptoKitties, Kryptomon is an NFT Play-and-Earn blockchain game that gives gamers an all-encompassing gaming universe with rich storytelling seen in classic AAA titles. Kryptomon aims to create the next evolution of crypto and Metaverse gaming by using blockchain, digital genetics, and location-based technologies.
The game takes place in the Kryptomon metaverse, where community members act as 'Trainers' for their own distinctive monsters known as Kryptomons, each of which is a wholly unique digital asset linked to an NFT.
Each Kryptomon has a unique yet adaptable genetic code made up of 38 randomized factors that govern all of these creatures' morphological and behavioral characteristics. They are capable of learning, falling sick, getting hungry, and protecting their trainers when out on an adventure in the physical world. In turn, trainers will have to care for, feed, and train their Kryptomon partners in order to grow and prepare for the battles ahead.
"Back in the good old days there were two main games that shaped the life of geeky 90's kids like most of us on the Kryptomon team: Pokémon and Tamagotchi; I still remember the first time my Tamagotchi hatched and asked for food, as well as the time I entered the Pokémon world. Both experiences were simply magic and I was hooked from that moment!", Umberto Canessa, who founded Kryptomon in April 2021 explained the origin of the game.
Kryptomon's progressive community growth has increased to about 500 thousand followers across its social feeds, sold its most expensive NFT egg valued at $49,700, and earned $13 million in NFT transactions in less than 5 months since its launch. Furthermore, the former CTO of Playstation has joined their advisory board.
Kryptomon stated that the company would be listed on the Bybit exchange. Soon, the exchange's global user base will be able to buy, sell, and trade KMON, the native token of Kryptomon that powers all in-game actions, including the Kryptomon NFT marketplace, where players may support their evolving NFT animals and purchase gameplay add-ons.
"Listing our token on Bybit is a really exciting step forward in growing our community on a global scale," said Canessa "Our game and metaverse are nothing without our community, and having our token listed on a renowned platform allows us to develop an even greater and more rewarding experience for the next generation of players while expanding our international community."
All of these positive developments have led to a $10 million Series A funding round led by NFX. Other investors in the round included casual game developer Playstudios, VC firm Griffin Gaming Partners, and the former CEO of Citigroup, Vikram Pandit.
"We are incredibly proud of this funding round which vastly exceeded our original funding goal of USD 8 million after the first stage of the game launch," said Canessa, "This support from NFX and our additional investors is a springboard to continue scaling our project to be an immersive world with truly unprecedented blockchain technology, helping us make the gaming universe and community we have dreamed of creating since childhood."
"Kryptomon has the potential to make an impressive mark on the Metaverse and the Play-and-Earn gaming ecosystem," explained Gigi Levy Weiss, General Partner at NFX. "NFX is proud to contribute to a project that prioritizes building communities and is on the forefront of re-inventing integration of real-world gameplay and digital assets."
Here's a look at the pitch deck that was used to raise $10M in funding for Kryptomon:
Browse the exact example slides from the pitch deck that Kryptomon used to secure $10 million in a round led by NFX.
1. Cover Slide
One of the most critical duties of any pitch deck is to capture the audience's attention right from the start. This will earn the founders a chance to delve into greater detail for the next ten to fifteen minutes. The cover slide (together with the problem and solution slides) is the first step in attracting the investor's attention: it is your company's first introduction to investors, as well as a tool for leaving a lasting impression on them. This is why developing a strong cover slide should be a top priority, demonstrating to your audience that you're prepared and eager to share.
Games are entertaining & visual; as is Kryptomon's cover slide. The first slide of their pitch deck is designed in the image of the startup and sets the tone for the rest of the pitch deck. Any cover slide should emphasize the company's branding by clearly displaying a logo and tagline, which is exactly what we see in the Kryptomon pitch deck's cover slide.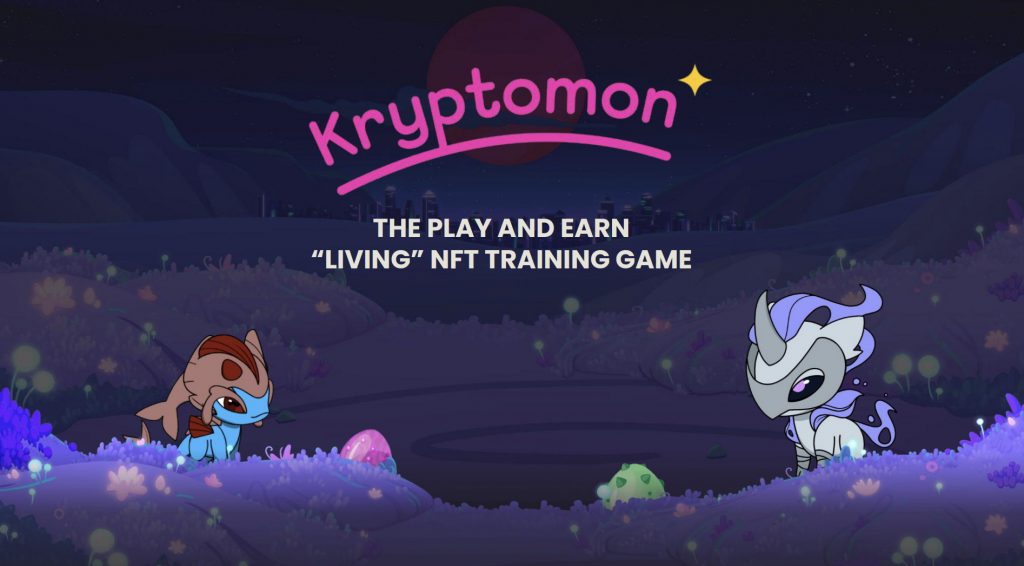 2. Traction Slide
Nowadays, most pitch decks (even for early-stage startups) contain a traction slide, because creating a Minimum Viable Product (MVP) is easier than ever. Investors now anticipate that founders will bootstrap their way to deploying the MVP and testing it in the market for validation/product-market fit. If a founder is unable to validate market demand before approaching investors, this reflects poorly on their ability to execute. Unless a founder has a strong pedigree, there's a low chance that merely an idea will lead to an investment (although there have been plenty of pre-revenue/pre-product deals in recent years).
Kryptomon has a strong community, as well as game traction. Because the founders recognize the value of traction, we can see several traction slides throughout the Kryptomon pitch deck. Each of thes slides display traction figures in an easy-to-understand manner, using charts and grids of key metrics.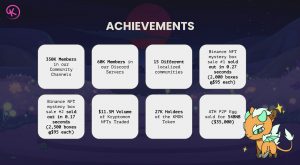 3. Team Slide
Many founders fail to realize that the team slide is one of the most important slides in any presentation and throw it in as an afterthought. Fortunately, this is not the case in the Kryptomon pitch deck: contrary to most investor presentations we see, Kryptomon has placed its team slide at the start of the pitch deck. According to many angel investors, this is the correct way to present your team. Matrix partner Dana Stalder explains, "We often find ourselves asking the founders to introduce the team after they've gone through a couple of pages and haven't put the team slide first. This is your opportunity to introduce yourself like you would at the beginning of any new relationship."
That said, one element is missing from the Kryptomon team slide: previous experience. Without prior experience, this is just a set of faces with names and titles unless the investors personally know the team. Geneally speaking, the purpose of leading with the team slide should be to impress investors with the pedigree and prior track record of the management group.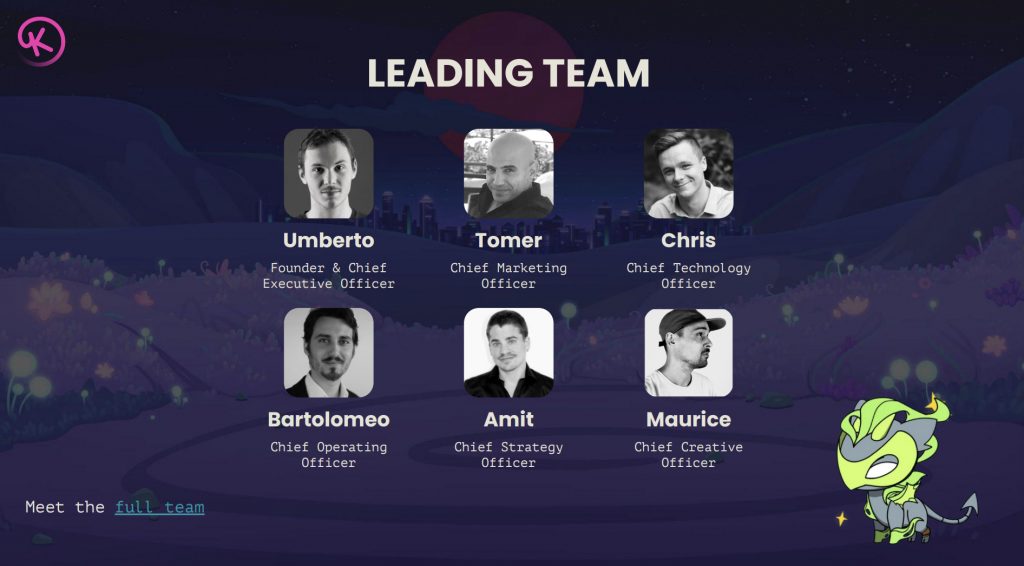 How-to create your own pitch deck like Kryptomon
We hope you learned something from the Kryptomon pitch deck, and that you are able to use these insights for your own business.  If you'd like to, you can bookmark it at bestpitchdeck.com/kryptomon
Although it probably goes without saying that having a successful business (outside just their pitch deck) was integral to their success, it is critical for any startup to ensure your vision is portrayed properly. That's where crafting the perfect pitch deck comes essential: 
You might find our other resources on how-to create a pitch deck helpful, or benefit from using one of our expert-designed templates:
Our team has helped create decks that have closed over $100M+ in deals & funding for leading startups and even VC firms. You can leverage this experience and get a jumpstart on your pitch with one of our easy-to-use presentation templates, one-pagers, or financial models.
Every pitch requires a unique approach tailored to its audience. Our team of experts has created pitch decks for different industries, as well as funding stages: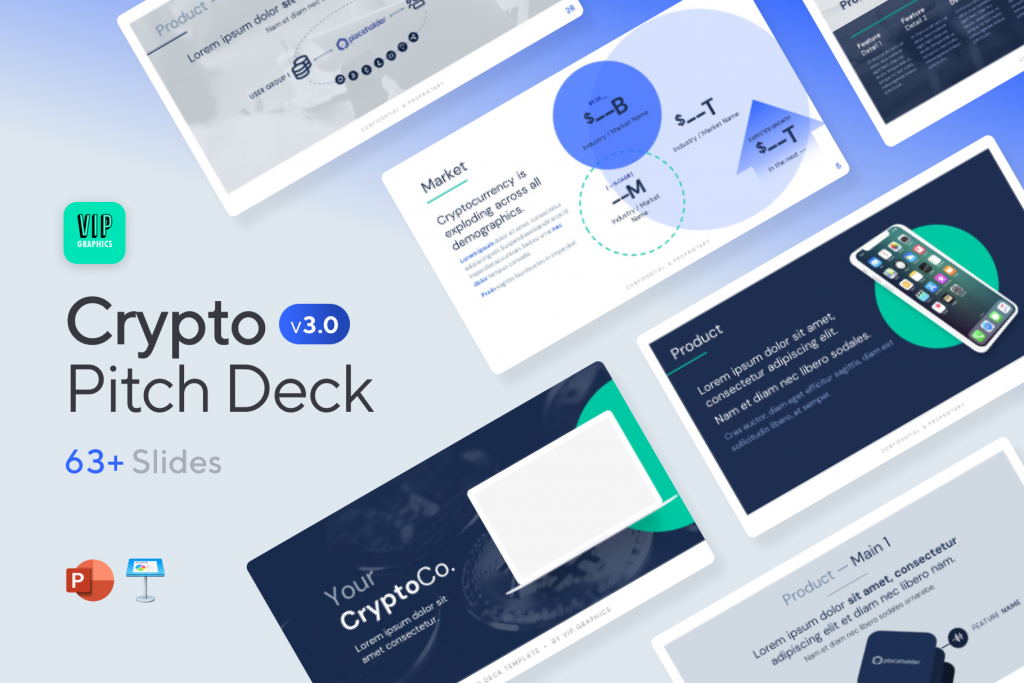 Crypto Pitch Deck Template — You might be interested in the popular Crypto & Blockchain Pitch Deck designed by our team of experts at VIP.graphics: cutting-edge slides based on decks that closed millions in deals & funding. This template is perfect for any business in the crypto space: from wallets & marketplaces, to dApps, DAOs, NFTs & more.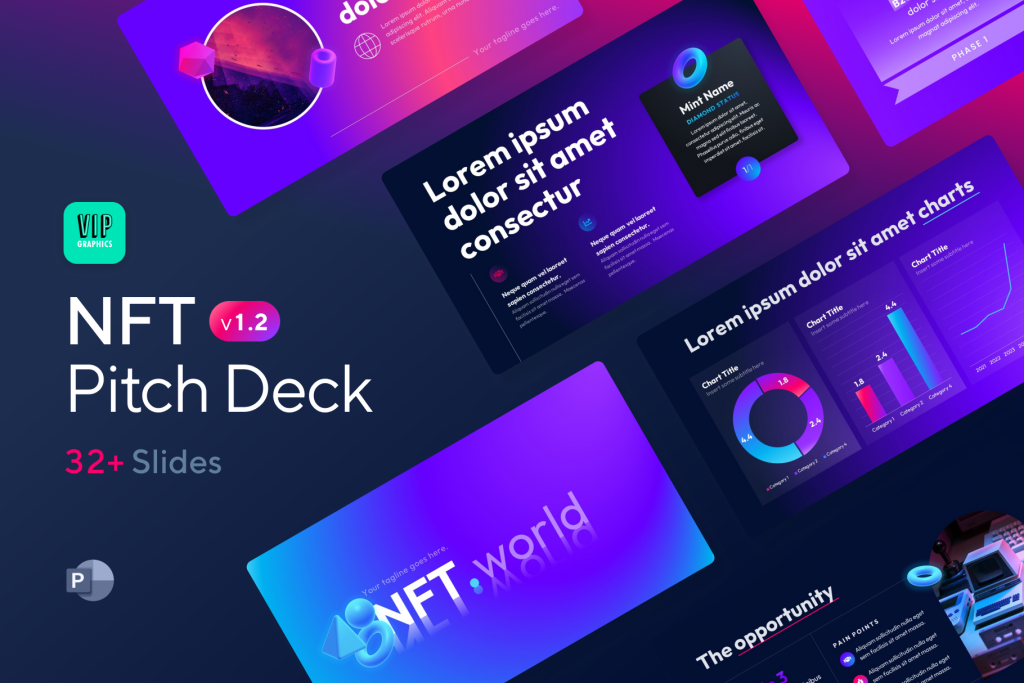 NFT Pitch Deck Template — You might be interested in the best-selling NFT Pitch Deck designed by our team at VIP.graphics: stunning slides built specifically for NFT and Web3 projects, designed by experts with a $100M+ track record. This easy-to-edit template offers you ready-made elements & all the essential slides to help make your NFT project a success.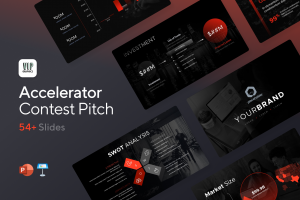 Accelerator Pitch Deck Template — The Accelerator Pitch Deck template was crafted for early-stage founders seeking to win funding &/or investment from pitch contests, accelerators, incubators, and angels or VC firms. Winning a pitch contest or being accepted to a prominent accelerator program requires a unique strategic approach to an investor pitch presentation.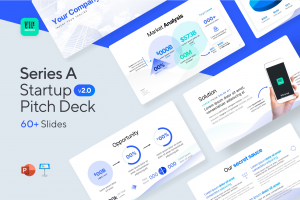 Series A Pitch Deck Template — A pitch deck template for startups and founders raising funding: Smart, actionable slides that work. This is a pitch deck template built specifically for startups, entrepreneurs and founders raising their first seed or Series A round of institutional capital.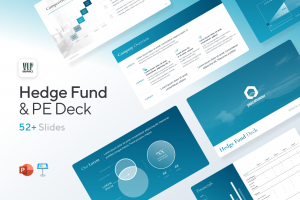 Mergers & Acquisitions Pitch Deck Template — Perfect Pitch Deck™ is a template crafted for later-stage businesses entering more sophisticated discussions such as mergers & acquisitions (M&A), late-stage investment (Series C+), or other partnerships & financing opportunities. Our team of experts created this presentation to empower founders to present with confidence to investment banks, private equity (PE) groups, and/or hedge funds (and vice versa).