Non-fungible tokens (NFTs) are blockchain-based cryptographic assets with unique identification codes and metadata that separate them from one another. They are representations of real-world objects such as art, music, in-game items, and videos. NFTs are bought and traded online, typically using cryptocurrency (such as Ethereum), and aim to represent individual identities, ownership, and more.
In 2021, NFTs burst into popularity with projects such as Cryptopunk, cryptokitties, and Bored Ape Yacht Club. These projects, however, have drawn criticism for their lack of artistic quality. Another critique is that many NFTs are minted by scammers who stole someone else's work for a quick payday.
OurSong is attempting to address these issues by giving grassroot creators, including musicians and artists, a more equitable way to generate digital creations, monetize their work, and build communities around them. By using OurSong anyone can turn stories, music, photography, and any kind of art into NFT, attach content and privileges to them and sell them.
"It's about encouraging creators to use NFTs as a membership pass," Terence Leong, one of the six co-founders said. "It's a new way of bringing people who support you or your superfans into your own communities."
The co-founders include 12-time Grammy winner John Legend, Twitch co-founder Kevin Lin, and Chris Lin, the founder of KKBOX.
OurSong's mobile app, which launched in Taiwan in early February, has more than 150,000 users. Users price their assets in OurSong dollar (OSD), the app's native token; the app is also compatible with Ethereum, Binance Chain, Thundercore, and in the coming days, Polygon.
"Imagine if you had a CD and it could update itself," Leong explained. "Imagine if you open up the sleeves and then two tickets fall out. You could text and talk to other people just holding that record. […] This idea of collecting, building community, and engaging with the community is actually really. I think it holds a lot of prospects for not just the music industry, but a lot of traditional content industries."
The emergence of NFTs has resulted in a flood of companies addressing various technological challenges that have plagued industries like music & entertainment. Other high-profile fundraising rounds in the space last year include Autograph ($170M), Chartmetric ($2M), and Yuga Labs ($450M). In fact, NFT-related startups alone raised almost $2.6 billion in 2021.
Now, OurSong has joined the list with a $7.5 million seed round led by Infinity Ventures Crypto and Animoca Brands, with participation from Cherubic Ventures, Circle Ventures, FBG Capital, Highstreet, HTC, Jump Trading, and North Island Ventures.
"We're focused on democratizing NFTs for the masses. This round of financing validates our approach and the success we've had in such a short time," said Chris Lin, co-founder, and CEO. "Since OurSong launched earlier this year, we've seen a community quickly grow on the platform as creators harness this technology to engage with their fans in new and unique ways."
Here's a look at the pitch deck that was used in to raise $7.5M in seed funding for OurSong:
Browse the exact example slides from the pitch deck that OurSong used to secure $7.5 million in a venture funding round led by Infinity Ventures Crypto and Animoca Brands.
1. Problem Slides
Each of OurSong's problem slides is constructed with a consistent two-part layout: a) title and b) explanatory examples. The concise, large, and bold titles catch the audience's attention and introduce the problems with the current music & NFT market in simple terms. The examples such as newspaper clippings and charts add clarity and explain the problem in further detail.
A problem slide should be simple, straightforward, and easy to understand: OurSong's pitch decks achieves just that.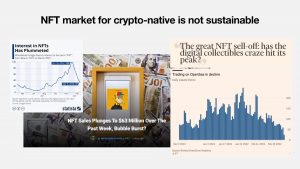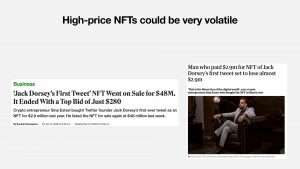 2. Team Slide
Investors rarely invest in startups solely on the basis of what they do, the product, or the business strategy. Although these things certainly do matter, savvy VCs are generally more interested in the team behind the operation, their experience, and their relevance to the subject matter — since these factors will ultimately determine the startup's likelihood of success. As a result, the team slide is often regarded as the most crucial slide in any pitch deck.
The simple yet effective team slide of OurSong's pitch deck includes headshot photos, names, titles, and past experience. Rather than bore the readers with long-winded bios, the slide condenses each individuals experience to a single line. The only possible improvement to this slide would be to replace the text under "Experience" with logos of past companies, since most of them are widely-recognized household names.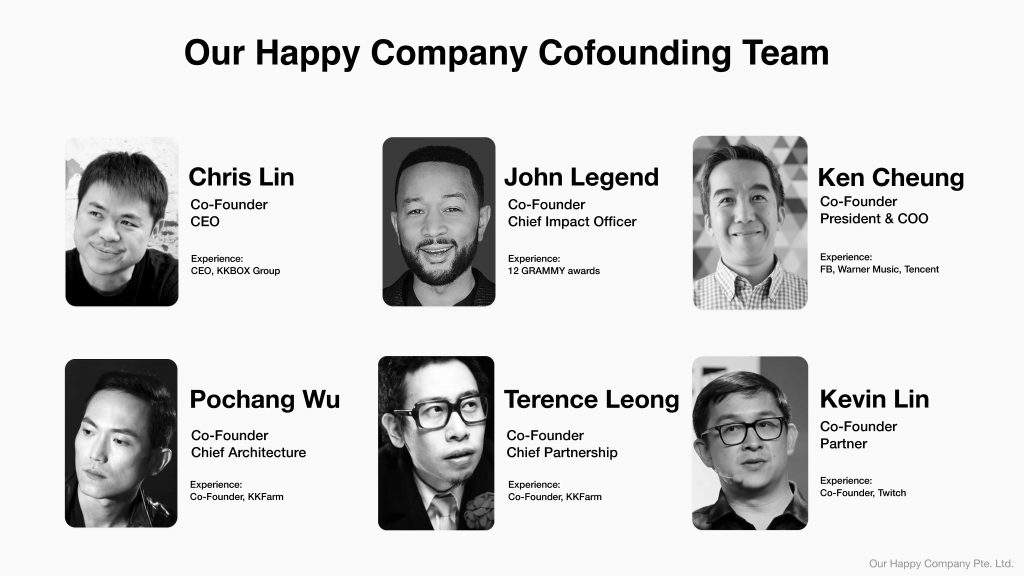 3. Market Slide
Common sense argues that if the market size is small, there is a significant likelihood that the business will soon run out of people to sell to. You may have the best product that solves the most niche problem but if there isn't adequate demand due to a limited target market, there is likely no potential for return for any investor.
OurSong's market slide explains the current and total addressable market with a visually enticing chart. The large, focal title sums up the key takeaways before you even have to look through the rest of the content. The slide also includes the company's tagline "NFT creation and trading for Everyone" in bright red color, reaffirming the startup's mission of turning the majority of Internet users into customers.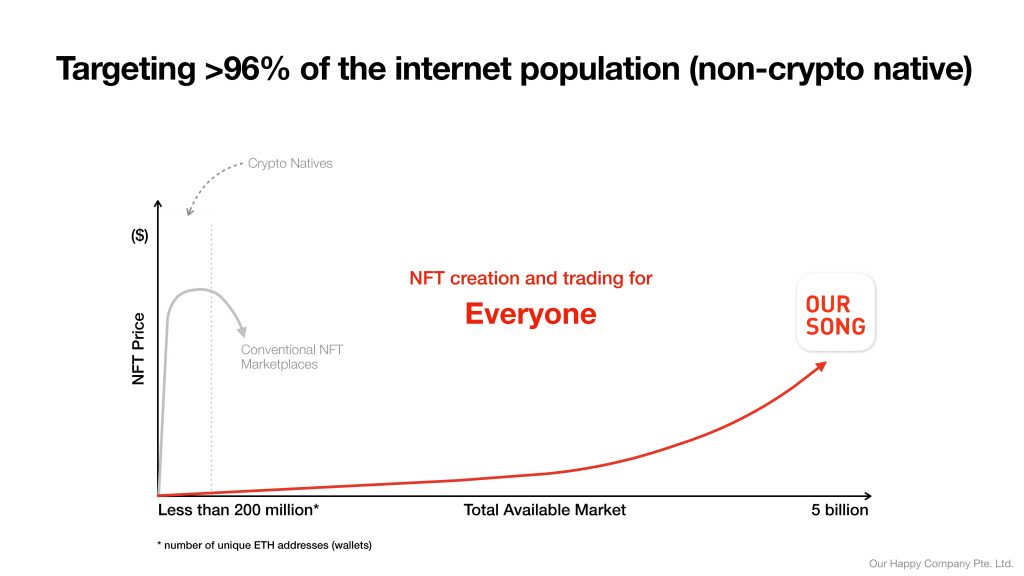 How-to create your own pitch deck like OurSong
We hope you learned something from the OurSong pitch deck, and that you are able to use these insights for your own business.  If you'd like to, you can bookmark it at bestpitchdeck.com/oursong
Although it probably goes without saying that having a successful business (outside just their pitch deck) was integral to their success, it is critical for any startup to ensure your vision is portrayed properly. That's where crafting the perfect pitch deck comes essential: 
You might find our other resources on how-to create a pitch deck helpful, or benefit from using one of our expert-designed templates:
Our team has helped create decks that have closed over $100M+ in deals & funding for leading startups and even VC firms. You can leverage this experience and get a jumpstart on your pitch with one of our easy-to-use presentation templates, one-pagers, or financial models.
Every pitch requires a unique approach tailored to its audience. Our team of experts has created pitch decks for different industries, as well as funding stages: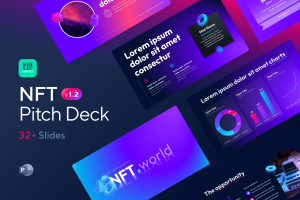 NFT Presentation Template — You might be interested in the popular NFT Pitch Deck designed by our team at VIP.graphics: cutting-edge slides based on decks that closed millions in deals & investments for orgs of all sizes: from high-growth startups to Fortune 100 corporations. This easy-to-customize template for PowerPoint offers you ready-made elements & all the essential slides to help your startup succeed.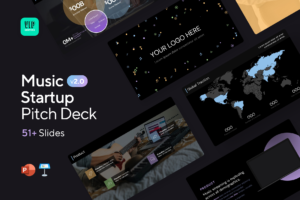 Music Pitch Deck Template — If you're building a music startup that doesn't involve NFTs, you might prefer the Music Pitch Deck. These professionally designed slides were created by experts that have helped closed over $100M in deals & funding. Download this easy-to-customize template to get a jumpstart on your investor presentation or pitch deck.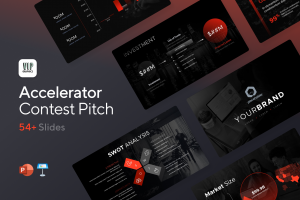 Accelerator Pitch Deck Template — The Accelerator Pitch Deck template was crafted for early-stage founders seeking to win funding &/or investment from pitch contests, accelerators, incubators, and angels or VC firms. Winning a pitch contest or being accepted to a prominent accelerator program requires a unique strategic approach to an investor pitch presentation.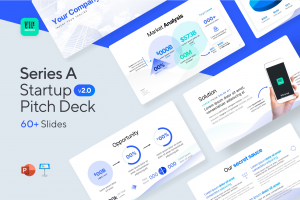 Series A Pitch Deck Template — A pitch deck template for startups and founders raising funding: Smart, actionable slides that work. This is a pitch deck template built specifically for startups, entrepreneurs and founders raising their first seed or Series A round of institutional capital.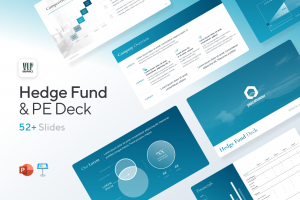 Mergers & Acquisitions Pitch Deck Template — Perfect Pitch Deck™ is a template crafted for later-stage businesses entering more sophisticated discussions such as mergers & acquisitions (M&A), late-stage investment (Series C+), or other partnerships & financing opportunities. Our team of experts created this presentation to empower founders to present with confidence to investment banks, private equity (PE) groups, and/or hedge funds (and vice versa).
Alternatively, feel free to browse our growing selection of pitch decks tailored for specific industries and businesses.