Headquartered in Brooklyn, New York, HowGood is a SaaS data platform with the world's largest food and personal care product sustainability database. The startup allows restaurants and grocery stores to track how sustainable their food is. With more than 33,000 ingredients, chemicals and materials assessed, HowGood helps leading brands, retailers and restaurants improve their environmental and social impact.
"Sustainability is no longer a 'nice to have' — it is a prerequisite in competing for consumer mindshare," said Alexander Gillett, CEO, and founder. "HowGood is making it possible for global brands to take a leadership position in a rapidly changing marketplace by putting powerful data into the hands of decision-makers in a way that is more accessible and actionable than anything else on the market."
In 2006, founders Alexander Gillett and Arthur Gillett were looking for data on sustainable food. While the information was available, it was highly fragmented and compartmentalized. Although a grower could track their own environmental impact (with some difficulty), there was no way to see how they compared to others without sourcing and picking through individual studies and research. 
"That's where the idea that the company came from, even people who have the right intention, it's hard for them to make the right choices," Gillett said. "The people who are actually making the decisions as to what's being purchased in terms of ingredients, or what's being bought, just aren't the same people who have the knowledge on greenhouse gases, different labor issues, or biodiversity,"
The company collects data from 550 partners, including governments, non-governmental organizations, certifications, and researchers, on 100 different criteria such as location, emissions, water usage, potential labor difficulties, pesticide use, and biodiversity.
HowGood operates a software subscription model and its customers include Walmart, Danone, Nestle, Chipotle, and Ahold Delhaize USA.
"I am very excited about Danone's partnership with HowGood. Developing an impact assessment tool for our products portfolio is raising the awareness of our product developers and brand teams, and is helping us drive the Food Revolution together. This holistic tool is critical to improve the sustainability impact of our brands."  Takoua Debeche, Chief Research & Innovation Officer, Danone North America
The company began slowly and did not obtain venture financing for seven years, but the need for sustainability data began to grow significantly. On September 17, 2014, HowGood closed a $2 million round of funding from participating investors including FirstMark Capital, Highline Venture Partners, Serious Change LP, Jake Lodwick, and Joanne Wilson.
After a $6 million funding Series A round in 2021, HowGood announced a $12.5 million Series B round in 2022 led by impact investor Titan Grove.
"It's an exciting time in the food industry as food brands, retailers, and suppliers across the globe are responding to the rise of the conscious consumer demand," said Jeffrey Tannenbaum, Founder of Titan Grove. "The global food system now accounts for more than one third of the world's greenhouse gas emissions, represents more than 70% of annual freshwater use, and employs more than a billion people. Through Latis, the food industry now has the much-needed tools and metrics to drive environmental resource efficiency and social impact. We are proud to support HowGood's talented and inspired team in their mission to positively transform the global food system."
Here's a look at the pitch deck that was used to raise $12.5M in funding for HowGood:
Browse the exact example slides from the pitch deck that HowGood used to secure $12.5 million in a round led by Titan Grove.
1. Traction Slide
When investing in any startup, investors aren't merely gambling — they are taking calculated risks, and traction help measure & mitigate this. Traction metrics demonstrate that your startup can generate continuously growth & success. Traction helps validate product-market fit, which signals to investors that you have a product that the market wants to buy.
HowGood was founded in 2006, and by 2022, investors want to see that it has achieved traction in the industry (and that this is scalable). Accordingly, the HowGood pitch deck includes a detailed traction slide with historical accomplishments in the form of real data. The slide also highlights HowGood's marquee clientele with a grid of logos — something that investors typically use to assess how effective you have been in establishing market leadership.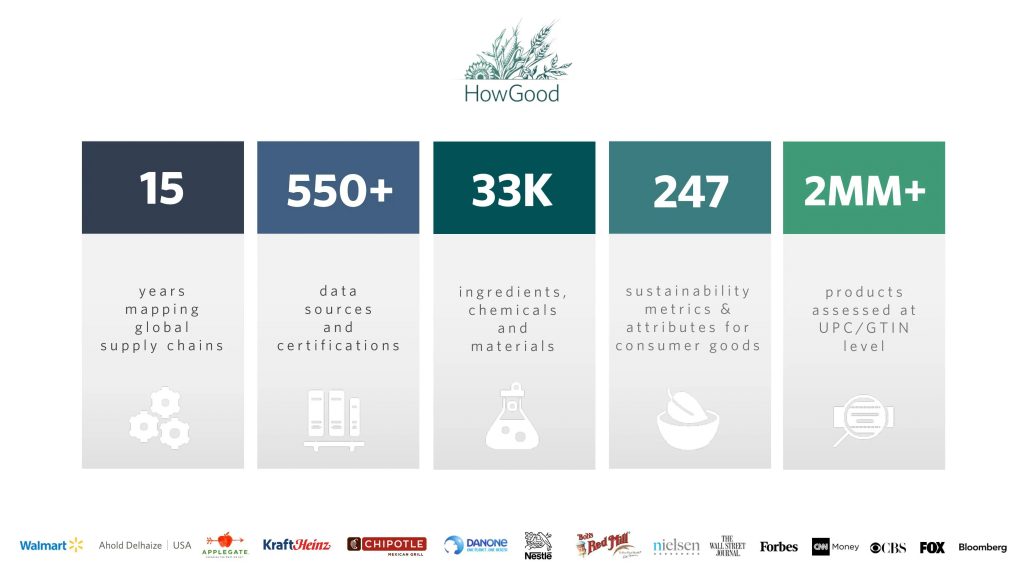 2. Market Slide
The market size is quite important for investors who want to optimize their return on investment. A large growing market indicates that the business has a lot of room to grow, similarly, a small market is a sign of tough competition and limited growth opportunity. Even a good idea in a small market will have natural growth/exit value constraints, which limits the types of investors who would be interested.
HowGood's market slide lists Total Addressable Market (TAM) numbers for various segments that they operate within. TAM is the overall revenue opportunity that is available to a product or service. In the slide, these numbers are provided for two different HowGood services: Impact platform and Impact data.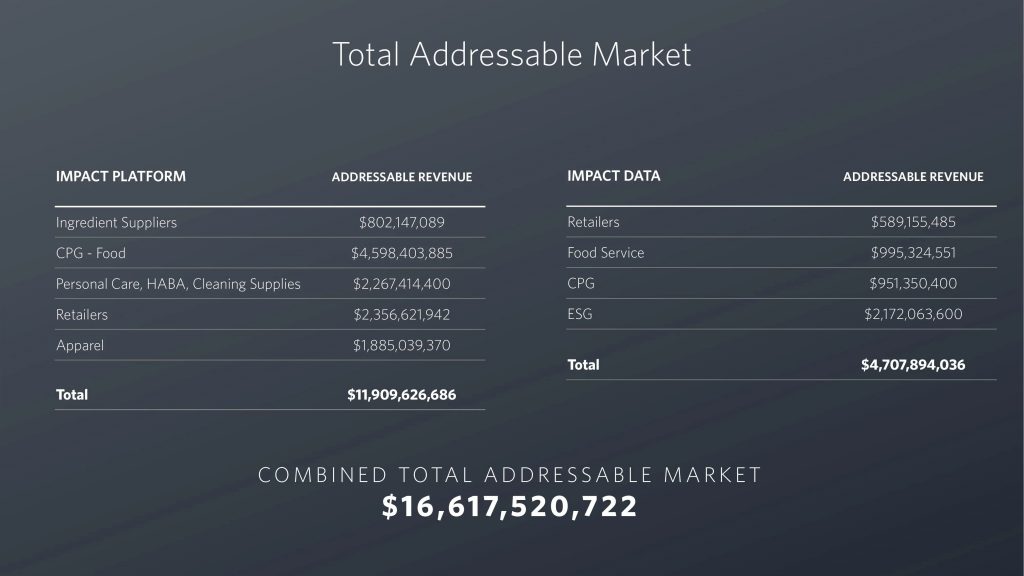 3. Product Slide
A strong pitch deck, rather than presenting a list of product features, paints a picture of how it works. Effective product slides should focus on what life is like for a consumer that starts using your product to do things differently: emphasizing value proposition & user benefits, rather than features & technical capabilities.
HowGood's pitch deck includes a number of product slides that explain various product services and how businesses can utilize those services to "develop, produce, and market sustainable products." Investors do not want to read a wall of text, thus the slides are short on text, with a primary title, sub-heading, a handful of essential bullet points, and product photographs as the largest visual element & focal point of each slide.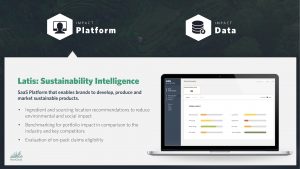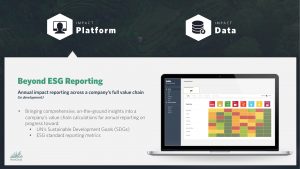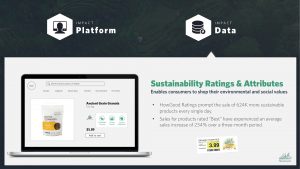 How-to create your own pitch deck like HowGood
We hope you learned something from the HowGood pitch deck, and that you are able to use these insights for your own business.  If you'd like to, you can bookmark it at bestpitchdeck.com/howgood
Although it probably goes without saying that having a successful business (outside just their pitch deck) was integral to their success, it is critical for any startup to ensure your vision is portrayed properly. That's where crafting the perfect pitch deck comes essential: 
You might find our other resources on how-to create a pitch deck helpful, or benefit from using one of our expert-designed templates:
Our team has helped create decks that have closed over $100M+ in deals & funding for leading startups and even VC firms. You can leverage this experience and get a jumpstart on your pitch with one of our easy-to-use presentation templates, one-pagers, or financial models.
Every pitch requires a unique approach tailored to its audience. Our team of experts has created pitch decks for different industries, as well as funding stages: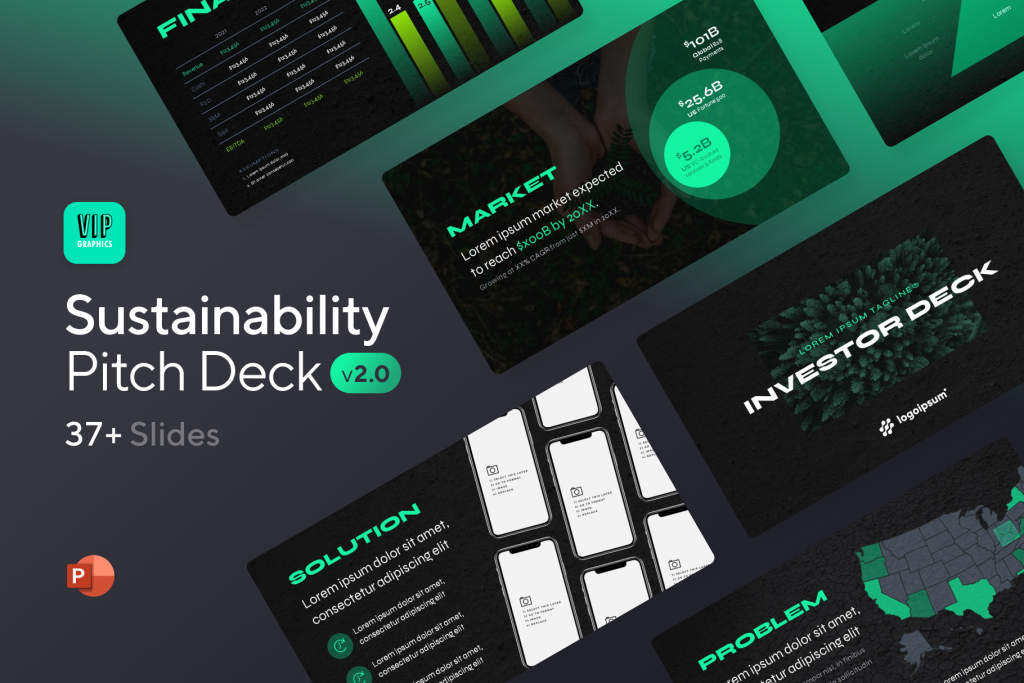 Sustainability Pitch Deck  — You might be interested in the all-new Sustainability Pitch Deck designed by our team of experts at VIP.graphics: cutting-edge slides based on decks that closed over $100M. This easy-to-edit PowerPoint template is perfect for any business in the sustainability industry (ie. recycling, eco-friendly suppliers, carbon offsetting, green services, & more).
Food & Beverage – Pitch Deck Template — You might be interested in the popular Food & Beverage Pitch Deck designed by our team at VIP.graphics: cutting-edge slides based on decks that closed millions in deals & investments for orgs of all sizes: from high-growth startups to Fortune 100 corporations. This easy-to-customize template for PowerPoint or Keynote offers you ready-made elements & all the essential slides to close funding & retail partnerships faster for your F&B or CPG brand!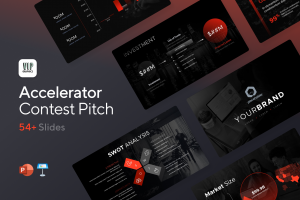 Accelerator Pitch Deck Template — The Accelerator Pitch Deck template was crafted for early-stage founders seeking to win funding &/or investment from pitch contests, accelerators, incubators, and angels or VC firms. Winning a pitch contest or being accepted to a prominent accelerator program requires a unique strategic approach to an investor pitch presentation.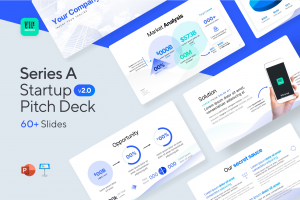 Series A Pitch Deck Template — A pitch deck template for startups and founders raising funding: Smart, actionable slides that work. This is a pitch deck template built specifically for startups, entrepreneurs and founders raising their first seed or Series A round of institutional capital.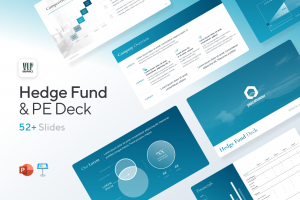 Mergers & Acquisitions Pitch Deck Template — Perfect Pitch Deck™ is a template crafted for later-stage businesses entering more sophisticated discussions such as mergers & acquisitions (M&A), late-stage investment (Series C+), or other partnerships & financing opportunities. Our team of experts created this presentation to empower founders to present with confidence to investment banks, private equity (PE) groups, and/or hedge funds (and vice versa).