Business Model Slide
Learn how to build a winning business model slide for your pitch deck with this step-by-step guide.
Investors are universally looking for startups that make money. Since venture funds operate on power laws, they are generally seeking to invest in startups that can reach a billion-dollar valuation (often referred to as "unicorns"). A robust business model is the heart of such success stories.
The business model slide will define how your company will generate revenue in simple terms. Often, pitch decks leverage flowcharts and pricing charts to explain their business model. For early-stage startups that may not have decided on their pricing, naming a range or an average (ie. average customer value, or ACV) should provide investors with sufficient detail.
Instructions
How to create a business model slide for your pitch deck
Follow along with this brief guide for what you should include in your pitch deck's business model slide: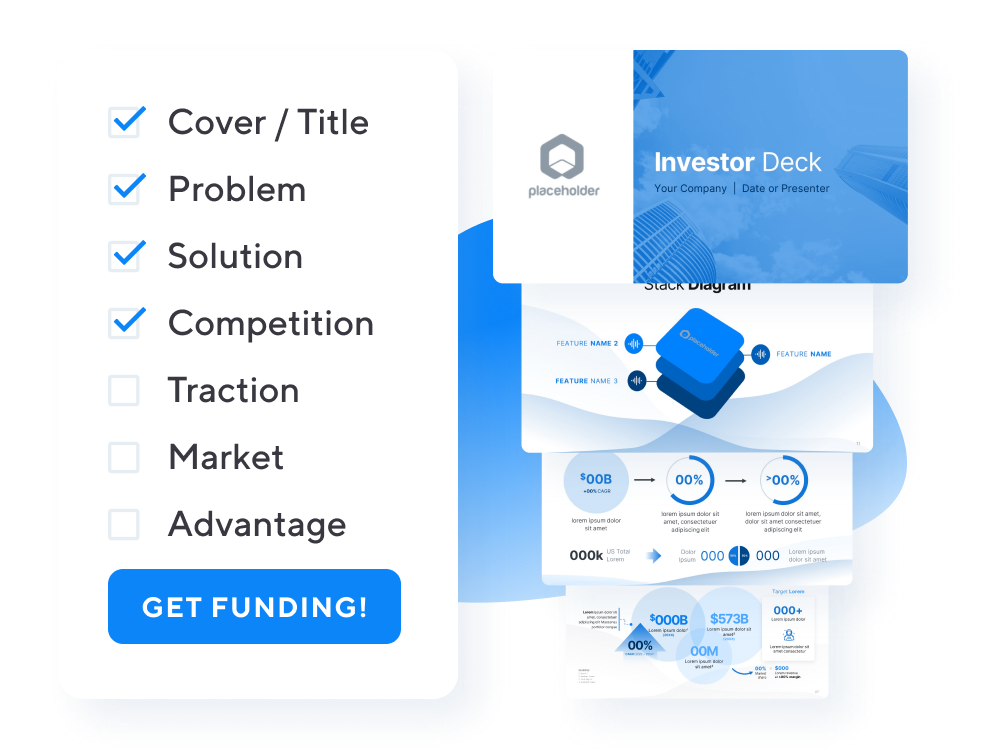 1. Content of the business model slide
Breakdown of the core products, services or revenue streams you sell
Corresponding target customer segments for each product line
Core value proposition of your offering(s)
Pricing: how much you earn (per unit / per month / etc.) from said offering(s)
The path to attain &/or maintain profitability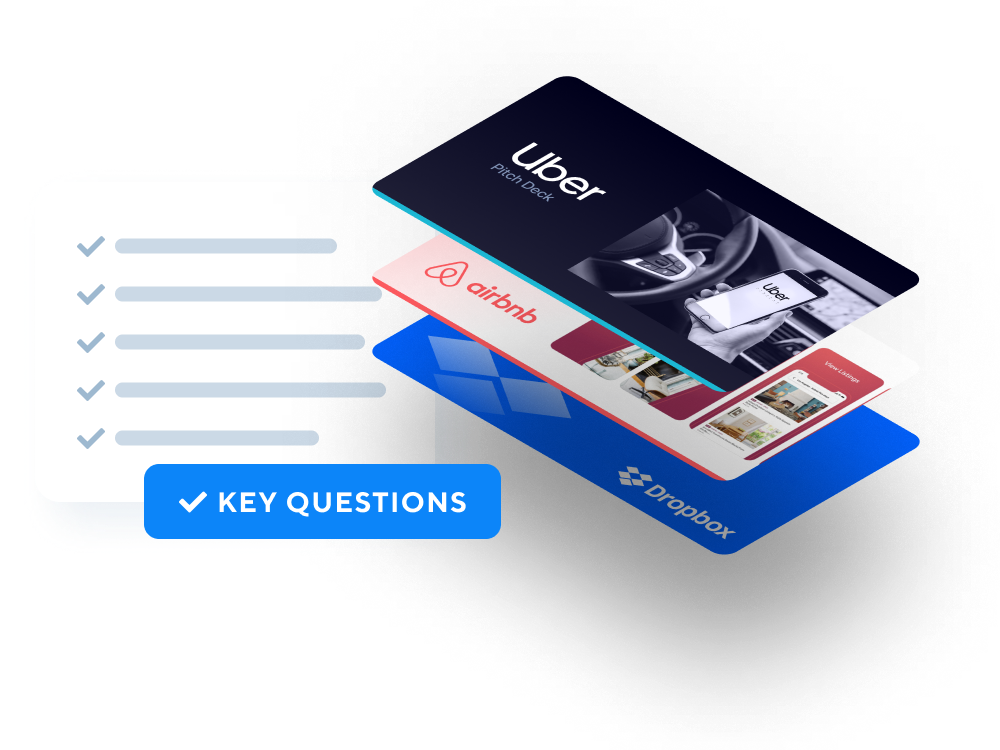 2. Questions the business model slide should address
What are the core products, services or revenue streams you sell?
What is the core value proposition of your offering(s)?
What is your pricing? How much will you earn from your offering(s)?
Who are the target customers for each of these product lines?
How much does it cost you to sell your goods or services?
How will your business attain & maintain profitability?
What is your sales/distribution model? How will customers find the company?
How does pricing compare to the competition?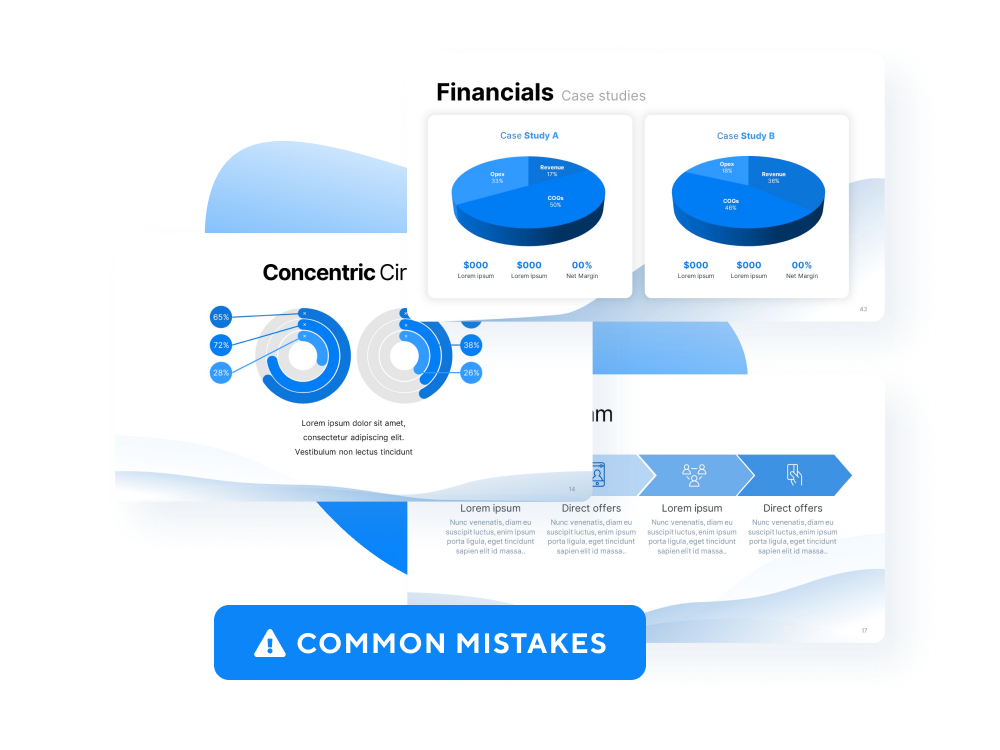 3. Common business model slide blunders
Failing to include concrete dollar figures for unit pricing
Glazing over cost of sales or cost of goods sold (COGs)
Ignoring how your prices compare to the market / status quo
Skipping over sales & distribution (how you acquire customers)
Painting "pie-in-the-sky" (overly optimistic) numbers
Overcomplicating by stating too many potential revenue streams or long-term product lines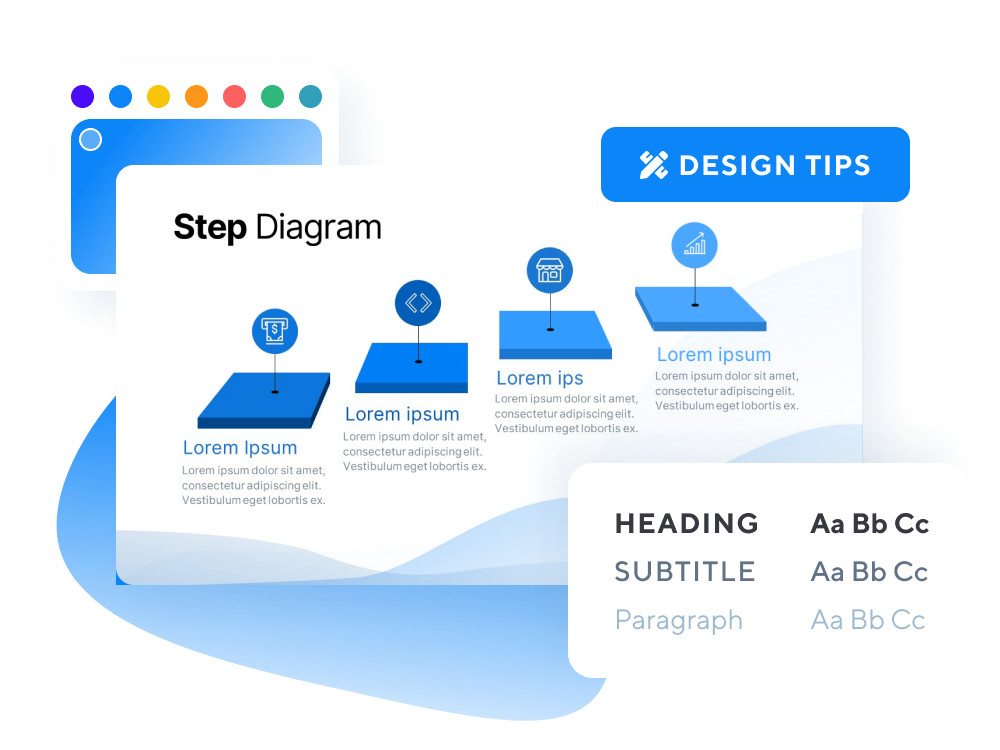 4. Design tips for business model slides
Leverage flowcharts & graphs to visualize your business model
Avoid boring pricing tables and feature lists: speak to your investor, not consumers
Consider using ranges & averages instead of fixed price points
Use typography to guide the eye (ie. large font size for prices, small feature checklists)
Choose clear, readable fonts and colors
Keep it concise & to-the-point (see Guy Kawasaki's 10/20/30 rule)
Inspiration from the experts
Example pitch deck business model slides for Airbnb, Uber, Bolt & more
An effective business model slide should present how your startup earns revenue in straightforward terms. Early-stage founders often get too drawn into the technology & product and neglect to sufficiently flesh out this slide. The business model slide should not only cover pricing, but also cost of goods sold, sales/distribution, target customer segments, and savings relative to competitors.
Below are some examples of winning business model slides from pitch decks for household names like Airbnb, Uber, and Sequoia Capital:
Ready to build your pitch deck?
Build your investor presentation with the pitch deck template created by the experts behind Fortune 100 companies & Y-Combinator alums – trusted by hundreds of founders.
Download Now