Vangst, a six-year-old Denver-based company that matches short-term and full-time workers with employment openings at cannabis companies across the country, announced the completion of its $19 million Series B financing round in January 2022. Level One Fund led the round, which included existing investors such as Lerer Hippeau and Casa Verde Capital, as well as new investors such as L2 Ventures and Delta Emerald Ventures.
Similar investing rounds have been announced in the vertical labor marketplaces that focus on a single industry, such as nursing or hospitality. For example, in November of last year, Trusted Health, a healthcare staffing platform, raised $149 million in funding. Seasoned, a restaurant staffing platform, closed on about $19 million around the same time.
The primary driver of the emergence of vertical labor marketplaces is the need to fill job openings quickly and efficiently. "Every single year this [cannabis] industry has continued to create jobs," Karson Humiston, the founder of Vangst, told in an interview. "We've had to figure out the best and most effective way to fill them."
Green Thumb Industries, Dutchie, and Holistic Industries are just a few of the 1,200 cannabis companies Vangst works with. The platform simplifies the hiring process by connecting cannabis businesses across the country with full-time employees as well as vetted, credentialed W2 on-demand gig workers. Since the start of its gig product offering in 2018, Vangst has filled over 150,000 part-time jobs as the first and only gig platform in the cannabis industry. Karson Humiston describes the company as "the hiring platform of the cannabis industry" and according to internal company data, 80% of cannabis businesses use Vangst to hire personnel.
Chances are you are most interested in the pitch deck that was used in the Series B round, so let's take a look into that!
Browse the exact example slides from the pitch deck that Vangst used to secure $19 million.
1. Problem Slide
We've seen hundreds of pitch decks that have secured funding, and nearly every single one has a problem slide that details the problems their target demographic experiences. Successful pitch decks do an excellent job of simplifying the problem in relatable terms for any audience. Assume you have no prior experience with the cannabis industry's employment process or the challenges that come with it. After looking at the Vangst pitch deck's problem slide, you'll have a fairly clear idea of the issues facing cannabis hiring: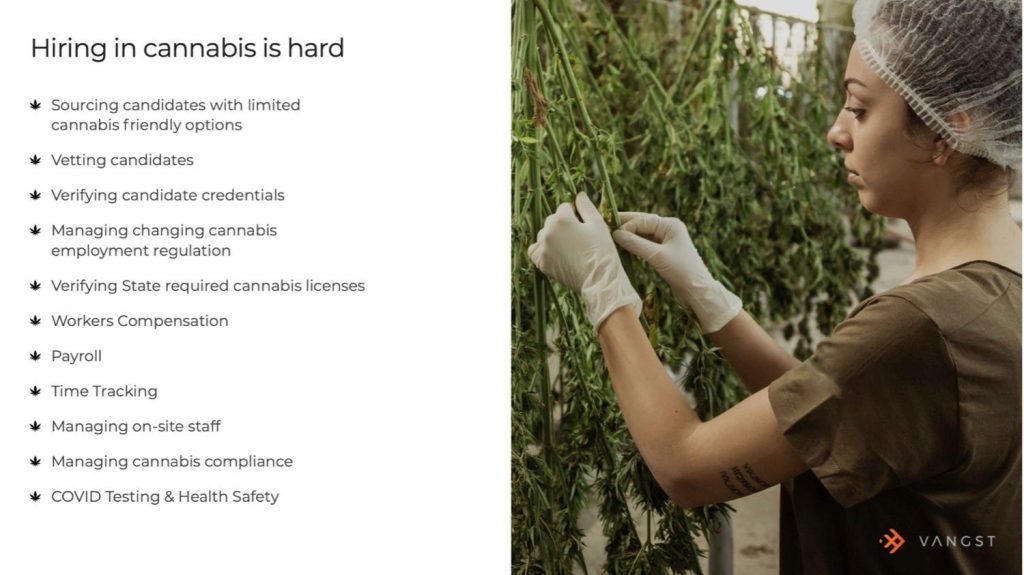 The use of bullet points in the problem slide effectively draws the audience's attention to vital information while also improving the reader's ability to scan information quickly. This slide also exemplifies how to use contextually-relevant visuals without relying on superfluous imagery — to keep the focus on the key text, the only images used are marijuana leaf icons for bullets and a stock photo of cannabis cultivation.
2. Market Slide
Series B rounds are all about pushing businesses past the development stage and into the next phase. Market data become even more essential as the size of the market will determine the business's destiny at large-scale.
The market slide of the Vangst pitch deck is clean, straightforward, and effective. With two simple visuals that are quick & easy to scan, we have a high-level understanding of both a) the total addressable market and b) the growth rate of this market opportunity.
"Series B is a lot more questions around go-to-market strategy and sales metrics. As we pour more fuel on the fire, can we really take this to the next level?" Humiston explains.
3. Team Slide
The team slide, according to a recent study, is one of the most critical slides in any pitch deck. Without it, any investor pitch deck is sure to fall flat.
"Why is your leadership team ready to take this to the next level? At the end of the day, businesses are people, and investors are investing in you and the team," Humiston said. Regardless of the scope of the market, product, and roadmap, the success of any business ultimately boils down to the execution ability of the people at the helm.
Although team slides are significant, they do not require a complex design: they generally comprise the team members' names, titles, bios, and sometimes a logo or headshot. Vangst's team slide follows this formula, highlighting the strengths and abilities of their team with a simple design focused on names, prior experience, and headshots. Additionally, the slide includes logos of their marquee investors to demonstrate this is highly-vetted startup.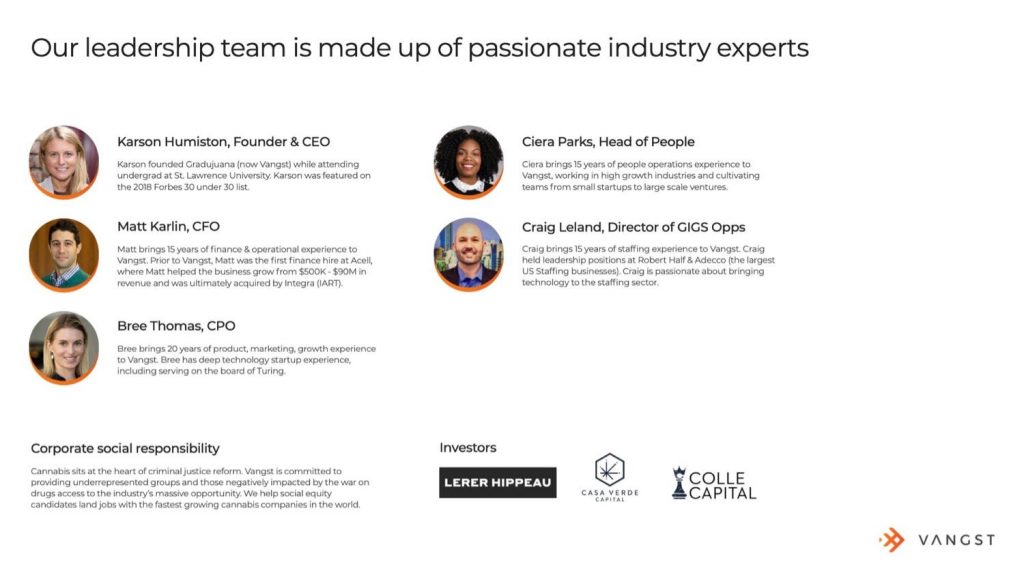 How-to create your own pitch deck like Vangst
Hopefully, you found this article to be enlightening — perhaps it has inspired you to develop your own pitch deck. If you'd like to, you can bookmark all the slides at bestpitchdeck.com/vangst
With over 1200 enterprise customers and a prominent position in the cannabis labour market, Vangst was a no-brainer for investors. However, a well-crafted presentation deck was required to guarantee that their vision was effectively represented. That's why preparing the perfect pitch deck is so essential: 
You might find our other resources on how-to create a pitch deck helpful, or benefit from using one of our expert-designed templates:
Our team has helped create decks that have closed over $100M+ in deals & funding for leading startups and even VC firms. You can leverage this experience and get a jumpstart on your pitch with one of our easy-to-use presentation templates, one-pagers, or financial models.
Every pitch requires a unique approach tailored to its audience. Our team of experts have created pitch decks for different industries, as well as funding stages: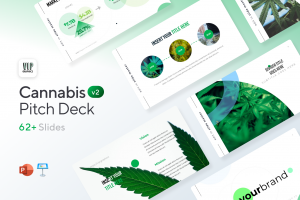 Cannabis Pitch Deck Template — You might be interested in the popular Cannabis Pitch Deck Template designed by our team at VIP.graphics: With this creative pitch deck template, you can easily create an awesome, professional-quality pitch deck for any cannabis business idea or hemp or CBD product, service, platform – or any other industry that needs a customizable PowerPoint and Keynote presentation. Just open it in PowerPoint or Keynote and start editing.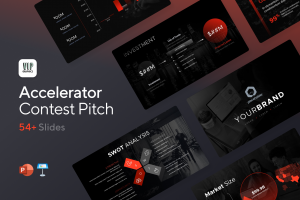 Accelerator Pitch Deck Template — The Accelerator Pitch Deck template was crafted for early-stage founders seeking to win funding &/or investment from pitch contests, accelerators, incubators, and angels or VC firms. Winning a pitch contest or being accepted to a prominent accelerator program requires a unique strategic approach to an investor pitch presentation.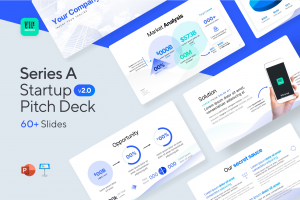 Series A Pitch Deck Template — A pitch deck template for startups and founders raising funding: Smart, actionable slides that work. This is a pitch deck template built specifically for startups, entrepreneurs and founders raising their first seed or Series A round of institutional capital.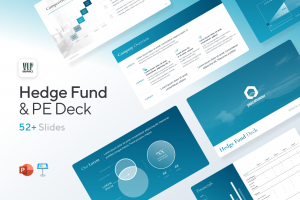 Mergers & Acquisitions Pitch Deck Template — Perfect Pitch Deck™ is a template crafted for later-stage businesses entering more sophisticated discussions such as mergers & acquisitions (M&A), late-stage investment (Series C+), or other partnerships & financing opportunities. Our team of experts created this presentation to empower founders to present with confidence to investment banks, private equity (PE) groups, and/or hedge funds (and vice versa).
Alternatively, feel free to browse our growing selection of pitch decks tailored for specific industries and businesses.