Yuga Labs, the company that created the wildly popular Bored Ape Yacht Club NFT collection, is hoping to make hundreds of millions of dollars by selling off virtual plots of land. According to a leaked pitch deck obtained by The Block, the company also plans to launch a sweeping new metaverse initiative, as well as its own token.
Yuga's revenue last year reached a whopping $127 million, a figure it anticipates will reach $455 million by 2022 — largely from the sale of virtual land.
This leak comes after a flurry of activity in the blue-chip corner of the NFT sector: most notably, Yuga Labs announced the acquisition of the CryptoPunks and Meebits NFT projects' intellectual property from Larva Labs just days prior. As of today, Yuga Labs owns two of the most valuable NFT projects on the market: BAYC and CryptoPunks projects have a combined trading volume of more than US$3 billion.
That said, BAYC's co-founder Garga rebuffed the pitch deck in the project's Discord, writing "That's an old, outdated pitch deck and hilariously a version that neither Gordon nor I ever saw," Garga wrote. "There are a lot of things in there that have already changed, and plenty more things that will change because f*ck doing expected things."
Nevertheless, this pitch deck offers an inside look at the future of the largest and most successful NFT project to-date. This 90-slide presentation was leaked just before Yuga Labs announced a $450M round from Andreesen Horowitz, at a reported $4B valuation .
Browse this leaked 90-slide pitch deck for Yuga Labs, the founders of Bored Ape Yacht Club:
1. Team Slide
Investors value amazing people just as much as great ideas. Introducing your founding team is an integral part of your investor presentation, as this helps investors understand your execution risk and qualifying expertise.
Team slides usually include headshots of team members with their title/designation, along with a short description of their role in the business and experience. Even teams that operate pseudonymously can benefit from a team slide, as exemplified in the Yuga Labs pitch deck. The Yuga team slide showcases the relevant experience for each team member, with their Bored Ape image in lieu of the traditional headshot.

2. Traction Slide
The easiest way to convince potential investors that you're on a fast-moving train (which they may miss if they don't act quickly) is to demonstrate traction. You should emphasize strong engagement, growth, and unit economics on the traction slide.
The Yuga Labs pitch deck spends several slides demonstrating their enormous traction — and with good reason, they are after all the creators of the most popular and valuable NFT collection of all-time. They use "by-the-numbers" summaries with a consistent typographic approach to highlight the key metrics of their success across channels: from socials (ie. Discord, Twitter, Instagram), to events (ie. Ape Fest, BAYC Treasure Hunt):

3. Financials Slide
Making a compelling pitch for funding for your startup requires robust financial projections. When vetting potential portfolio companies, investors are often most interested in the financial plan behind the startup. Having a financial slide in a pitch deck demonstrates that the founders have a clear understanding of their startup's growth model and expenses.
Using charts & diagrams makes it easy for your audience to visually comprehend the data. The Yuga Labs deck dives deep into their financials, with separate slides for Year-over-Year (YoY) growth, monthly revenue before taxes, as well as breakdown of revenue by channel. The company reportedly earned $127 million last year and expects to reach $455 million in net revenue in the year 2022.

How-to create your own pitch deck like Yuga Labs
We hope you learned something from Yuga Labs pitch deck, and you are able to use these insights for your own business.  If you'd like to, you can bookmark it at bestpitchdeck.com/yuga-labs
Although it probably goes without saying that having a successful business (outside just their pitch deck) was integral to their success, it is critical for any startup to ensure your vision is portrayed properly. That's where crafting the perfect pitch deck comes essential: 
You might find our other resources on how-to create a pitch deck helpful, or benefit from using one of our expert-designed templates:
Our team has helped create decks that have closed over $100M+ in deals & funding for leading startups and even VC firms. You can leverage this experience and get a jumpstart on your pitch with one of our easy-to-use presentation templates, one-pagers, or financial models.
Every pitch requires a unique approach tailored to its audience. Our team of experts have created pitch decks for different industries, as well as funding stages: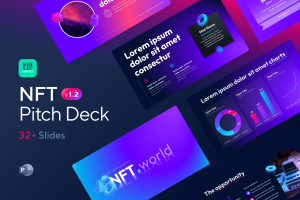 NFT Pitch Deck Template — You might be interested in the all-new NFT Presentation Template designed by our team at VIP.graphics: cutting-edge slides based on decks that closed millions in deals & investments, built specifically for NFT and Web3 projects. This easy-to-edit template offers you ready-made elements & all the essential slides to help make your NFT project a success.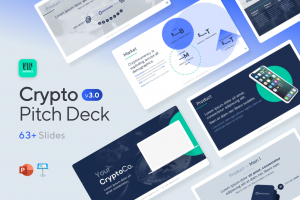 Crypto Pitch Deck Template — You might be interested in the popular Cryptocurrency/Blockchain Pitch Deck Template designed by our team at VIP.graphics: cutting-edge slides based on decks that closed millions in deals & investments for orgs of all sizes: from high-growth startups to Fortune 100 corporations. Super simple to customize in PowerPoint or Keynote, this template offers you ready-made elements & all the essential slides to help your business stand out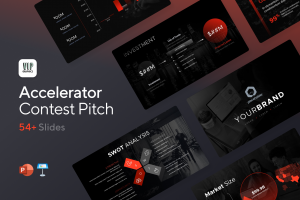 Accelerator Pitch Deck Template — The Accelerator Pitch Deck template was crafted for early-stage founders seeking to win funding &/or investment from pitch contests, accelerators, incubators, and angels or VC firms. Winning a pitch contest or being accepted to a prominent accelerator program requires a unique strategic approach to an investor pitch presentation.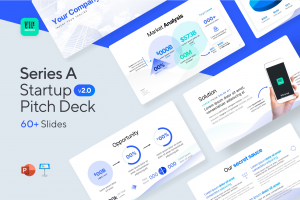 Series A Pitch Deck Template — A pitch deck template for startups and founders raising funding: Smart, actionable slides that work. This is a pitch deck template built specifically for startups, entrepreneurs and founders raising their first seed or Series A round of institutional capital.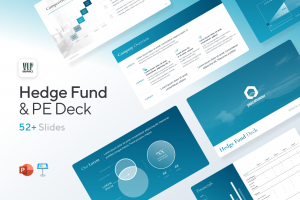 Mergers & Acquisitions Pitch Deck Template — Perfect Pitch Deck™ is a template crafted for later-stage businesses entering more sophisticated discussions such as mergers & acquisitions (M&A), late-stage investment (Series C+), or other partnerships & financing opportunities. Our team of experts created this presentation to empower founders to present with confidence to investment banks, private equity (PE) groups, and/or hedge funds (and vice versa).
Alternatively, feel free to browse our growing selection of pitch decks tailored for specific industries and businesses.