Market Slide
Learn how to build a winning market slide for your pitch deck with this step-by-step guide.
Investors take huge risks when they invest in a new startup. Assessing how much money they can make from risking their initial investment is likely their #1 priority. The market slide will try to answer this question by presenting numbers such as the Total Available Market (TAM) and Serviceable addressable market (SAM). 
Venture capital funds & angel investors operate under power laws and generally seek to invest in scalable startups that target billion-dollar market opportunities (aka. "unicorns"). The success of their investment strategy is determined by one (or a few) of the many startups in their portfolio realizing this 9-figure success, and your market slide should make a compelling case for why your startup could be that one big win.
To answer these questions and present verifiable statistics, creating the market slide of your pitch deck will require extensive research and analysis. It's worth noting that some industry research you find may not be sufficiently specific to your target market, nor is it a guarantee of customer demand in your segment.
But there's more to market analysis than just opportunity size: investors also want to know how the market will change (ie. due to external factors such as regulations or technological progress). Highlighting key trends and recent shifts in the market will help address why now is the time to invest in your startup.
The market slide should also demonstrate an intimate understanding of customers' needs and pain points — if not, the company may not be addressing a real problem in the desired way, which is a sign of weakness in the eyes of an investor. Understanding the different types of customers (ie. use cases) and their needs & goals can be the difference between a successful startup or the one that eventually fades out.
Instructions
How to create a market slide for your pitch deck
Follow along with this brief guide for what you should include in your pitch deck's market slide: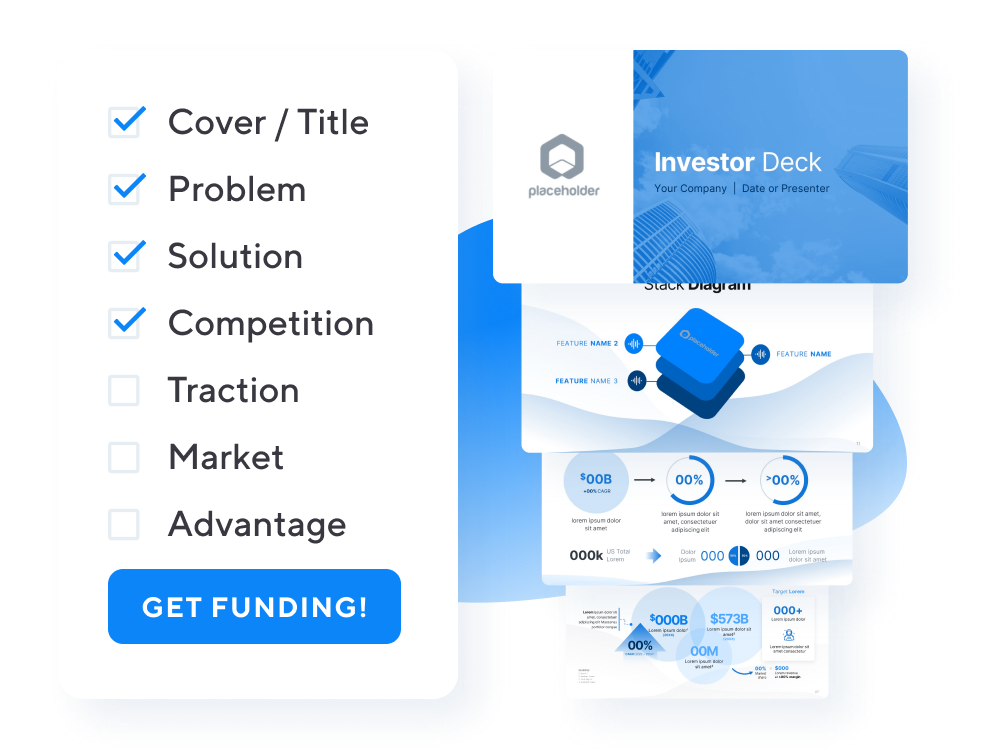 1. Content of the market slide
Statistics regarding the size of the market
Market growth forecast and relevant trends
Target customer and segments
Analogies from parallel industries or success stories
Be sure to include sources for your numbers!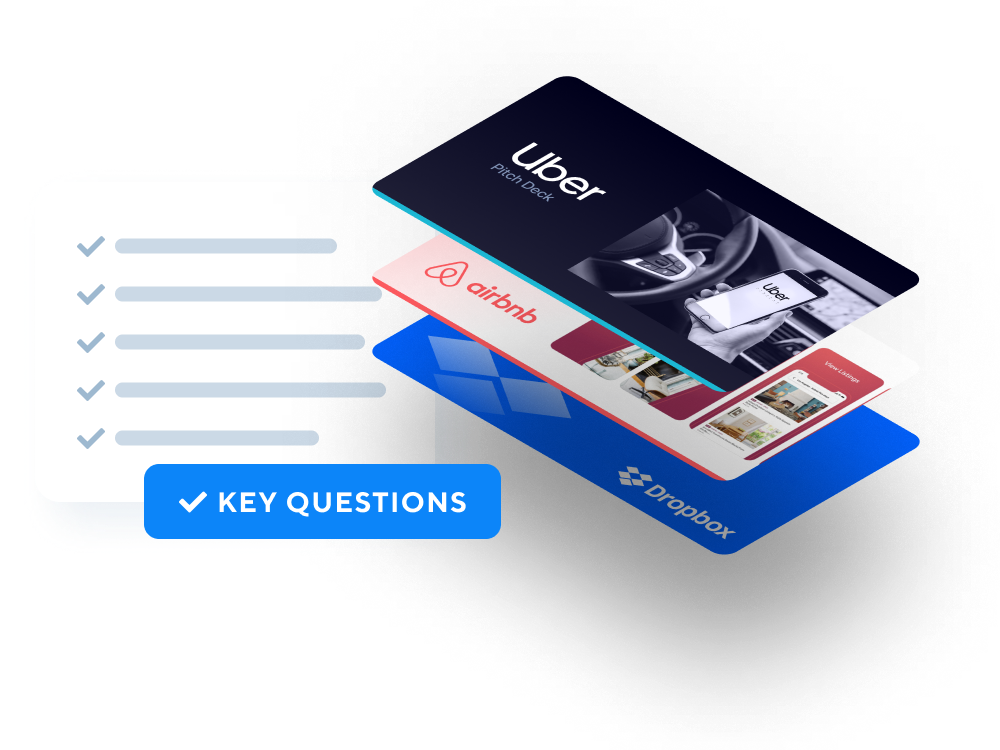 2. Questions the market slide should address
What is the total addressable market? (TAM, often paired with Serviceable Available and Serviceable Obtainable Market — TAM/SAM/SOM)
Who are the customer segments that drive this market demand?
How much are they willing to pay for a solution? (ie. average revenue per customer or annual spend)
Why is now the time to start a company in this market?
What are some recent or analogous success stories? (ie. recent exits)
How quickly is the market growing? (ie. CAGR)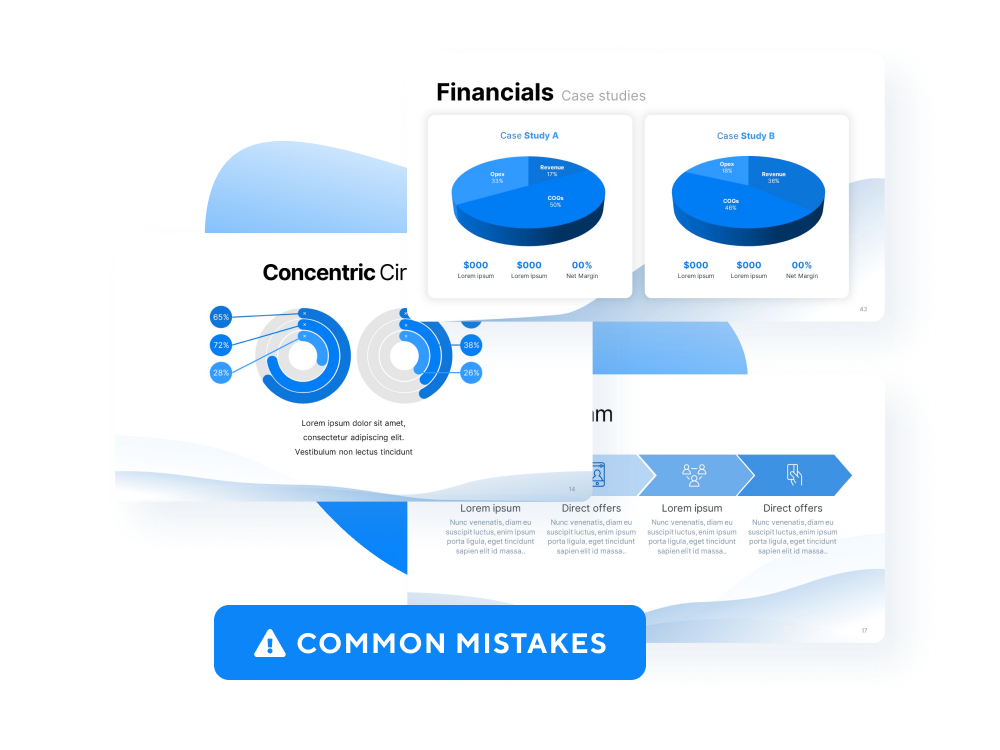 3. Common market slide blunders
Referencing broad market figures that are not specific to your startup
Forecasting unrealistic (ie. double-digit) market shares
Covering only market size & neglecting trends (why now?)
Failing to cite sources for statistics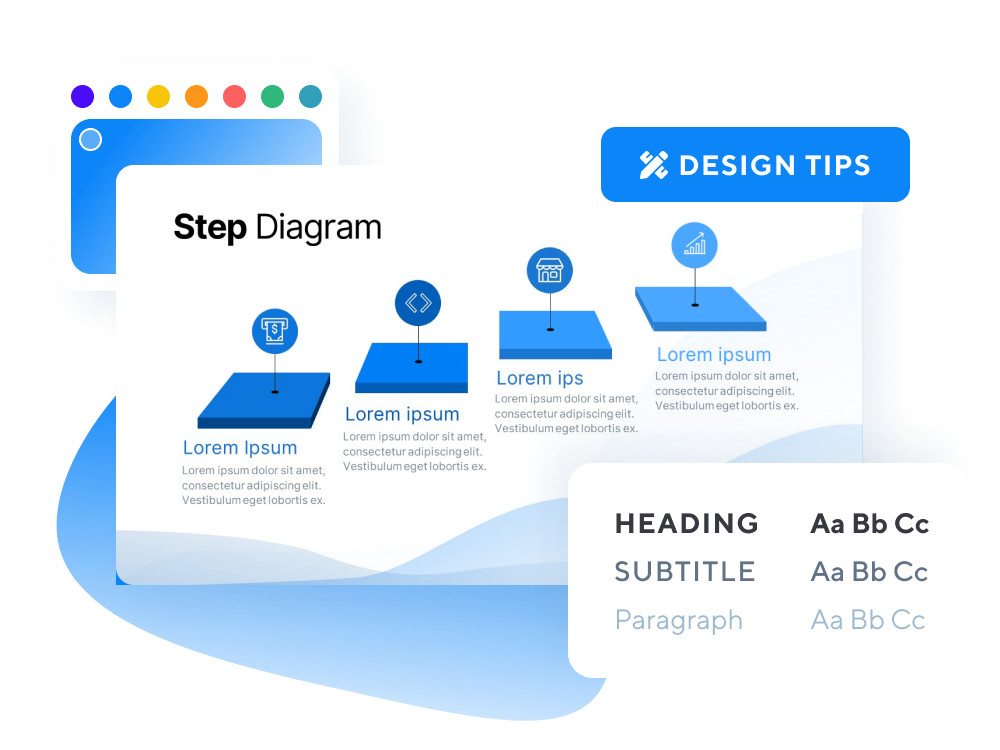 4. Design tips for market slides
Use charts & "by-the-numbers" summaries to make statistics approachable
Leverage flowcharts & diagrams over bullets
Include icons & imagery to bring your target market to life
Centralize all sources in a small footnotes section
Choose clear, readable fonts and colors
Keep it concise & to-the-point (see Guy Kawasaki's 10/20/30 rule)
Inspiration from the experts
Example pitch deck market slides from Airbnb, Uber, Starburst & more
An effective market slide should address the size of the opportunity (market size), why now is the time (market trends), and who makes up the market (target market). This may seem like a lot to address, but it boils down to highlighting a handful of key statistics and trends in a visually-appealing layout.
The key is to drive urgency by presenting the market as a massive opportunity that is currently underpriced but poised to explode. Using statistics and charts is a great way to frame the market slide in easy-to-grasp terms.
Below are some examples of winning market slides from pitch decks for household names like Airbnb, Uber, and Sequoia Capital:
Ready to build your pitch deck?
Build your investor presentation with the pitch deck template created by the experts behind Fortune 100 companies & Y-Combinator alums – trusted by hundreds of founders.
Download Now