Humaans is an employee management platform designed to help People Ops, Finance, and IT teams operate collaboratively. Their HRIS platform transforms complex processes like onboarding, offboarding, and compensation management into simple workflows by integrating with other point solutions, such as Gsuite, Slack, Docusign, and Greenhouse.
The Y Combinator-backed HR tech startup announced it raised a $15 million Series A round led by ex-Stripe executive Lachy Groom, with participation from the likes of Dutch firm Exor, Shopify founder Tobias Lütke, Slack's Butterfield, Niantic chief operating officer Megan Quinn, and several others from companies such as Niantic and Asana.
This new funding comes on the heels of Humaans' seed round in 2021, when they raised $5 million from the likes of Y-Combinator, former LinkedIn CEO Jeff Weiner, and several angel investors from notable companies such as Stripe, Workday, and Figma.
Niantic's Quinn noted "leadership teams today are facing an ever more complex stack of tools to manage their organizations," while Groom (an early investor in Figma and Notion) said "there are very few teams that can break through the noise of a busy yet complex market".
Here's a look at the pitch deck that was used to raise $15M in a Series A round led by Lachy Groom.
Browse the exact example slides from the pitch deck that Humaans used to raise $15M.
1. Product Slide
An effective product slide should demonstrate how your product/service works and the key benefits (aka. value proposition) for customers. The content of this slide should be complementary to the prior Problem slide, describing how your product or service solves the pain points you mentioned earlier. Ideally, this slide should allude to why customers would prefer your solution to incumbents & alternatives, though you can elaborate on this in the competition slide. It's always a good idea to include real images of your product (or screenshots of your product, in the case of software companies like Humaans).
As a YC-alum, it's no surprise that Humaans' pitch deck follows the minimalist style of Y-Combinator's now-famous pitch deck formula. Most of the slides adhere to Guy Kawasaki's 10/20/30 rule, using little-to-no text and primarily images. That said, the lack of context on some of these slides (ie. the product slide is just an image) suggests this deck was likely used as a presenter deck, rather than a reader deck. 

2. Traction Slides
The traction slide's purpose is to simply demonstrate why this idea is viable, and whether you have achieved product-market fit. This can vary greatly depending on the stage of your business: early-stage, pre-revenue businesses may focus on prior experience / existing partnerships, whereas more mature businsses (like Humaans) should cite tangible results with customers, partnerships, active users, and other growth/revenue metrics.
The Humaans pitch deck includes multiple slides dedicated to traction. These slides highlight Humaans's notable customers logos, as well as growth metrics. The deck includes an "At-a-glance" slide with several quantitative metrics regarding their achievements, which offers powerful insight into key metrics like deal sales cycle length, average contract value (ACV), and revenue composition.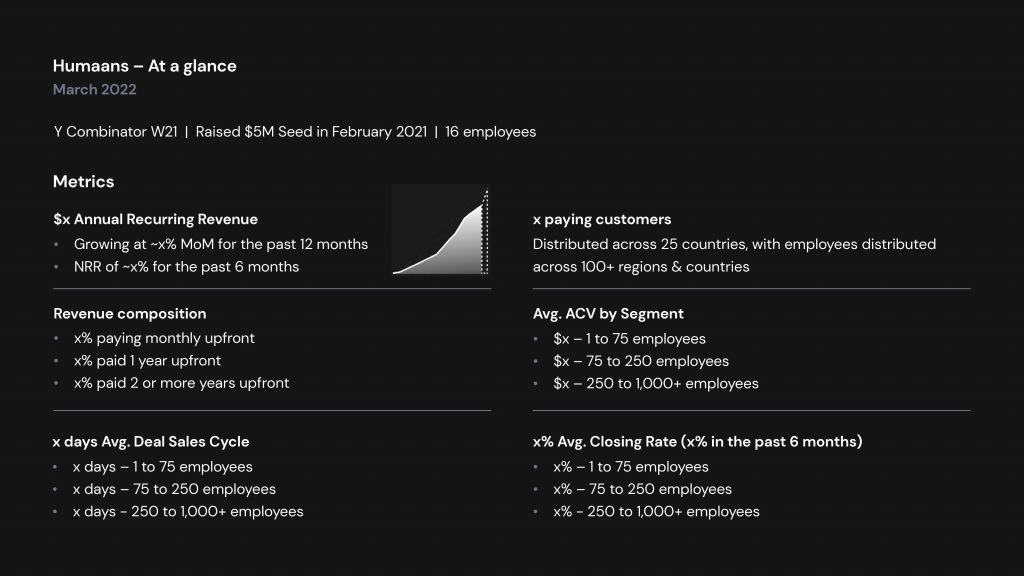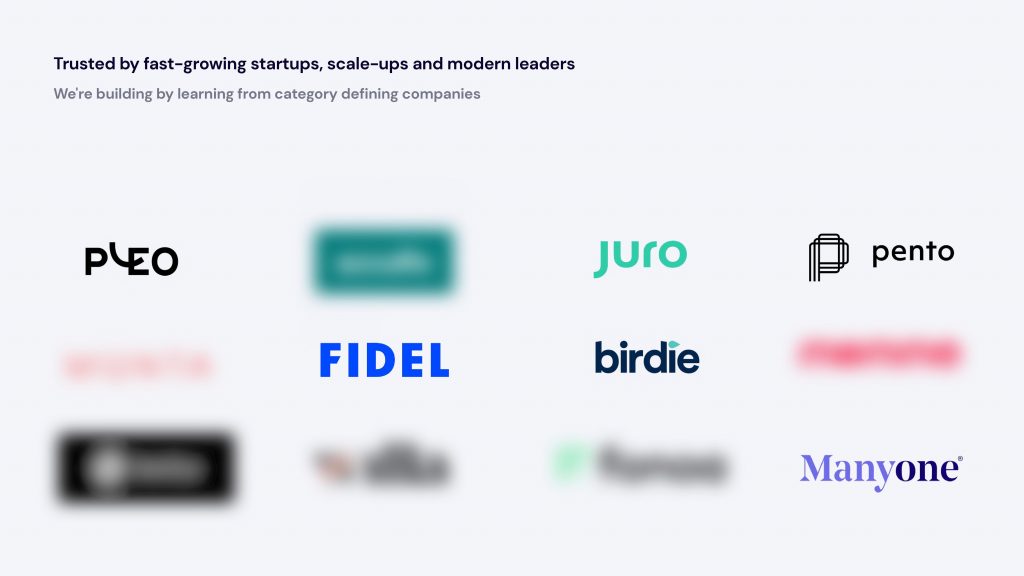 How-to create your own pitch deck like Humaans
We hope you learned something from the Humaans pitch deck, and that you are able to use these insights for your own business.  If you'd like to, you can bookmark it at bestpitchdeck.com/humaans
Although it probably goes without saying that having a successful business (outside just their pitch deck) was integral to their success, it is critical for any startup to ensure your vision is portrayed properly. That's where crafting the perfect pitch deck comes essential: 
You might find our other resources on how-to create a pitch deck helpful, or benefit from using one of our expert-designed templates:
Our team has helped create decks that have closed over $100M+ in deals & funding for leading startups and even VC firms. You can leverage this experience and get a jumpstart on your pitch with one of our easy-to-use presentation templates, one-pagers, or financial models.
Every pitch requires a unique approach tailored to its audience. Our team of experts has created pitch decks for different industries, as well as funding stages:
Software Pitch Deck Template — You might be interested in the popular Software & SaaS Pitch Deck designed by our team of experts at VIP.graphics: cutting-edge slides based on decks that closed millions in deals & funding. This template is perfect for any business in the tech space: from software to services.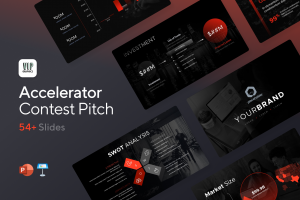 Accelerator Pitch Deck Template — The Accelerator Pitch Deck template was crafted for early-stage founders seeking to win funding &/or investment from pitch contests, accelerators, incubators, and angels or VC firms. Winning a pitch contest or being accepted to a prominent accelerator program requires a unique strategic approach to an investor pitch presentation.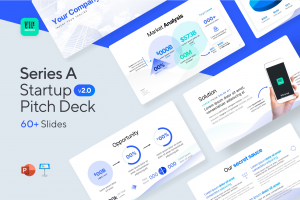 Series A Pitch Deck Template — A pitch deck template for startups and founders raising funding: Smart, actionable slides that work. This is a pitch deck template built specifically for startups, entrepreneurs and founders raising their first seed or Series A round of institutional capital.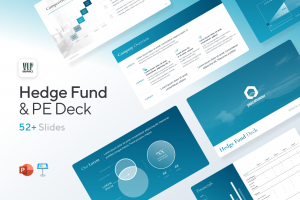 Mergers & Acquisitions Pitch Deck Template — Perfect Pitch Deck™ is a template crafted for later-stage businesses entering more sophisticated discussions such as mergers & acquisitions (M&A), late-stage investment (Series C+), or other partnerships & financing opportunities. Our team of experts created this presentation to empower founders to present with confidence to investment banks, private equity (PE) groups, and/or hedge funds (and vice versa).